recipe and photos by contributor Nanette of Cultural Chromatics
Recently, chocolate muffins have popped up in my Pinterest feed, and suddenly I became obsessed. I needed some rich, uber-chocolatey muffins in my life and that's what inspired the recipe for these dark chocolate cherry muffins with stout. Originally, I had wanted to try making a black forest style muffin, but kirsh, a cherry brandy, was a little difficult to find as it turns out. However, I was set on making these an "adult" muffin– so stout was the next choice, and it totally works! The slight bitterness of the guinness contrasts wonderfully with the sweet syrup of the dark cherry. Or you can skip the stout and make them family friendly…
Ingredients:
1 box chocolate muffin mix (I used Duncan Hines)
1 can cherries in syrup
1/2 cup cherry syrup (from above)
1/2 cup Guinness (if you don't want to add guinness, you can replace with water)
eggs (amount called for by the mix)
oil (amount called for by the mix)
shaved chocolate (optional)
To see the recipe: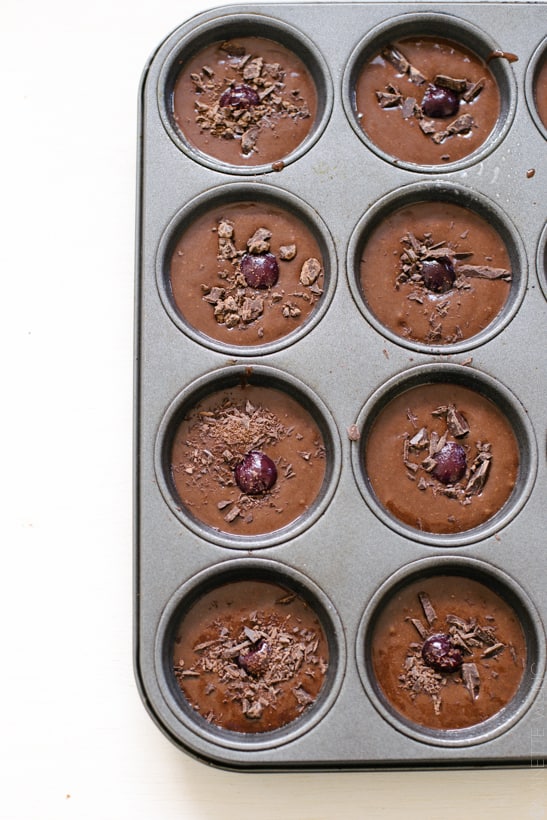 Prepare and bake the muffins according to the instructions on the box, and adding in the syrup and Guinness at the same time you add the oil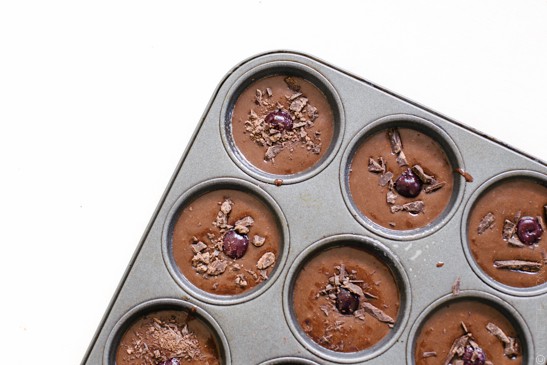 Before baking, add a cherry (or two) to each muffin tin. Top with shaved chocolate for extra chocolatey goodness. Bake as directed on the box, then stuff yourself silly.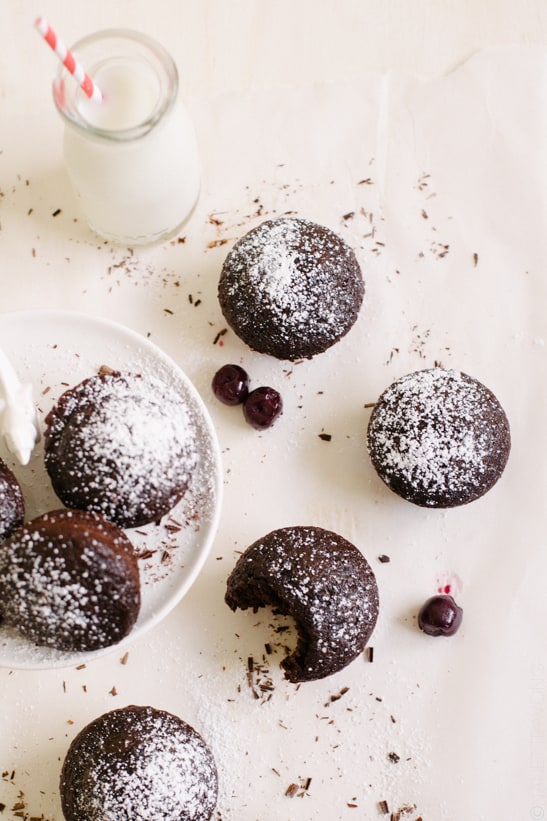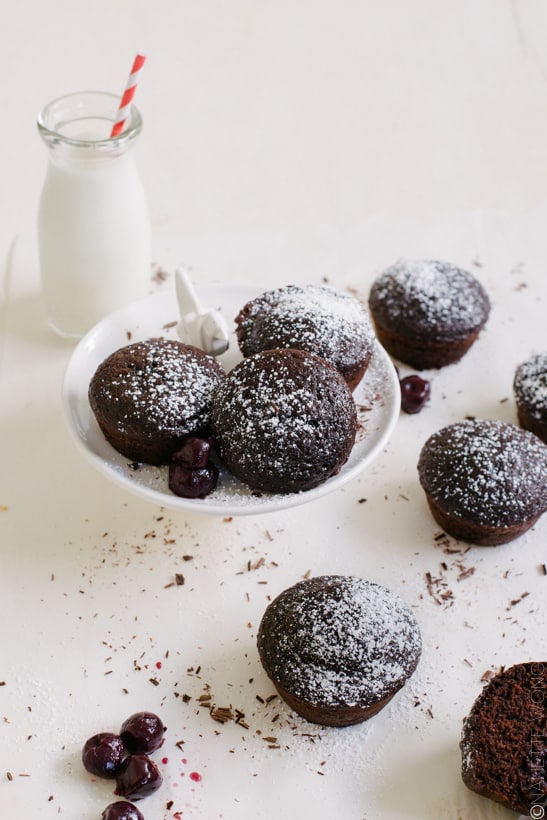 Add a dash of powdered sugar, serve, and enjoy!
recipe and photos by contributor Nanette of Cultural Chromatics