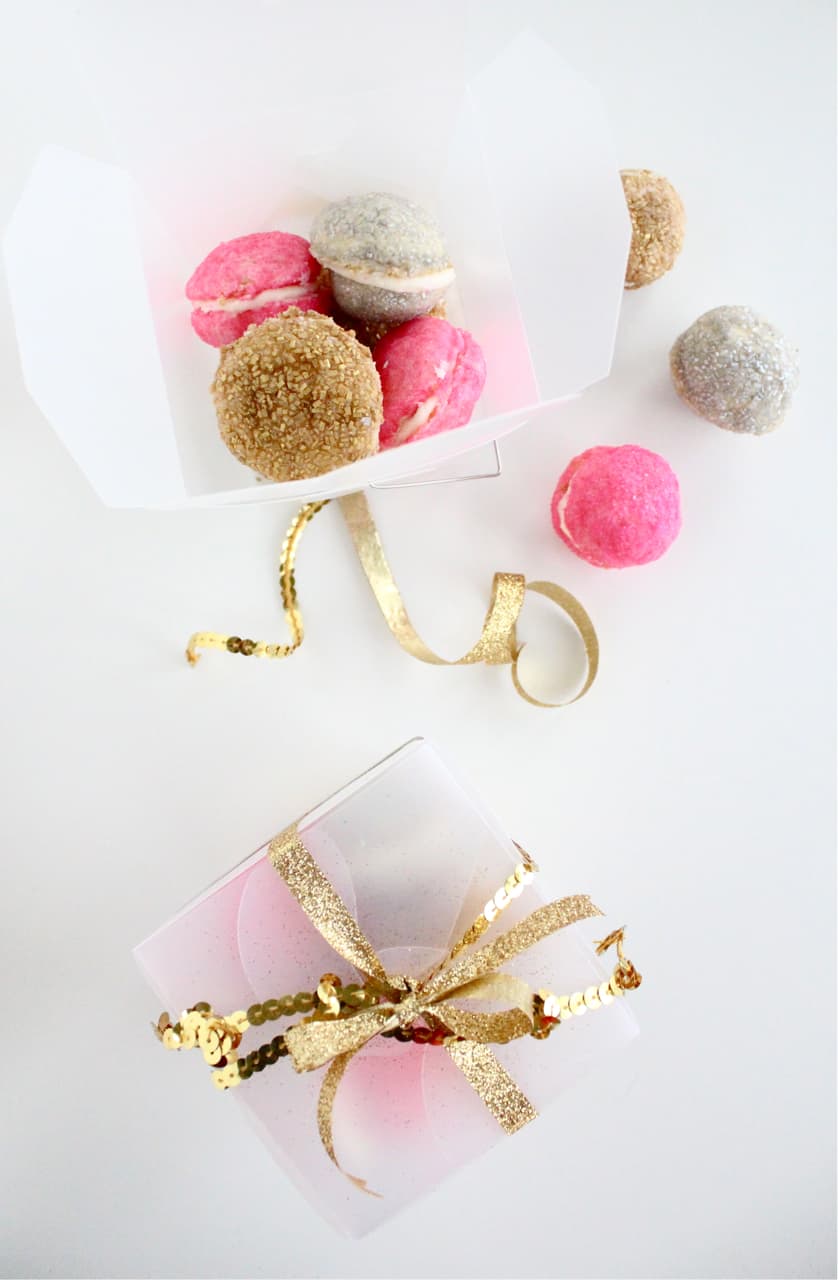 If confetti was a cookie, they would definitely be glittering cookie sandwiches. Also, let me just tell you that this was my first time ever making these lovelies which A) was totally worth it and B) reminded me how important it is not to make up your own portion sizes when it comes to sweets. Technically they are supposed to be bite-sized (making a total of 5 dozen), but my laziness got the better of me and I decided I was just going to make fewer, bigger cookies… um, no. Not a good idea at all. Bite size is about all you can handle of the sweetness, so take my word for it.
Glittering Cookie Sandwiches from The Gourmet Cookie Book inspired by The Purl Bee:

MY LATEST VIDEOS
Ingredients:
Cookies
2 2/3 cups all-purpose flour
1 1/3 cups cornstarch
1/2 teaspoon salt
4 sticks unsalted butter, softened
1 cup confectioners' sugar
1 teaspoon vanilla
1 teaspoon almond extract
Sanding sugars in various colors
Filling
2 cups confectioners' sugar
2 tablespoons almond extract
1/4 cup light corn syrup
1 stick unsalted butter, softened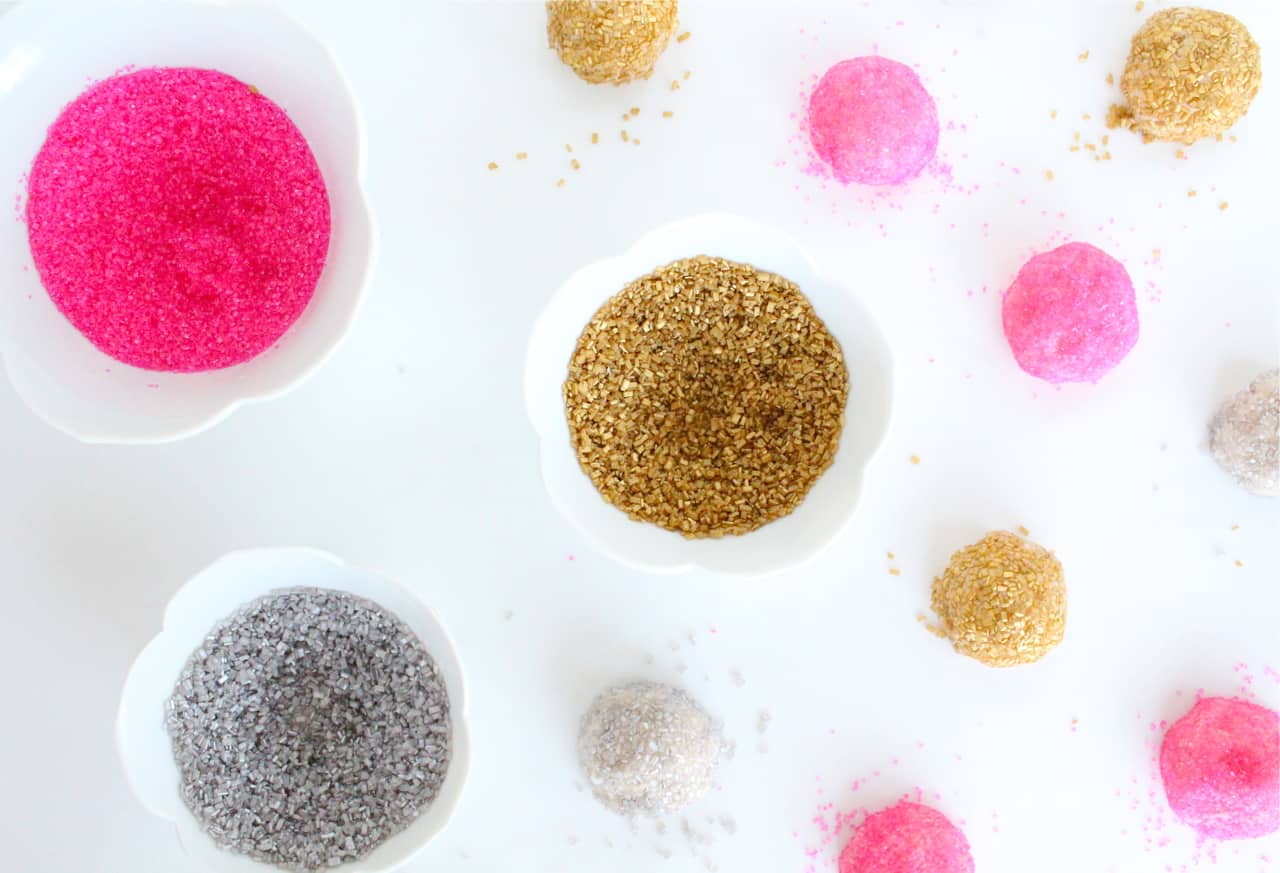 To Make the Cookies:
Preheat oven to 350 degrees.
Place flour, cornstarch and salt in a bowl, mix togetgher and set aside.
With electric mixer, mix butter, confectioners' sugar, almond extract and vanilla until fluffy.
Add flour mixture and mix on low until dough forms.
Place each sanding sugar into a small bowl.
Roll dough into balls, 1/2-inch in diameter, then roll balls in sanding sugar. Place balls on parchment lined baking sheet, 3/4-inch apart.
Bake for 9-11 minutes. Bottoms should just be turning golden. Remove and place on cooling racks.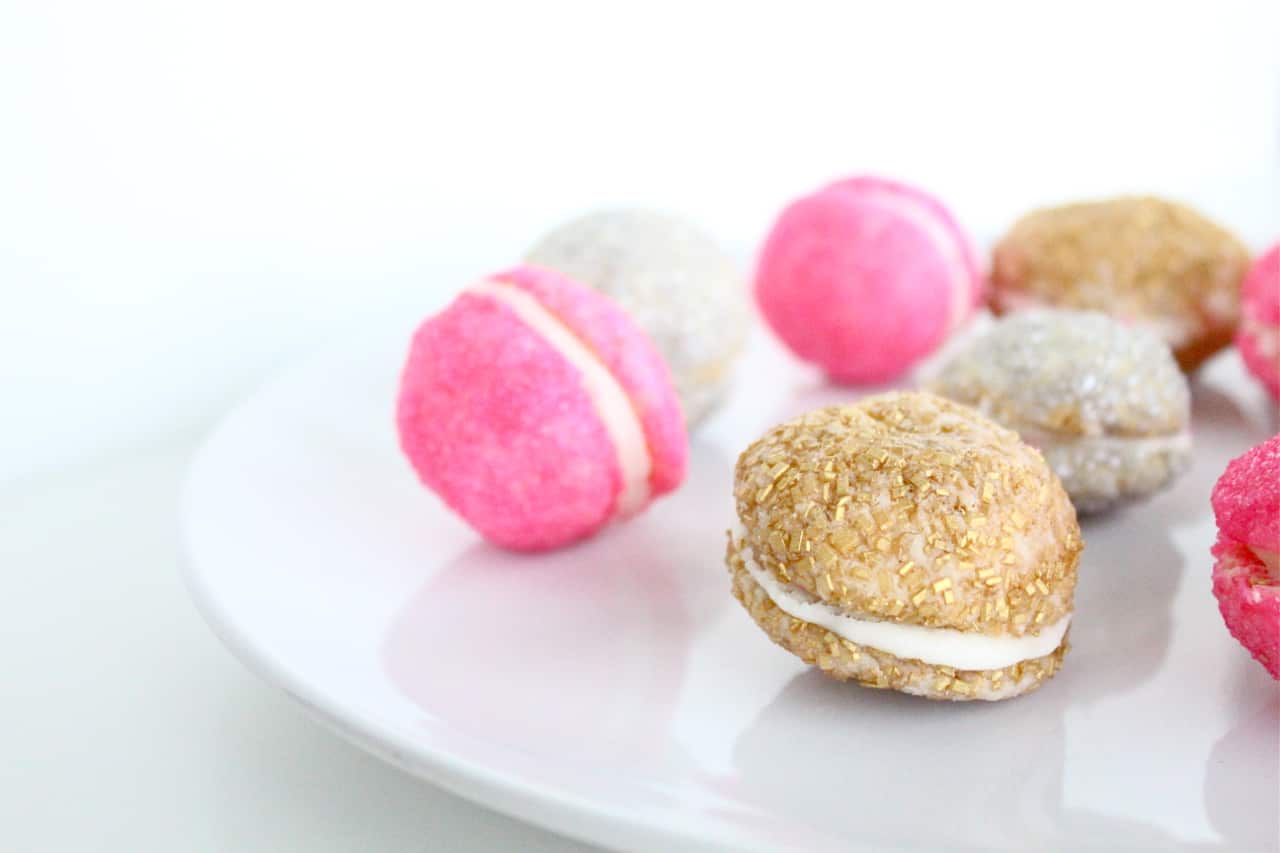 To Make Filling:
With electric mixer, mix all filling ingredients on medium until combined.
Complete Cookies:
With offset spatula place approximately 1/4 teaspoon of filling on half a cookie, sandwich the other half to form a ball.
To package them, fill a clear take out container with different colors, and tie a gold ribbon around the top!
This post may contain affiliate links which won't change your price but will share some commission using Shopstyle, Reward Style, and/or Amazon Associates.
Check out these other awesome posts!