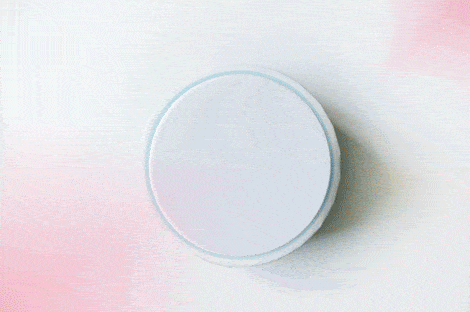 Remember my rant about cookies and NyQuil? Well, I present to you the aftermath. This cake batter bark from Sweetapolita was perfect for two reasons: Number one it's delicious (as is everything else she makes), number two, it's so simple that even though I was in no condition to operate heavy machinery, I could still whip up this recipe. To top it all off, I decided to go the extra mile and make heart shapes out of it too. After all, why avoid making heart shapes if you don't have to?

MY LATEST VIDEOS
Ingredients

6 ounces (180 grams) high quality dark or extra dark chocolate, chopped

12 ounces (360 grams) high quality white chocolate, chopped

3 teaspoons white cake mix

Sprinkles of choice

Method

1. Line a baking sheet with parchment paper or a silicone baking mat.

2. Chop chocolate.

3. Melt dark chocolate either in the microwave or a double boiler. If using microwave, place chopped chocolate in a microwave-safe container (I use a Pyrex glass measuring cup), and heat for 20 second intervals, stirring each time with a silicone spatula. Be careful not to burn the chocolate–when there are just a few small bits left unmelted, you can simply continue to stir until it is completely smooth.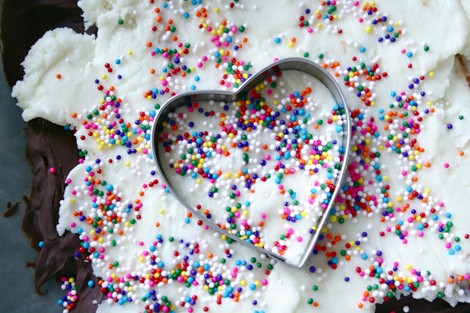 To make the heart shapes, all you have to do is use a cookie cutter on the batter just before it's completely cooled. This way the chocolate is strong enough to take the shape, and when it cools, you can just pick it up from the wax paper!
recipe by Sweetapolita // photos by Sugar & Cloth
Check out these other awesome posts!