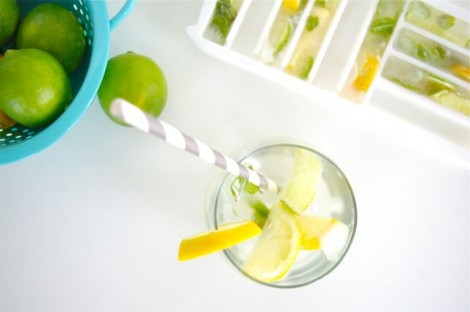 I'll go ahead and throw it out there that I don't drink sodas anymore. I forced myself to get away from it once I watched the Mythbusters episode where they successful cleaned a car engine with coke (dead serious). Alas, this leaves a lot to be desired in the flavor category of my new found water routine, so I've schemed up a few natural flavorings and I thought I'd share the one I'm using most this summer–
First things first, go buy yourself one of these rectangular shaped ice cube trays. Why? Because you can shove these puppies right down into your water bottle for ice cold flavored water on the go!

MY LATEST VIDEOS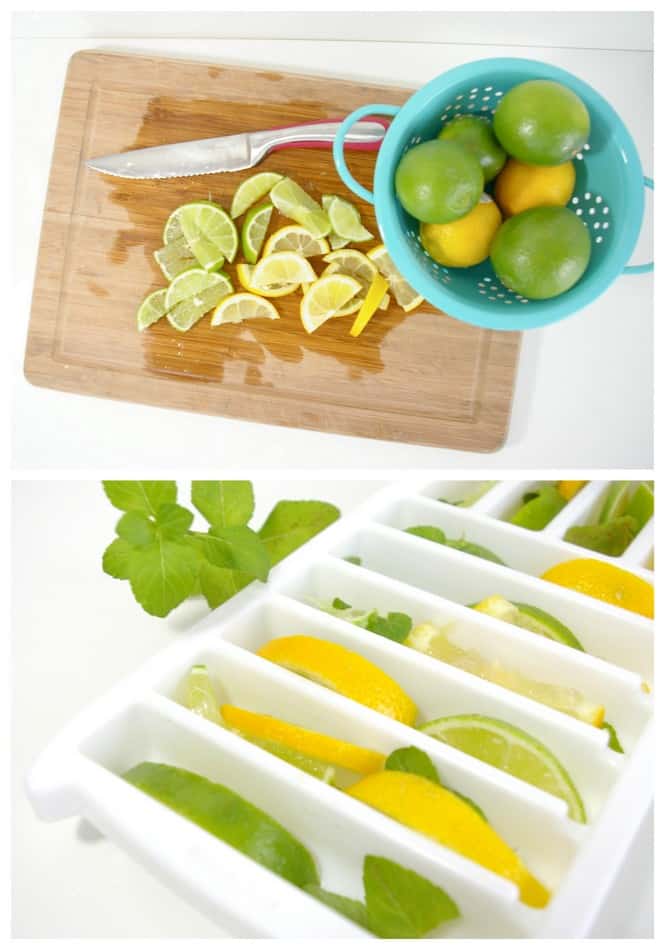 Next: slice lemon, lime, and mint to insert in the tray, now you have a few options depending on what you're going for. You can add lemonade (instead of water), sugar, lemon zest, the list goes on. Then all you have to do is freeze, and voila! The key here is to make them pretty potent so that you can still taste them in your water.
Oh, and another trick, if you fill your ice cream tray will water that's been boiled, it makes clear ice cubes instead of the cloudy ice so that you can see how pretty the fruit is (above).
This post may contain affiliate links which won't change your price but will share some commission using Shopstyle, Reward Style, and/or Amazon Associates.
Check out these other awesome posts!