One thing I love about living in Houston is that there is absolutely no shortage of places to eat. I swear I could go out eat everyday for a year and not hit all of them. Of course this also means that I could have dessert at each of those places everyday for a year too, but alas, I resist (except for when it comes to Sweet).
The other day at lunch I saw the prettiest little peanut butter and jelly cake at Liberty Kitchen, and since I resisted a piece of cake before noon, I decided to try my hand at it at home! It's actually super simple! Really, you can customize this cake with whatever jam or preserves that you like, and your favorite white or yellow cake recipe.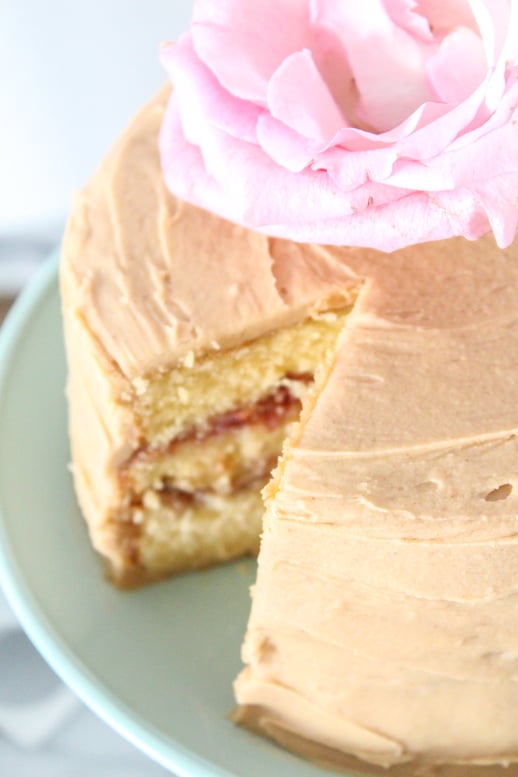 For the peanut butter chip frosting:
10 ounces of peanut butter chips
3/4 cup of milk
2 cups of confectioner's sugar
Melt the peanut butter chips and milk on low until well blended. Remove from heat and then slowly stir in confectioner's sugar until desired sweetness and consistency. Then frost your cake once it's cooled!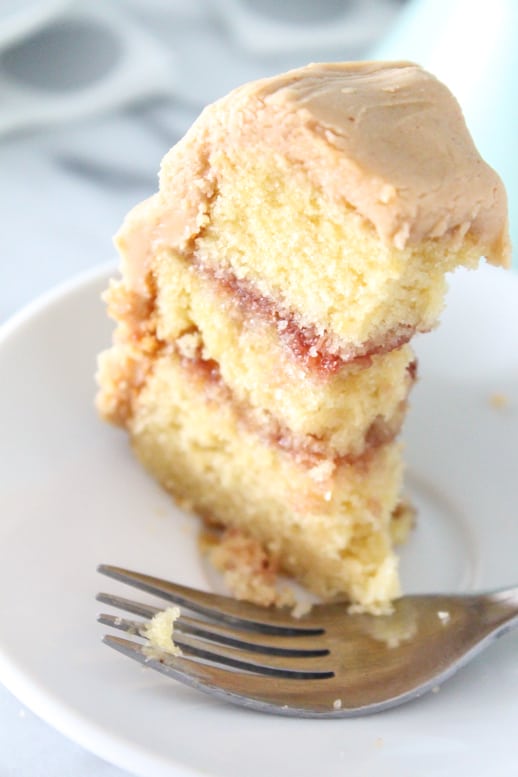 For the cake and jam layers:
Your favorite vanilla or white cake recipe (I love this one from Smitten Kitchen)
Jar of your favorite  jam (I use Bonne Maman jam)
I baked my white cake recipe in two 6 inch pans, but you can do whatever size you'd like. Once the cake is cooled, cut each cake in half and then layer them with your preserves. This will spread the preserves out evenly so that every bite tastes like peanut butter and jelly, plus it will keep your cake super moist!
Check out these other awesome posts!