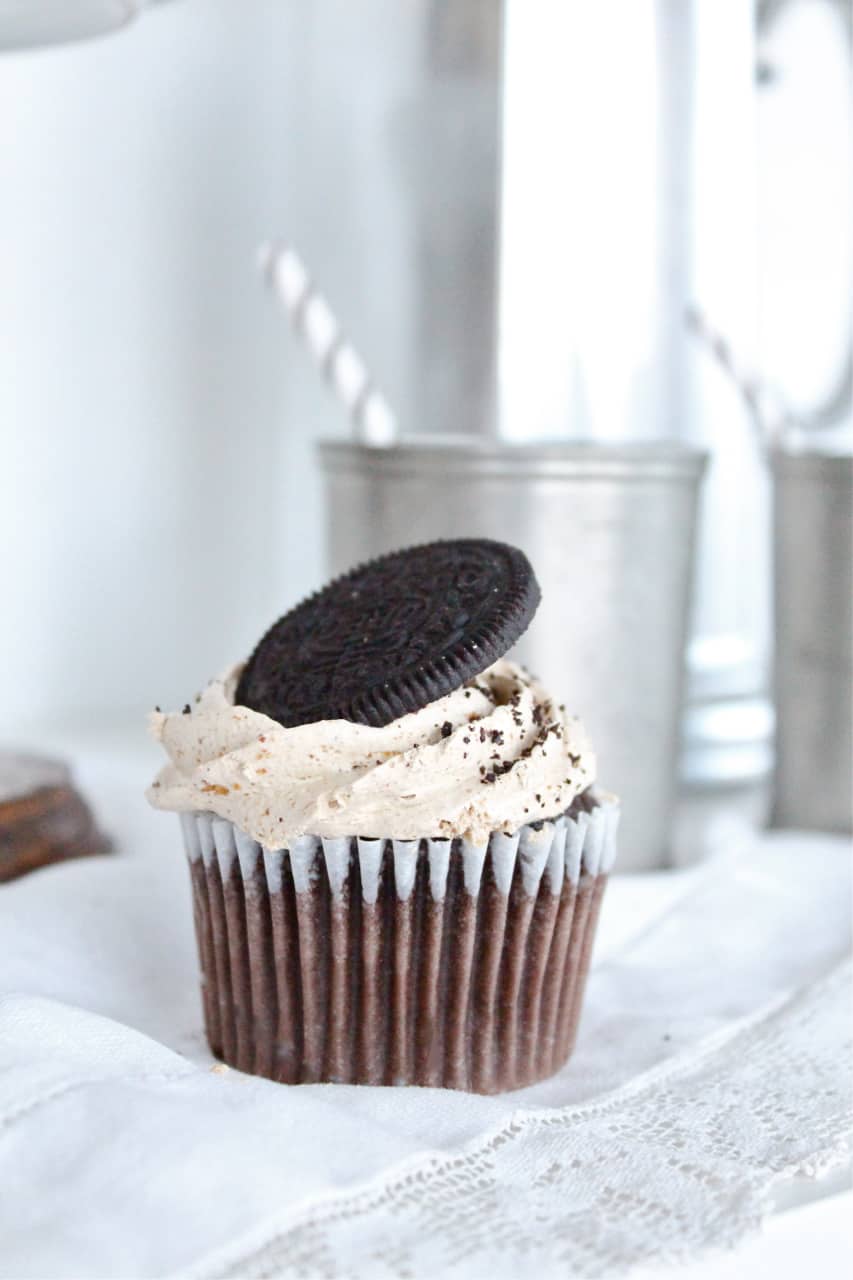 If yesterday's DIY didn't float your boat, then this recipe for the cupcakes you saw definitely will. If not, then you're either really hard to please or you're just a skinny runner who fakes hating cake. I'm just sayin'..
Peanut Butter Oreo Cupcakes

MY LATEST VIDEOS
Ingredients- yields: 20 cupcakes
1 cup all-purpose flour
1/2 cup cocoa powder
1/2 teaspoon baking soda
1/2 teaspoon baking powder
pinch of salt
1 ounce bittersweet or semisweet chocolate, finely chopped
1/2 cup unsalted butter, softened to room temperature
1 cup sugar
2 eggs
2 teaspoons vanilla
3/4 cup buttermilk
20 oreo cookies
Directions
Preheat the oven to 350 degrees. Line 20 muffin cups with paper liners.
Sift the flour, cocoa powder, baking soda, baking powder, and salt into a medium bowl. Stir in the chopped chocolate.
In a large bowl, beat the butter and sugar on high until fluffy, about 2-3 minutes. Beat in the eggs one at a time. With the mixer on low, slowly pour in the buttermilk and vanilla and allow to incorporate for 30 seconds.
Pour in the flour mixture and beat on medium until fully incorporated.
Fill liners and bake for 18 minutes and allow to cool for 5 minutes, then remove cupcakes from the muffin tin to cool completely on a wire rack.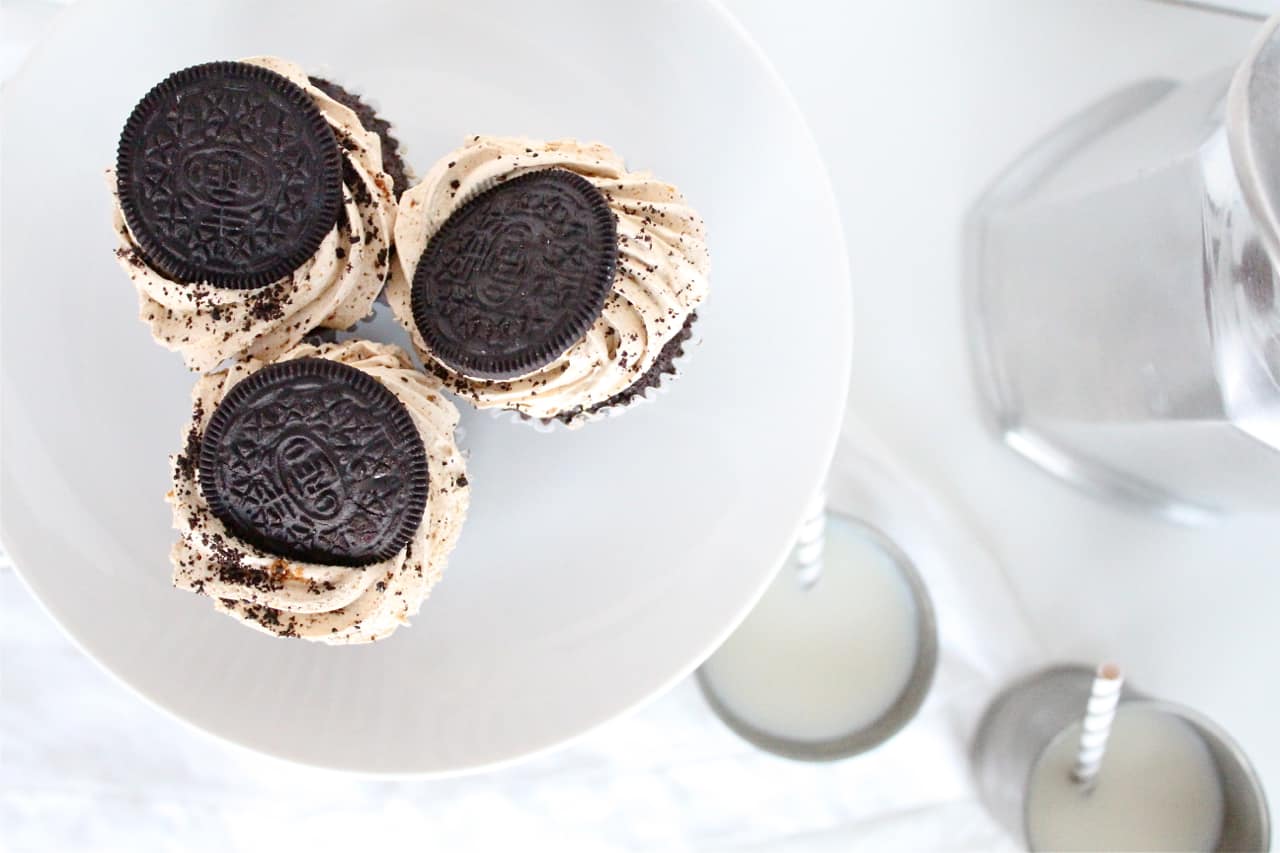 For the frosting:
1/2 cup unsalted butter, softened to room temperature
1/4 cup vegetable shortening
1/4 cup peanut butter
2-3 cups confectioner's sugar
2-3 tablespoons milk
pinch of salt
3 tablespoons oreo cookie crumbs
Directions
Separate 10 oreo cookies and discard the cream filling. In a food processor or plastic bag, crush the cookies into fine crumbs.
In a large bowl, beat butter and shortening on high until fully combined, and then add the peanut butter.
Once combined, add the confectioner's sugar, milk, and salt and stir for 2 minutes. If you want thicker buttercream, add more confectioner's sugar.
Finally, toss in the cookie crumbs and beat on high for 2 minutes.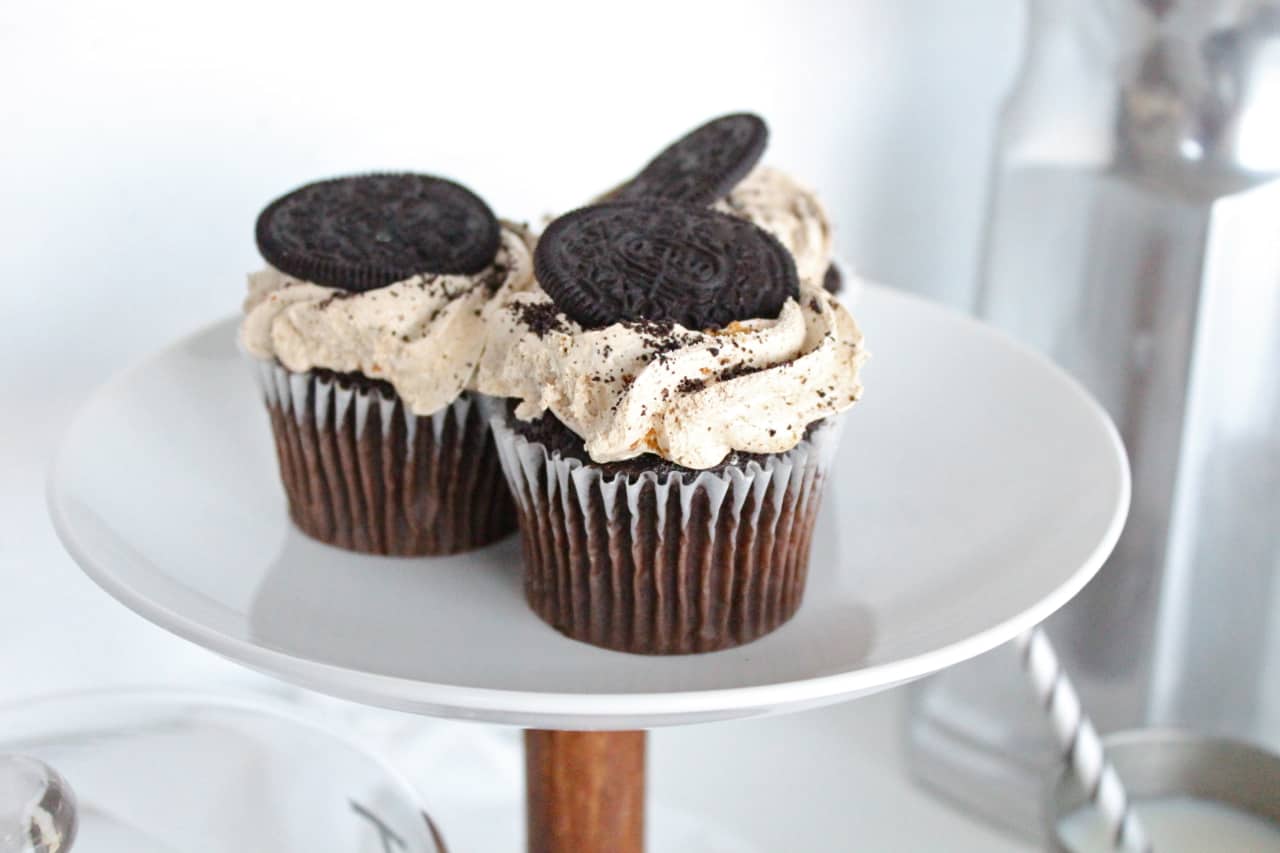 This post may contain affiliate links which won't change your price but will share some commission using Shopstyle, Reward Style, and/or Amazon Associates.