I'm not going to pretend that this recipe requires any real talent at all to create, but I am proud of the fact that I can concoct one heck of a sweet tooth cure in about 4 minutes flat and it has less than 150 calories per cup. Just trying to keep the sugar in Sugar & Cloth while not completely ruining all New Year's resolutions. You know me, just your regular old martyr of sugar highs. Also, I want you to know how badly I resisted the urge to end the recipe name with the word delight.
You only need a few key things to recreate this recipe, but feel free to swap about the frozen yogurt for another flavor (I think mint would be amazing, too!), as well as adding a few sprinkles for the fun factor. Just the necessities of course.

MY LATEST VIDEOS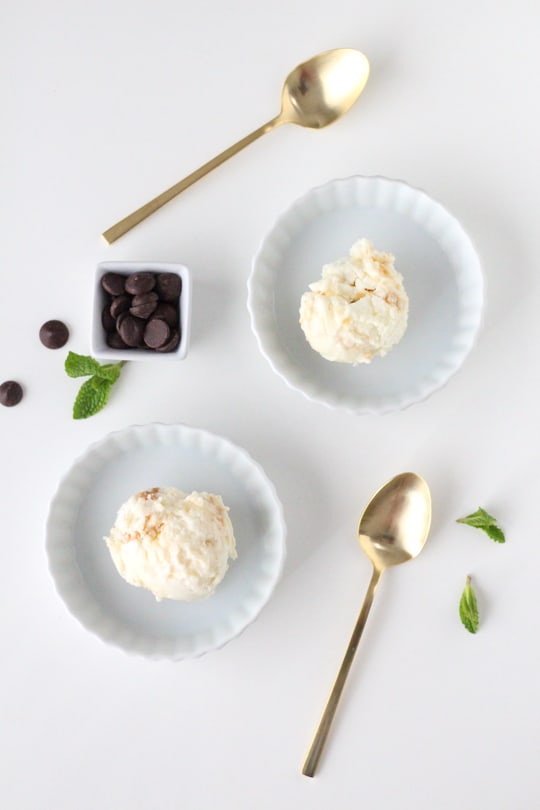 Ingredients:
1/2 cup of Caramel Swirled Greek Frozen Yogurt
8 dark chocolate chips
2 tablespoons of Anchorhead Coffee Concentrate
Mint sprig and dash of powdered sugar for garnishing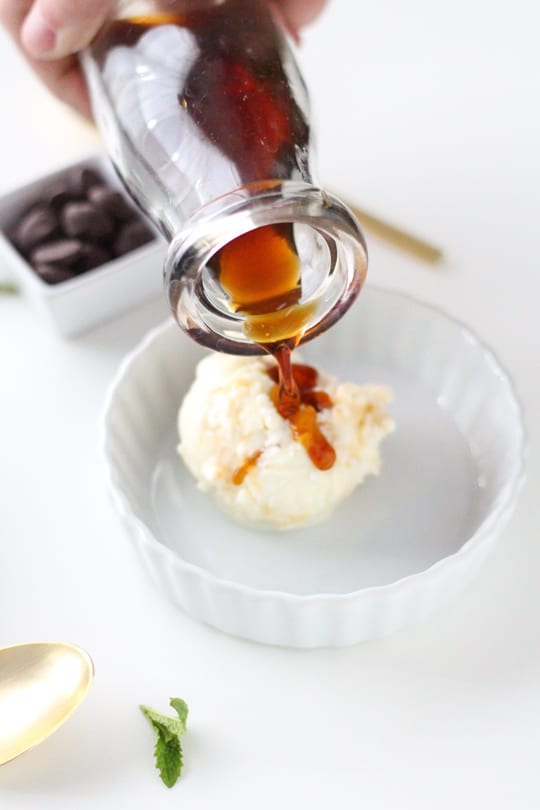 First, spoon the frozen yogurt into a dish, then pour the coffee concentrate over top.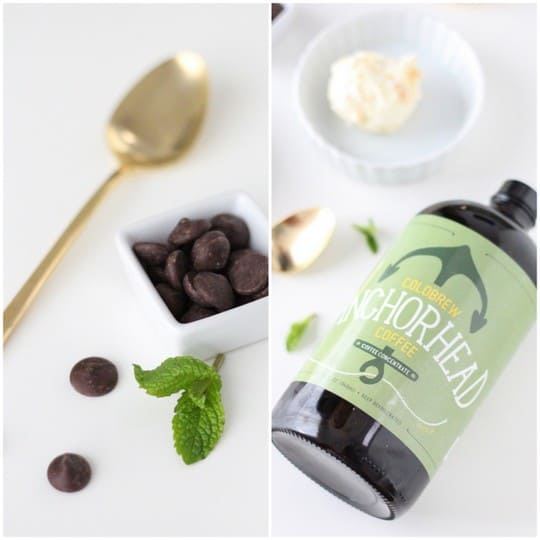 Sprinkle the dark chocolate chips and your garnishes on top and enjoy! Easy peasy, right?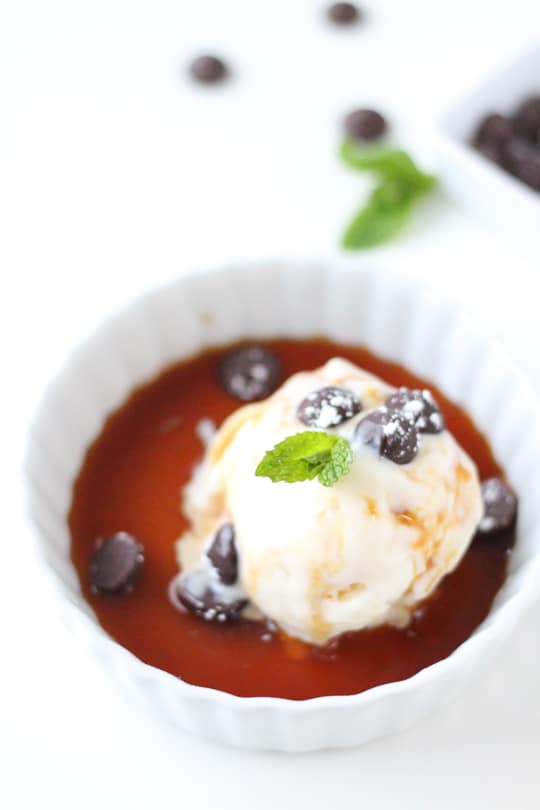 Check out these other awesome posts!