To be honest with you, I don't always make things from scratch. Not that I don't think things are better that way, it's just that I don't always have the time or it ends up taking so long that I don't even care by the time I get the finished product. When you add all of that on top of packing up our house to move in a week, the last thing I have time to do is bake from scratch.
To keep the pretty and the practical in check for Valentine's Day this year, I cheated by making these ten minute ombre chocolates. They're so easy that I almost feel bad for telling you how I made these, but not sharing would be depriving the world of lots of pink this Thursday, so I'll soldier on.
Ingredients:
Lindt white chocolate truffles
Royal icing or cookie icing packets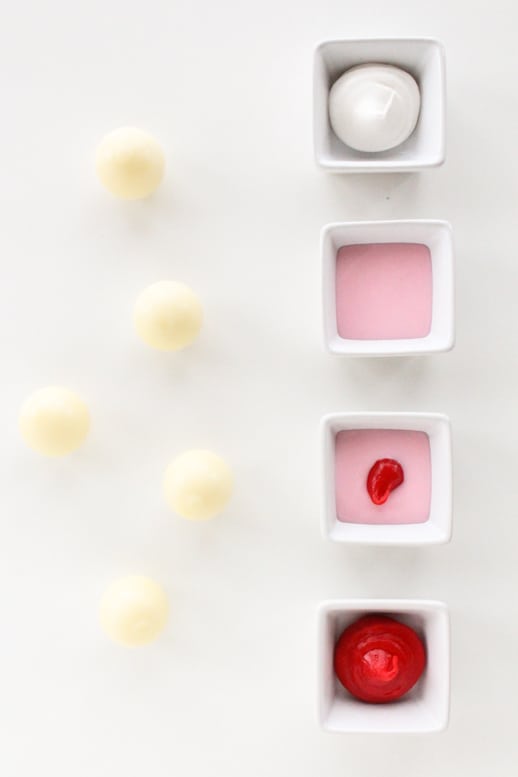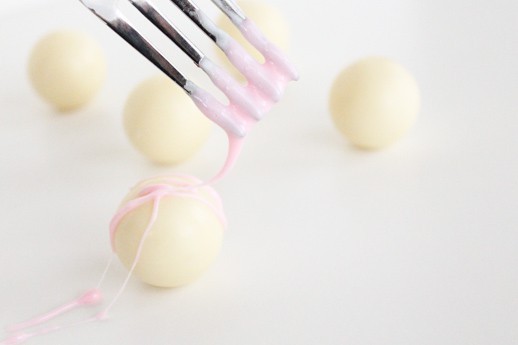 Separate each of your icing colors into dishes. If you're mixing colors for the ombre effect, be sure to stir them really well.
Microwave each color for 7 seconds and then drizzle your truffles with icing using a fork, simple as that!