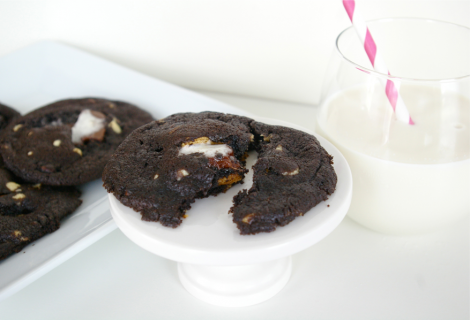 I think I just saw you drool on your keyboard, didn't I? Rightfully so I might add… not much gets better than cookies and s'mores combined into one delicious sugar rush. The only downside is that these cookies are so simple that they're dangerously easy access*. You only live once though, so what the heck, eat a campfire cookie!
*This might also have something to do with the fact that I cheated and used pre-made organic triple chocolate cookie dough for the tops and bottoms..

MY LATEST VIDEOS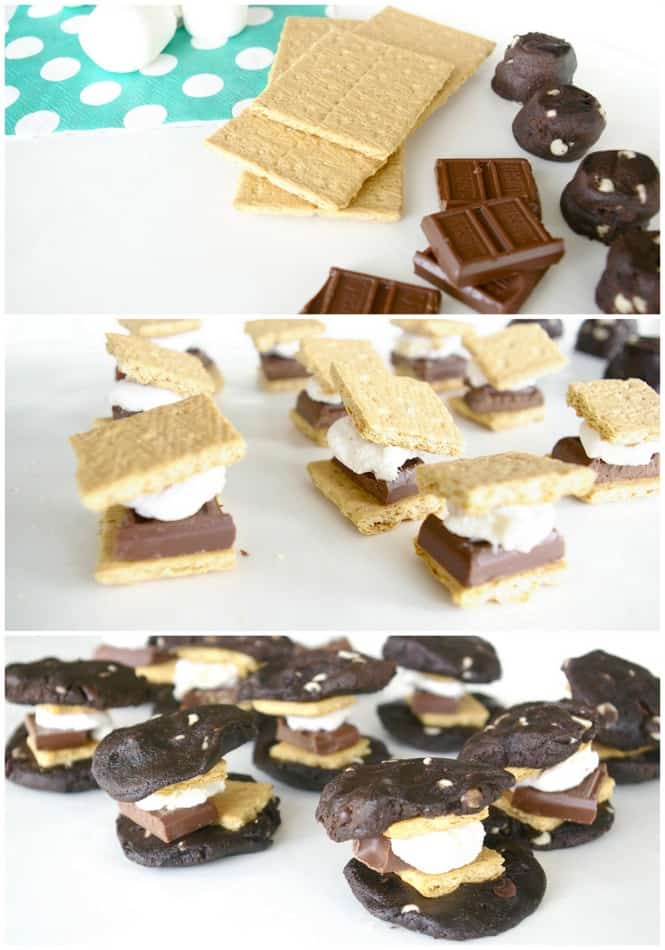 Recipe: Start off by making mini sized s'mores, then place your choice of cookie dough balls underneath and on top of each s'more and then bake as usual (according to your cookie recipe)! They taste the best warm because the chocolate and marshmallows inside are still gooey.