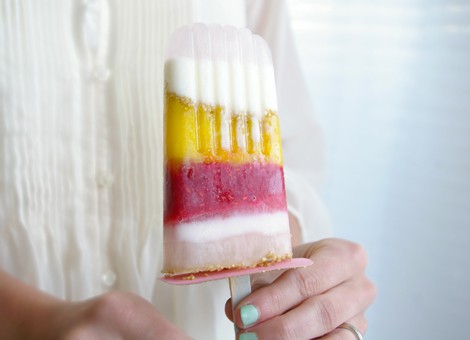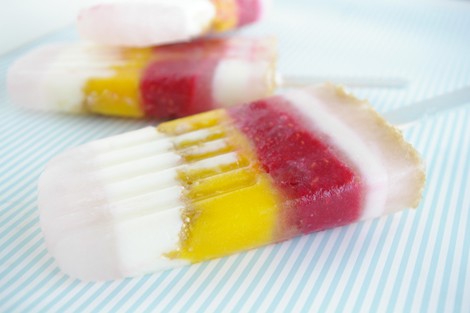 Popsicles are basically the hot chocolate of summer days, with the added bonus that you almost forget your eating healthy because they're just so fun. I got this recipe idea from Martha Stewart  (who else of course), and let me be the first to tell you that it's delicious! Here's how I made mine–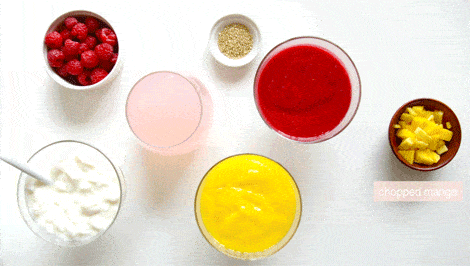 Ingredients
Respberries
Pink lemonade
Vanilla yogurt
Mango puree*
Raspberry puree*
Chopped mango
Gold sprinkles
*To make the purees, just blend each fruit with about a teaspoon of sugar (or more to your taste).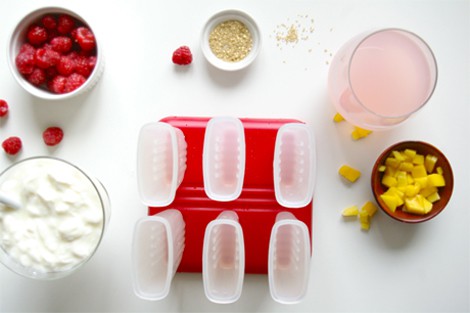 To make them, fill popsicle molds with each ingredient, allowing an hour to freeze before adding the next layer. Insert the popsicle sticks just about halfway and allow them to freeze into the added layers. I topped the last layer with gold sprinkles to give the bottom an extra texture.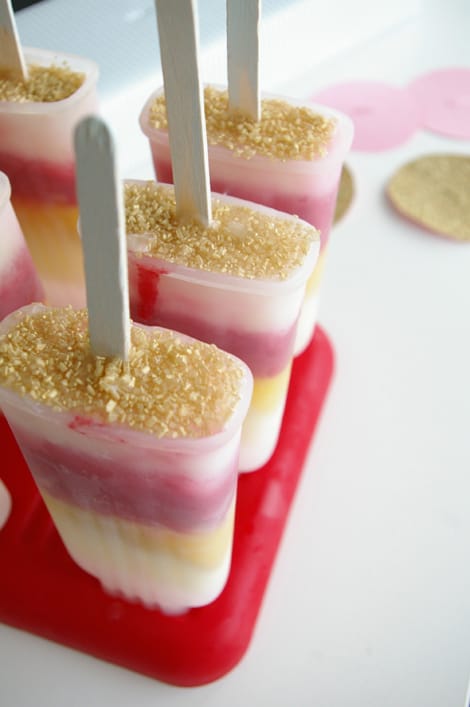 Check back tomorrow because I'm going to show you how I made my DIY popsicle stand! :)
Oh, and if you're wondering how to get popsicles out of the mold, just dip them into a cup of hot water for about 30 seconds. If you can gently pull them out then they should stay together!
Check out these other awesome posts!