When you live in Houston and are still suffering through 90 degree weather in October, it's not surprising that you opt for a pair of boots that are missing one entire side. I'll take what I can get when it comes to cooling this postpartum body down!
In more relevant news to most of the United States, I've rounded up my favorite women's fall boots for 2018 that do happen to work well for colder temperatures, too. Luckily we visited Minneapolis just last week and I got the chance to pretend to know what seasons are like, and it was a beautiful feeling I must say!
On top of that, I forced everyone to stop by the side of the road to take photos in an urban "pumpkin patch" because I'm shameless like that when it comes to taking photos of my kid.
Before we hop to it, here are some ideas for finishing out the look with my current favorite sweaters AND current favorite fall dresses under $100. Now let's see some booties, shall we?! See what I did there? Yeah, I know…
Not to get super side-tracked again, but also wanted to give Hoops & Expectations a shoutout for my awesome custom embroidered jacket! I am IN LOVE! Okay, sorry…back to your regular programming!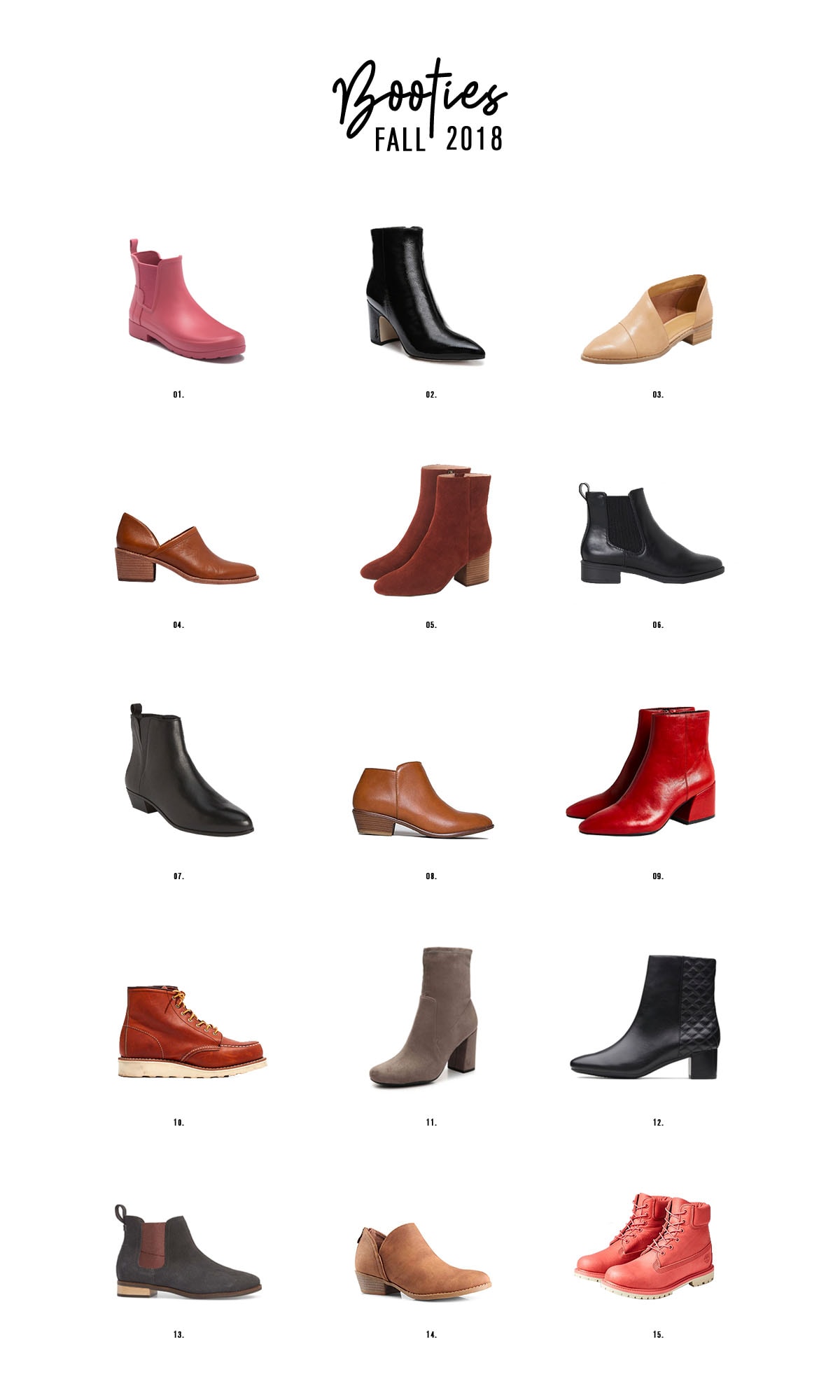 01. Pink Chelsea Hunter rain boot
02. Black leather boot with pointy toe
03. Wenda cut out booties in tan
05. Sadie ankle boots in deep redwood
06. Black Chelsea boot with elastic
07. Genuine leather Chelsea boot in black
08. Classic low boot in whiskey
09. Olivia boot in red leather
12. Black leather boot with quilted detail