It's officially Christmas time! Who else is ready to kick back next week, drink eggnog, and spend some quality time with their family?
We love buying toys (obviously), but we're also the parents that plan on being practical when it comes to gifts. We could literally just put tissue paper in a bag and Gwen would be totally happy with that, haha!
I have a few friends who purchase 5 gifts for their kids each year (a toy, a book, clothes, something they need and something they want). I love this idea! It is so important not to only teach our children about the importance of giving and receiving but also the entire meaning behind the holiday season.
These are a few of the things we loved for shopping for the kids this season!…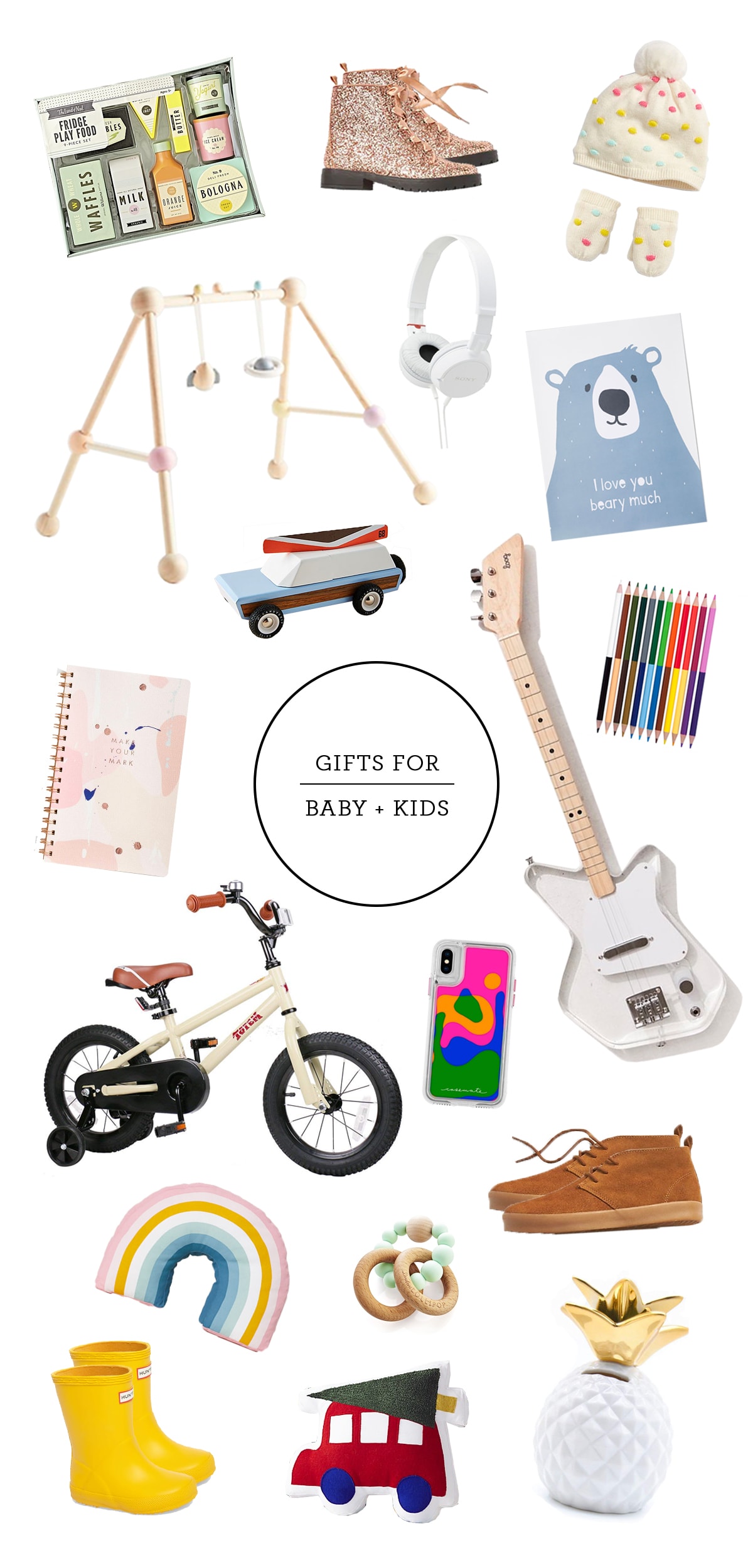 Wooden fridge play food // glitter lace up boots // color dot beanie and mitten set // minimal wood play gym // white over-ear headphones // 'I love you beary much' art print // wooden toy car // transparent electric guitar // double sided colored pencil set // 'make your mark' splatter journal // kids bicycle (multiple colors and sizes!) // lava lamp iPhone case // brown suede chukka boots // Loulou Lollipop mint teether // rainbow throw pillow // Hunter rain boots (multiple colors and sizes!) // car and Christmas tree throw pillow // white and gold pineapple piggy bank