And hello to you, I hope you all had a lovely break for the holidays! I took a few unexpected (but very welcome) days off from the blog, but I thought I should bring you up to speed a little bit, so here it goes: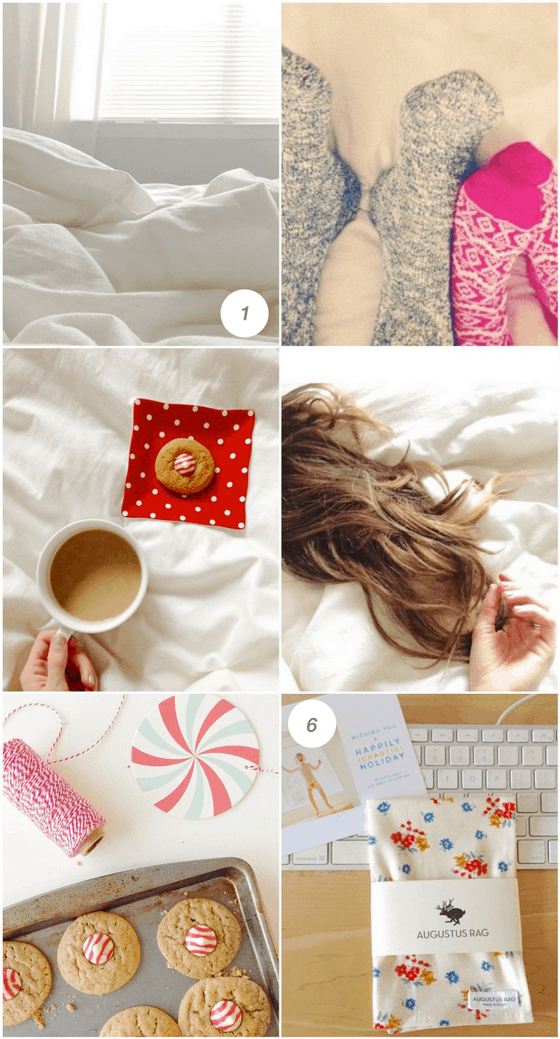 left to right 1 // the only white Christmas in Houston was the view from our bed // winter socks and netflix almost sums it all up // Christmas cookies for breakfast // almost chopped my hair off on a whim // made cookies for giving // 6 surprise gifts are the best
Oh, and I started working for Smilebooth! It's been kind of a crazy break, if you can't tell. How was yours? If I've missed any awesome DIY's or inspirations in the last week, fill me in!
Check out these other awesome posts!