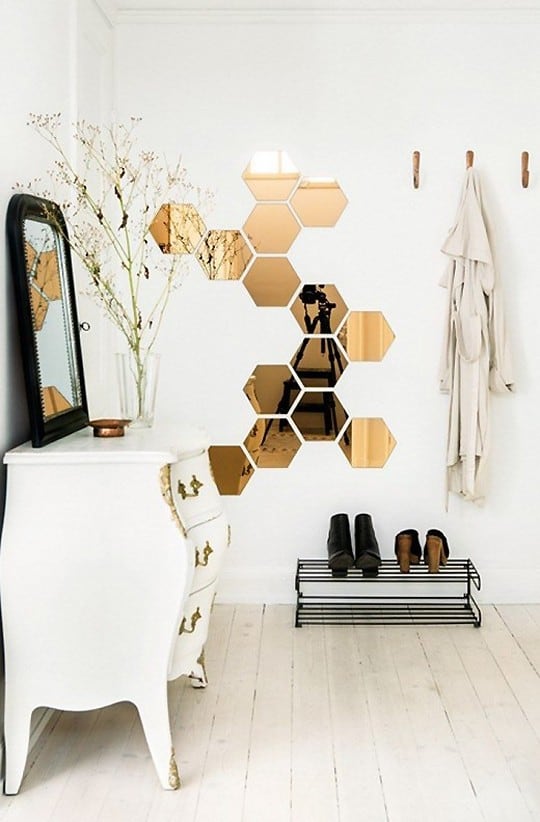 While I'm currently pinning my life away while feeling a bit under the weather, my love affair with all things gold is getting a little jealous about having to share my time with all things hex-cellent (see what I did there?). How can you blame me though when there are so many pretty ways to jump on the hexagon decor trend these days, and I haven't even gotten to my own hex DIY's yet!?
You don't exactly have to be undertaking a renovation (thank goodness, the studio did me in for a while!) or breaking the bank to add a little hexagon to your life. For instance, the brass mirrors above from a home tour by Fantastic Frank on Planete-Deco are actually from Ikea for only $15! What?! I'll take twenty…
I'm also kind of obsessed with the idea of oversize hexagon tiles on this bathroom wall by Blacksheep design.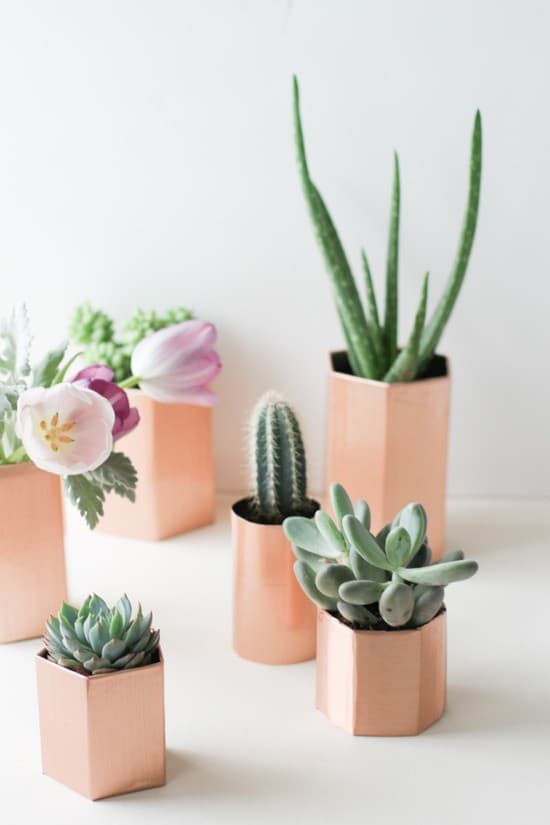 My lovely friend Brittni whipped up these 5-minute faux metal hexagon planters that are totally do-able on a rainy day no matter the budget or size of your space.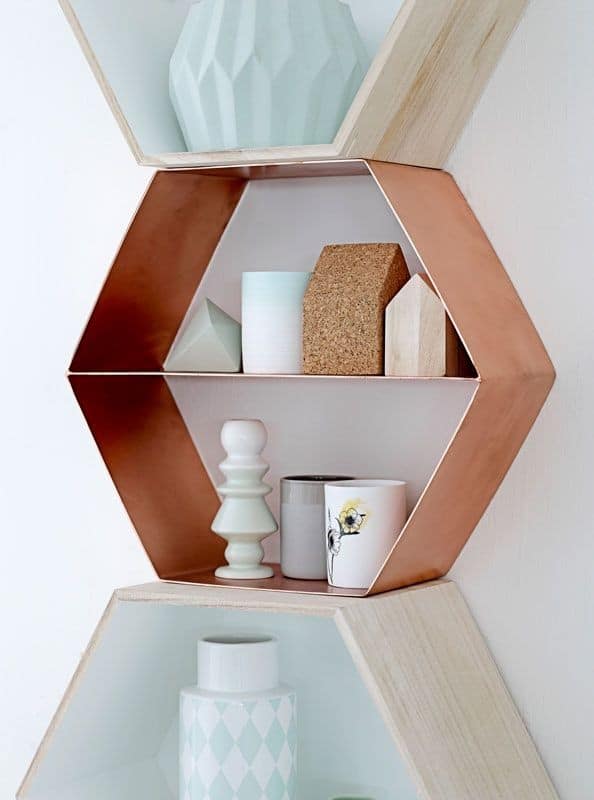 Um, YES! Hex shelves from Bloomingville, anyone?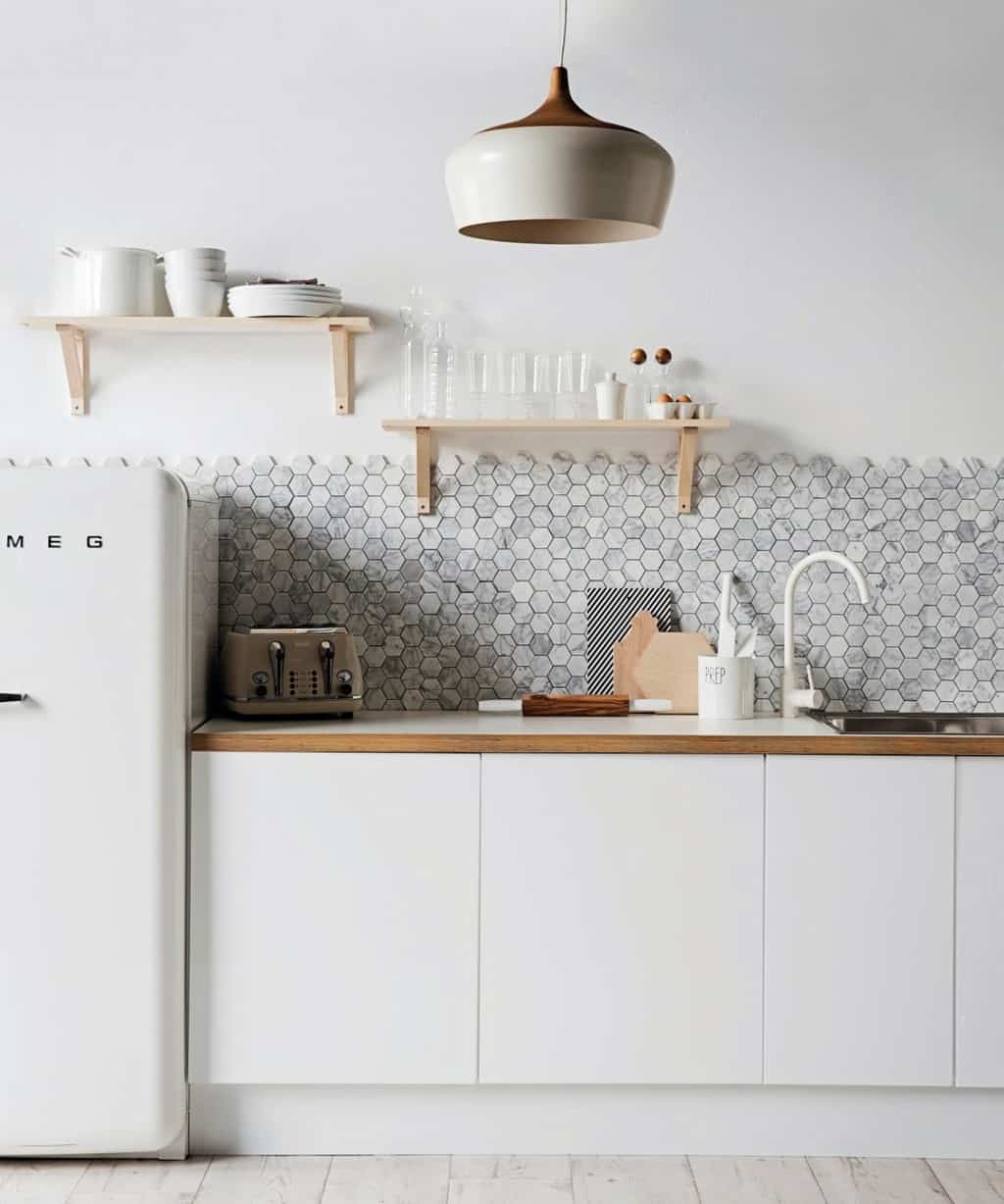 I pretty much love marble anything and I'm really into this hex tile version by Jackie Brown for Real Living in lieu of the subway tile going around.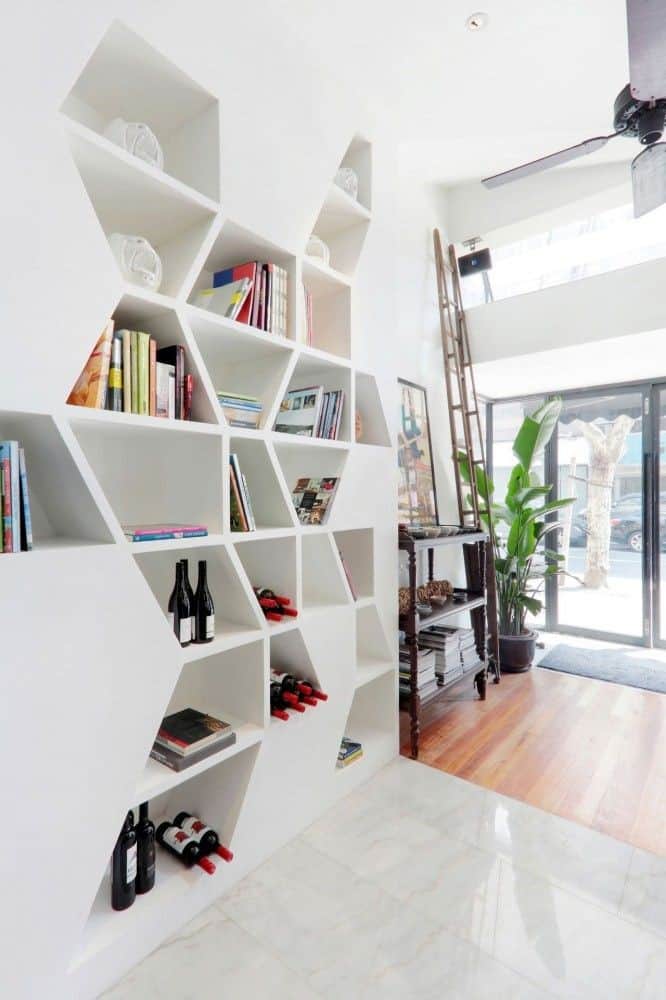 In case you're handy with woodcrafting, these hexagon shelves inside Daga Cafe by ///Byn are sooooo good! (photo by JIANG Yong)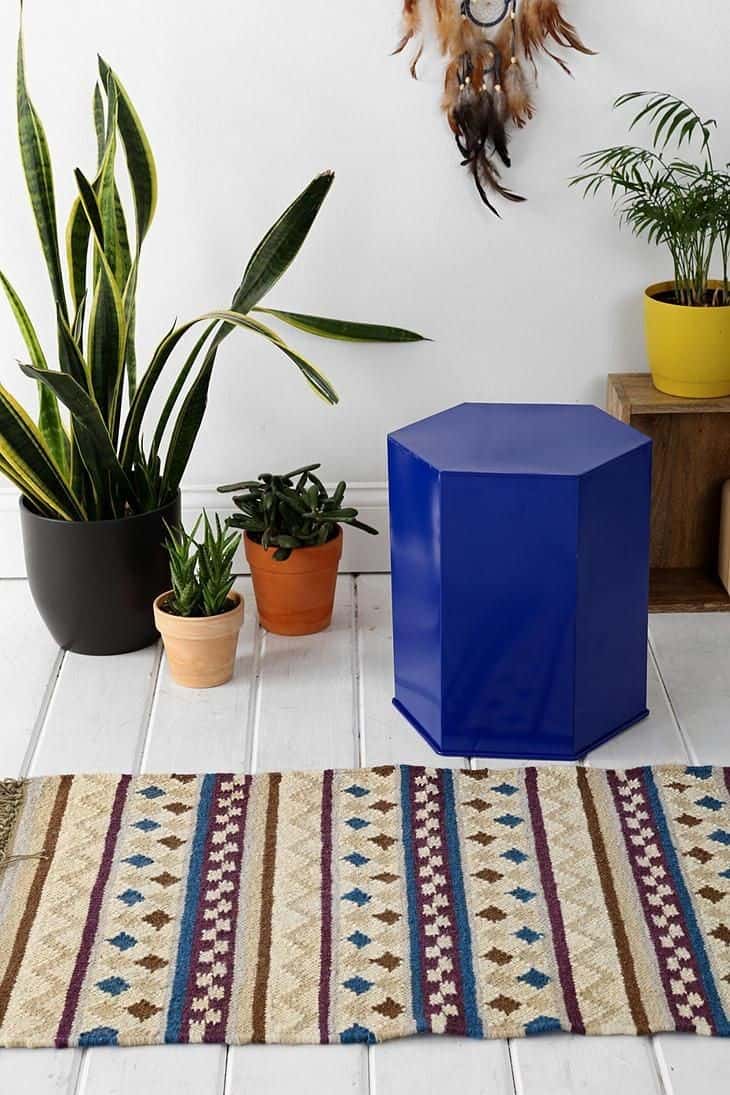 In case DIY'ing and major renovating isn't your thing, there are always hexagon stools from Urban Outfitters.
What's your favorite current home decor trend? Don't even get me started on all things mid century, or this would post would go on for days…