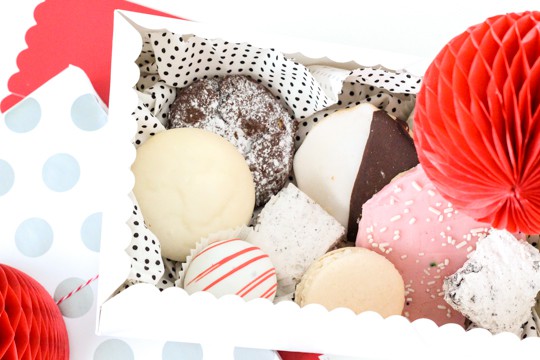 Last week we talked cute mail order sweets and this week we're going homemade. First, let me preface that my definition of homemade is anything you made from your own house that required any kind of oven or whisk, this also includes boxed mixes. I know those are fighting words with some of you, but if I can still burn a box of cake mix to where it's no longer edible (not that that's happened..), then I considered when I've baked something that is edible to be home-not-burnt, aka homemade. Moving on…
I've taken it upon myself to compile some of the best holiday cookie tips I've run into to make sure that you're the most popular guest or host on the block. With everything from simple cake pops to gingerbread cookies, you will be able to whip up just about anything like a pro (or at least that step anyways).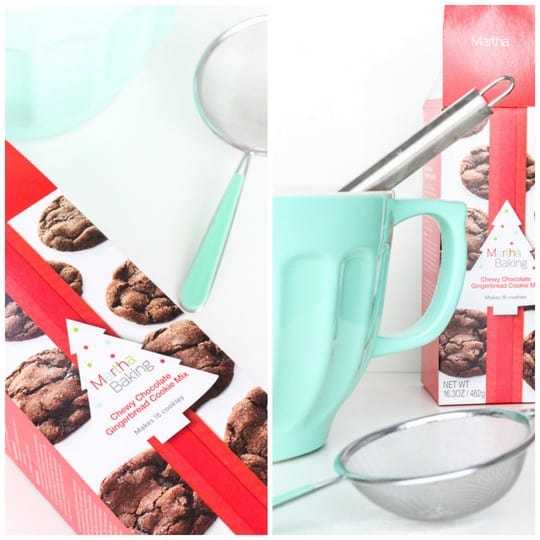 Cookies in general: Bake on parchment paper or baking mat for quick and easy cleanup, no need to make anything harder than it needs to be. Be sure to keep cookies in an airtight container for freshness, and when using decorative containers, use ribbon to keep them tight. Also, use chilled cookie dough to help cookies hold their round shape, and of course, when all else fails, add sprinkles.
Gingerbread cookies: Don't overwork the dough or cookies will be prone to become hard and chewy. For those of you with split households with people that both love and hate gingerbread cookies, this Martha Stewart boxed chocolate gingerbread cookie mix is the perfect happy medium.
Jam cookies: For a unique spin on jam filled cookies, incorporate a Viennese shortdough recipe that only gets better as it sits, which is perfect for making them in advance for the holidays. It's a mixture between shortbread and sugar cookies, and I trust pretty much anything Sprinkles Bakes says so why not!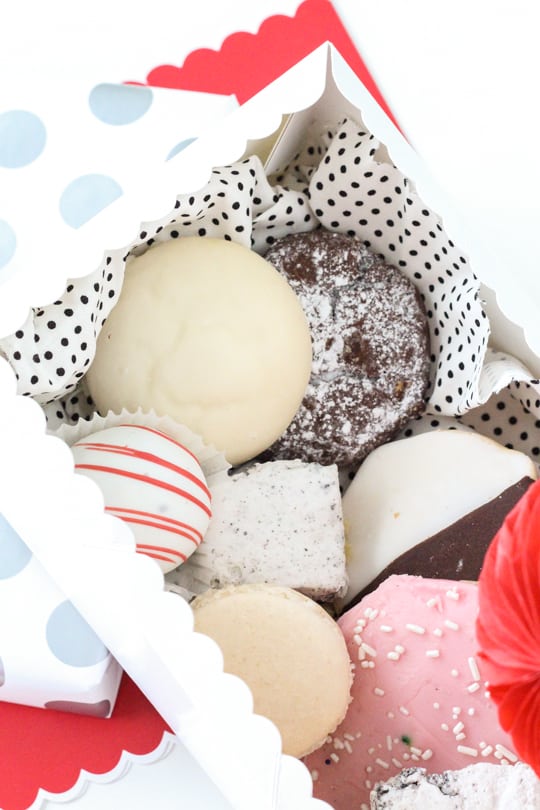 Sugar cookies: Adding a bit of extra flour to cut-out sugar cookies will help them keep their shape instead of turning into blobs out of the oven. You can also cut the corner out of a ziploc bag and insert a piping tip from the inside to make disposable icing bag. Never underestimate the power of tweezers and toothpicks when it comes to decorating icing and placing toppers.
Cake pops: To keep cake pops from falling off of the sticks, be sure to dip the sticks in icing and then into the dough ball. Also, make sure not to tap extra icing off or to make the balls to big or.
Macarons: You don't have to use just almonds for macarons, but finding almond meal will cut down a lot of time. Use a round tip and piping bag to pipe onto a baking mat for better macaron halves. Fair warning: I'm terrible at macarons but I also took these tips from the pros, so fret not.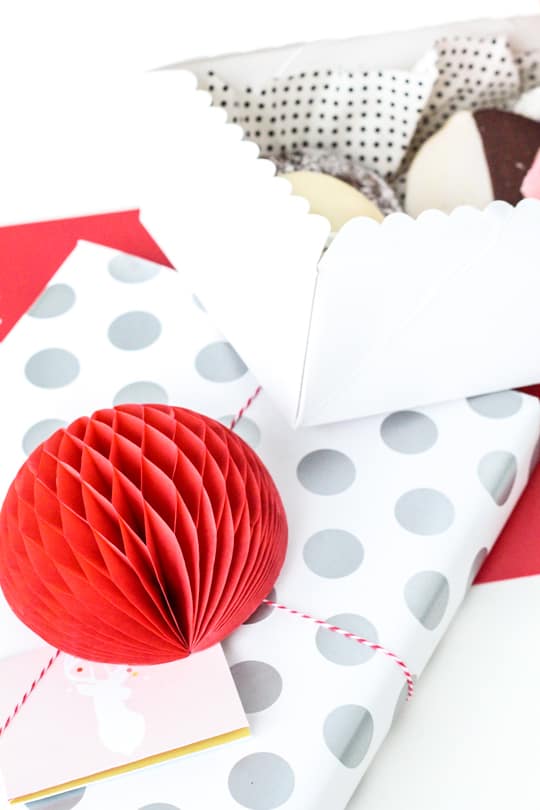 Now for presentation, these scalloped edged Martha Stewart crafts boxes are a super cute option, plus they're the perfect shape and size for about a dozen cookies. I also love everything from Blank Goods and Shop Sweet LuLu. Line the box with a cute patterned fabric or tissue paper to punch it up, and the rest easy peasy.
*baking mix and cookies boxes c/o Martha Stewart Living, all opinions are my own