How are you spending Valentine's Day this year? In college, my girlfriends and I (along with every other millennial girl in America) loved celebrating Galentine's Day. I, Kayla, would always look forward to it all month — we'd exchange funny gifts like boob balloons and spend the night downing carbs.
Since moving to Houston and living alone for the first time, my definition of community has shifted. I've learned to zip up my own dress, to carry the reeeeally heavy boxes by myself, and that sometimes I have to love myself when other people aren't around to. Do I sound like Beyoncé yet? I hope so.
So, yeah, I still wanted to pillage the local Spencer's for a weird gift to send my friends this year, but I also wanted to celebrate and share what I'd learned over the last few months. Dang it, I EARNED THIS SELF-LOVE! Our team talked about how to approach this concept, as we do with all posts — was the idea to be anti-valentines? To celebrate women? At the end of the day — it really was none of the above. Just a pretty simple reminder (even though it feels a bit weird and uncomfortable) to make yourself your #1 valentine — you deserve it, and here's how to get started…
Get pumped with your new soundtrack:
Vogue – Madonna / Love me – Katy Perry / Girl on Fire – Alicia Keys / Dancing Queen – Abba / Feeling Myself – Nicki Minaj ft. Beyoncé / 9 to 5 – Dolly Parton / Don't Touch My Hair – Solange / Man! I Feel Like a Woman – Shania Twain / Born this Way – Lady Gaga / Bulletproof – La Roux / Survivor – Destiny's Child / Wide Open Spaces – Dixie Chicks / Love Myself – Hailee Steinfeld / Dancing on my Own – Robyn / Sexy and I know it – LMFAO / Sorry – Beyoncé / Roar – Katy Perry / Flawless – Beyoncé
Make a reminder for yourself (and laugh about it):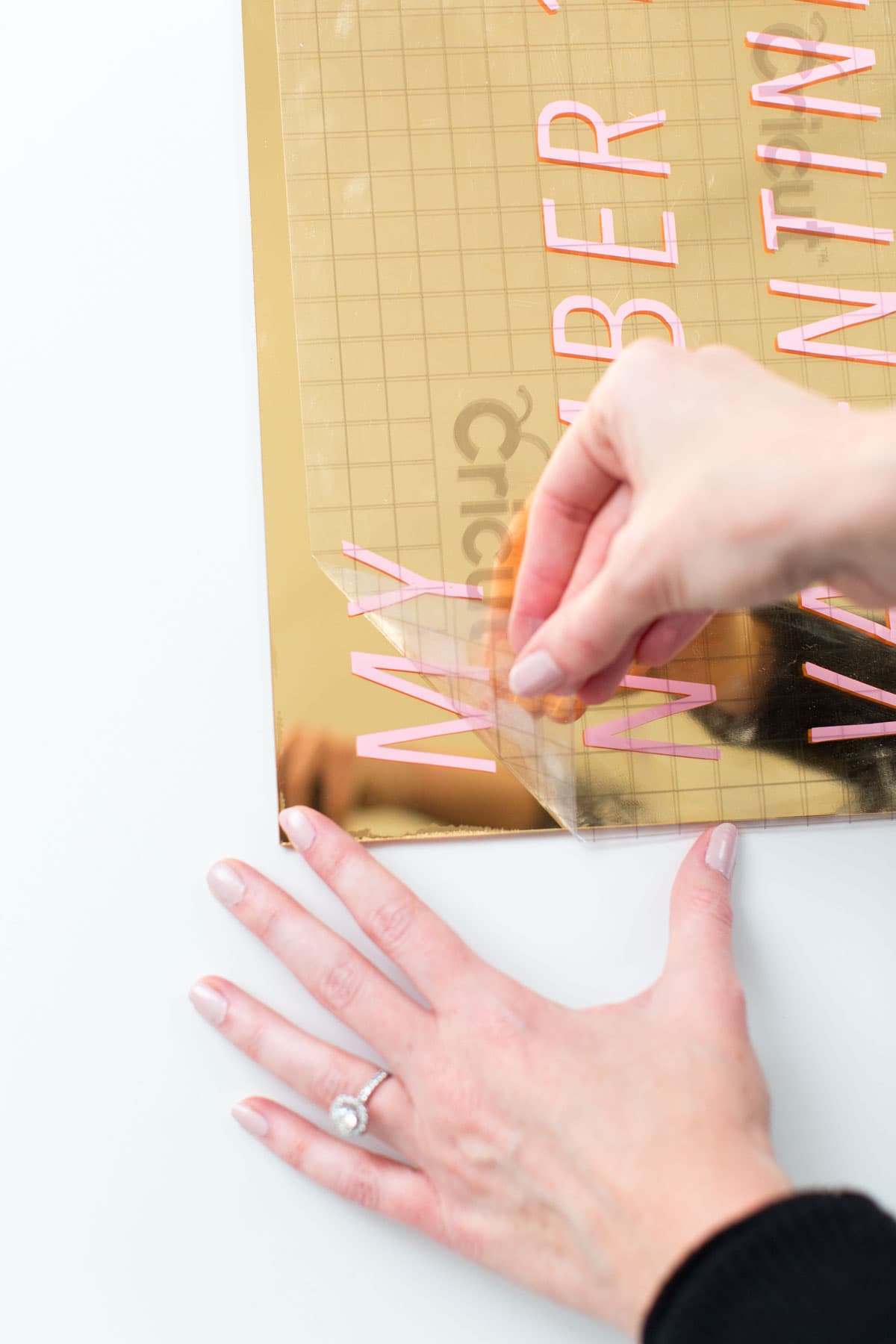 We're obviously no strangers to DIY, so our self-reminder came in the form of a little elbow grease (thank you Cricut machine custom letters). We chose our phrase, cut it out, and applied to it none other than a gold mirror. Naturally.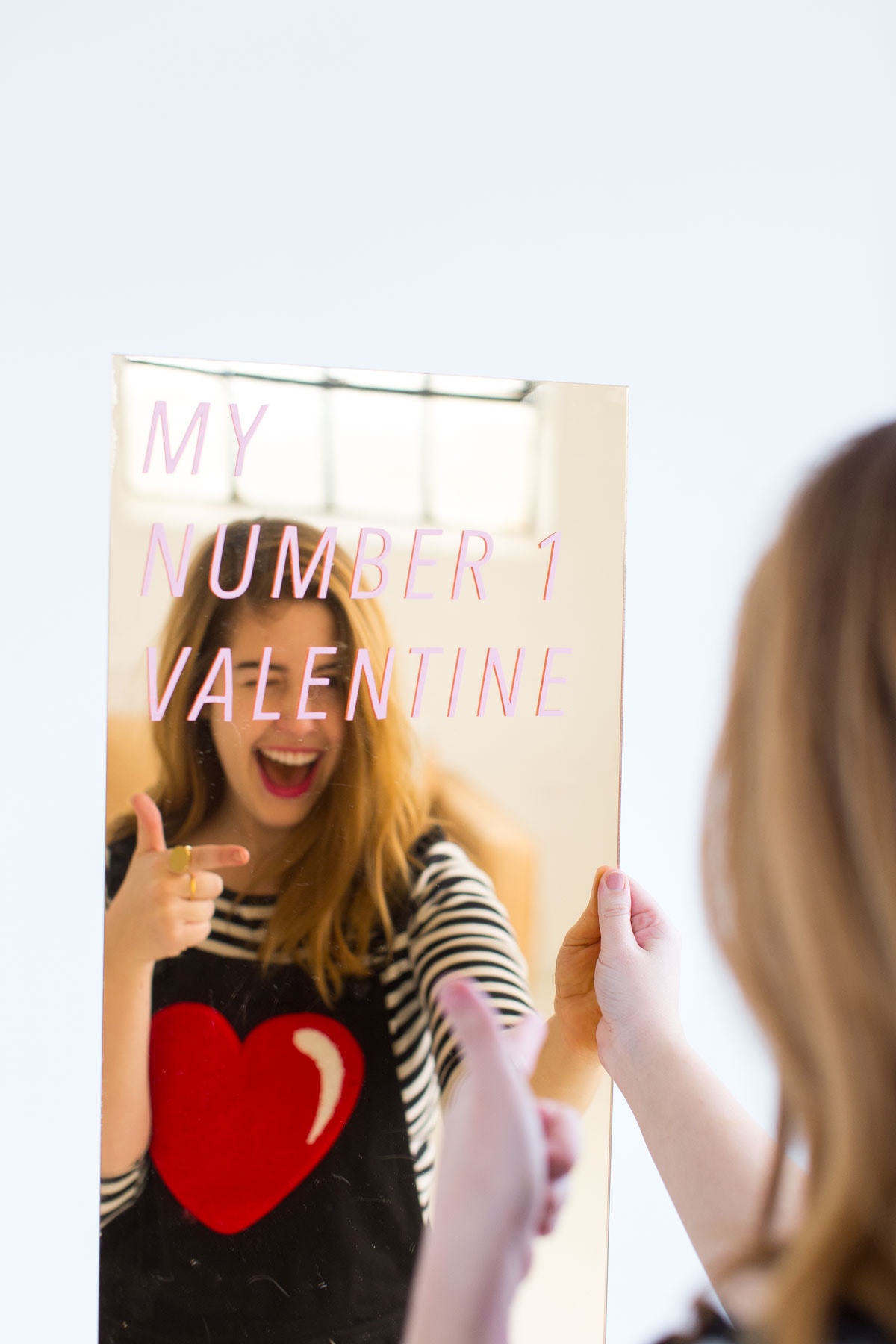 And finally, dress the part:
Of course you've got to dress the part to feel the part, so we have you covered there too. And conversation heart balloons never hurt either.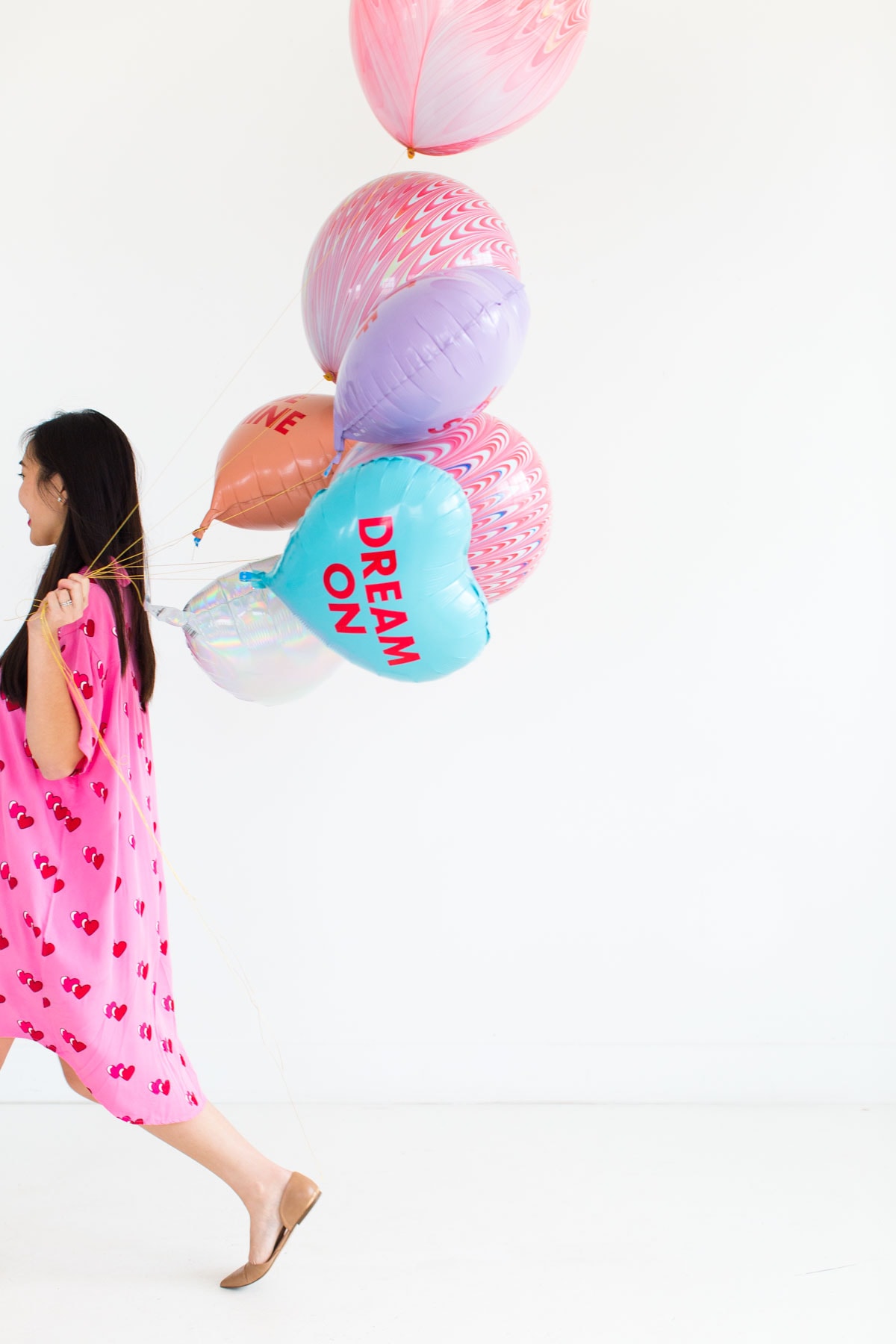 Blush Vans / Pink Houndstooth Skirt / Be Mine Bag / Heart dress / Boy Bye pin / Treat Yo Self pin / Boob socks / More Self Love t-shirt / I Did My Best Sweatshirt / I am Fun phone case / Feeling Myself pin / Pink Oxfords / Heart Pinafore /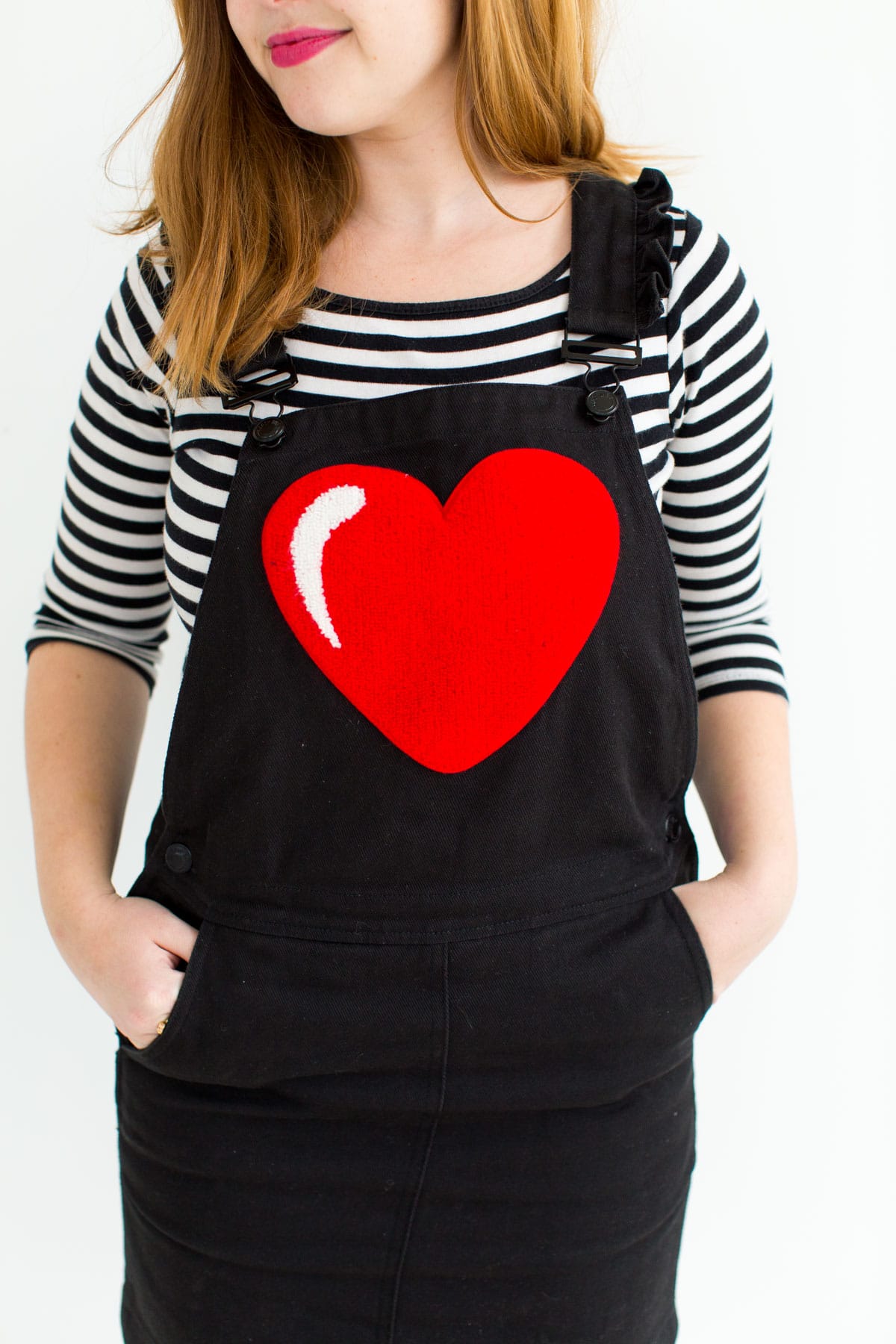 Whether it's about girl power, fighting the man, getting over a man, or just showing yourself a bit more self love this year — I hope that you'll celebrate yourself and be your own valentine this year!…
SaveSave