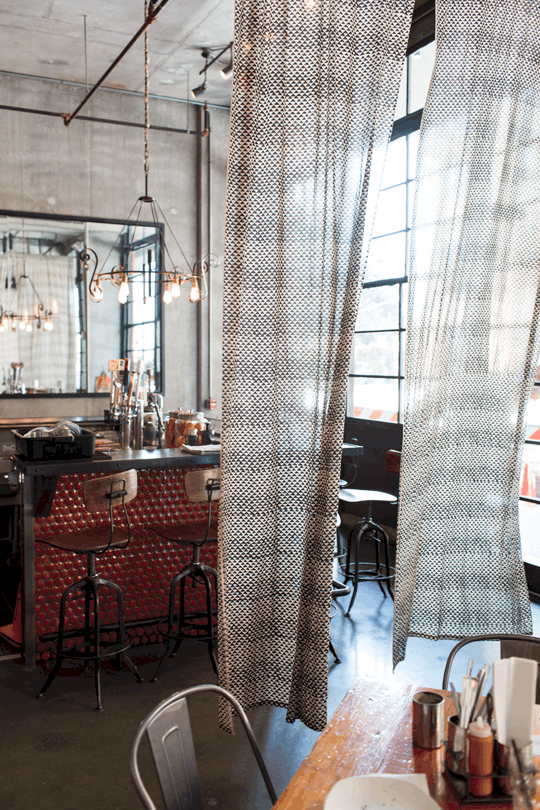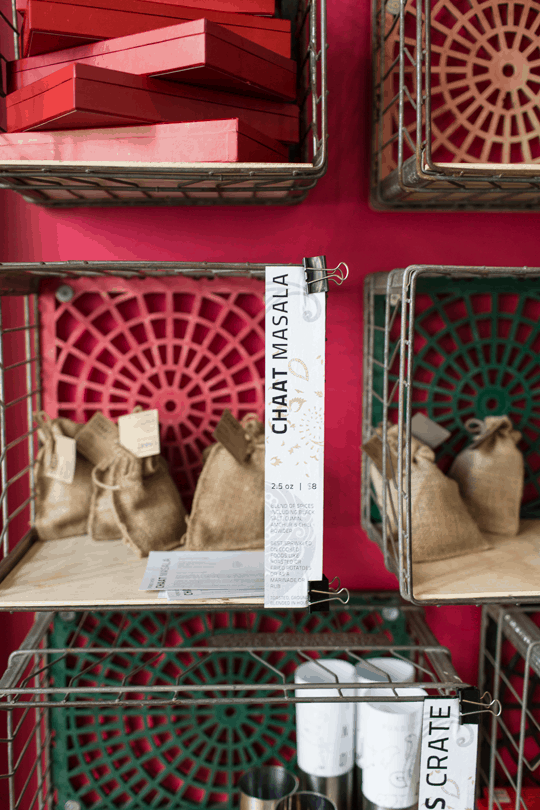 Believe it or not, I actually don't survive on cookies and cake alone. For my behind the scenes meals I do tend to try and include more than one food group and protein here and there. I know, I know, I'm shocked too. One thing I don't like to compromise on though, is flavor and a token cute factor, and Pondicheri on West Ave has plenty of both! I mean, how amazing are these flowing, patterned shears dividing the juice bar and dining area? I'm in love!
For those of you that just so happen to be in this for the sugar part of Sugar & Cloth, don't worry, this mountain of pastries should tide you over…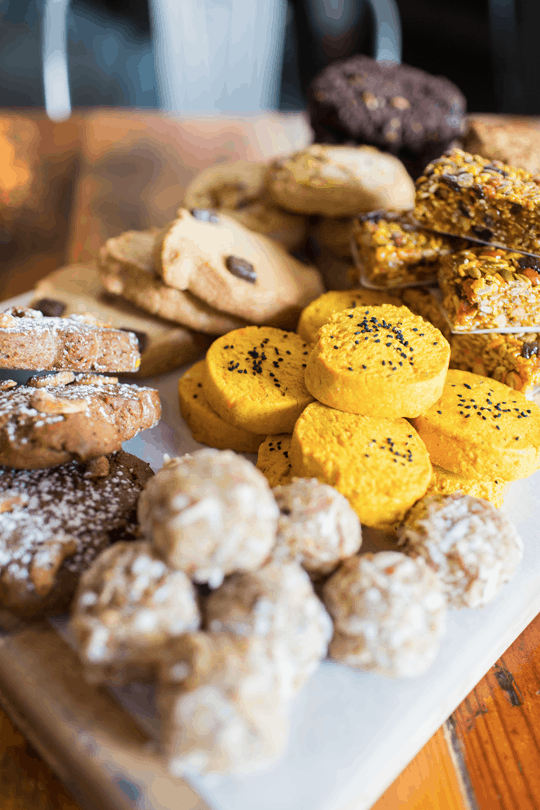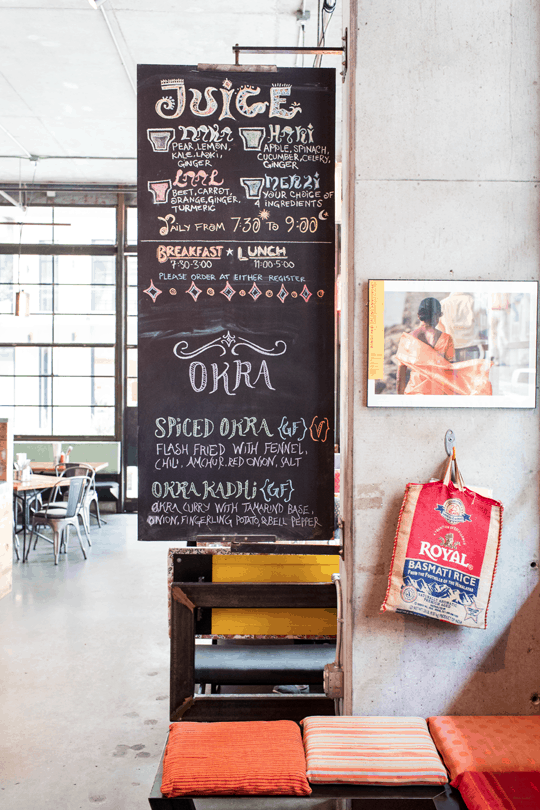 My lovely friend Davina actually introduced me to Pondicheri a while back for brunch before I taught a DIY workshop at the Langford across the street, and one Indian donut later, I was hooked! Their fresh juices are as picture perfect as they are delicious (see the pink and green drink below), and the Naka is my favorite!
(pictured below is the chicken garbanzo sprout salad, beet uttapum, hibiscus soda, coconut ladoos, and naka juice)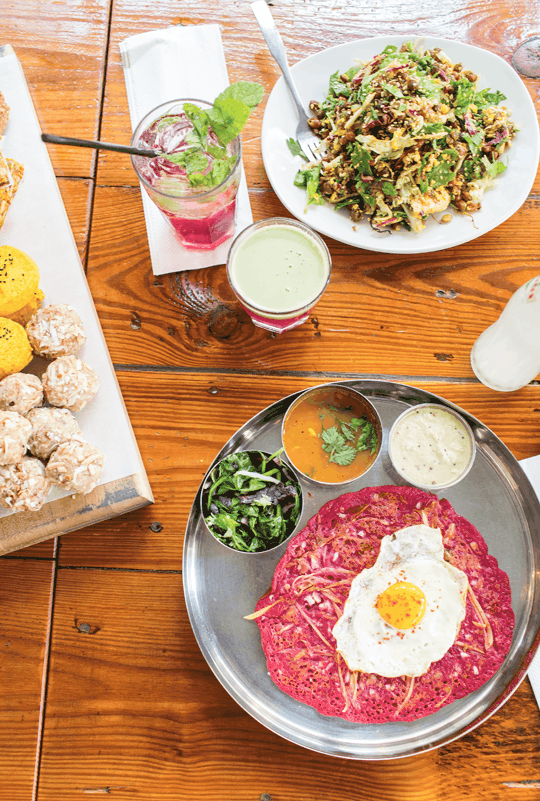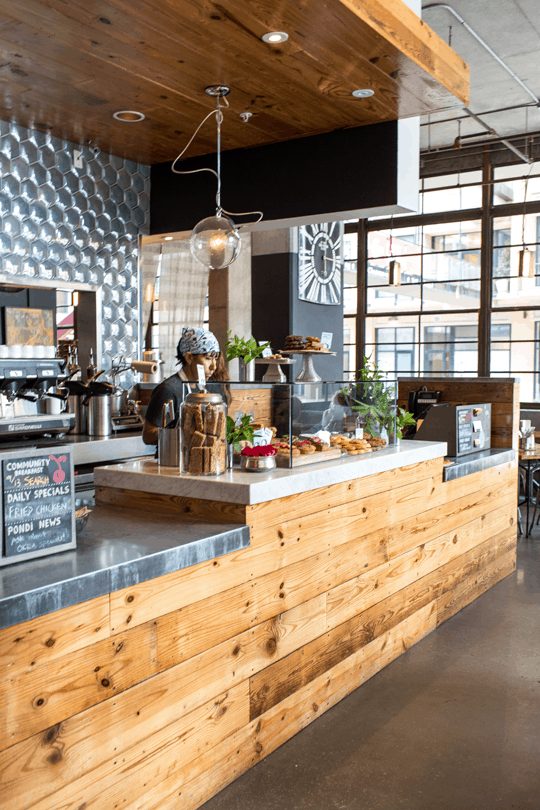 We got the chance to photograph (and taste!) some of their token dishes for an upcoming feature with Food Network, so I'll leave the full scoop to the big guys, but here are a few things to note when visiting from my experience (aka my current favorites)-
What to drink: Naka, hibiscus soda, or iced coffee
Best time to go: for a unique breakfast or for Fried Chicken for 2 Tuesdays
Sweets: Coconut ladoo, gulab jamun (Indian donut), or chai pie
Little did you know: You can get lunch to go in a "Pondi" (also known as a tiffin), which is a metal lunch box to keep it warm for up to an hour. Then you bring it back the next time and they exchange it for a new one for you next hot lunch. Love this idea!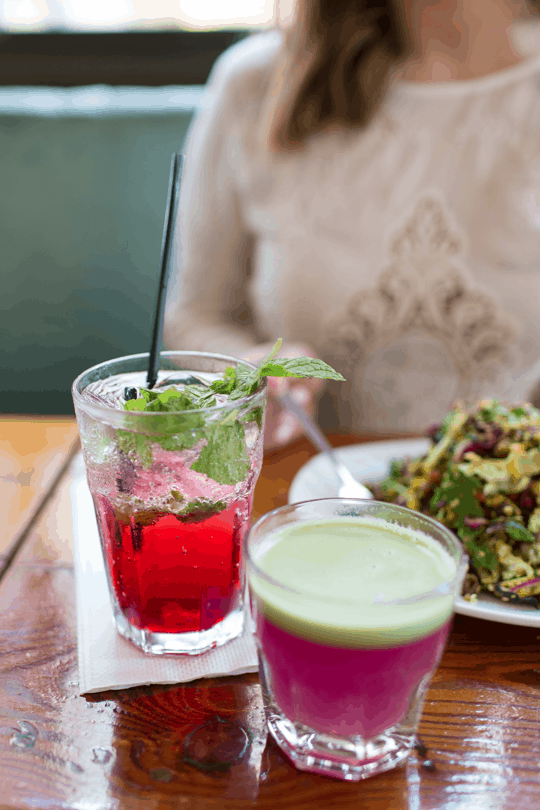 Do you all have any favorite Indian restaurants near you? I like to think they should all be this well designed!