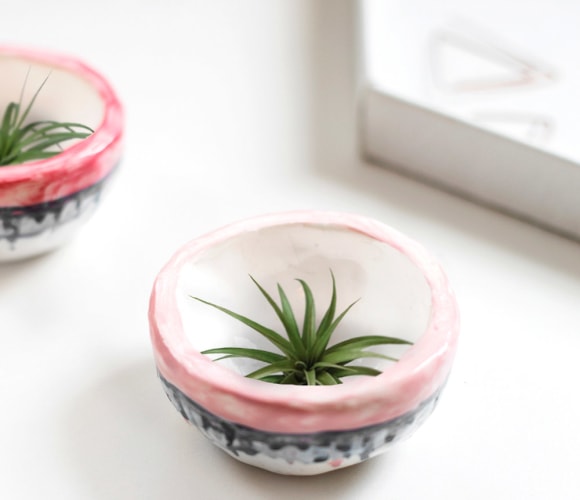 Mini DIY Plant Pots — Display your air plants in these adorable mini DIY plant pots. They're so simple to make and look like they came straight out of the kiln (even though you don't even need one to make one)!
I love filling my home with pops of greenery, and these mini DIY plant pots are perfect for that! Plants freshen everything up and give a room some life.
Unfortunately I, Teri am a self confessed plant killer and try as I might I can't seem to shake it.