Well it may be back to school for the kids, but I think we can all agree it makes things easier for everyone if we get something out the deal, too! Alas, we put together our must-have accessories for the working girl's bag to take one less decision off of your plate. Why? Because you're so cool, and I'm not even mad about it!
See all of our current favorite things we're loving, right here…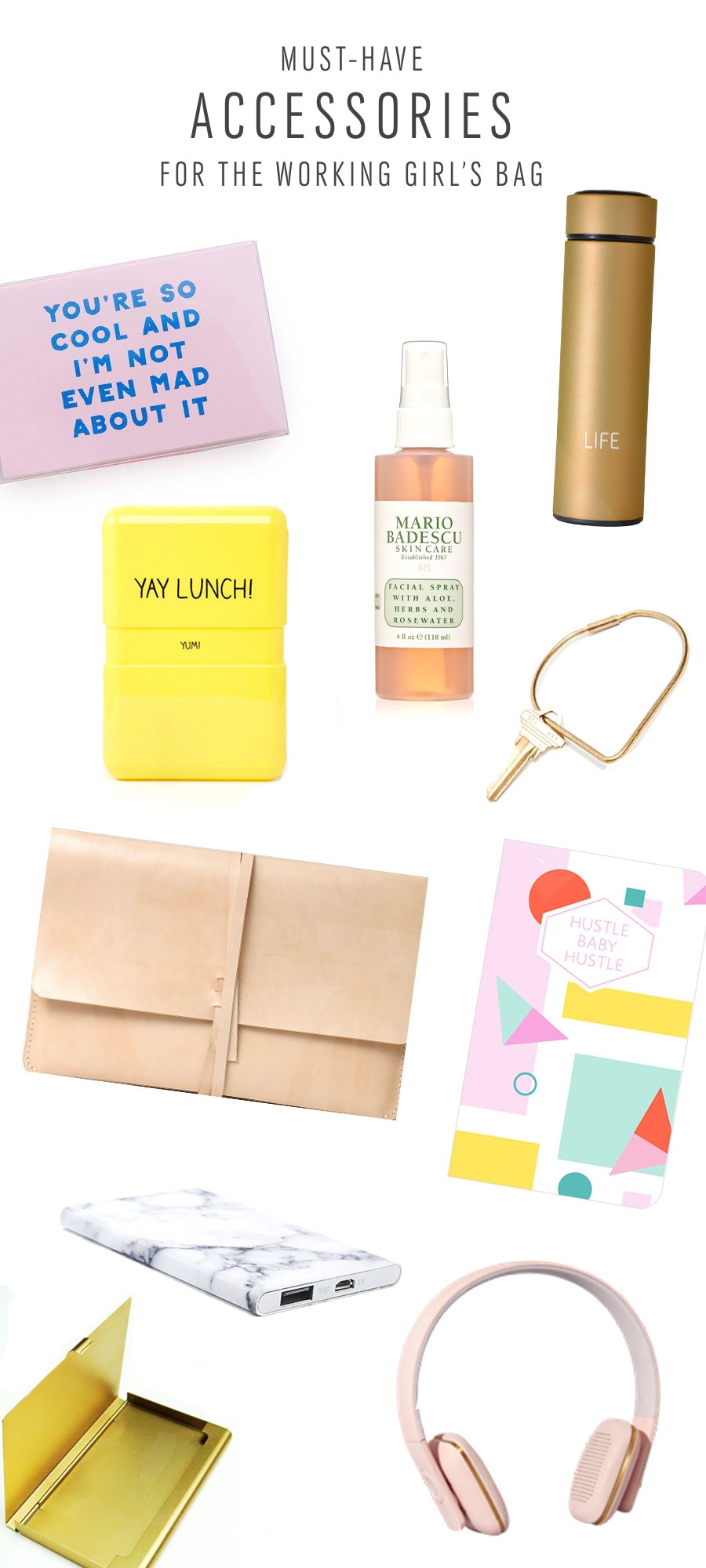 Need to write a quick thank you note or leave a memorable impression? These compliment cards are the perfect.
I've convinced myself that this rose-scented spray can turn even the worst day around.
A gold travel mug that will take you from the gym to work.
This cute lunch box, because a girl's gotta eat!
One of these brass key rings will take your game to a whole new level.
When your life pretty much revolves around a laptop, you spoil it with pretty things like this leather case!
A colorful notebook, for all of those brilliant ideas.
Whoever came up with backup chargers is a GENIUS. This marble one is so pretty.
Network like a boss with this chic business card holder.
Finally, these blush & gold headphones are the perfect way to drone out your desk mate who hums too much (talking to you, Jared and Kayla.)