There are few things I love more than shopping for Gwen. Seriously, it's kind of an actual problem of mine…just ask Jared, haha. They're speaking the truth when they say everything is cuter when it's mini, and baby clothes are living proof.
I try to justify my purchases to Jared by reminding him that we're potentially investing in hand-me-downs for future daughters and/or nieces, which tends to help lessen the judgment. This means I'm also slowly figuring out how to keep the evidence of baby diaper blow-outs to a minimum.
So I'm sharing my recent favorite places to shop for baby clothing & how to keep them stain free with a little help from our pals at Clorox (I'm looking at you, Clorox 2® Free & Clear Stain Remover & Color Booster!). Now without going into graphic detail, all of my fellow Moms can relate to the horror that is trying to get that yellow infant blow-out stain out of your favorite baby outfit.
I literally ask Gwen nicely throughout the day to pretty please not ruin the few things we dress her in that aren't pajamas. You know how that goes too, anything that zips and is an all-in-one outfit if a sanity saver…
If you follow along on IG stories, then you've definitely seen some of these clothes in action on Baby G! Especially this cute red and pink striped outfit we got her for Easter that she promptly went number two in during this photo, ha! My case in point on preserving outfits.
When you pair Clorox 2® Free & Clear Stain Remover & Color Booster Packs with your favorite detergent it removes 4 times more stains and brightens clothes 2 times more than just using detergent. Plus it meets our sensitive, baby-friendly needs by being free of dyes and perfumes so that it's gentle on the skin but still works on stains.
They're super easy to use, plus the new solid pack prevents spills and splashes so you don't have drips all over the washing machine. Or is that just me, haha? I also feel I should add that they're totally safe when used as directed. By no means are they kid's toys and should be kept out of reach of children. If you've been watching the news lately then I'm sure you understand my wanting to clarify that! Just to be clear, our laundry room just so happens to be right next to Gwen's nursery (that she still doesn't use or sleep in…) so we use her room for sorting and folding!
And now for the super fun stuff: picking out your baby clothes for the blow-out fighting battle. These are some of my favorite recent purchases for Gwen from my go-to stores when it comes to shopping for her…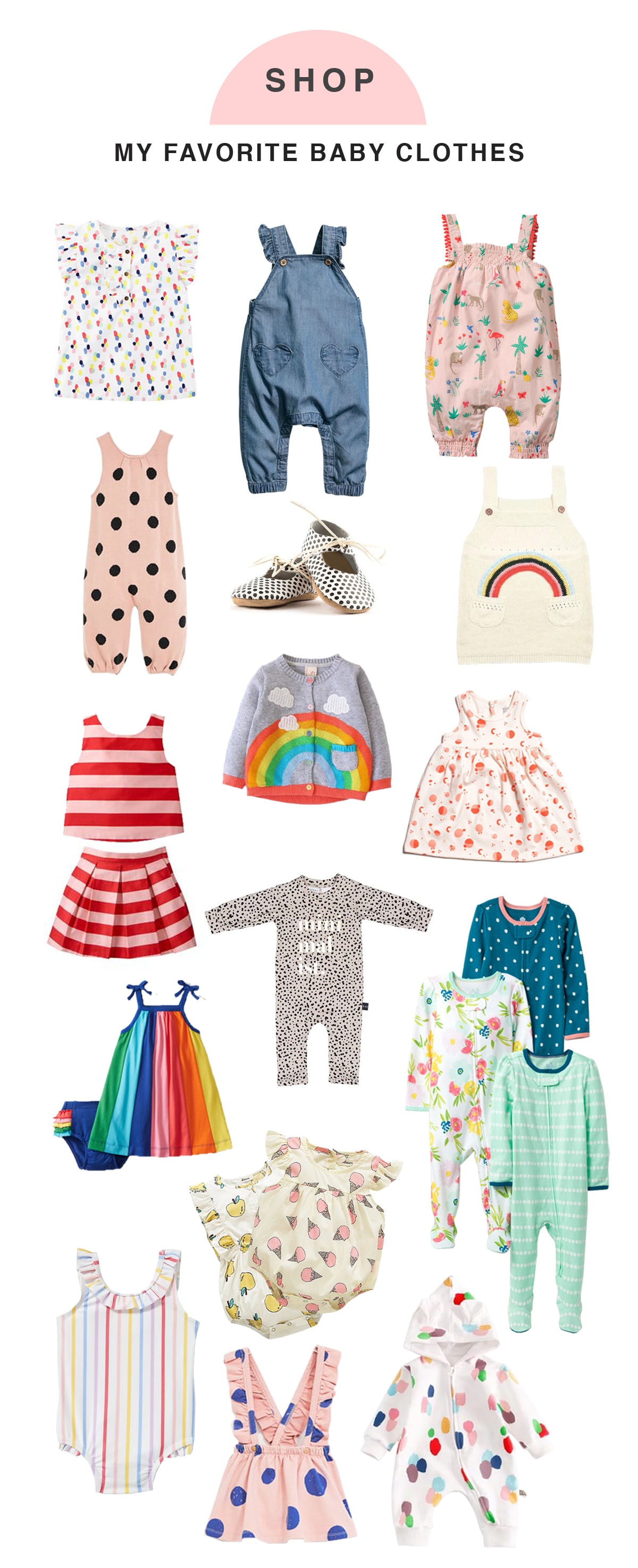 Pink and red striped top and skirt // rainbow cardigan sweater // ice cream onesie // 'Minimalist' spotted long sleeved onesie // brush strokes white zippered onesie with hood // white knitted overall dress with rainbow // yellow apple onesie // pastel striped one piece ruffle swimsuit // white top with polka dots // long sleeved onesie 3 pack // black and white dot mary jane shoes // chambray overalls with hearts // rainbow two piece swimsuit // polka dot skirt with ruffled straps // pink polka dot dungarees // pink romper with zoo print // white dress with coral print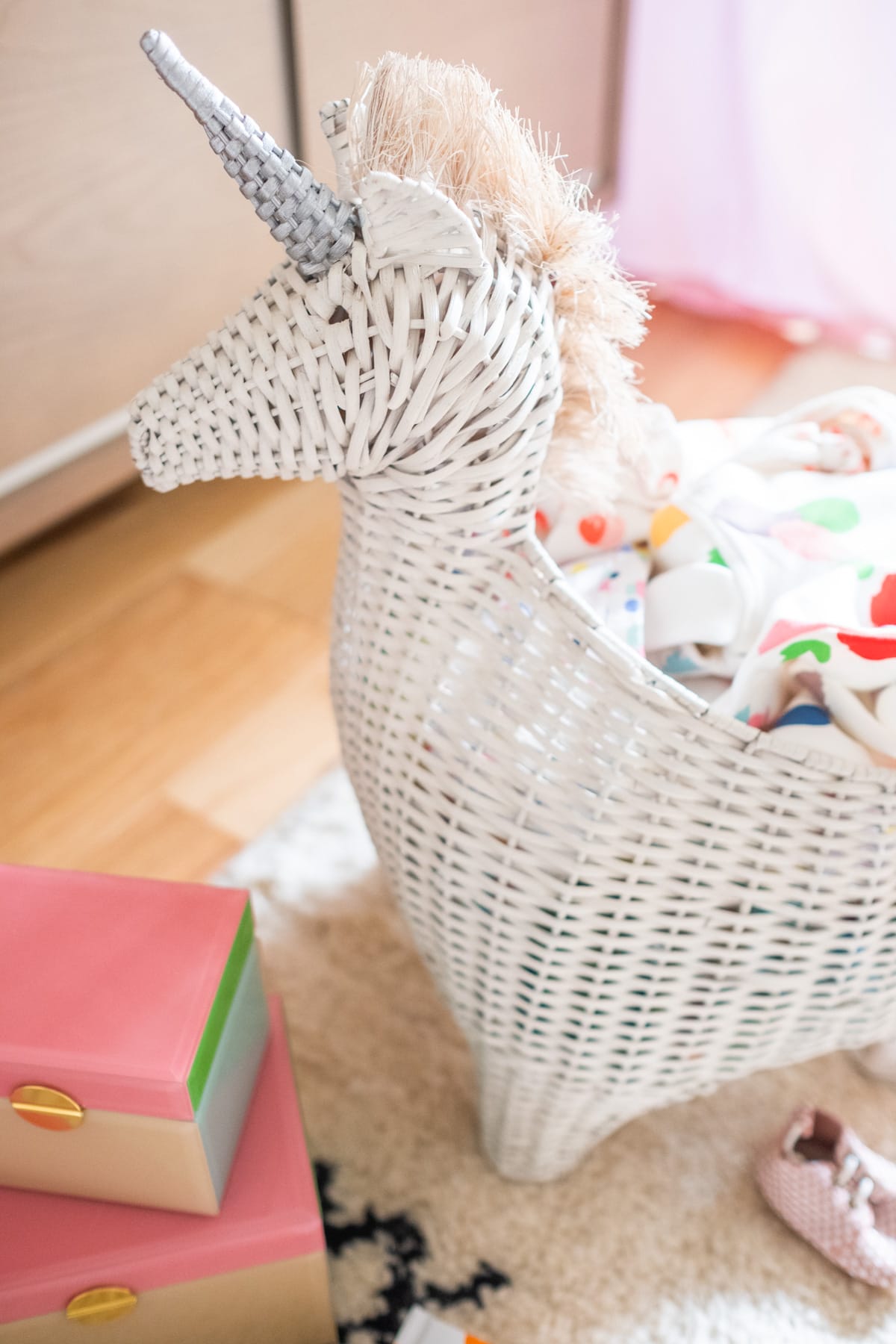 Of course, no laundry room is complete without a unicorn laundry basket, so there's that too!
Thank you to Clorox® for partnering with us on this post! Sugar & Cloth has chosen to donate 5% of all sponsored campaigns to charity, which you can read more about right here.