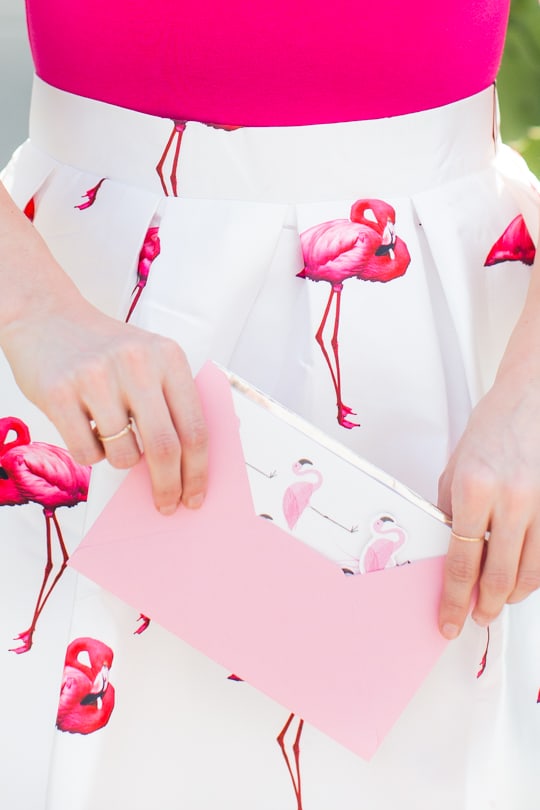 photos by Jared Smith
Between our DIY flamingo ring toss, flamingo macarons, this DIY flamingo kimono, AND now today's style post, we've definitely proven that there is no shortage of flamingo prints around the Sugar & Cloth headquarters. What can I say? I love a good sit on a flamingo, or twelve, and particularly while wearing them. So it goes without saying that when Hallmark Signature asked me to choose a card that represents my current Summer state of mind, I obviously had to go with my flamingo signature style through and through.
Not to peer pressure you or anything, but I'm going to throw it out there that nothing quite speaks "put together" like pairing a flamingo skirt with your party going flamingo Hallmark card to match, no? It's pretty much how I imagine every pristine 60's housewife (or Pleasantville character, if we want to get super detailed) would show up for a tea party. Clearly I'm really taking this and running with it, but you know me, I like to really commit, so I've also rounded up 9 other favorite flamingo must-haves too…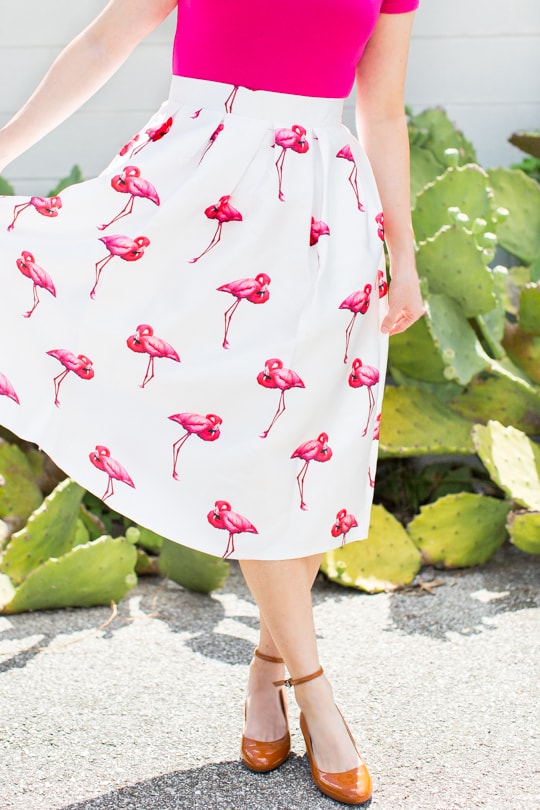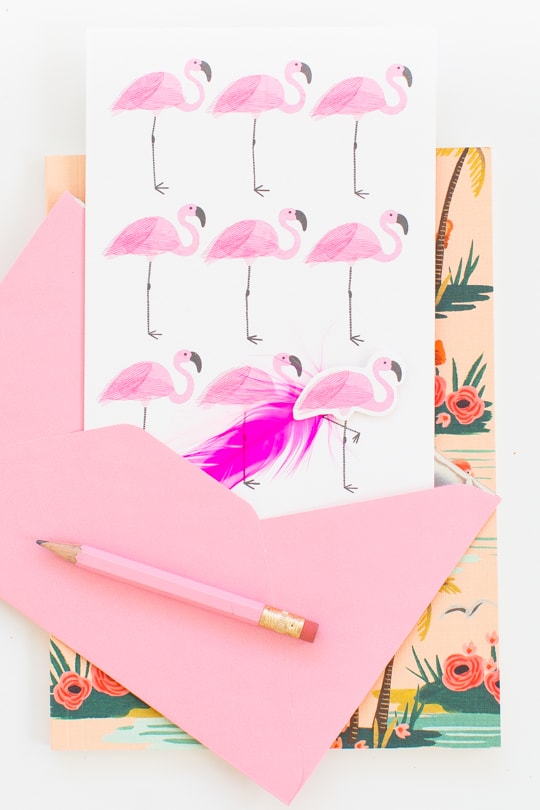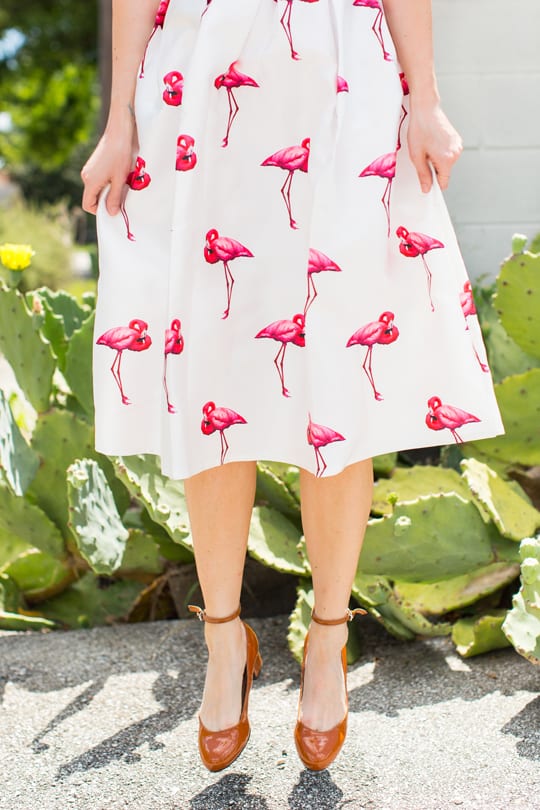 Besides your flamingo card, the next must-have on your list should be this flamingo skirt for a whopping $30, yes, only $30! I'm also in love with my new Marias USA twinkle heels, but I'll save that love story for another day.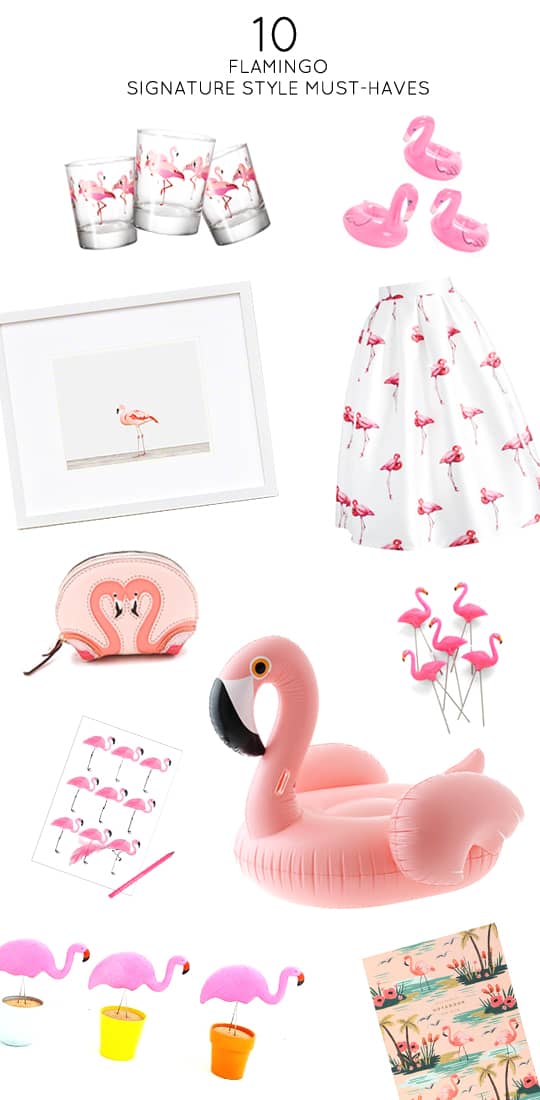 plastic yard flamingos // mini flamingo drink holder floats // giant flamingo pool float // white flamingo skirt // flamingo coin purse // flamingo notebook // flamingo glassware // flamingo framed artwork // flamingo candles // Hallmark Signature flamingo greeting card
This post is made possible by Hallmark Signature. Thank you for supporting the brands we love that keep bigger and better DIY's and even sweeter sweets coming straight to your inbox! As always, all opinions expressed and products shown are of my own choosing! You can view more #signaturestyle on Hallmark Signature's Instagram and Pinterest.