This post has been sponsored by State Farm®
After I wrote about our engagement story, a TON of you asked for more details about my ring (pictured above). Even though I was freaking out with excitement and couldn't stop staring at it, I didn't include much about it in the original post because I wanted to focus on the love story behind receiving it and not on the ring itself.
Now that we're further along in the wedding planning process and are finally looking at wedding bands for both of us, I thought it was a fitting time. So I rounded up 11 modern ring ideas for the cool couple (yes, we do shamelessly think we're semi cool and qualified for such round-up, haha!), plus I'm spilling the details on my ring. Surely someone somewhere will think we count as a cool couple, right?! Definitely not our future kids though…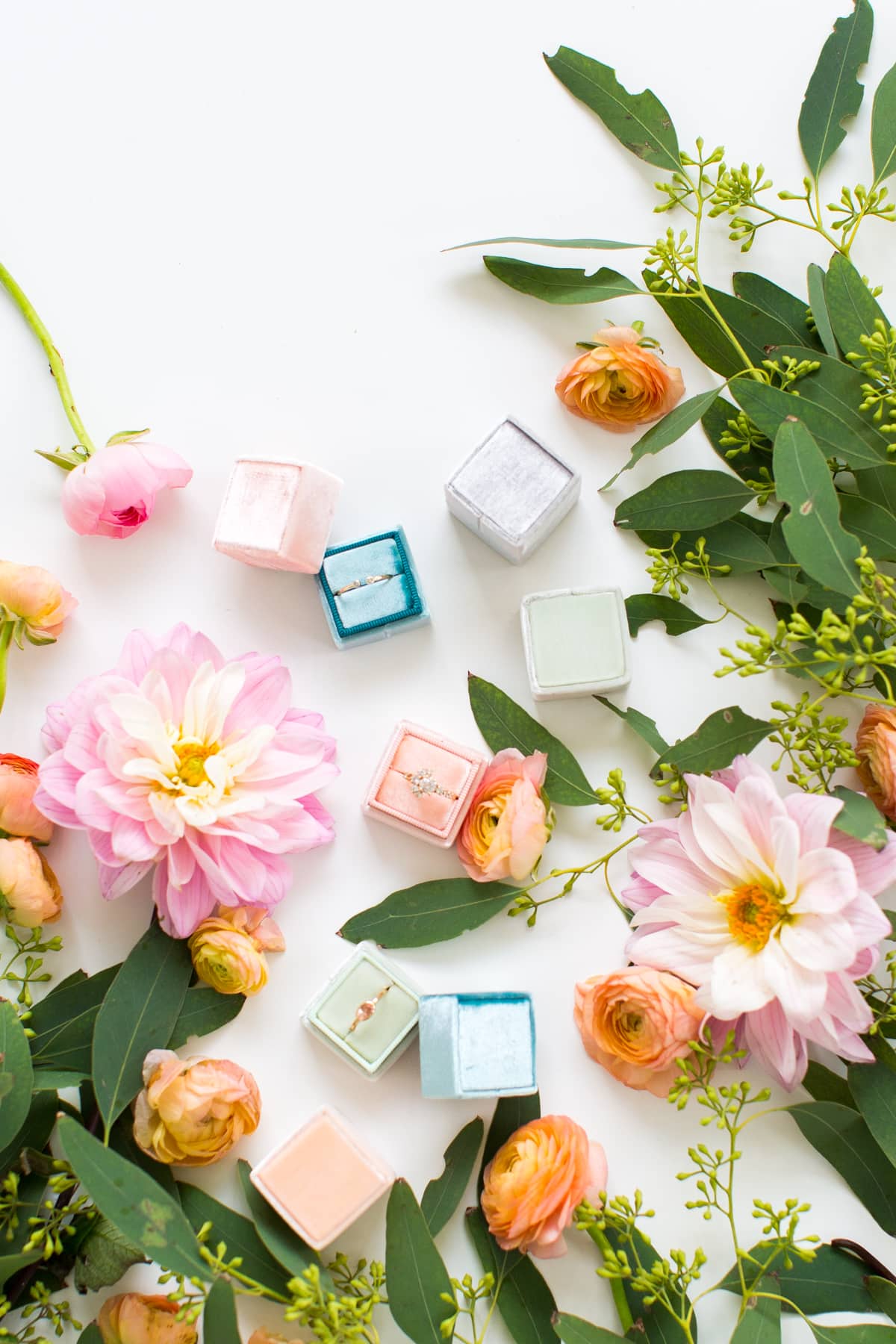 Once Jared and I started officially dating, there were talks of marriage. Not in a rushing things sense, but more of a declaration that we were dating to determine if marriage would be for us. Neither one of us are/were the dating-for-fun type. That was made pretty clear when Jared confessed that he was in love with me, and we had never even been on a date, kissed, or held hands! It's actually my favorite memory of our dating story, but at the time I told him he was crazy. My actual response was, "You just love the idea of me, you can find someone with waaaay less baggage." Haha! Gotta love my way with words..
Fast forward to three years later, and we were finally "ready" for marriage. I say that with quotes because, at the end of the day, I think there's a point when you're only going to be "as ready as you'll ever be" to choose to put someone before yourself. You're always going to have to make the choice to put your spouse first when times are tough, or when the warm and fuzzy feelings have gone away, and we were finally there.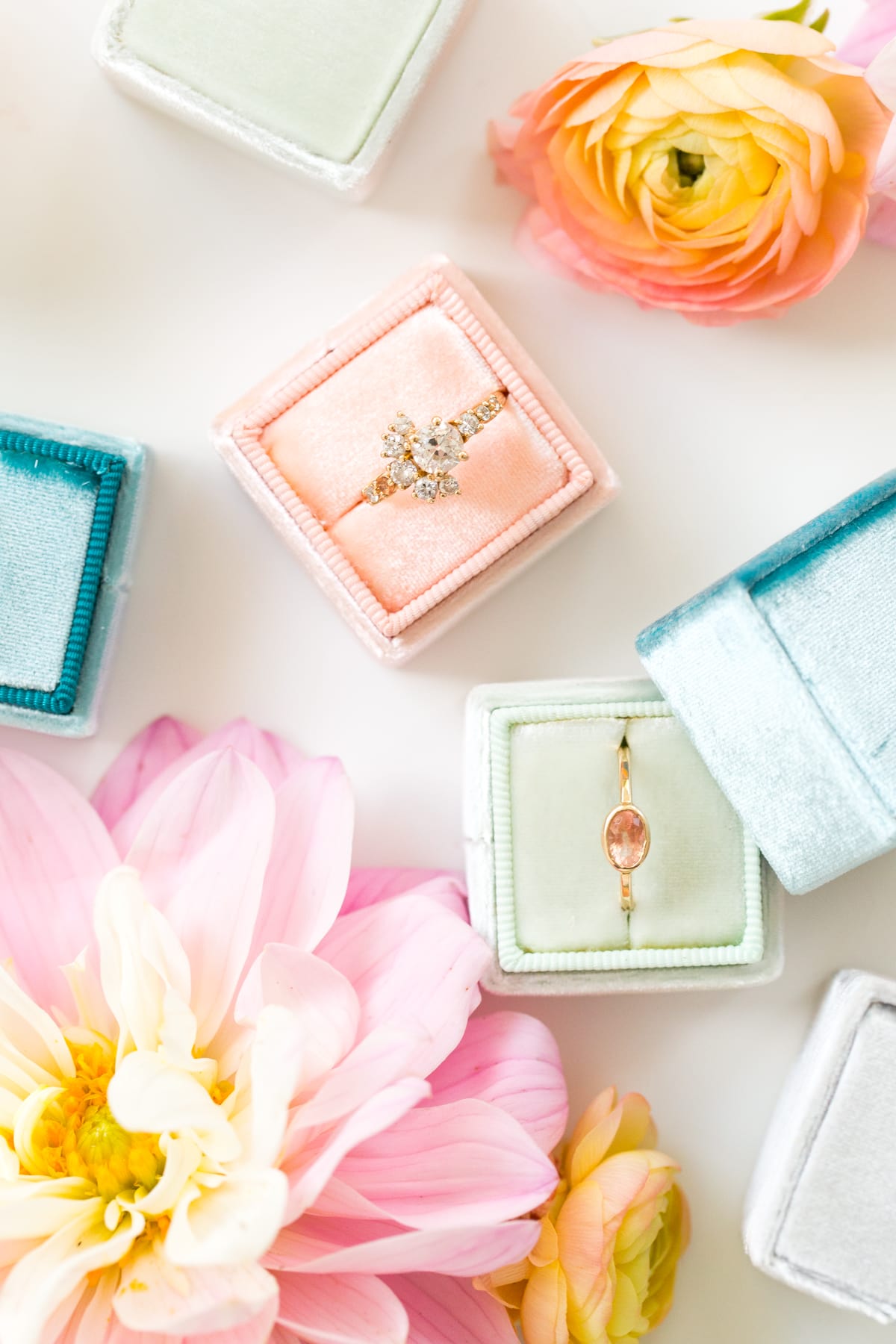 We had the conversation of "we're ready" in passing, but nothing super notable. We were busy with work (aka our child), families, and life, and we just kept trucking along as usual. I always thought for sure I would know the second he had a ring in his possession because he's pretty easy to read. This is the best example I could think of.
In reality though, Jared had met with Mociun (they offer zero-conflict diamond rings, which is what I wanted!) to have my ring custom made several months before, and I had no idea at all. Since we work together and live together, we got asked A LOT about when we were going to get married. Eventually I started jokingly replying that I was waiting on him any time someone asked!
That exact scenario happened when we were in Seattle styling the Amazon party page two weeks before he proposed even though he already had the ring. I still had NO idea.
Once he proposed and I saw the ring, the first thing I thought was, "It's perfect!" He knew I loved the abstract-shaped rings, and I always gravitate towards things that have "a pop of color," so he had the pale peach sapphire added to the diamond cluster for that pop of color. I love the heart and story that he put into everything when choosing, and it makes me love him even more.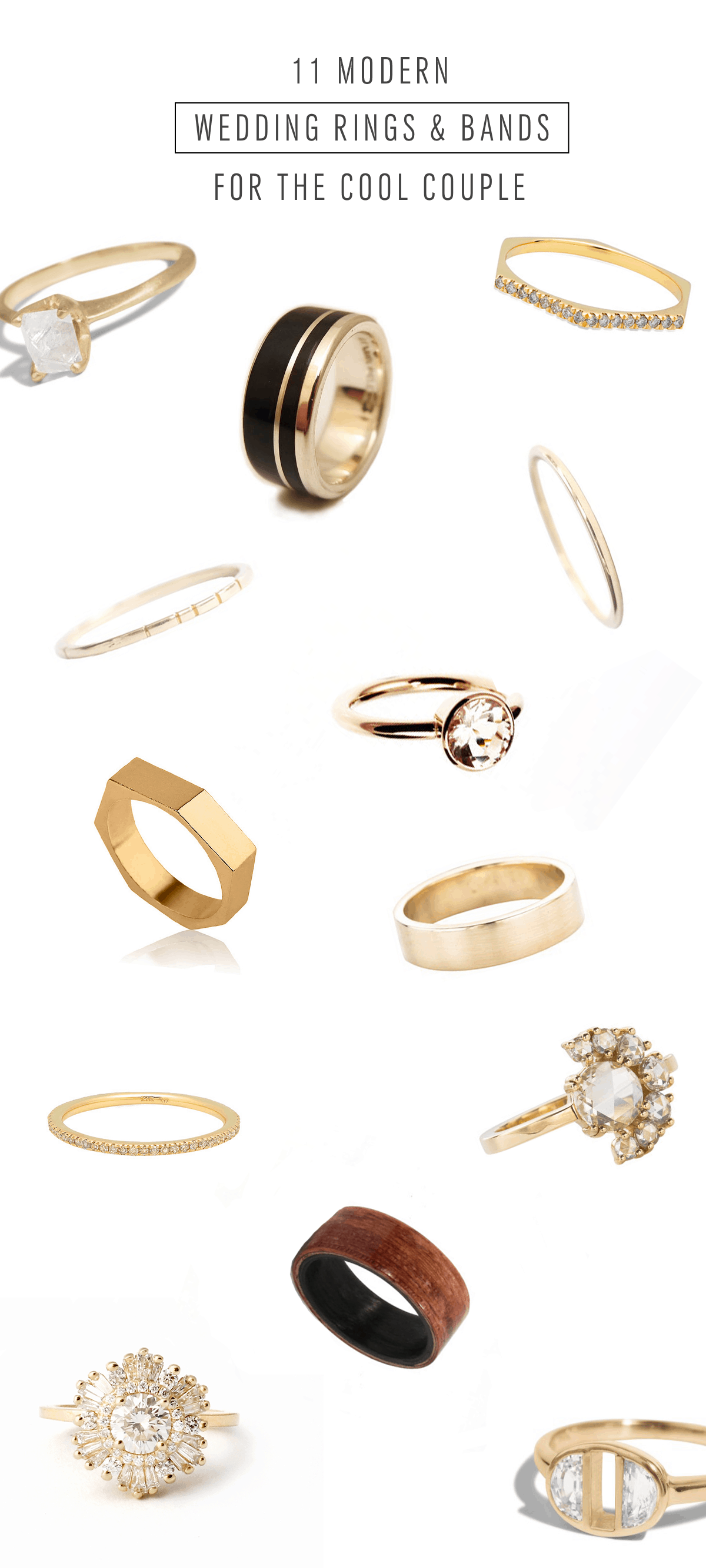 It wasn't until this past month when we were in the middle of jumping through hoops to buy our house (as a solely self-employed couple, nonetheless!) that we actually thought about insuring my ring. God forbid anything should actually happen to it, but we definitely don't have the means to just nonchalantly replace it if something did happen.
These coverages are all super new to us, and we decided that we liked the idea of having extra confidence with a personal articles policy from State Farm to cover my ring should the unthinkable happen. Though we're focused on wedding bands instead of diamond rings now, I really love the idea of knowing the right insurance is there to help just in case.
As for wedding bands, I really love this one for Jared, and this one for me to use when we travel and I don't want to wear my sentimental engagement ring.
Avens Rough Diamond Ring / Two Sided Hexagon Band / Ebony and Gold Band / Etched Lines Band / Simple Gold Thin Band / Morganite Circle Ring / Geometric Men's Band / 5mm men's Flat Band / Diamond Stackable Ring / Rose Cut Diamond Crescent / Natural Wooden Band / Hexagon Gatsby Petite / Half-Moon Ring / velvet ring boxes by The Mrs. Box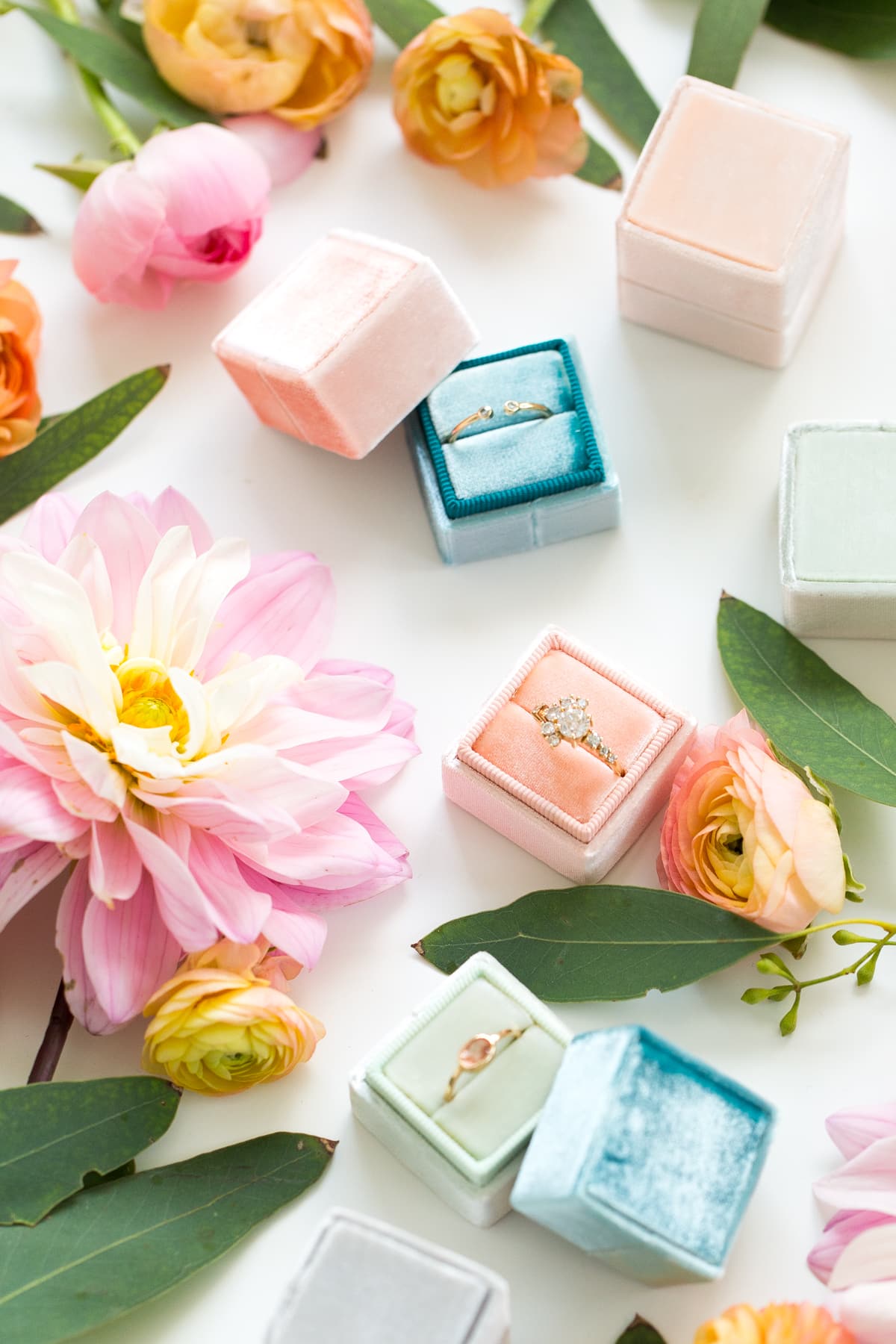 What about you all? Do you have an amazing story behind your ring, or have you found value in insuring it? I'd love to hear your stories and perspectives!
Tweet your ring story using #ProtectTheBling and #sweepstakes for a chance to win a flyaway trip to New York City! Click here for all the details.
This post has been sponsored by State Farm®