This post is sponsored by State Farm®.
It's that time of year again! We're getting into the holiday spirit with our last charity event with State Farm for 2017 and our very last event for Sugar & Cloth for the year before we prep for the arrival of our baby girl! Needless to say, you won't want to miss our charity holiday photo and card event at the Sugar & Cloth studio.
Like our previous events with State Farm (see them here, here, here if you're just tuning in!), this one is also all about giving back and getting involved in the community. This event is totally free and all activities are open to the public on November 12th from 2pm-4pm at our studio in East Downtown Houston.
We'll be hosting you with a hot chocolate bar, a card making station for us to be able to gift the cards to senior citizens for The Holiday Project, plus get your family holiday photos taken in the Smilebooth with our custom decor and props!
Be sure to RSVP and spread the word on our Facebook event page! We're so excited to host you in the studio for one last hoorah this year! Hope to see you there!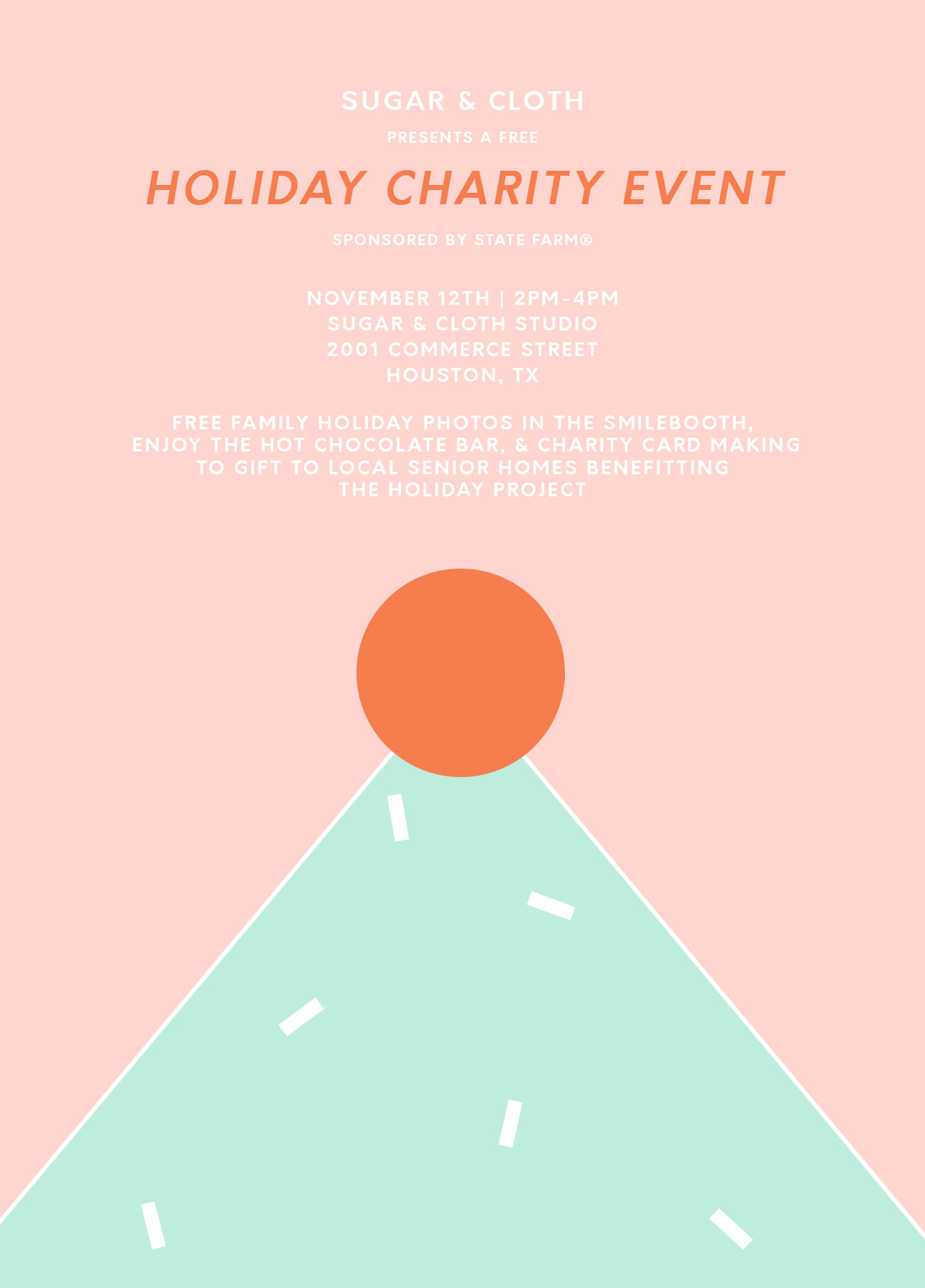 This post has been sponsored by State Farm – Here to help life go right.® Turn caring into doing and find volunteer opportunities in your neighborhood at NeighborhoodofGood.com. Sugar & Cloth has chosen to donate 5% of all sponsored campaigns to charity, which you can read more about right here.