We're excited to share a makeover we've been working on for our friend Alyssa! She recently moved into a townhome with a KILLER downtown view, so we had to go a little over the top with decorating it. I'll let her give you the scoop on the design plan here —
Even though it's the height of the summer here, I, Alyssa, find myself devising more and more reasons to spend time outside while the days are nice and long! Which is why putting together this rooftop makeover to create a cozy outdoor space was worth fighting the mid-day Houston heat.
I'm so excited to share this rooftop makeover design with you! Although these before photos were taken on a dreary day, the actual roof itself was pretty…less than stellar pre-makeover.
With such a great view of downtown Houston and the sheer size of the space, this roof had serious potential. My dreams of sipping a cocktail with friends watching the sun go down over downtown are about to come true!!..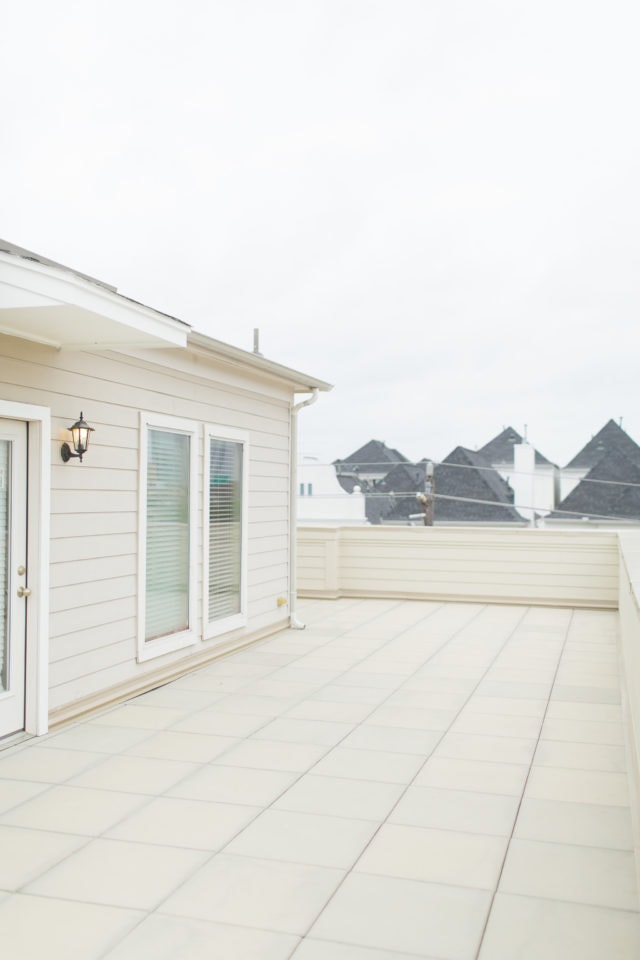 First things first, adding some greenery to this space was necessary to break up all that beige. Is it just me or does this amount of beige remind you of homes built in the early 2000's and school uniforms?
For a lush, garden vibe, we decided to cover the main wall of the side nook with faux boxwood. And just to be a little extra, a DIY pink neon sign was in order! Can't wait to share that one with you!!
A round table with chairs and a very-necessary umbrella for dining al fresco will fit perfectly into this nook…
The seating area would utilize the corner facing downtown and center around a cozy, L-shaped sectional perfect for gathering with friends. Or curling up with a book and a glass of wine in the fall!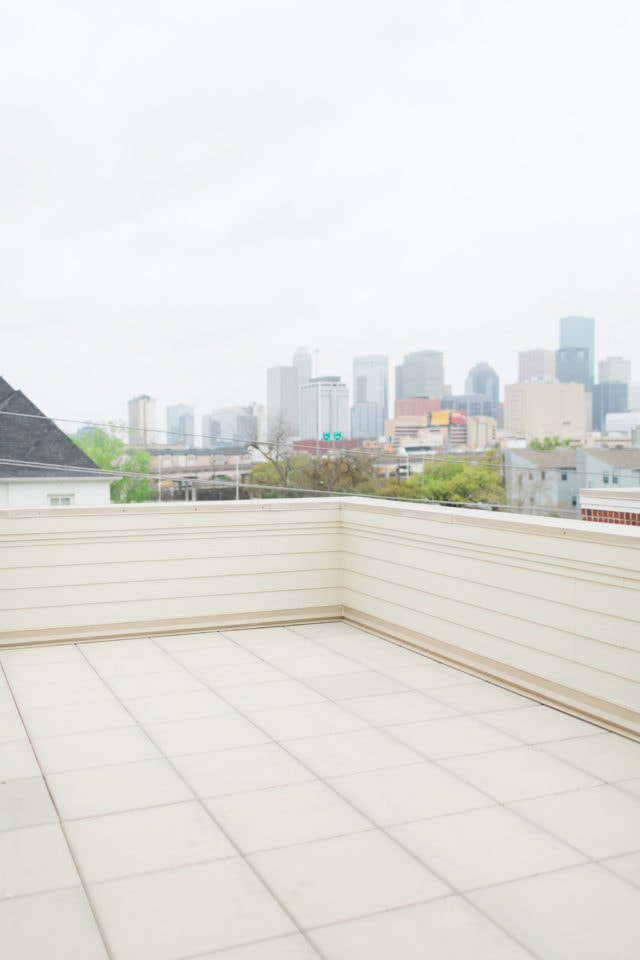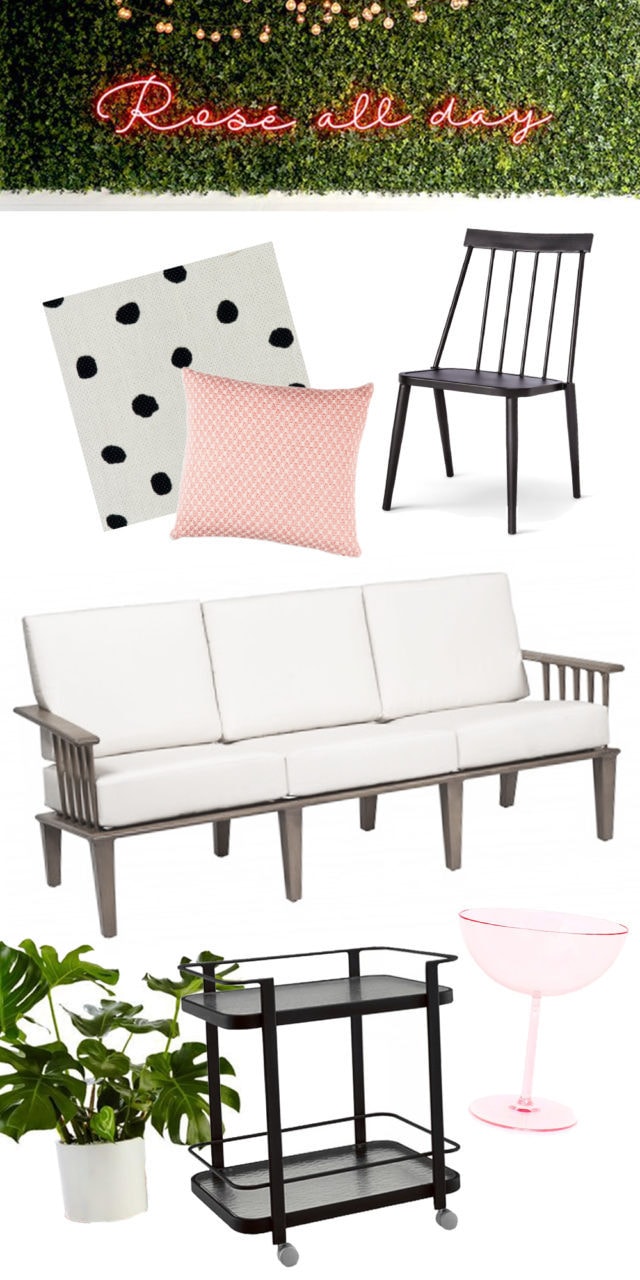 With the exception of the dining table chairs (and vintage dining table we're borrowing from Ashley!) and rug, all of the furniture you'll see in the reveal is custom from Woodard Furniture. Ashley picked their Van Dyke sectional using the right-hand loveseat, wedge center sectional unit, matching ottoman, and left-hand loveseat in a custom combination of white outdoor finish and the white droplet black outdoor fabric.
Just in case you hadn't gotten enough polka dots, she also snagged the CUTEST outdoor umbrella in the droplet black fabric to go with dining table next to the tea cart as well. We decided to keep the rest pretty minimal and only added a single end table made from a hampton table top and mainstreet end table base.
Be sure to check back next week for the rooftop reveal, and a huge thank you to Woodard Furniture for donating the pieces for this makeover! We can't wait to share the reveal with you guys!