Interviewing Gaby of
The Vault Files
for the S+C Style Diaries column was a no-brainer. I mean, if you can live on an island in the middle of nowhere (seriously, look
here
) and have
this
kind of fashion sense, then you're a hero in my book. Here are Gaby's favorites–
Style item you can't leave the house without?
Definitely sunglasses. I've been wearing my Ray-Bans for really long and they really are my go-to sunglasses. Last year I got those tortoise ones which I love, but for some reason I can't get my Ray-Bans off. I guess you could say that I'm a true Ray-Ban girl ;)
During the summer I live in denim cut-offs. I wish I could tell you that I wear lots of skirts and dresses, but the fact is that denim shorts are more my style, plus, they are so easy to wear! A typical summer outfit of mine would be a flowy tank, denim cut-offs, a leopard belt, and a pair of flats (it's all about comfort!).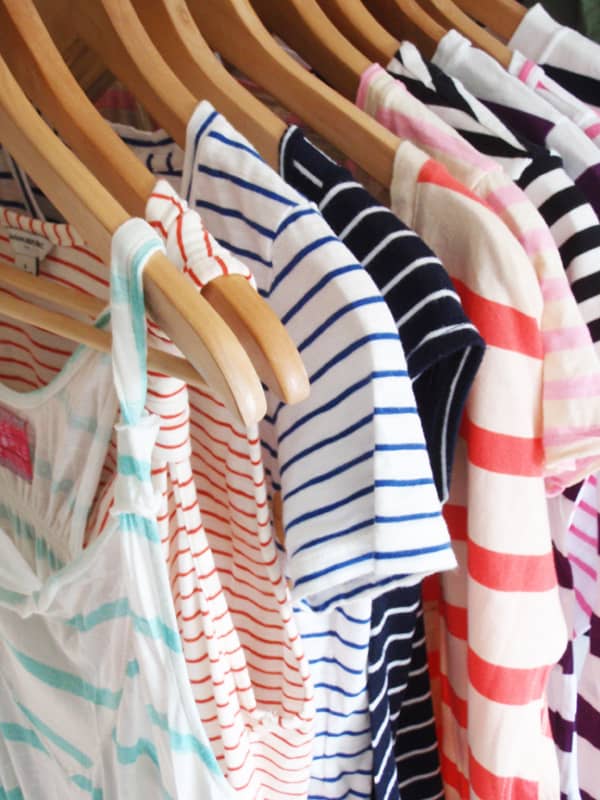 Have a favorite pattern?
I guess I really like stripes (hence the photo), and funny enough, I was wearing a striped tee when I snatched that picture ;) 
What current trend are you obsessing over?
Hmmm, so many! Maybe leather. I don't own a single leather piece (besides accessories and shoes) so I'm dying to get my hands on something, especially a leather jacket, which I think is a closet must-have and it's been on my shopping list for so long! Also, I'm lusting over a pair of shorts and leggings like these and these (one can dream right?). But for now I'm quite happy with this leather looking dress I got from my friend Anna. Can't wait to wear it!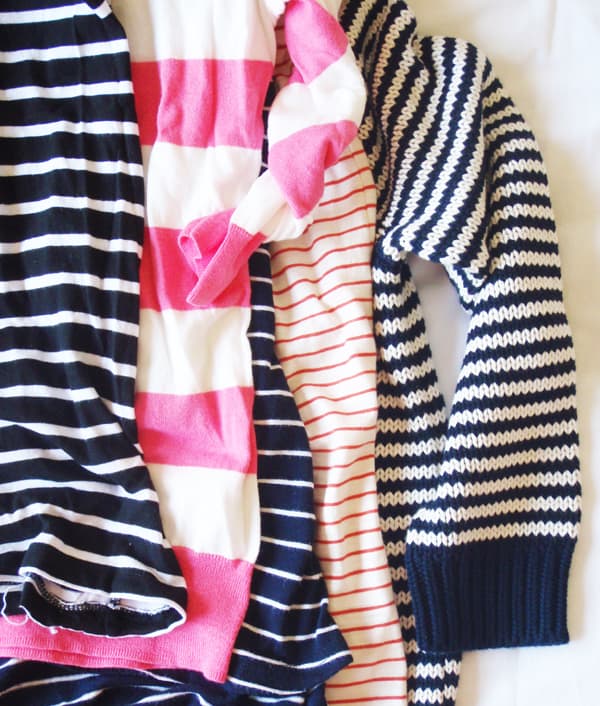 I'm in love with that mint green and gold watch, and stripes, and denim. Basically I'm just in love. Thanks,
Gaby
! xo –Find more
Style Diaries
,
here
.