Surprise! We're still rolling out that renovation content. It's basically the house makeover project that never stops, haha. This time we're sharing our kitchen makeover design plan, before photos, and ideas with you.
TECHNICALLY this project has already been finished for a few months now (if you watch on IG stories, you've already gotten a peek!), but I wanted to share the process with you regardless. It's not nearly as fun if there isn't some mystery to the reveal lead up, right?!
Before I get to our full kitchen makeover before and after later this week, I thought it would be fun to go into detail on the before status…
As you can tell, it was just kind of "bleh". Not anything terribly bad, but also nothing to write home about. Our main goal really was to give our small kitchen a kitchen cabinet makeover, upgrade the appliances to have value when we eventually sell the house, and brighten the space by replacing the countertops.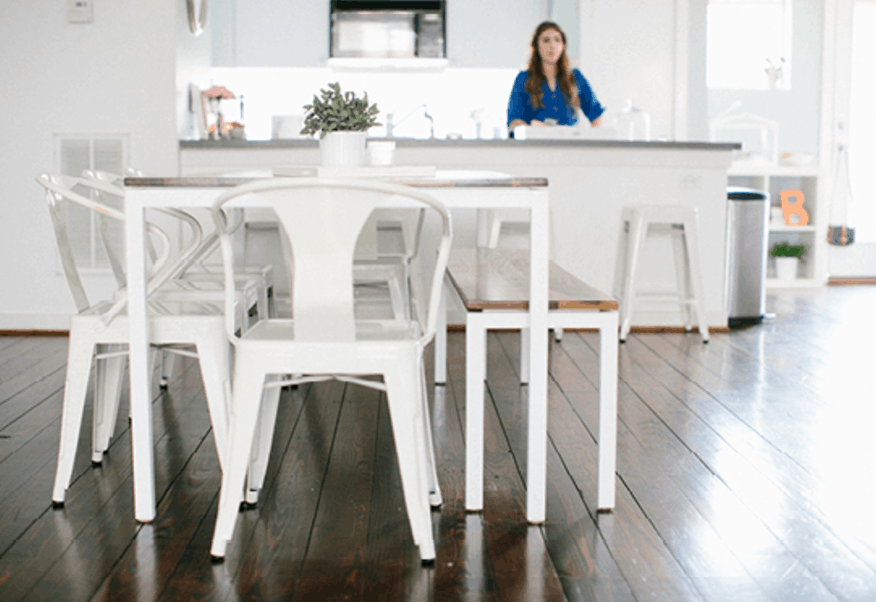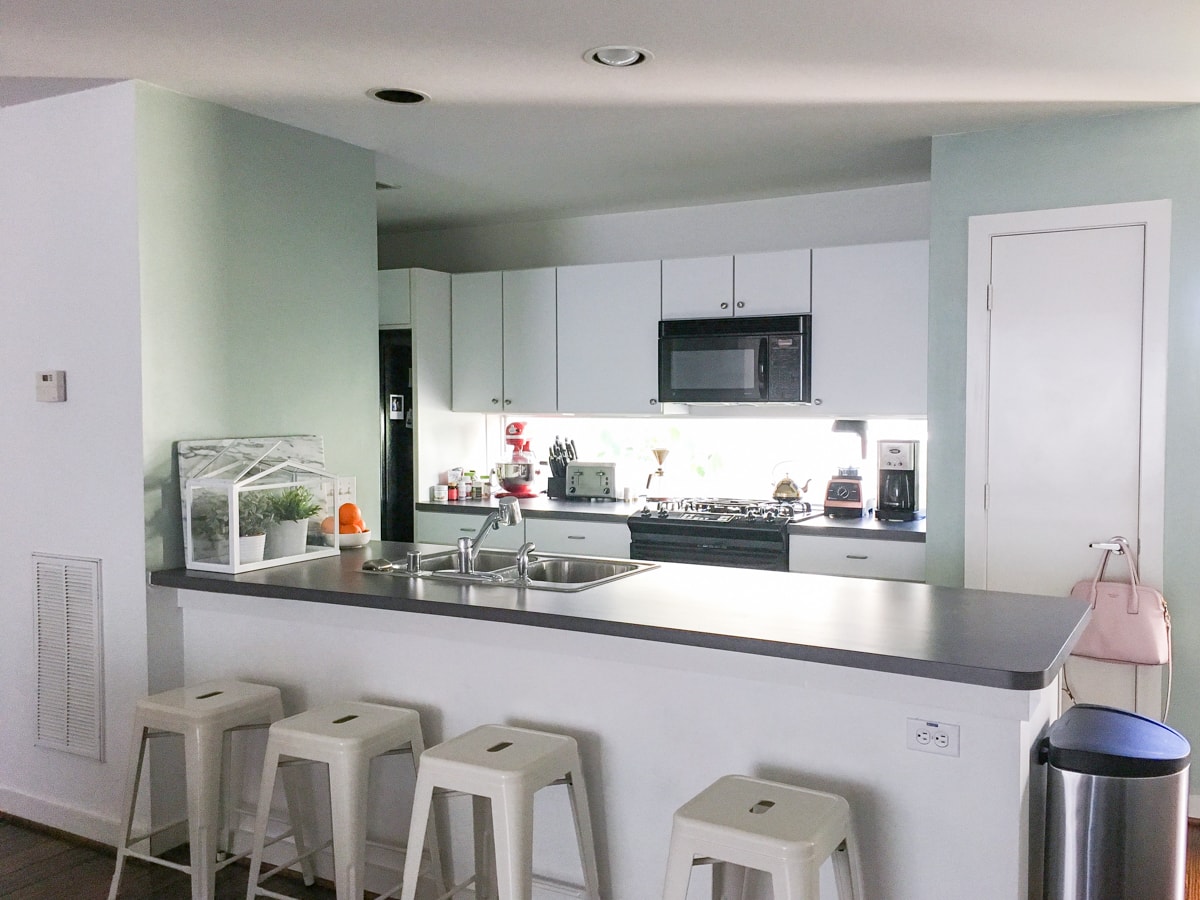 And for more of your cringe-worthy viewing pleasure, this was the state of our house about 8 days before baby girl arrived!! Nothing like creeping into the finish line at the last minute, right?!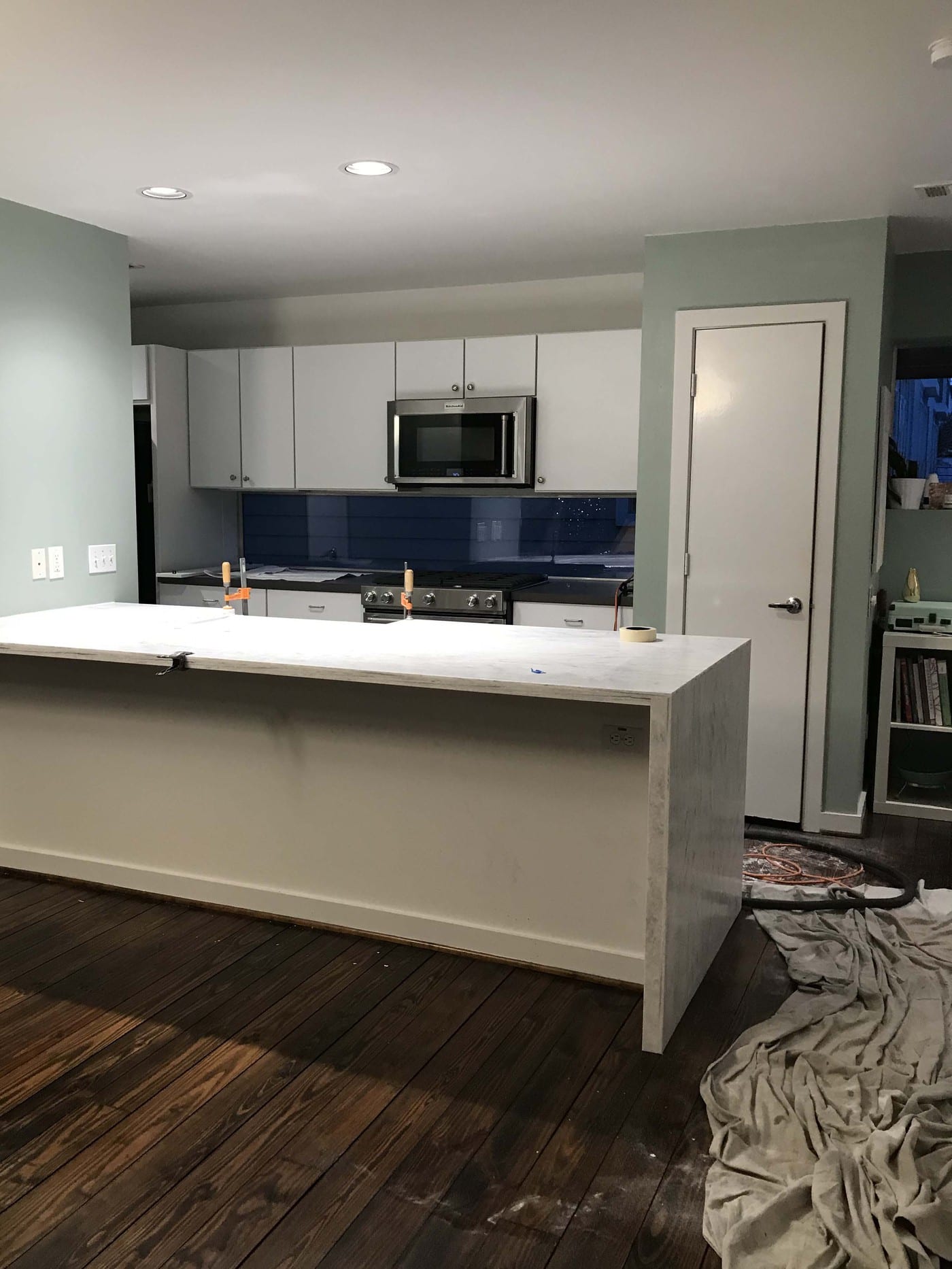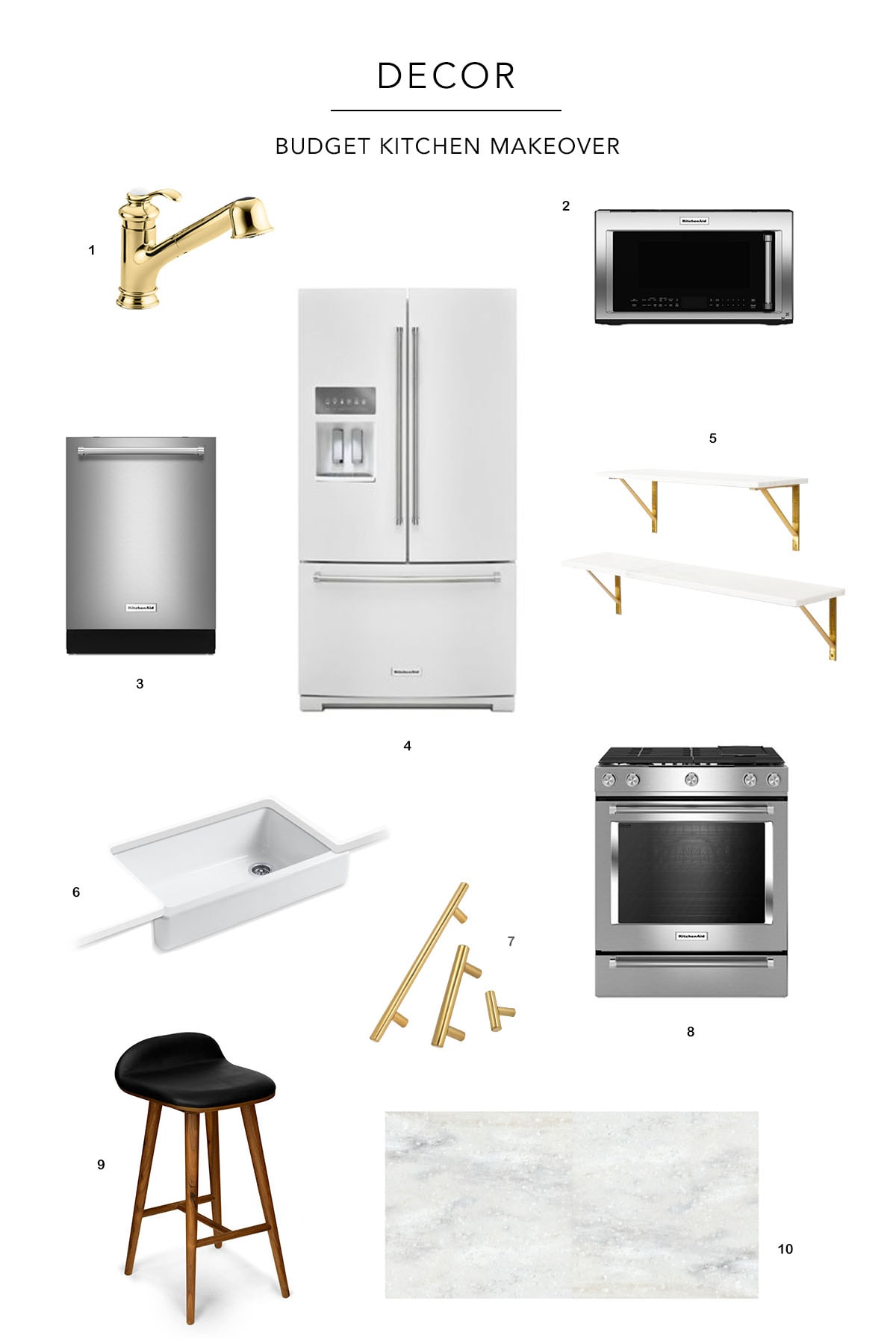 2. Stainless steel convection microwave
3. Dishwasher with bottle wash
4. French door freestanding refrigerator in white
5. White marble shelves with gold brackets
7. Gold cabinet and drawer pulls
9. Black leather and walnut barstool
10. Passo solid surface countertop in white