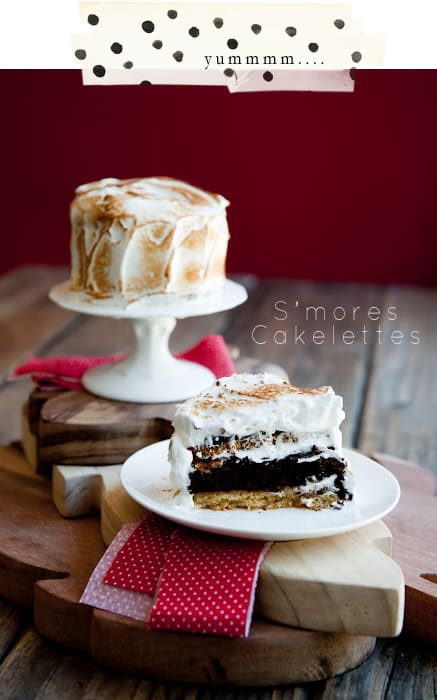 I may or may not have drooled on my keyboard when I found the recipe to these s'mores cakelettes. I mean, they are called cakelette's for crying out loud, even if they weren't drool worthy you'd still eat one just because the name is so cute. I haven't even told you that it's from the blog Dessert for Breakfast, isn't that the truth though? How could you resist? Graham crackers totally fall in the breakfast food group..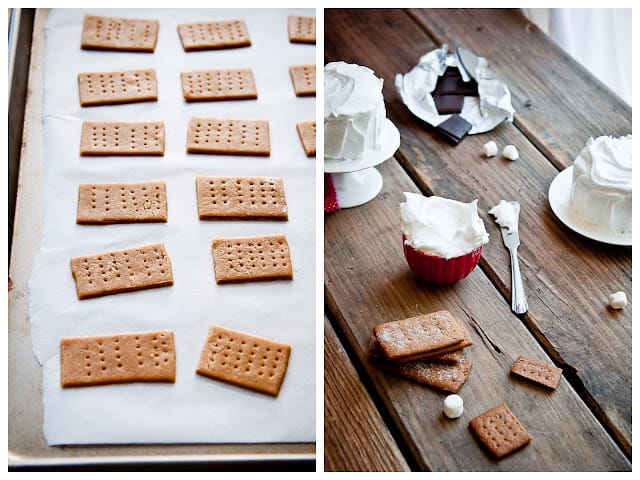 Individual Gimme S'more Cakelettes
makes eight 3-inch cakelettes

for graham crackers:
1/3 cup honey
2 Tbspn molasses
4 Tbspn whole milk
2 Tbspn vanilla
2 1/2 cups + 2 Tbspn AP flour
1 cup light brown sugar
1 tspn baking soda
3/4 tspn salt
7 Tbspn butter, cold

1. Whisk together the honey, molasses, milk, and vanilla until thoroughly combined. Set aside.
2. Place the flour, light brown sugar, baking soda, and salt in a food processor and pulse until combined.
3. Cut the butter into the food processor and pulse until the mixture resembles a coarse meal.
4. Add the pre-mixed liquid ingredients to the food processor and pulse just until a dough begins to form.
photos & recipe by Dessert for Breakfast / design by Sugar & Cloth