Gift wrap anyone?! When we think of gift wrap we usually think of something that is going to be thrown away so why spend the money on nice, pretty gift wrap. For us this isn't the case! We like to look at gift wrap as being just as important as the actual present. Presentation is key in this department. We love getting creative when it comes to wrapping. Adding a handmade bow, creative gift tag or a pom pom topper on your gift are a few easy ways you can impress anyone receiving a gift.
We decided to round up all our favorite gift wraps to help find that perfect wrapping paper a breeze for you!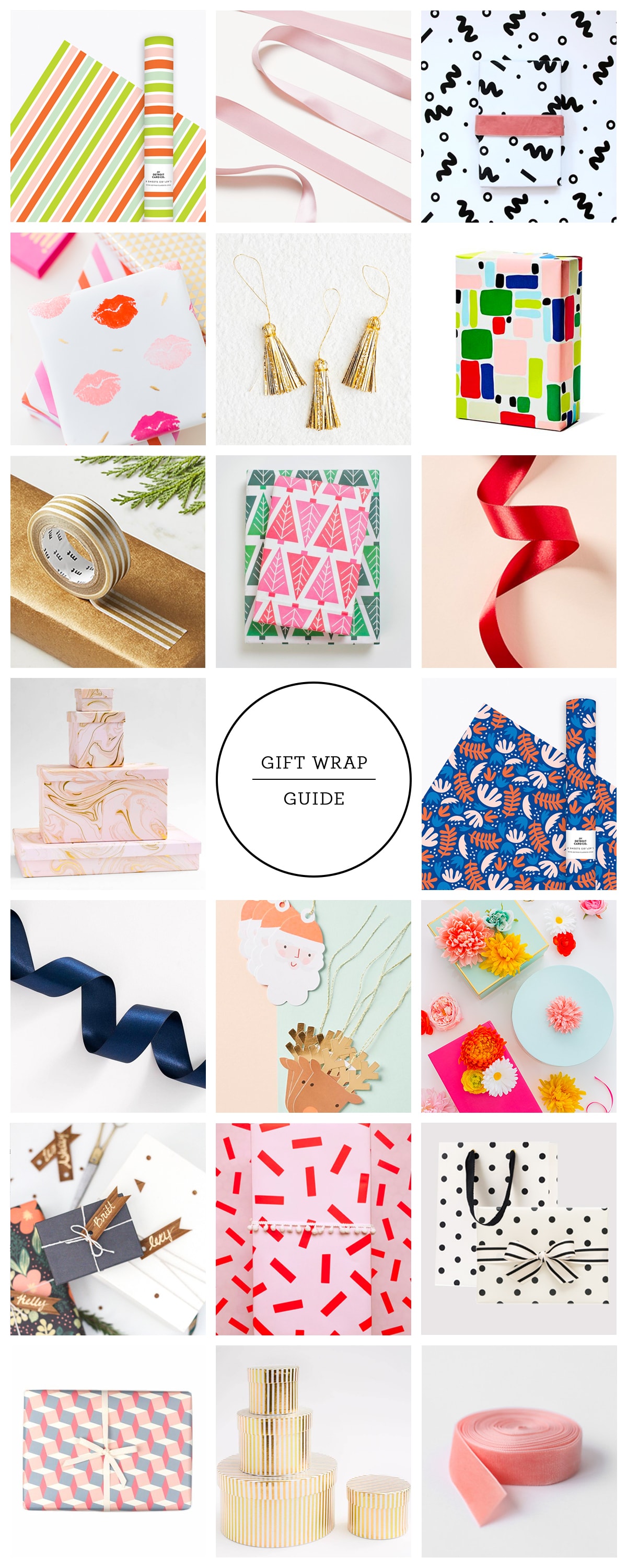 Don't forget to share your wrapping creations with us on Instagram using the hashtag #sugarandclothloves, we love seeing all of your creations!
Left to right, top to bottom: Christmas pastels striped wrapping paper // blush satin ribbon // black and white Memphis squiggle wrapping paper // Sugar & Cloth DIY lip print wrapping paper // gold tassel gift toppers // color blocks gift wrap // gold stripe tape // pink and green x-mas tree gift wrap // classic red satin ribbon // (the cutest!) blush and gold marbled gift boxes // blue red and pink leafy print wrapping paper // midnight blue satin ribbon // Santa and reindeer gift tags from Anthro // Sugar & Cloth DIY faux flower gift topper stickers // Sugar & Cloth DIY wood veneer gift tags // pink with red sprinkles wrapping paper // polka dot gift bag and polka dot wrapping paper // geometric pattern gift wrap // gold and white pinstriped round gift boxes // peach velvet ribbon