Tips for eye makeup that pops — A little known fact about me: I can't wink. Or at least not, I can't if I'm trying to look even remotely cute… or sane.
I like to think that I'm somewhat coordinated with most things. However, winking would definitely not be on the list! But hey! That's why we color on macarons around here!
Regardless, a little lackluster winking technique won't keep me from celebrating Clinique's new online resource, The Wink.
And on Wink, we're collaborating with some of our favorite bloggers to create content and share tips, tricks and daily inspiration.
We've paired up with Kelly from Studio DIY who created a little winking party inspiration based off of some of our favorite things here on Sugar & Cloth.
In return, we're gearing you up for the perfect party makeup with these 3 tips for eye makeup that pops!…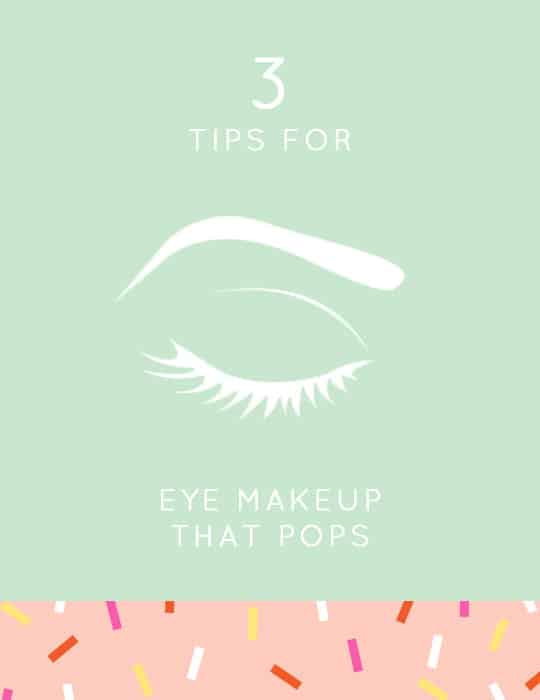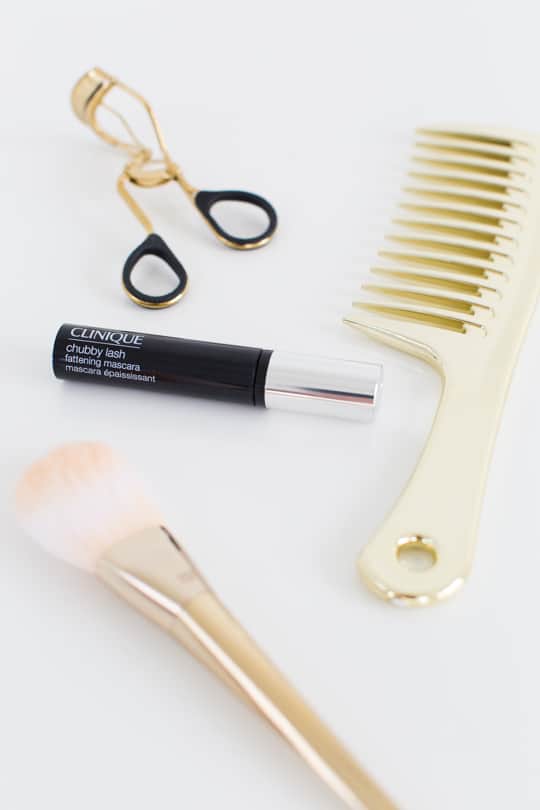 Of course, we want to make sure we're leaving you in good hands, so we brought in one of our favorite pro's, Bethany, to share her top tricks!
"There are quite few different tricks that you can tweak in your daily makeup routine to really make your eyes pop. But these are my top three tips that you can use for any look, day or night, or in this case, a wink! – Bethany
Tips on Eye Makeup The Pops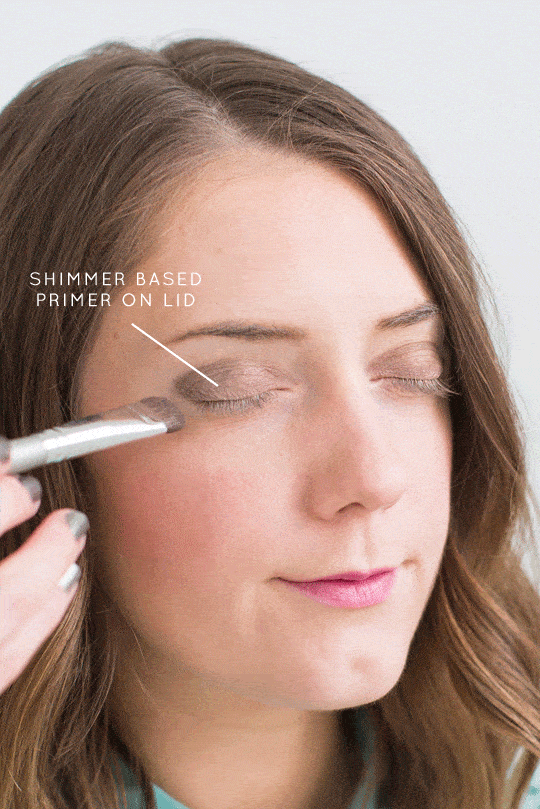 Tip 1: It All Starts with Priming
Starting with your eyeshadow base, apply a shimmer primer on your lids and inner corners.
Use matte or neutral primer on the rest of the eye area.
This priming helps contour/highlight the eye and brighten the look as a whole.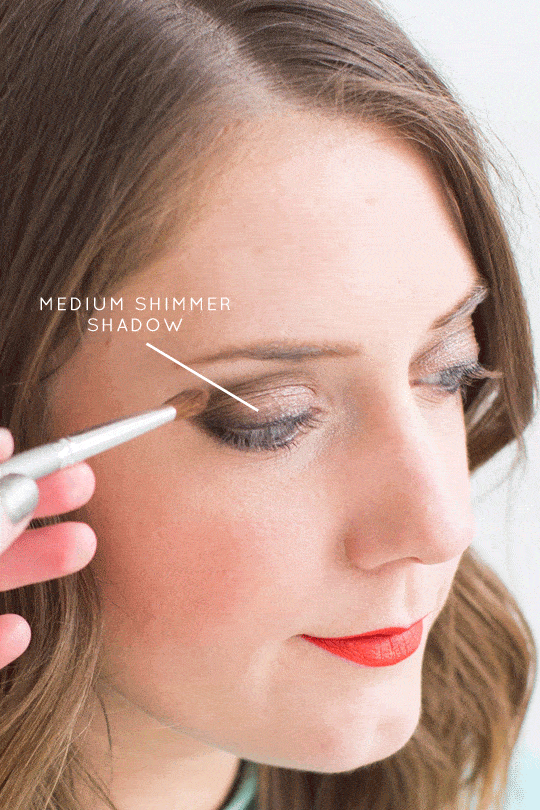 Tip 2: The Basic Eye Shadow Technique
For your eye shadow, stick with the pale shades on the lids and darker ones on the crease. Then, Blending into lighter ones on the lower brow bone.
For a more dramatic approach, choose a light reflecting shadow for the lid, inner corners and upper brow bone. Select a matte shadow for the crease, lower brow bone and outer corners.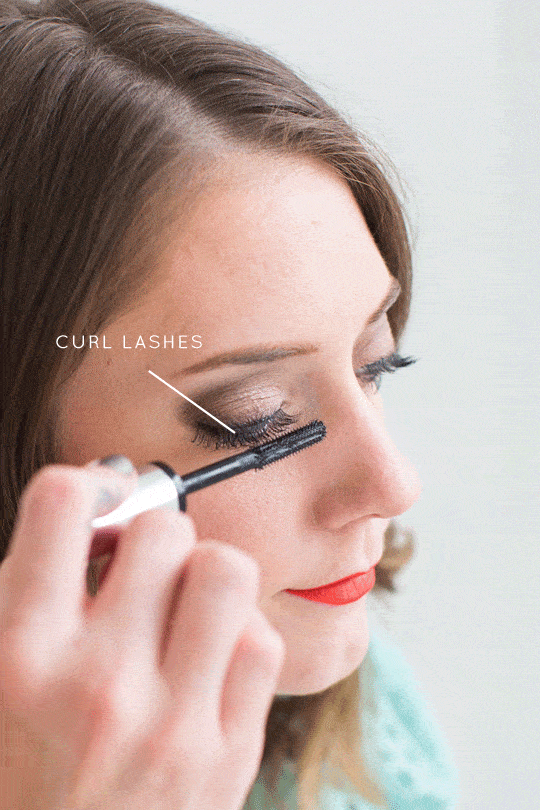 Tip 3: Voluminous Lashes
Put the finishing touch on your lashes with a coat of Chubby Mascara, adding a few extra coats on the outer corners for added pop!
The ball tip on the wand is great for those tiny hard to reach lashes. You'll especially need it on the lower lid and inner corners.
For even more drama, apply false lashes and lightly coat with the Chubby Mascara.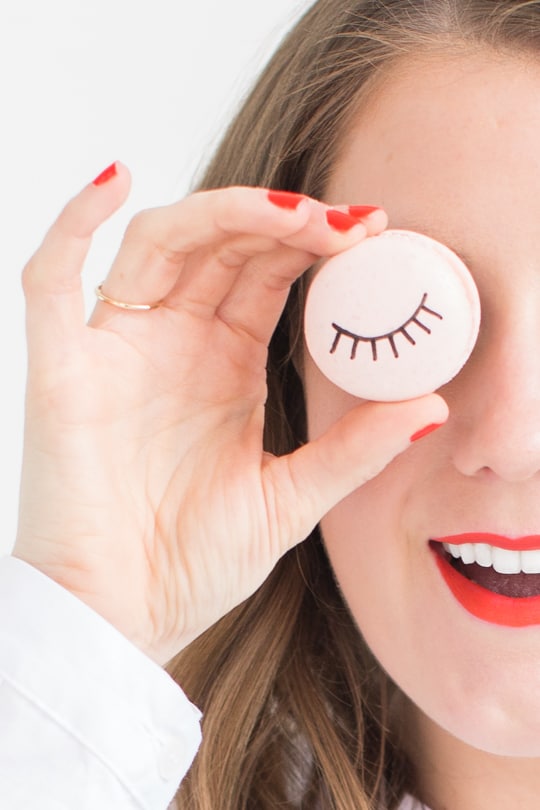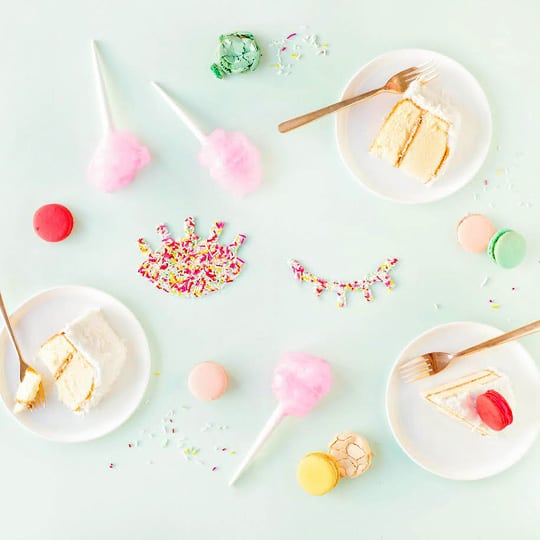 And of course, we can't leave out Kelly's party inspiration! I mean, macaron cake pretty much has my name all over it, does it not?!
Be sure to let us know your favorite eye makeup tricks you've learned along the way, too, and check out the rest of The Wink inspirations here! ;)
This post is made possible by Clinique. Thank you for supporting the brands we love that keep bigger and better DIY's and even sweeter sweets coming straight to your inbox!