all photos by Mary Costa Photography
… everything is colorful. It's like the golden rule that everyone just knows to live by, and I love it! There's just something kind of addictive about Palm Springs (especially if you love photo ops), and you know we had to take advantage of that while we stayed at The Saguaro for the tail end of the week.

MY LATEST VIDEOS
It totally takes the cake for the most colorful place (besides Disney World) that I've ever stayed… then again it practically was Disney World for adults, so there's that. The only thing they don't tell you when you stay there is that you might want to clear your phone for a bigger photo capacity because you'll need it for pretty much every corner you turn. 
Ironically it just so happened that we were there during one of the few times out of the entire year that it ever storms in Palms Springs. You'd think this would get us down, but it actually only allowed my awkward comment moments to shine in all of their glory around lots of close knit chatting. Okay, okay I don't always have the most awkward thing to bring to the conversation (also known as the dining table), but every now and then I get to take the cake!
Some of my favorite places we dined were Workshop, winner of best decor, and Jake's for a piece of cake that's literally impossible to regret.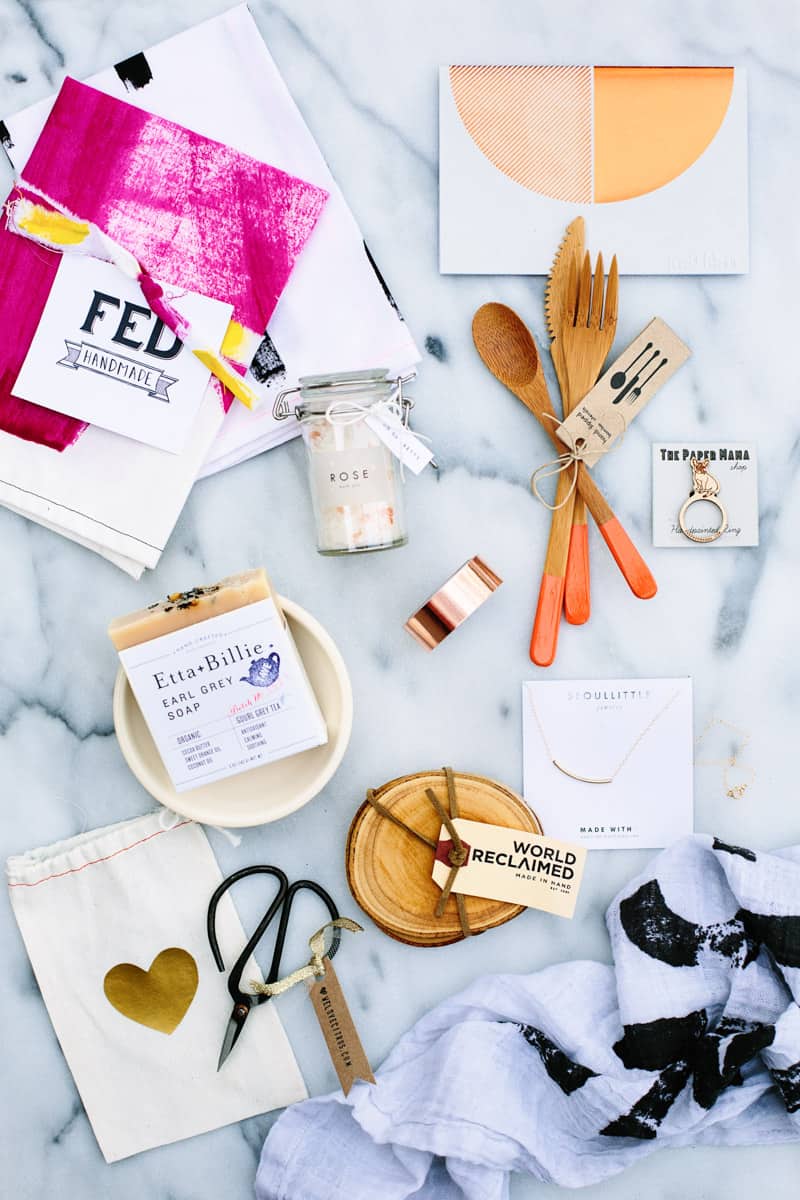 One of the best parts of the entire Meet Make Do experience: the swag! Seriously, I was having a heyday with these bad boys! It was like letting a wild animal go through the refrigerator (and I didn't hate it). You can grab some swag of your very own, they all came from here:
The Fabric Store LA (fabric) // Coveted Things (scarf) // Etta & Billie (soap) // Fat Eye Design (hand-painted napkins) // Landis Carey (custom pottery and ceramics) // Lovely Pigeon (foil tape and foil notebook) // Michelle Dwight Designs (heart tote bag) //  Mr. & Mrs. P (dipped wooden flatware) // Oh So Pretty (rose bath salts) // Seoul Little (gold necklace)  We Love Citrus (black scissors) // World Reclaimed (wood coasters) // Bing (event sponsor)
Did I mention when might've lived all Frank Sinatra style at the Dry Falls Las Palmas for the beginning of our stay? It was what mid-century dreams are made of! This is also where all of our DIY magic happened (which you saw here and here).
It was a surreal experience getting to meet up with so many talented and lovely ladies in such a beautiful place. 
Again, a big thanks to Bing for sponsoring Meet Make Do and to Kelly, Brittni, and Chelsea for putting everything together. You can see more details of our adventure and all of the other attendees with #meetmakebing!
Tomorrow we'll be back onto out regularly scheduled programming! Have you all started any prep for switching the house over for Spring colors? It's in full swing over here!
This post may contain affiliate links which won't change your price but will share some commission using Shopstyle, Reward Style, and/or Amazon Associates.