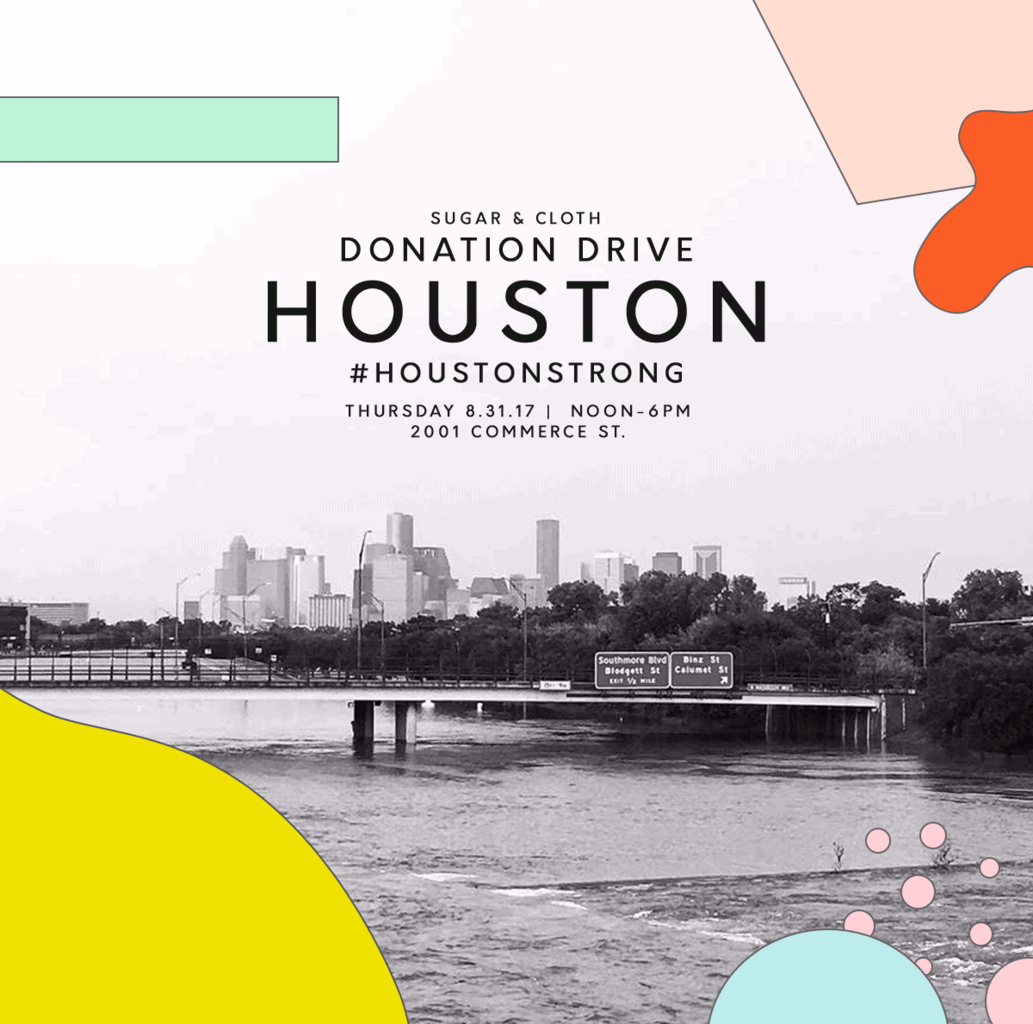 Thank you, thank you for the massive outpouring of love for those here in Texas that have been affected by the storm. We've been overwhelmed by your generosity!
We've received hundreds and hundreds of messages from those of you wanting to sponsor and of families in need, so thank you for your patience as we work through this process of connecting sponsors to victims of the storm to fulfill their immediate needs.
We're now working one-on-one with over 800 sponsors to fill the homes of over 200 families in need, can you believe it?! To make sure we're focusing on those families to the best of our abilities, we're no longer accepting applications to sponsor or of families in need.
To those that have sponsored, we thank you again a million times over!
xo Ashley, the Sugar & Cloth Team, & Amazing Volunteers