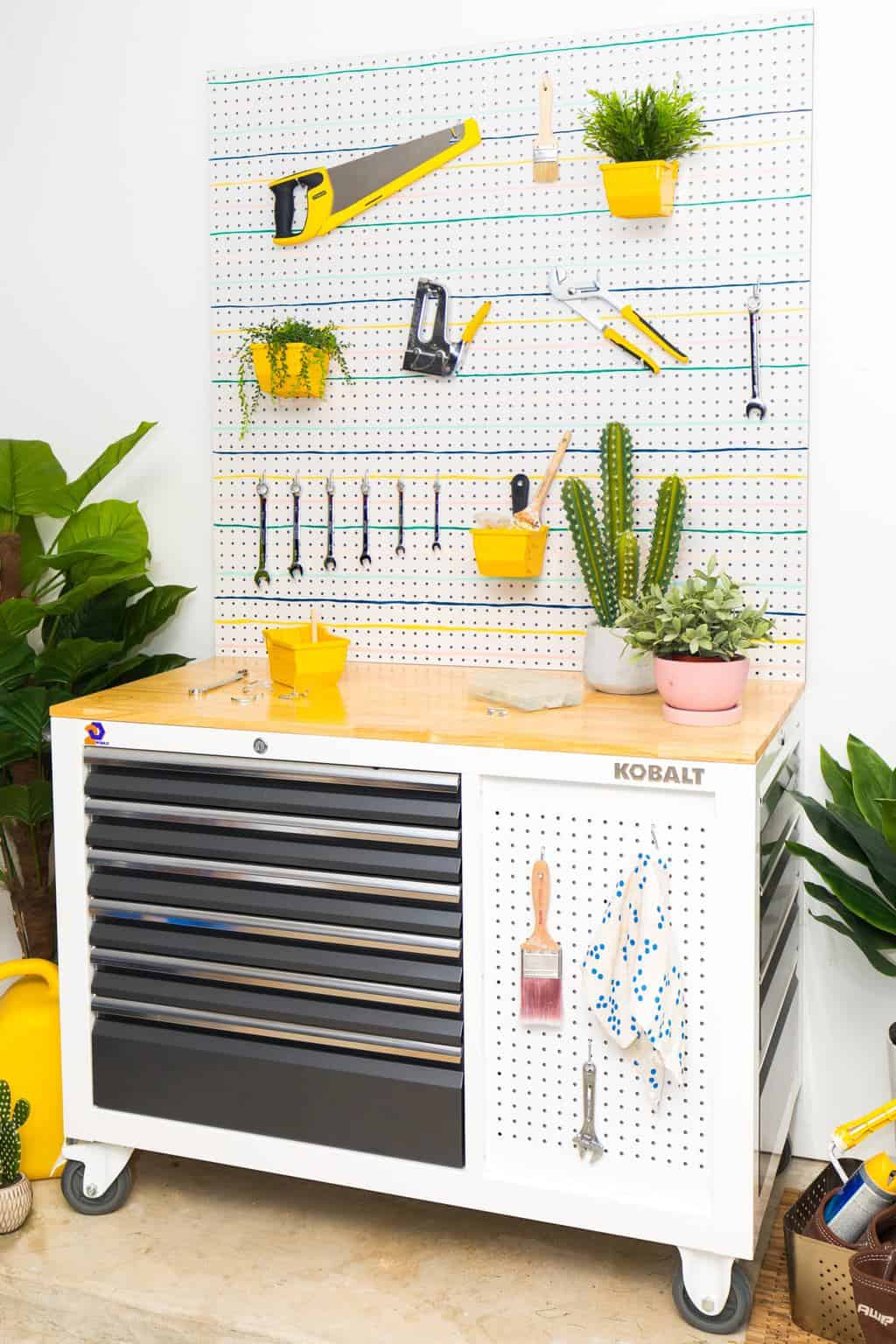 In case you didn't know, the she-shed trend is alive and well, my friends! And this is basically like my urban version of one without actually having a backyard (yet) or a real shed. Instead, I present to you my she-storage!
Admittedly the name is still a working title, but you follow right? Basically, it's a super fun tool organization idea that doubles as a workbench.
So it began, my love affair with this tool cabinet from Lowe's.