Planning a birthday bash for yourself or a loved one?? Get inspired by these awesome adult birthday party ideas.
Birthdays are a special occasion and should be celebrated in style, regardless of your age. And planning the perfect birthday party can feel like an overwhelming task, especially when you're looking to make it unique and unforgettable.
That is why we gathered 36 amazing adult birthday party ideas. So check out fun ways to host a party at home with an intimate gathering of close friends. Or host a wild extravaganza at a party venue with all your favorites.
Birthday Party Ideas for Drink Lovers
1 — Wine Pairing Party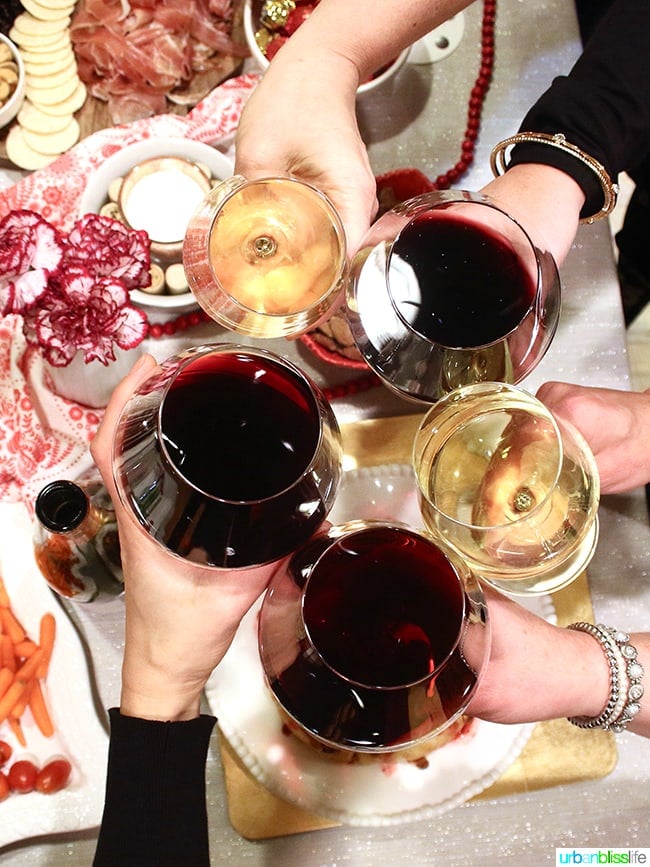 For all of you wine aficionados out there, why not host a memorable wine-tasting birthday celebration?
Gather several bottles from the same region to sample and compare tasting notes. You could even spruce it up by having a blind-tasting and guessing the wines.
This is also the perfect time to explore new flavors based on an array of cheeses, meats, and other food items. Don't forget to add this unique floral frozen wine chiller as your centerpiece.
2 — Bourbon Tasting Party
For whiskey enthusiasts, bourbon tasting party is a must. Invite friends over to savor your favorite bourbons or explore new ones!
Sample a wide selection of whiskeys from various distillers by serving the classic Old Fashioned to out-of-the-box flavors. Don't forget glasses of water as palate cleansers throughout your tasting night.
3 — Cocktail Party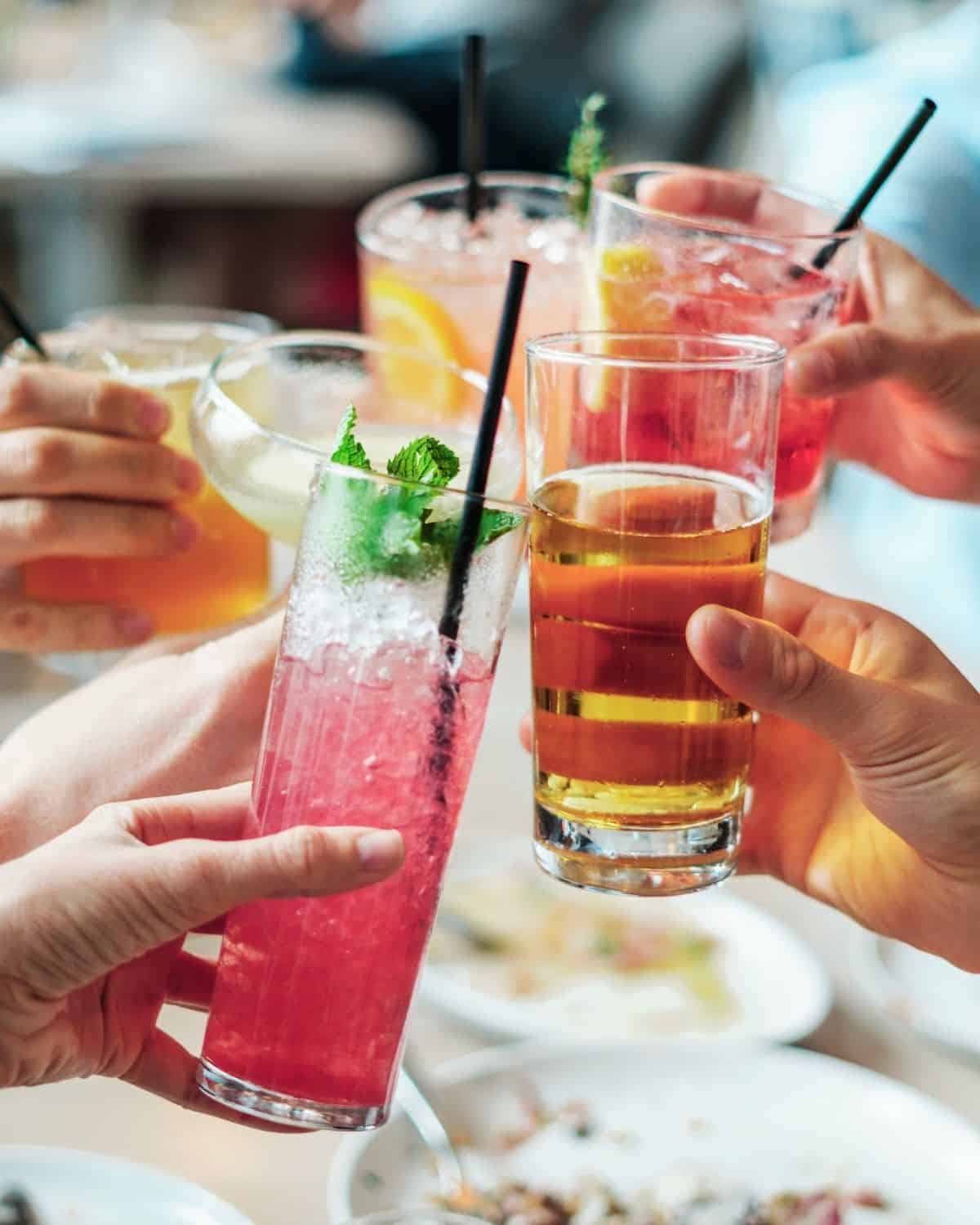 If you're a fan of exquisite cocktails, why not take your drinking game up a notch and craft them yourself? Invite some friends to join you for the ultimate mixology birthday bash.
Then, create a signature cocktail menu with instructions. You can provide all the ingredients and let your guests do the all mixing.
4 — Beer Pairing Party
Bring out your inner beer connoisseur, and host a beer pairing party. Gather several styles of beers that your city or town has to offer and discover new flavors.
5 — Wine and Cheese Party
Delight in the timeless pairing of wine and cheese, inviting your closest friends to discover different flavor combinations.
6 — Tea Party
For your big day, why not throw a wonderfully whimsical tea party? You can offer a variety of teas, as well as scrumptious scones and pastries, delightful finger sandwiches, and divine desserts.
And if you want a cocktail to go with the theme, whip up some magical color changing butterfly pea flower tea!
Foodie Adult Birthday Party Ideas
7 — Brunch Party
Brunch parties are always a great way to start off your special day. And this guide gives you an epic brunch menu with various appetizer, entree and dessert recipes.
Set up a build-your-own omelet station. Then, offer delicious add-ins like bell peppers, olives, mushrooms, mushrooms, sundried tomatoes, and feta cheese. Or you can go the sugary way with sweet breakfast items.
8 — Fancy Dinner
Celebrate your special day in classic style with a formal birthday dinner. This guide provides tips on how to pull off a fancy birthday dinner. You can go for a themed menu like an Italian feast, Asian-inspired dinner. Or keep it classic with a pork loin roast.
9 — BBQ Party
10 — Seafood Party
Elevate your celebration to a whole new level by hosting an unforgettable seafood feast. Offer guests a variety of seafood, such as clams, mussels, lobster tails, and scallops. And don't forget the seafood salads.
11 — Dessert Swap Party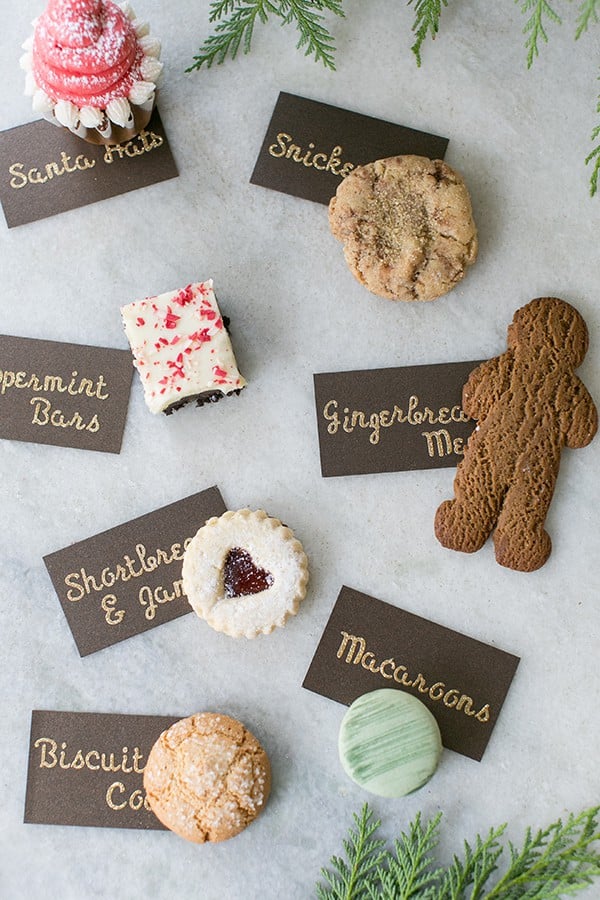 We love this dessert swap party idea. Ask your guests to bring their favorite desserts and spend the night savoring each other's sweet treats. It will be a great way to sample different desserts, explore new flavors, and have some fun with friends.
Creative Adult Birthday Party Ideas
12 — Painting Party
View this post on Instagram
Let everyone's artistic side shine by hosting a painting party. Plus, creating art is therapeutic and a great form of self expression.
13 — Jewelry Making Party
If you and your friends love to accessorize, why not put together a jewelry-making party? Beads are easy to work with. So different beads and charms available and off the option to make necklaces, bracelets, or even earrings.
14 — Crafts Day Party
There are so many projects that you and your guest can partake in during a craft day party. You could knit, crochet or make pottery.
And it doesn't have to be individual craft projects, all your guests could collaborate on something special as a group.
15 — The 90s Themed Birthday Party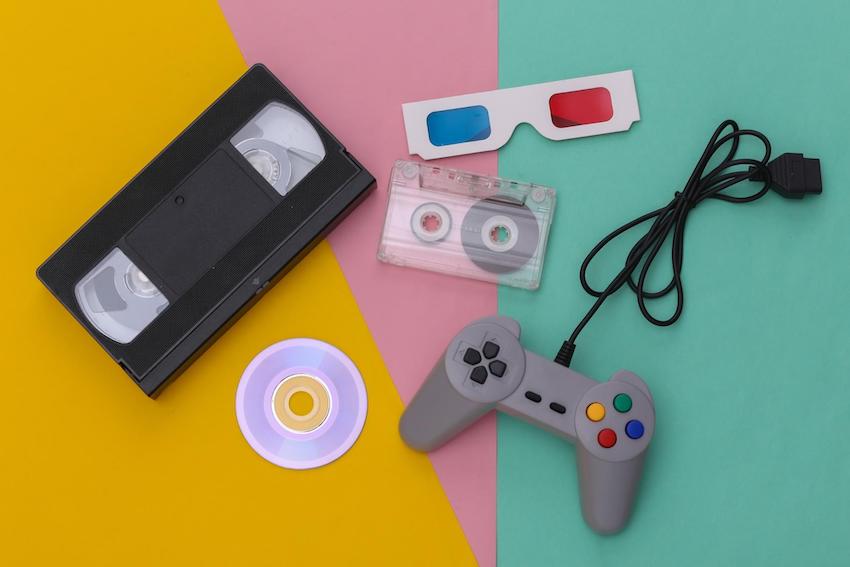 Ready for a blast from the past? You could have a 1990s-themed party.
Play all the classic songs from the 90's. Showcase "vintage" fashion from iconic movies and TV shows of that decade. You can even get creative with activities like playing some good old-school video games.
16 — Costume Party
Who doesn't like dressing up? A costume party is a perfect way to get your friends together for a wild and wacky evening. Set the theme and watch as everyone comes up with the craziest ideas to put together a costume.
You can even organize games and activities that require your guests to act out their costumes. Make sure to capture these moments with a camera to make the most of your night and always have it remembered.
17 — Movie Themed Party
Birthday party and movie night? Yes, please! Pick a theme and have everyone come dressed up as their favorite characters. Then, choose the perfect flick that matches the theme, get those snacks ready, and settle in for a movie night like no other.
You can even make it interactive by hosting a game night with questions from the movie. It's the perfect way to celebrate your special day and make it extra memorable for both you and your guests.
More Adult Birthday Party Ideas
18 — Game Night
Game night is always a hit no matter what the occasion, and charades and Pictionary are fun party game ideas.
19 — Movie Night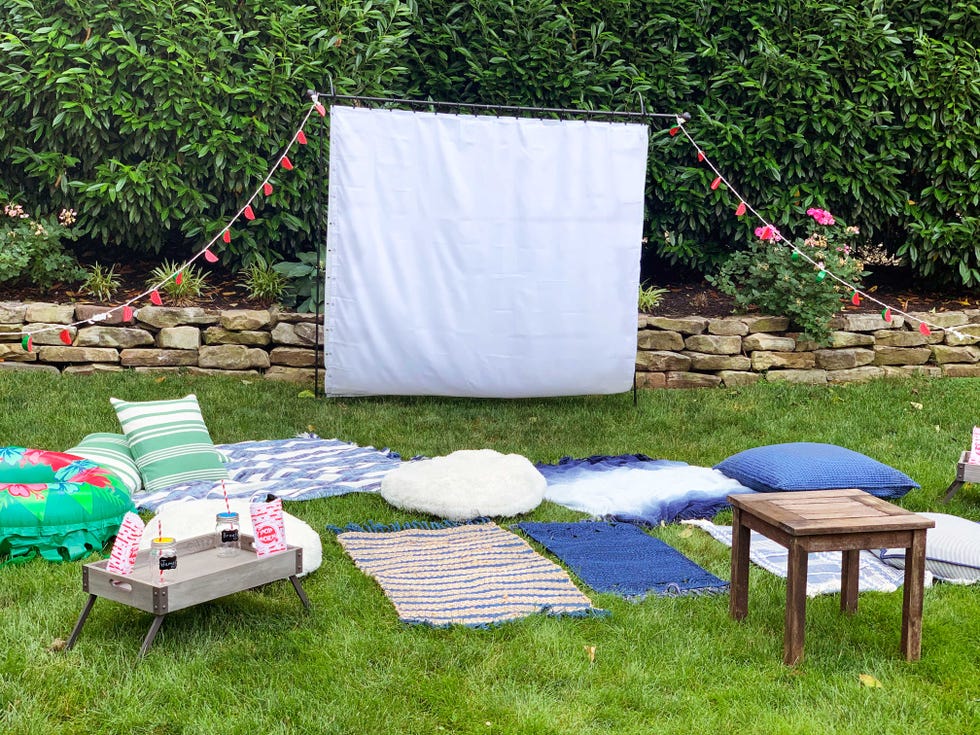 Relive those cherished sleepovers and movie nights from your childhood with an adult-friendly version! Gather a selection of plush blankets, cushy pillows, and delicious snacks for the perfect cozy night in.
Choose movies that bring back fond memories while capturing the nostalgia of your relationships with friends. Add fairy lights for a magical touch, and don't forget to be creative with the snacks. Whether you choose popcorn or gourmet sushi platters, it will make it an unforgettable night.
20 — Karaoke Night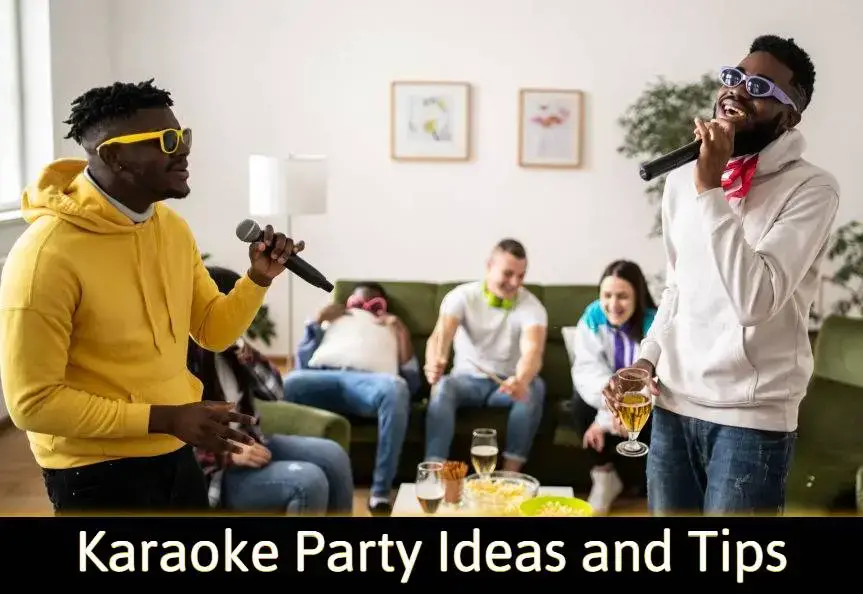 Love to sing! Host a karaoke night and get ready to belt out some classic hits! Get creative with the decorations, props, and of course, costumes.
Karaoke machines are widely available on the market, so get your hands on one to kick-start the night. Whether it's pop, rock, or rap music, karaoke night is always a blast for you and all your guests.
Make sure to be prepared with plenty of songs and genres to keep everyone entertained.
21 — Dance Party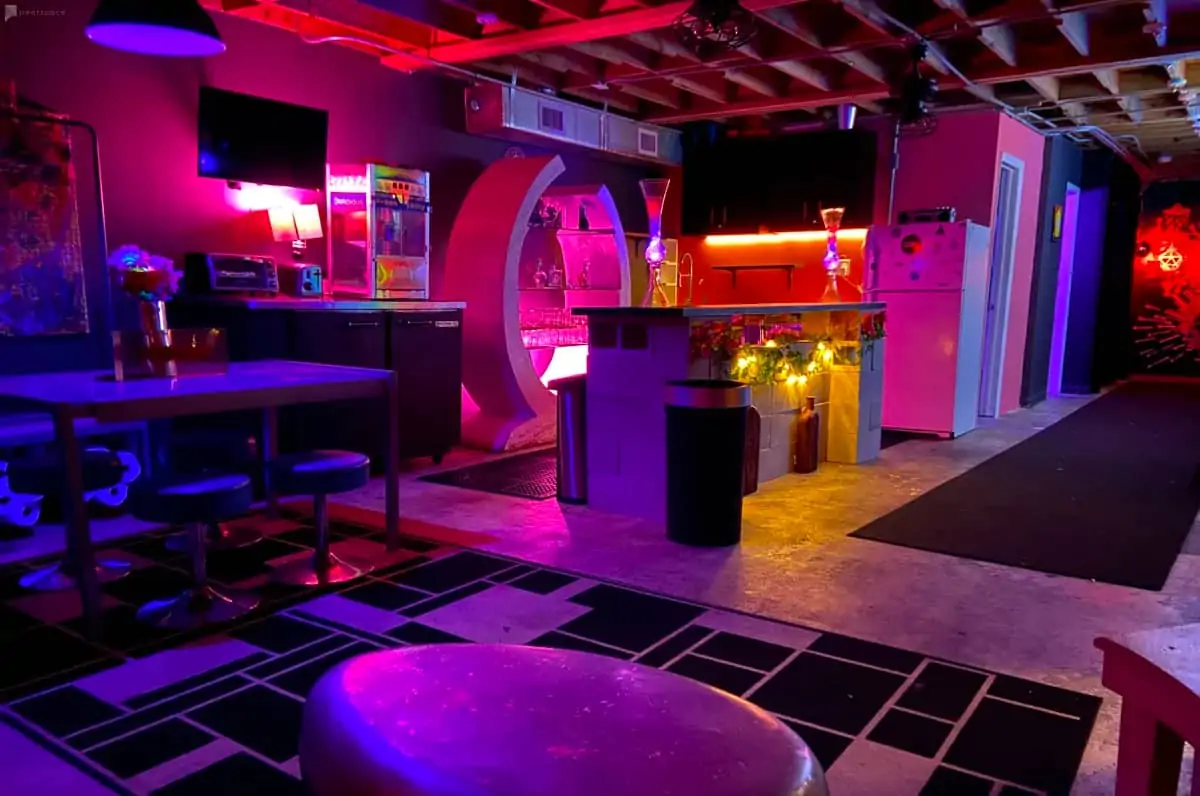 What better way to get those feet moving than a dance party? Gather your best friends and unleash your inner dancer. Choose some groovy tunes and get ready to shake a tail feather.
Consider adding some special touches like disco lights or setting up a dance floor. You can even incorporate a musical flair and have everyone learn some popular dance moves.
22 — Slumber Party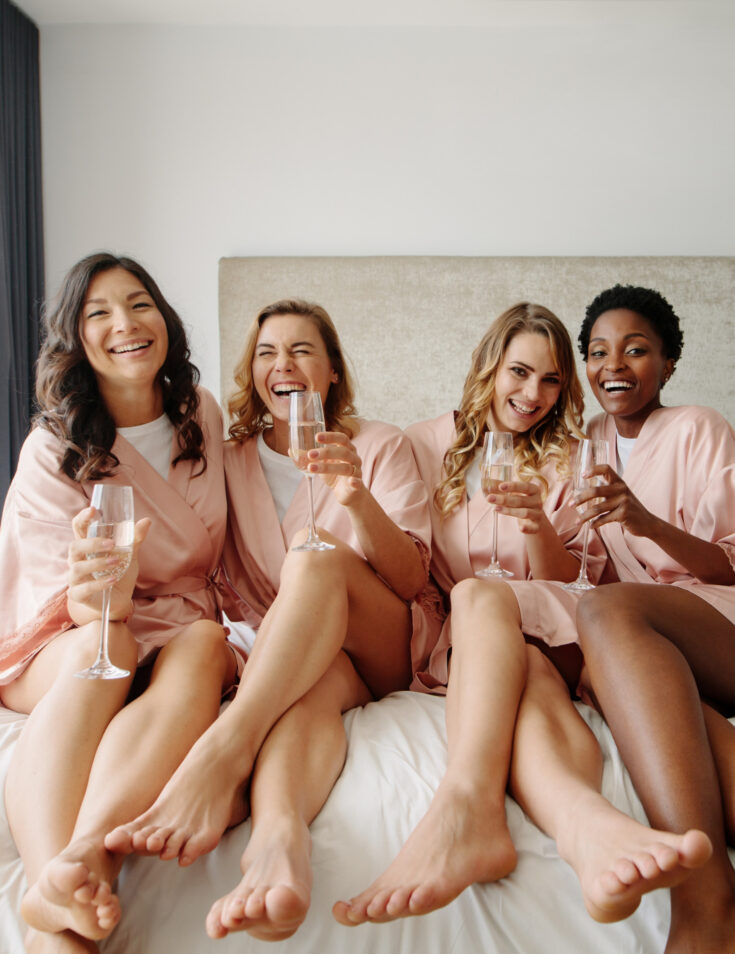 Bring back the classic slumber party to celebrate your birthday. Take a stroll down memory lane with this activity, and bond over nostalgic memories from your childhood!
Not only will you have an entertaining evening full of laughter, but there are sure to be delicious snacks included too. This is the perfect opportunity for friends to get together for some wholesome fun.
Prepare some tasty treats and invite your closest friends over for a night of adventure and creative activities. Get ready to make some unforgettable memories and have the best birthday ever.
23 — Glamping Party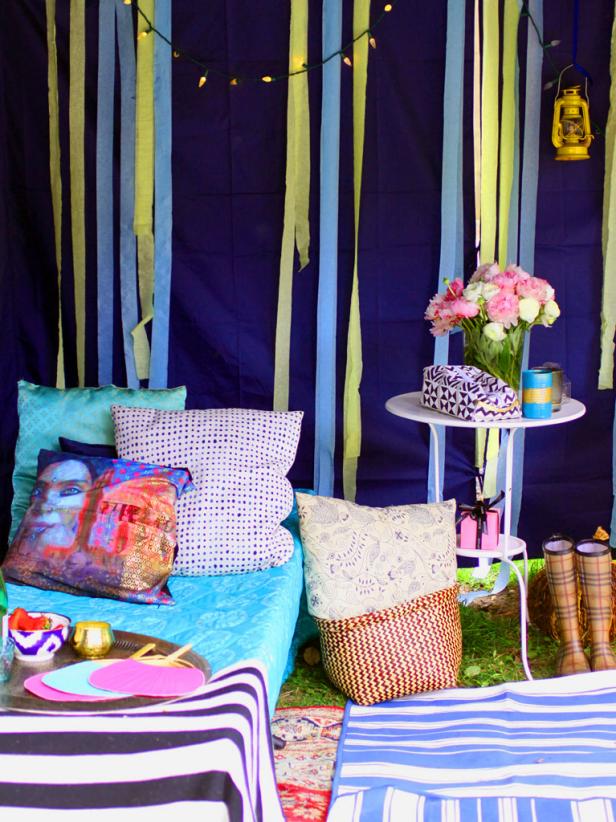 All you need for a glamping dinner party is a large backyard or open field to get started.
Set up tents, string lights, and other decorations to make your glamping spot feel more like a home. You can even roast marshmallows over the fire for a truly one-of-a-kind experience.
24 — Spa Party
If you want to relax, then a spa party is the ultimate form of self-care. Make DIY sugar scrubs and other bath products to use during the event and to take home.
Outdoor Birthday Party Ideas for Adults
25 — Pool Party
Beat the heat with a pool party. No matter how old you are, everyone loves a good pool day of lounging and relaxing. Decorate your space with some cool pool floats. This may also be the perfect excuse to install an outdoor shower.
26 — Backyard Adult Field Day Party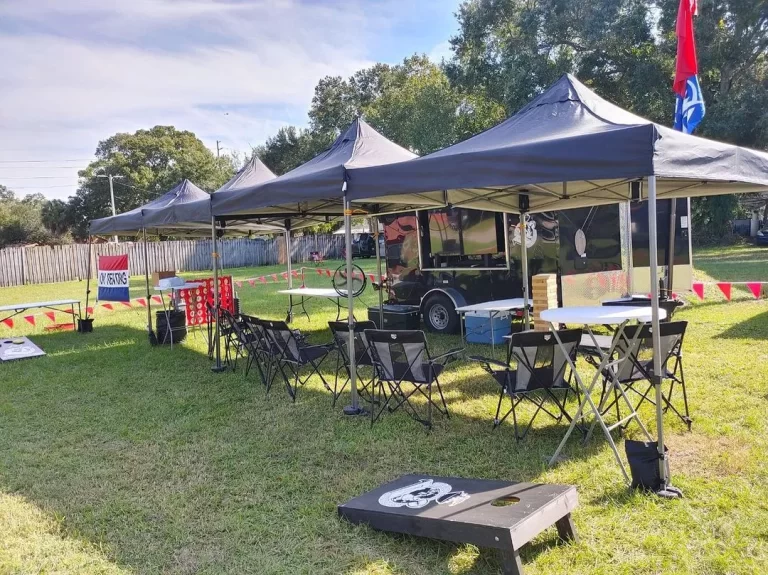 Take it back to your childhood with a fun field day party. Set up a bunch of outdoor activities and yard games for your guests and challenge them to compete against each other.
From three-legged races to tug of war, you'll have plenty of fun and laughs throughout the day.
27 — Beach Day
What's better than spending your birthday at the beach? Gather all your friends and family for an afternoon of sand and sun. Enjoy the relaxing atmosphere by taking a leisurely stroll on the sand or snorkeling in the waves.
Pack some snacks and drinks to keep everyone fuelled throughout the day. And don't forget to take lots of photos for unforgettable memories.
28 — Park Picnic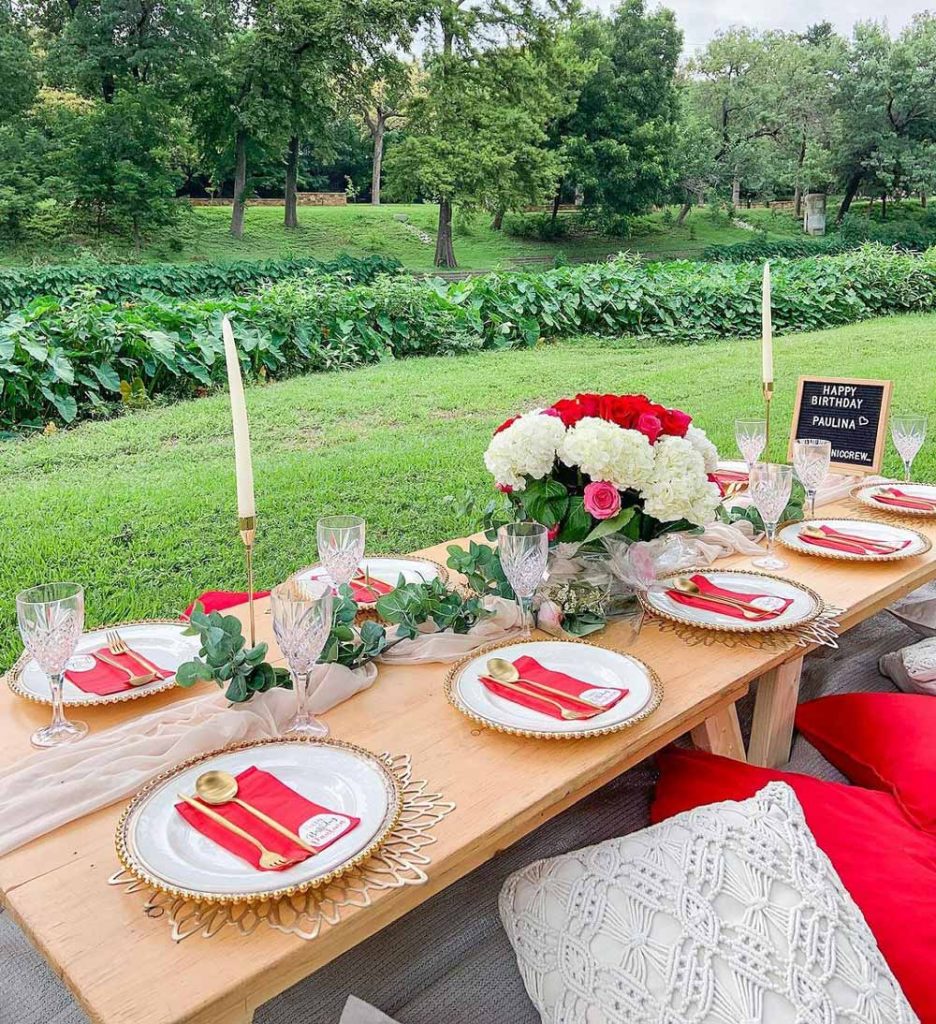 Celebrate your birthday with a breathtaking picnic at the park! Spread out a cozy blanket or create a low picnic table, and prepare some delightful treats for you and your friends. Nothing will make this special day more enjoyable than experiencing nature's beauty while indulging in delectable snacks.
Invite all your friends for a picnic full of laughter and chatter. Make sure to bring along some board games or lawn games like frisbee and badminton to keep everyone entertained. End off the day by watching the beautiful sunset and soaking in the beauty of nature.
29 — Birthday Yoga Party
Reconnect with your inner self by hosting a yoga gathering. Let the instructor guide you and your friends through a soothing yoga session that will leave you feeling refreshed and relaxed.
30 — Charcuterie Potluck Birthday Party
If party planning stresses you you, then opt for a charcuterie potluck birthday party.
This way, your guests can help by bringing their favorite charcuterie. And it's not a big ask or commitment as having your guests bring a whole entree.
31 — Birthday Bonfire
A birthday bonfire party will you spending the night under the stars.
It could even be a campfire themed party idea where guests can roasts s'mores and hotdogs. Just don't forget about the birthday cake!
Virtual Adult Birthday Party Ideas
32 — Virtual Wine Tastings
Share the joy of wine tasting with your friends right at home. Have an experienced guide lead you through diverse wines and their varieties while savoring some snacks or enjoying food pairings. Make it a fun evening that's sure to be cherished by everyone who joins in.
33 — Virtual Scavenger Hunts
A thrilling virtual scavenger hunt is an excellent way to keep your party guests entertained. Ignite their curiosity and challenge them by creating a list of perplexing tasks. Join forces to solve the puzzles or compete against each other for an opportunity to boast.
34 — Online Games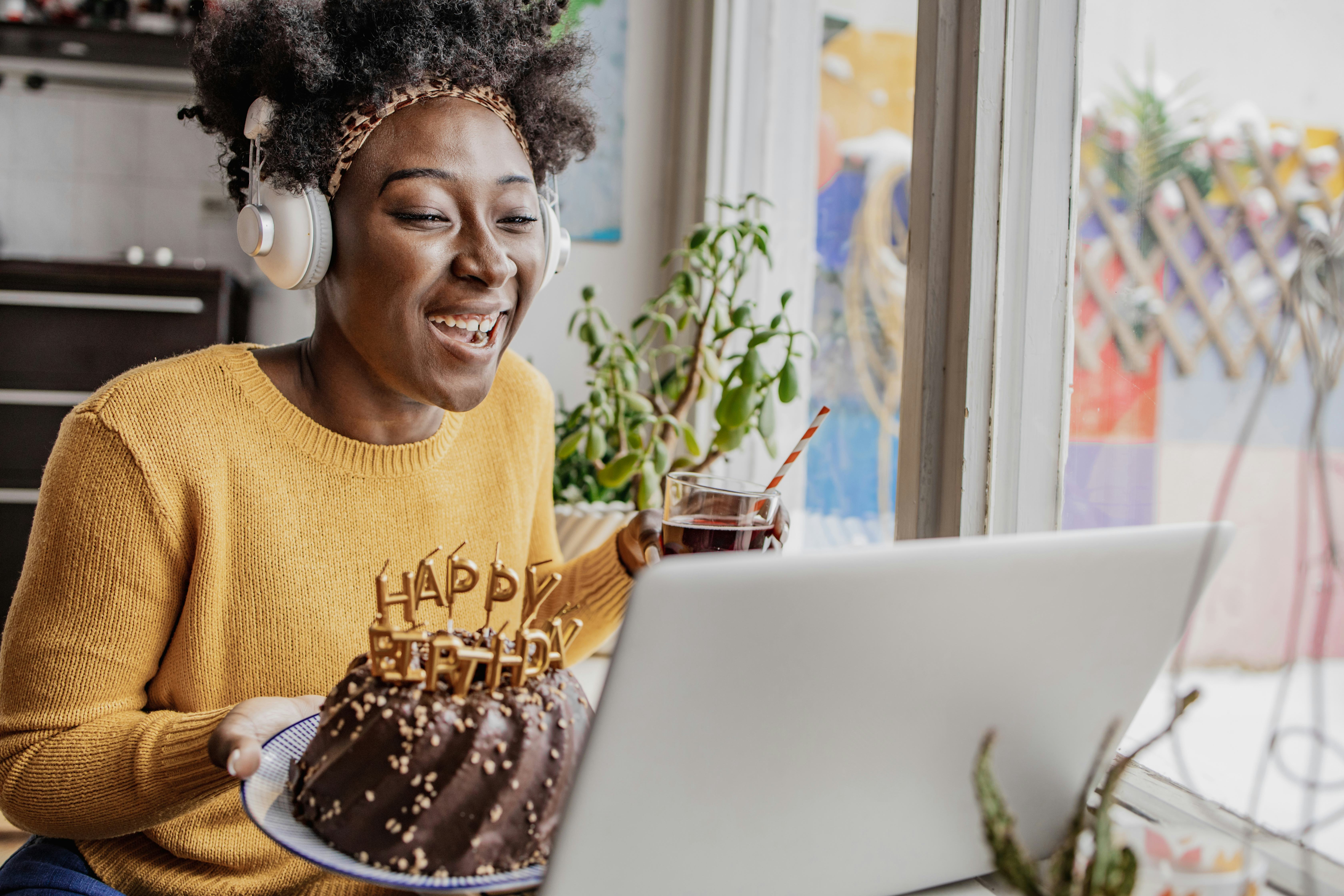 How about taking your friends on a ride to the bewitching fantasy world of gaming? To make things more exciting, try to get more imaginative with the kind of game you play, from bingo to murder mystery. You'll have an amazing time competing and connecting in such a unique way.
35 — Virtual Mixology Class
Create fun cocktails together on your birthday with a virtual mixology class. Plus, it's another fun excuse to drink together.
36 — Virtual Escape Rooms
Ditch the mundane and dive into a digital world filled of puzzles, secrets, and surprises. A virtual escape room birthday party can even allow as much of 50 of your friends to participate.
This is especially great if you have a lot of long distance friends.
Birthday Gift Ideas