DIY Frozen Wine Bucket — We're helping you round out the holiday season with a wine bar that makes a splash, a DIY Frozen Wine Bucket!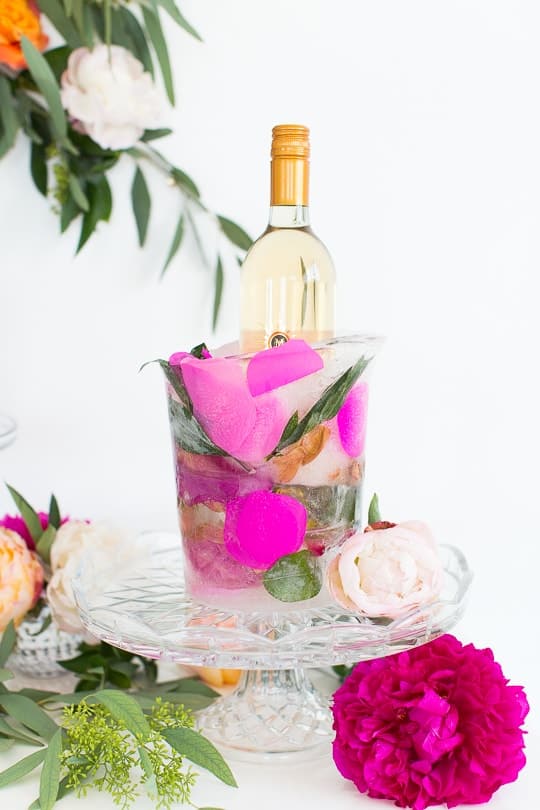 It's so crazy to think that the year is already coming to a close! It's been fun sharing our tips and DIY ideas for entertaining alongside Mirassou Winery.
And I'm excited to send you off with my favorite idea for sharing so far: a DIY Frozen Wine Bucket! They're perfect for the winter season. But you can dress them up or down as much as you'd like to use throughout the year.
If you're having lots of guests, you can put out a full spread with all of your favorite white wines from Mirassou. Or if it's a more intimate setting, you can create just a single chiller and display them with the perfect cheese pairings or dessert board for an impressive spread.
Did I also mention we're prepping you with another fun giveaway to make sure your New Year's bar makes a really cute splash? Oh yes!
First thing's first, let's show you how to dress up that wine chiller!
Materials Needed To Make A DIY Frozen Wine Bucket
Real or faux flower petals and blooms
Container just large enough to fit a wine bottle — I used a quartz sized container.
Water for filling the containers
Weights to fill the clear container — I used frozen ice packs. But you could use any kind of weights.
Wax paper — Optional if needed.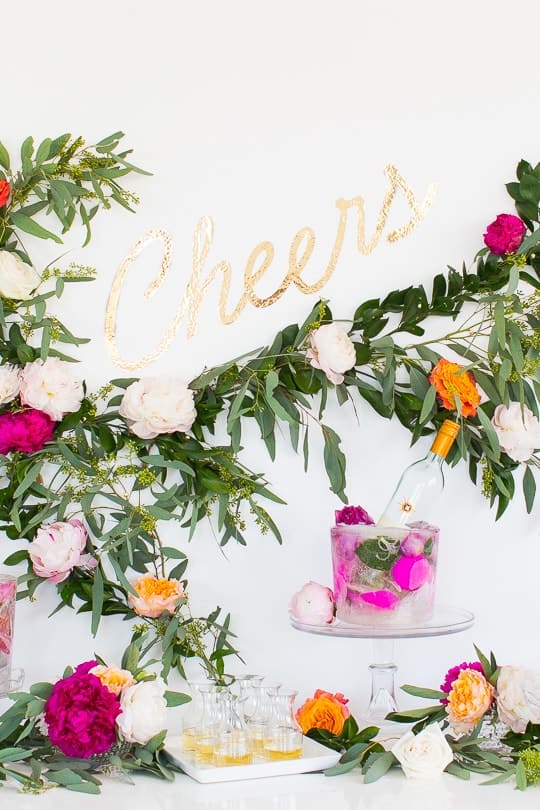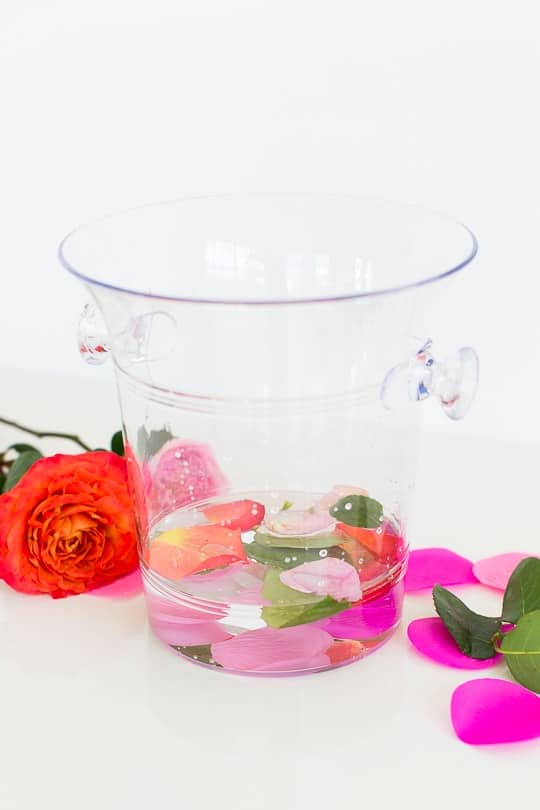 How To Make A DIY Frozen Wine Bucket
First, fill the bottom of the bucket with about 2 or 3 inches of water and some petals.
And let it freeze fully.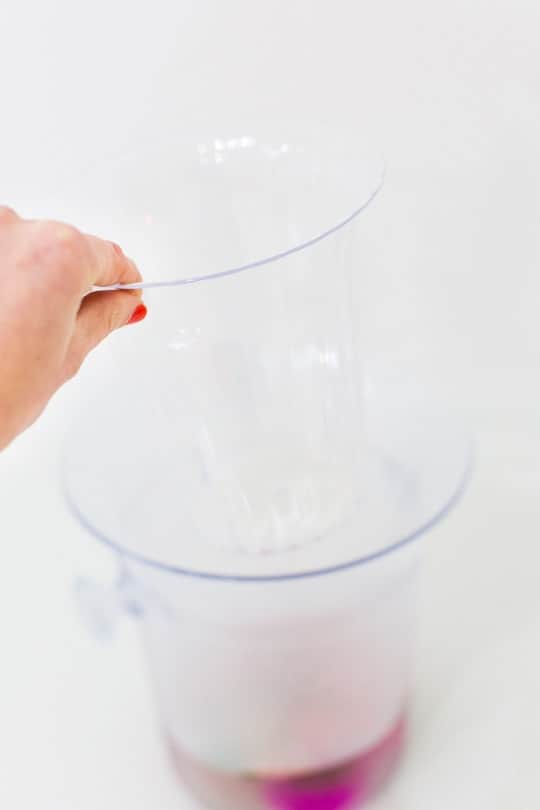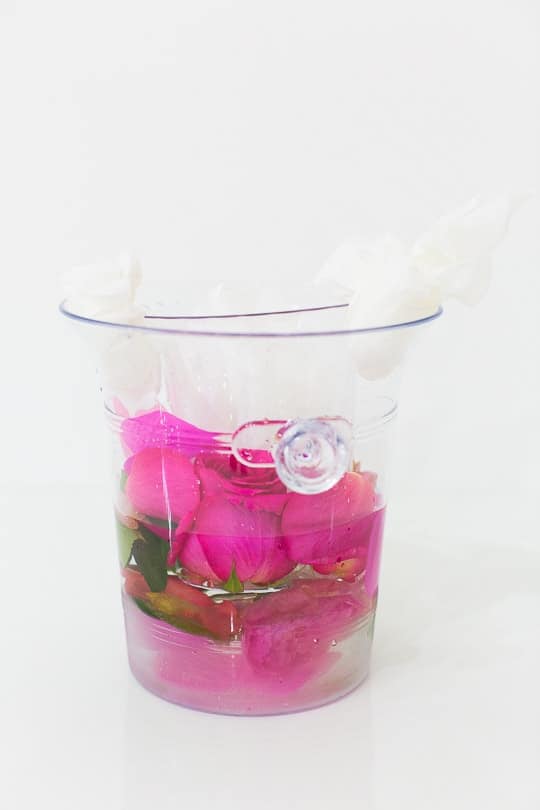 Next, fill your smaller container with weights and place in the middle of the bucket.
Then, fill the edges with more petals and and more water until it's 1/3 of the way full.
The container in the middle will be what holds the wine. So if it starts to slide from the middle, use bundles of wax paper to keep it in place in the freezer. The wax will peel off.
If it happens to slip and touch the water at some point and it'll freeze in place, but try to avoid it!
Let this layer freeze completely.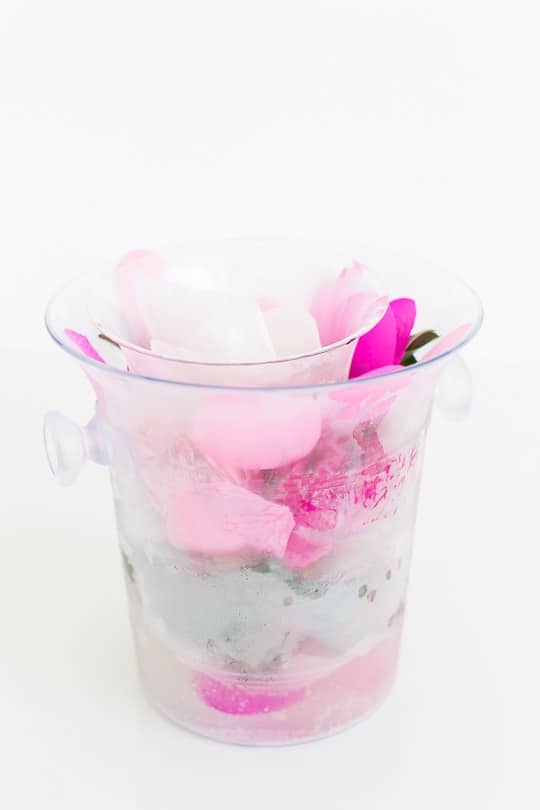 Next, fill with petals and the rest of the way with water, and freeze.
Once you're ready to use the bucket, remove from the freezer and run under warm water so that the containers loosen up and slide out of the bucket.
Fill with your favorite Mirassou white wine, and you're ready for sharing the sun with guests!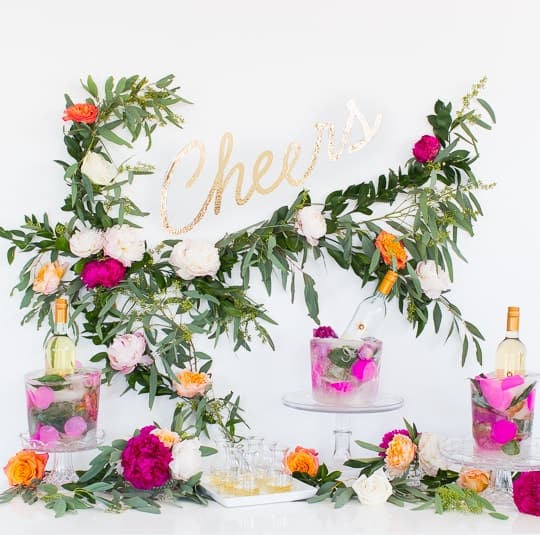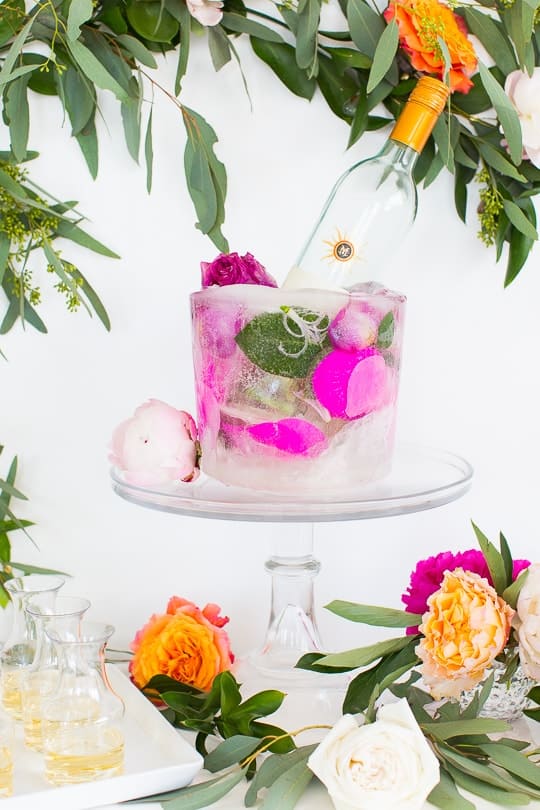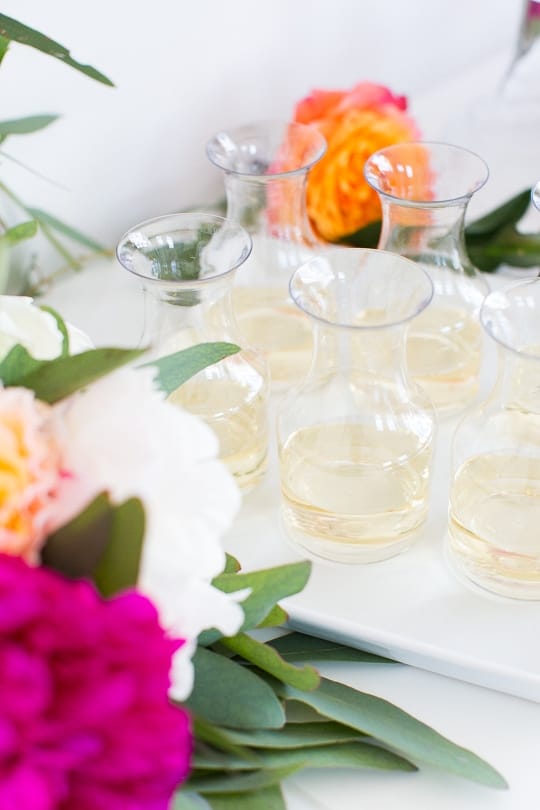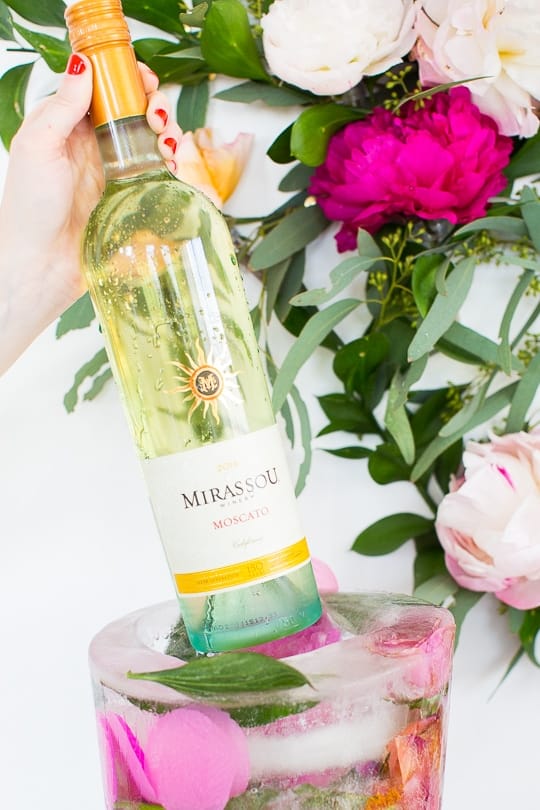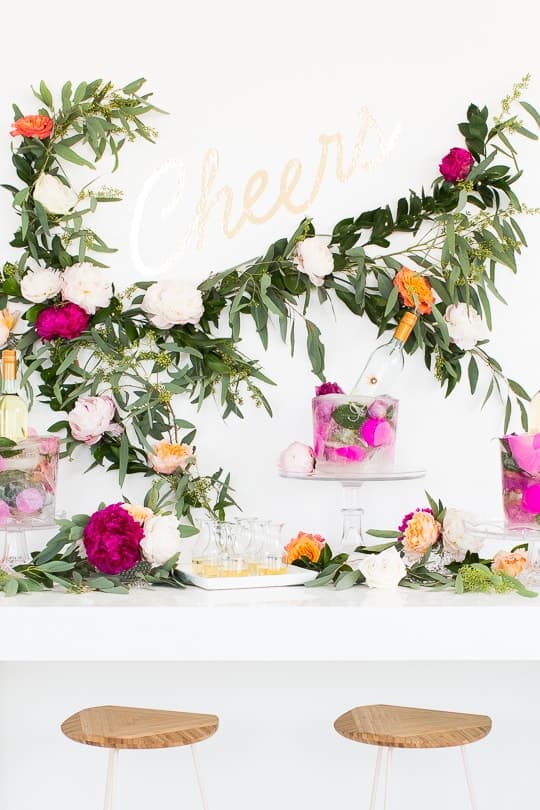 This post is made possible by Mirassou Winery. Thank you for supporting the brands we love that keep bigger and better DIY's and even sweeter sweets coming straight to your inbox! Learn more about Mirassou on Facebook!