As we are about to dive deep into the holiday season, it means tons of parties and get togethers are just on the horizon. I have many options up my sleeve for pre-batched cocktails and drinks to serve. But I, Ashley, always fall back to one that is essentially full proof: Sangria. It is an elevated option to serve at parties without much more effort than pouring a glass of wine. My kind of entertaining!
Sangria is a popular option to serve as a hostess, due to it's simplicity and its versatility, while still seeming like the mostess (ha!). Vodka sodas need not apply here. I made a simple sangria that highlights the best of this seasons flavors and features one of my favorite fruits figs. Meet the Autumn Fig Sangria recipe…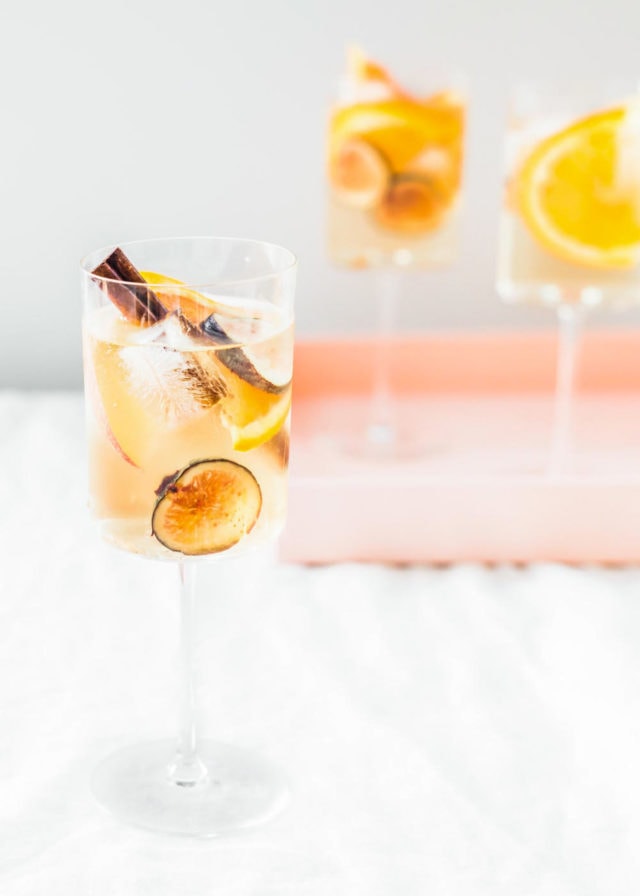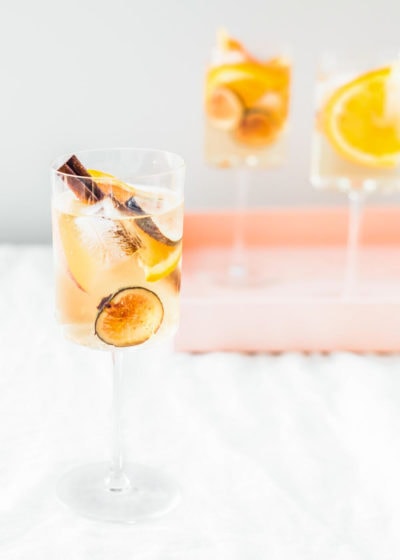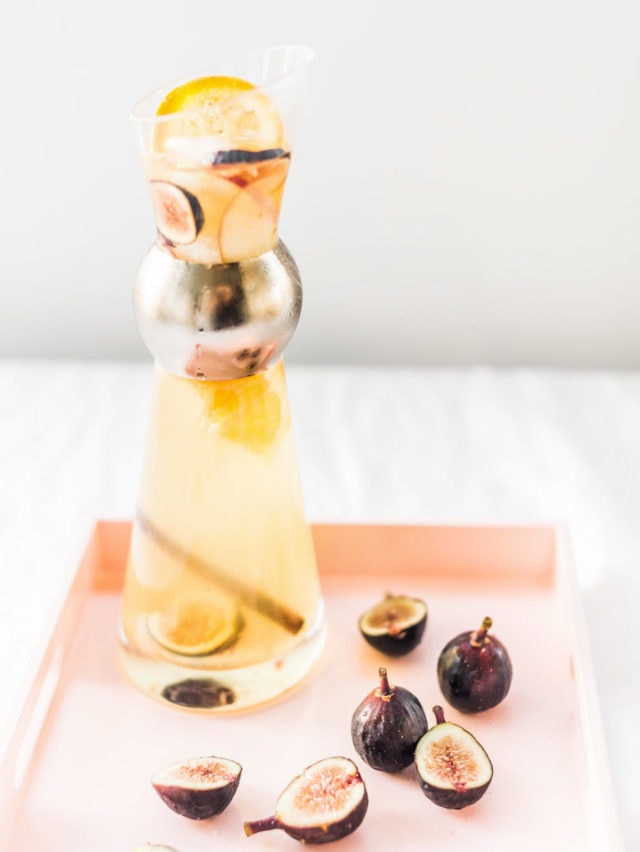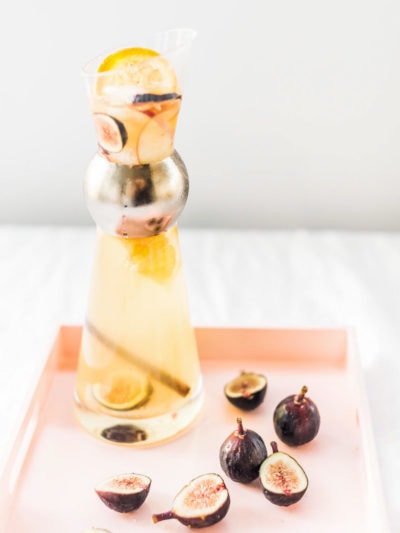 This autumn flavored infused sangria relies on autumn fruit and spice to give it a warming yet crisp flavor. It is still not freezing in some parts of the country so I went with a refreshing white wine.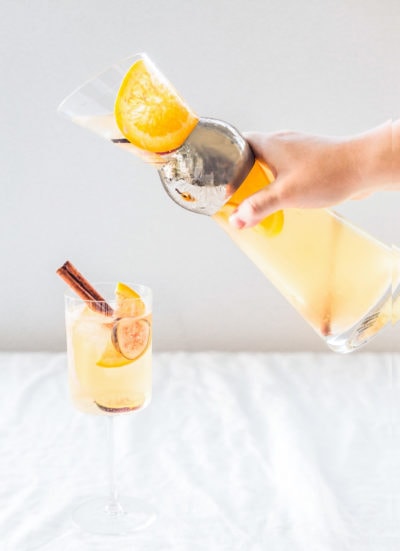 As the weather becomes chillier, you can replace with a crisp, fruit forward red wine such as pinot noir for more intense flavors. Let it warm up a bit outside of the fridge post infusing to bring out the red's flavors more.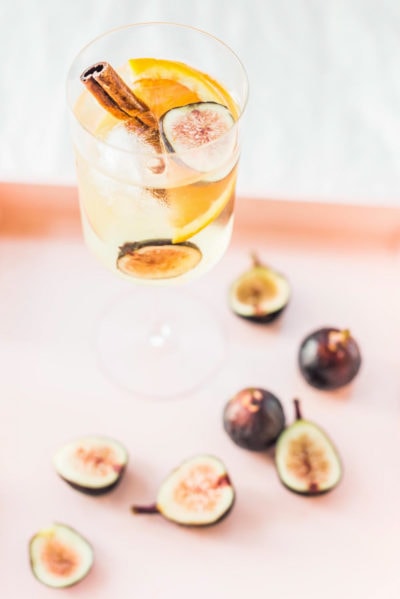 Figs are in the prime time right now. But if you do not have access to fresh figs, rehydrated dried figs or other seasonal fruit like persimmons can be used in it's place. The beauty of Sangria is it's ability to adjust based on tastes and the season.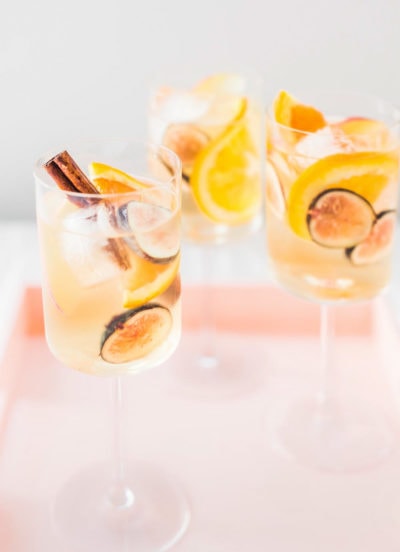 Another great thing that comes with making sangria, pretty presentation. I like to pick fruits that not only work well flavor wise, but color wise as well.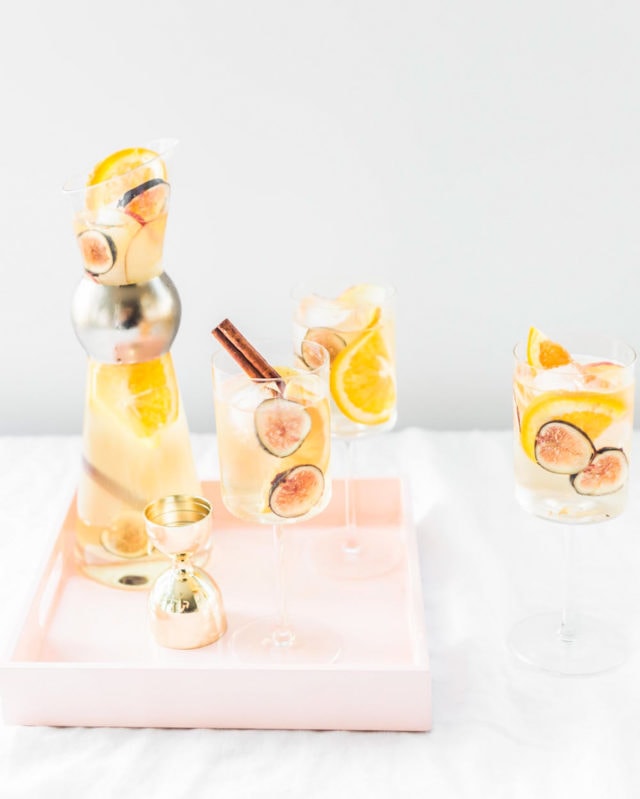 The infused fruit will end up in the glass as you serve or guests help themselves which means you don't have to stop and cute garnishes through out the party.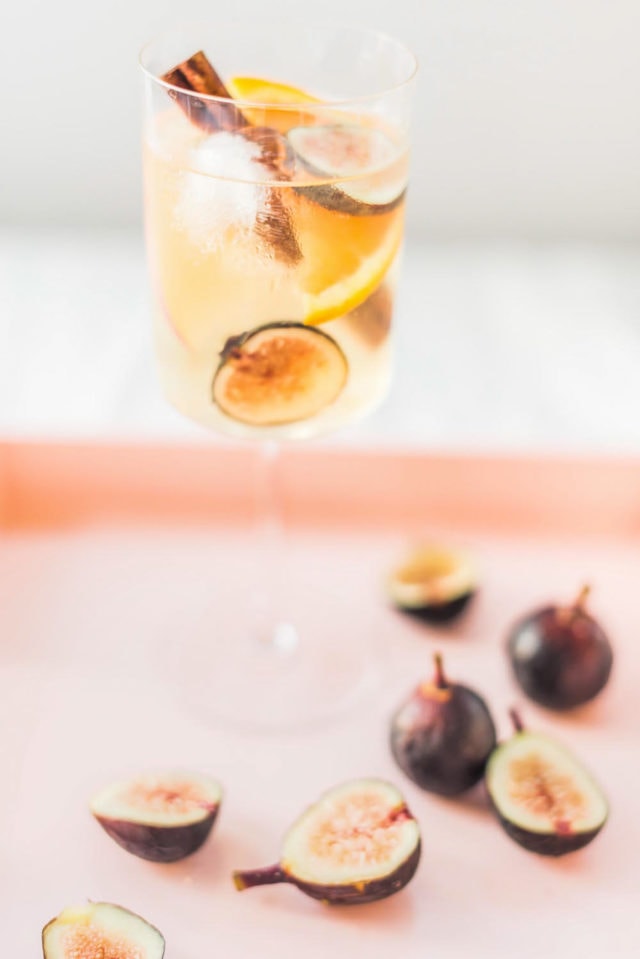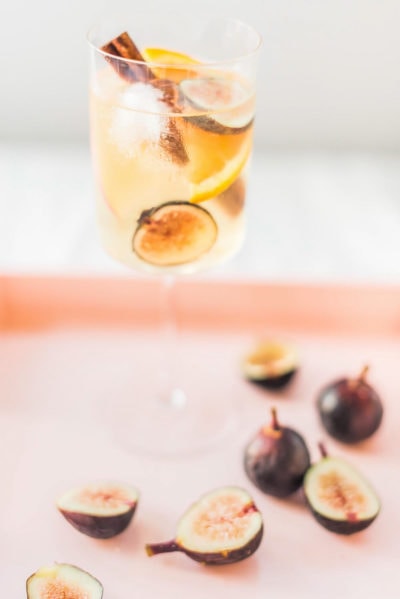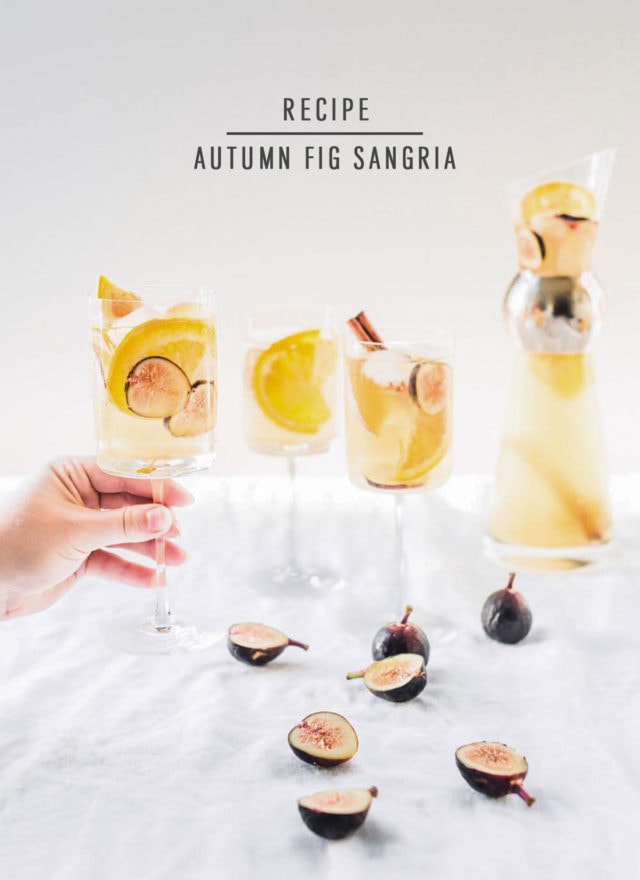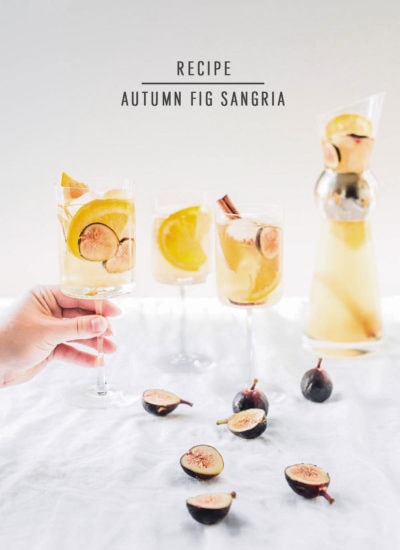 It's really that simple! Just a pour and a stir, and you're ready to celebrate with all your guests! This Autumn Fig Sangria recipe will be your easy go-to cocktail to serve whether a night in,having the ladies over, or for a glitzy holiday soirée.
Ashley Rose Conway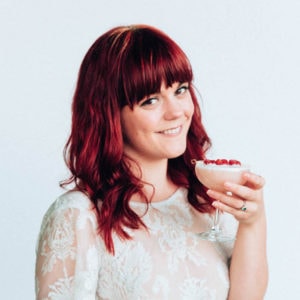 Ashley Rose Conway is head cocktail shaker, recipe developer, stylist & photographer over at Craft + Cocktails, a site devoted to the art of making & shaking.