I don't think there is a drink that signifies summer more than frosé does. I mean, rosé blended into a slushie on a hot summer day/night? Obviously, yes way frosé! 
I've ordered more froze while out than I care to admit, but somehow making it at home always felt like it would be far too intimidating of a task. I, Alyssa, can blend smoothies like a pro. But, give me the task of creating a frozen cocktail that isn't too icy or too watery, and I'm running out of the kitchen faster than I can drink a glass of frosé.
That was until now I realized my how much summer drink-of-choice was costing me a pretty penny at the bar— I knew it was time to start making my own. A few days (and several bottles of rosé) of testing out allllll kinds of frosé creations, and I knew I'd finally found the perfect blend.
I tried everything from making simple fruit syrups to adding lemon or lime juice. I even compared using frozen fruit to fresh fruit, but the frosé recipe that came out on top was the simplest of them all. So simple, in fact, that I almost feel silly calling it a recipe. Needless to say, since getting the basics down, I haven't stopped blending up all different flavors since. My favorite? Cherry Watermelon frosé…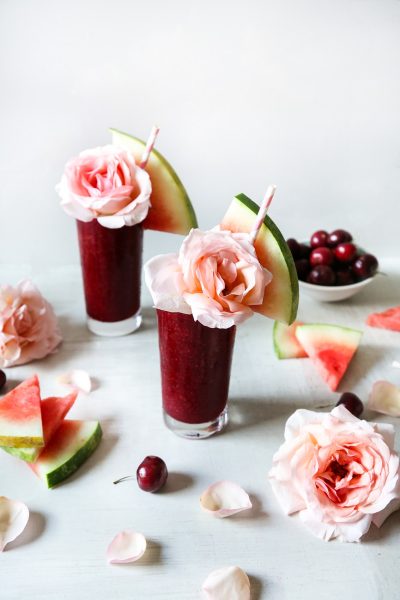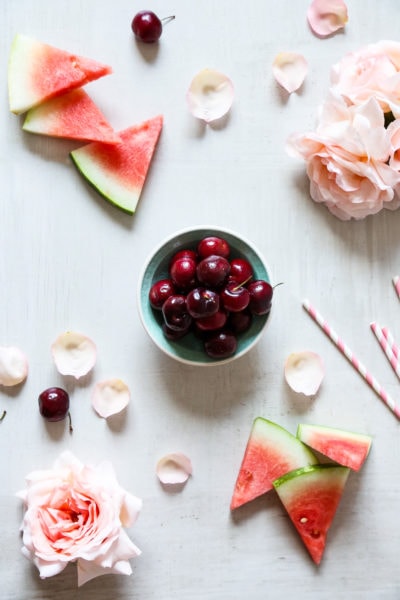 The watermelon is sweet and crisp. Plus, the cherries add just a touch of tartness. It's really a perfect combo and it couldn't be more refreshing.
But the best part about this cherry watermelon frosé recipe? You don't need a fancy machine or any special syrups and ingredients to make them.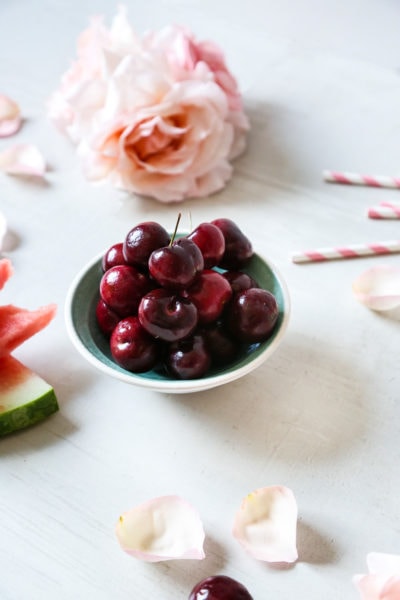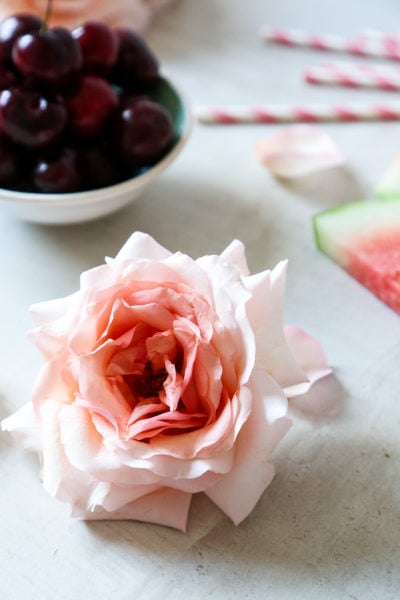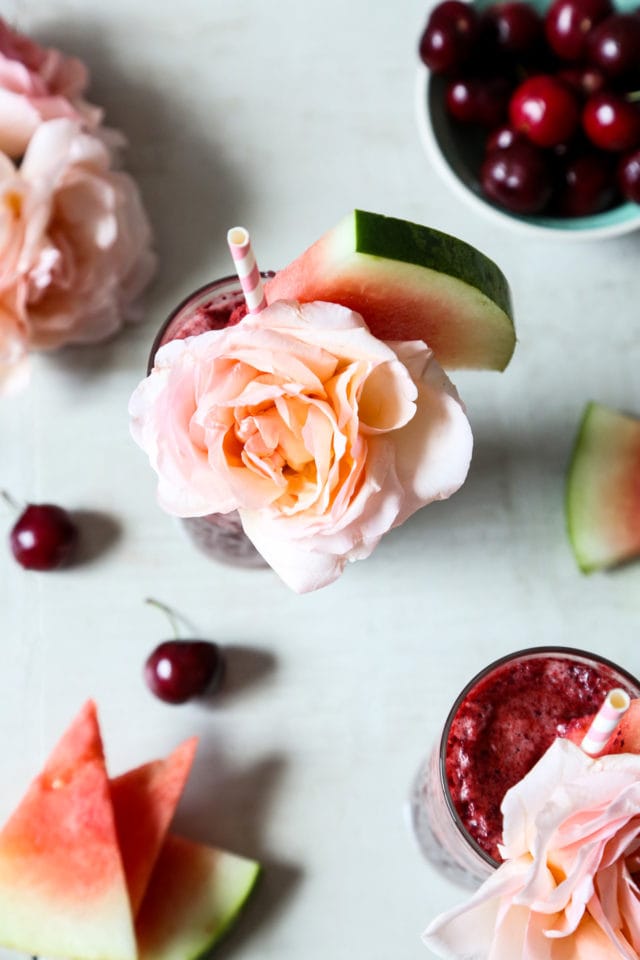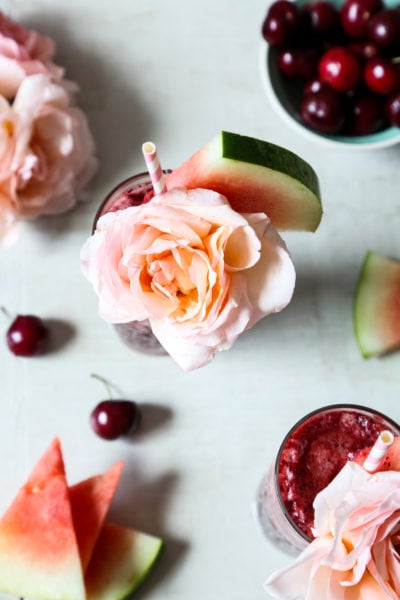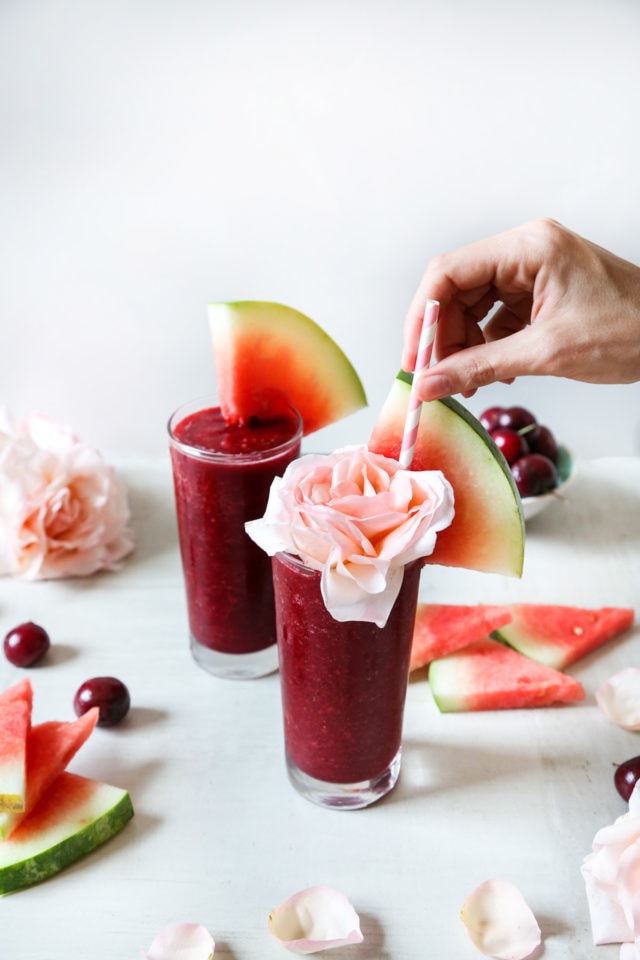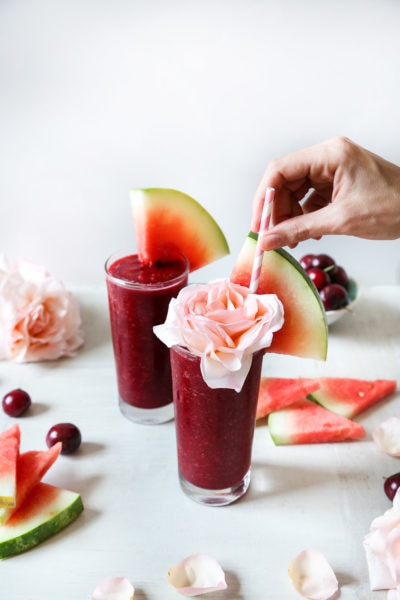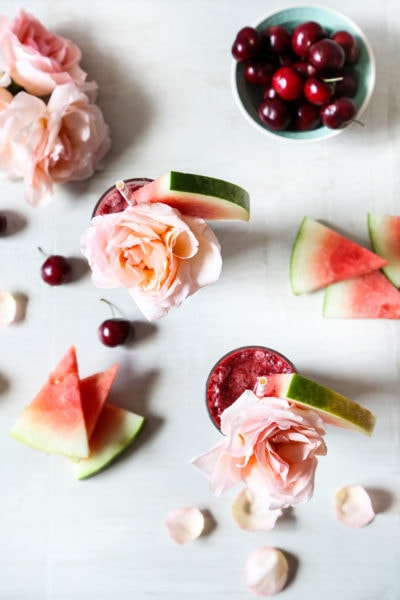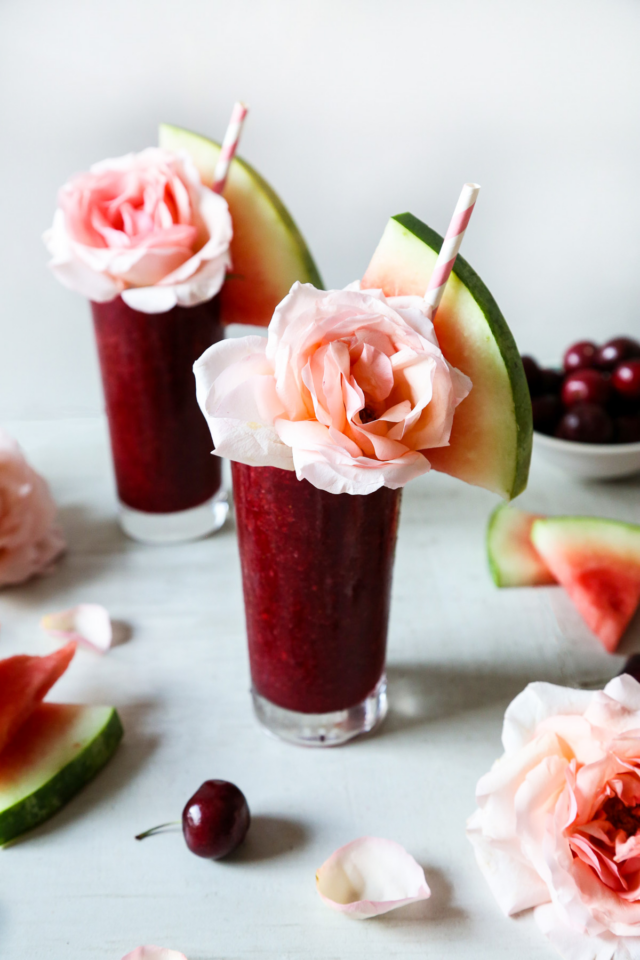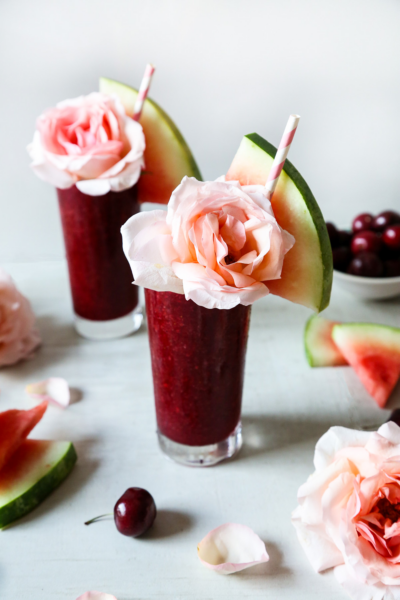 Here's to a refreshing cocktail that tastes more like a slurpee than a cocktail! You can also consider this your daily serving of fruit, ha! Yes, yes, yes way frosé, indeed!
Who else is planning on sipping these all summer long? When it tastes so good AND it's packed with so much fruit, it's almost impossible to want to drink anything else!
PS – if you can't get enough frozen cocktails this summer, check out this Piña Colada Snow Cone!
Alyssa Ponticello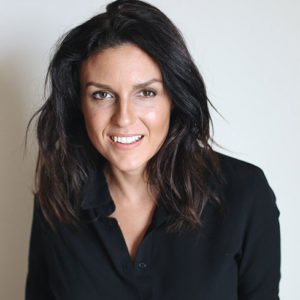 Alyssa Ponticello is an LA-based content creator and the founder + creative director of Runway Chef.
She adores the beach, has an unhealthy obsession with striped shirts, loves a good margarita and has a fierce sweet tooth. When she's not working, she can usually be found planning her next meal, her next outfit or her next getaway.