A refreshing popsicle cocktail recipe that's quick and easy to make (and one that can be modified into a mock-tail for the kids)!
From my salted caramel ice cream cake shots to my cupcakes in a cup, I am all all about some quick and clever recipe ideas.
So when Good Pop filled me in on their best-kept-secret popsicle cocktail ideas, I was instantly sold!
Not only is this popsicle cocktail recipe perfect for summer weather, but it also adds the perfect touch of color (and a few ooh's and aah's) to just about any tablescape.
Plus, you only a need a few quick ingredients to make a refreshing adult cocktail or a sweet treat for the kiddos!
Here's how to make the clever popsicle cocktail recipe…
Ingredients Needed To Make A Popsicle Cocktail Recipe
Squeeze of 1 lemon
1.5 oz soda water
1.5 oz vodka or silver tequila — Optional
Top with a dash of sea salt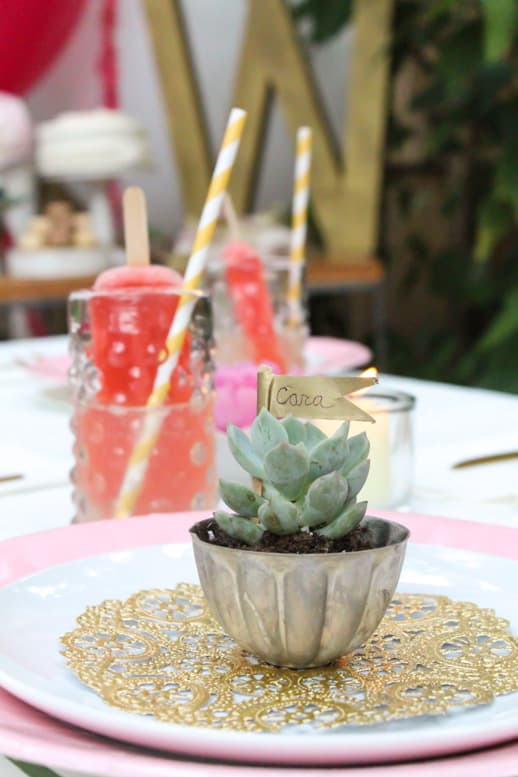 How To Make A Popsicle Cocktail Recipe
Combine the lemon juice, soda water and alcohol of choice into a glass. Use a fun beverage glass or mason jar.
Stir and mix well.
Top with a dash of sea salt.
Insert your popsicle! The flavors of the popsicle will melt deliciously into your drink mixture.
If you don't want the popsicles to melt as fast, chill the drink mixture beforehand and or chill your beverage glass.