Peaches And Cream Popsicle Recipe — A delicious and fresh peaches and cream summer popsicle, striped to signify summer and bursting with peachy goodness perfect for the summer!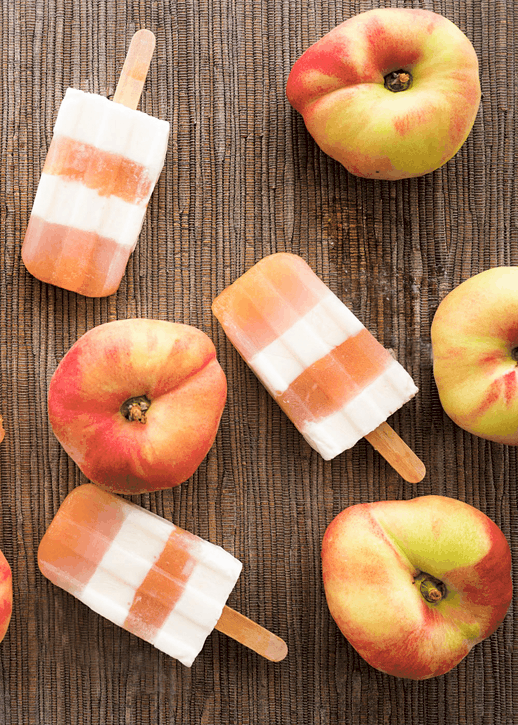 With the heat wave that's hitting the West Coast, all I, Nanette of Cultural Chromatics want to do these days is lounge around in a hammock, fanning myself while eating delicious icy treats.
While the former is slightly harder to do, considering I live in a small city apartment, the latter is much more achievable.
I was strolling through the farmer's market this past weekend, when I saw the fresh abundance of peaches prevalent at every farmers' stand. Instantly, the idea of a summer pop, striped to signify summer and bursting with peachy goodness popped into my mind.
Ingredients Needed To Make Peaches And Cream Popsicles
2 cups chopped fresh peaches
½ cup sugar
2 tbsp sugar + ⅛ tsp vanilla
1 cup greek yogurt
1 cup milk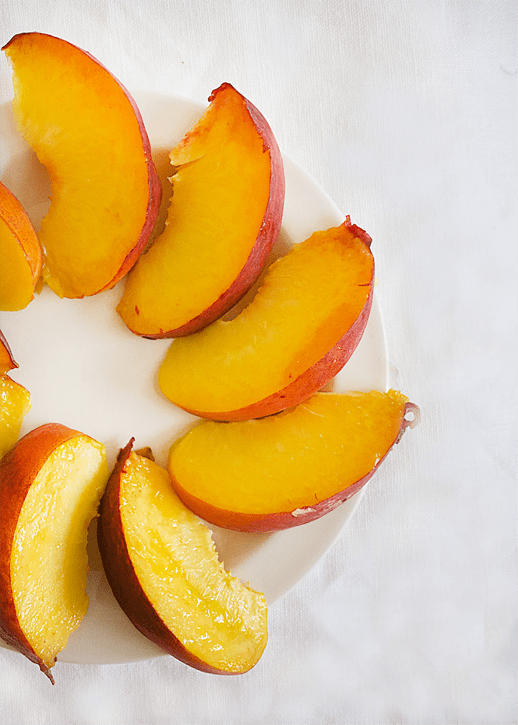 How To Make Peaches And Cream Popsicles
Combine water and ½ sugar in a small saucepan and heat over medium heat.
When it comes to a boil, turn down the heat and simmer for 5 minutes, until all the sugar is melted.
Set aside and let cool. This will be your simple syrup.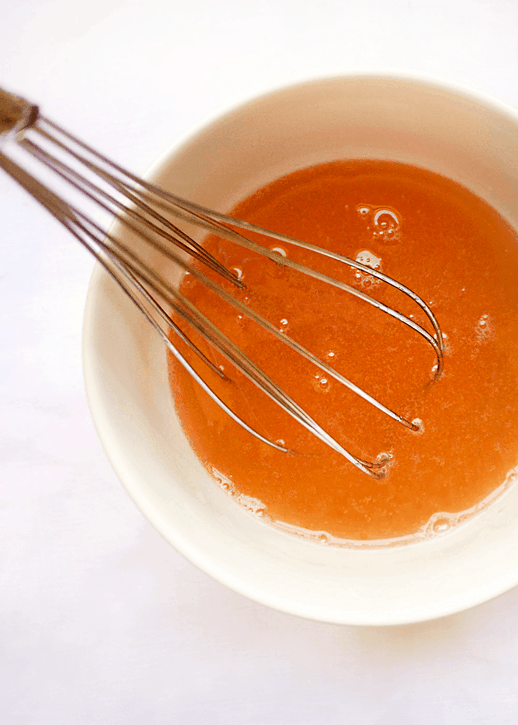 Next, combine the fresh peaches and about 2 tablespoon of water in a saucepan over medium heat.
Crush the peaches gently with a potato masher or wooden spoon as the pan is heating up. You want to make sure you don't burn the peaches, but heat them enough to let them juice.
When the peaches are mostly just clumps, strain the mixture over a bowl and keep the juice.
Add the simple syrup to the peaches until it's sweetened to your liking. I used about ¾ of the syrup.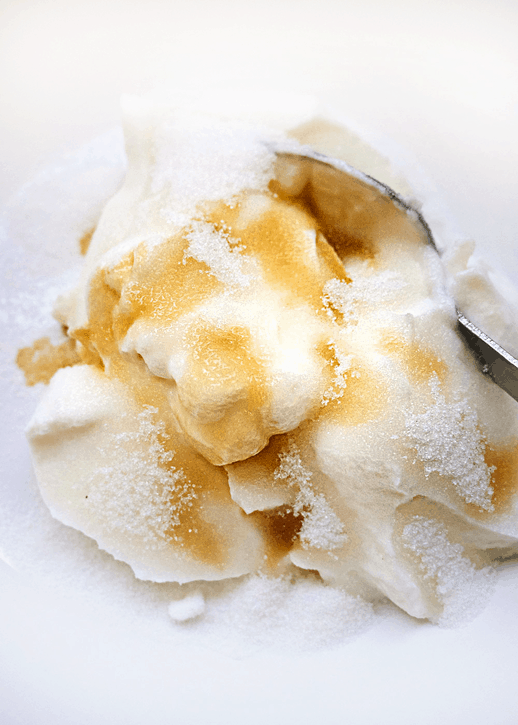 Lastly, we'll create the cream mixture. Mix together the greek yogurt, milk, and 1tbsp sugar and vanilla.
Then it's time to create the Peaches And Cream Popsicles. Alternate pouring the peach mixture and cream mixture into the popsicle mold, freezing for 20 minutes in between each layer.