Who doesn't love a boozy float? It's the nostalgia of slurping down soda floats, but with the perks of being an adult! Turning your favorite cocktail into a float is always a fun way to beat the heat.
For citrus based cocktails, the easiest way to do these is by taking the sour and sweet ingredients from the drink and replacing them with sorbet. So I, Ashley, created this Moscow Mule Float using tart homemade lime sorbet to make a citrusy, spicy, drink that is perfectly thirst quenching…and boozy!
If you are looking for an easy crowd pleaser for a party or frozen drink to indulge with on your own, this is just the cocktail you are looking for…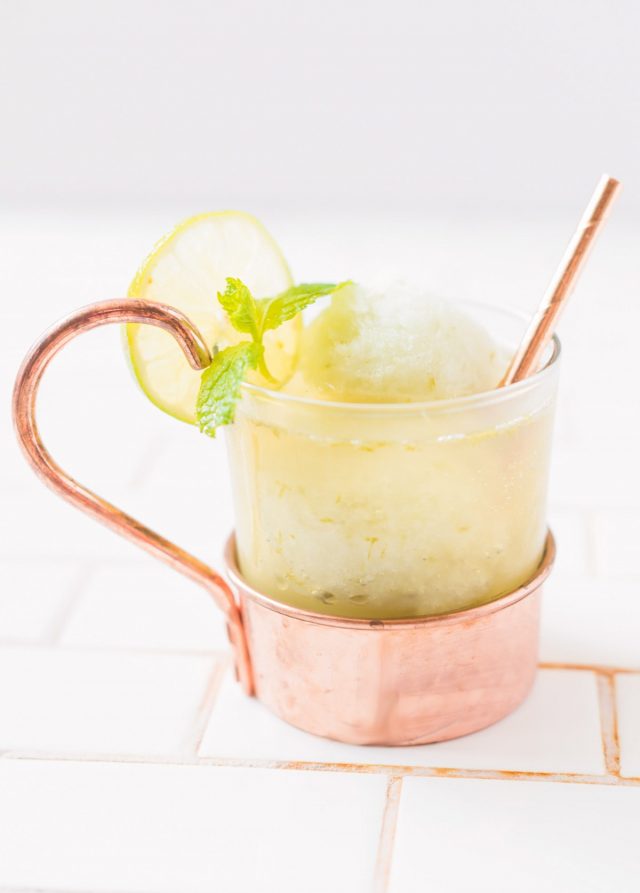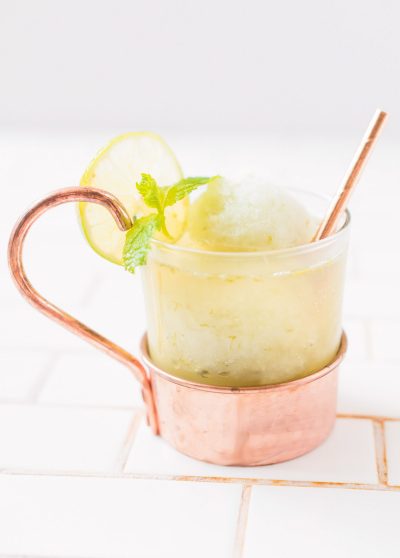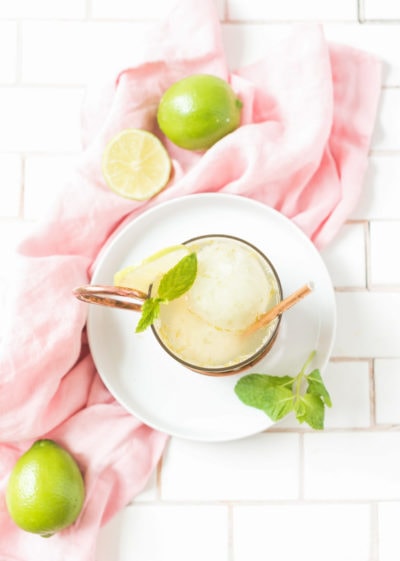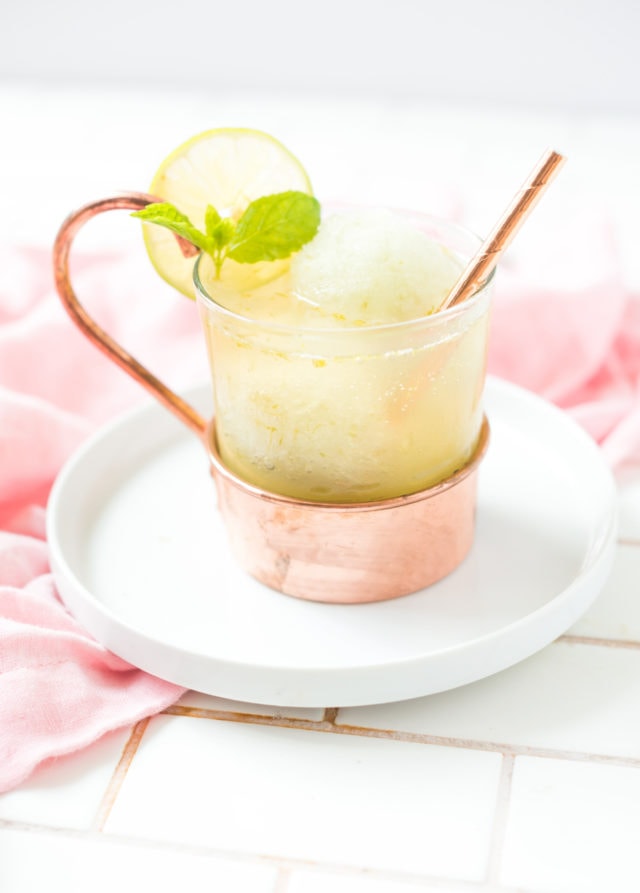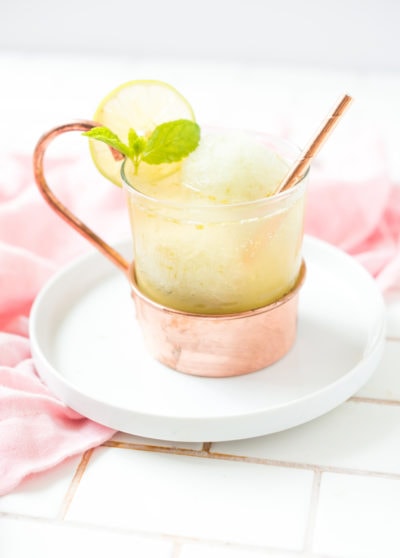 They are also easy peasy to make with three ingredients: vodka, fresh lime juice, and ginger beer. Be sure to use ginger beer and not ginger ale in your Moscow Mules. 
Ginger beer has a more intense ginger flavor than ginger ale. Ginger ale is flavoring added to club soda, while ginger beer is fermented ginger which gives it the fizz.
Moscow Mules actually have an interesting history! They are styles of drinks called Bucks, which in this case a vodka buck renamed the Moscow Mule.
Although it was invented in NYC and not in Moscow, it is called such because of the country vodka originally hails from, Russia. The vodka Mule was so popular in fact, it made vodka the most consumed spirit for many decades!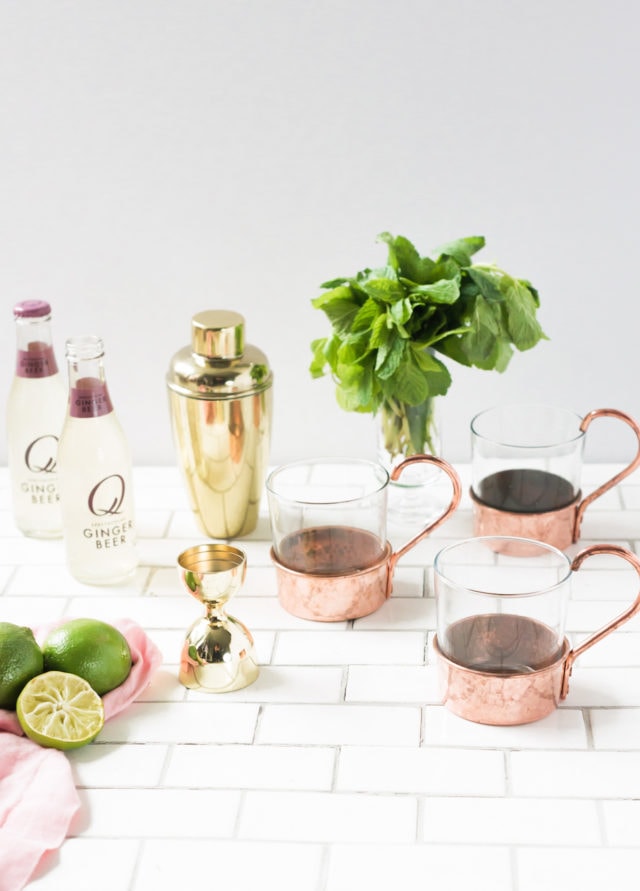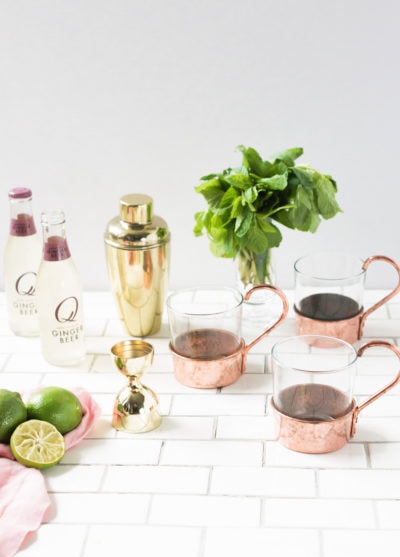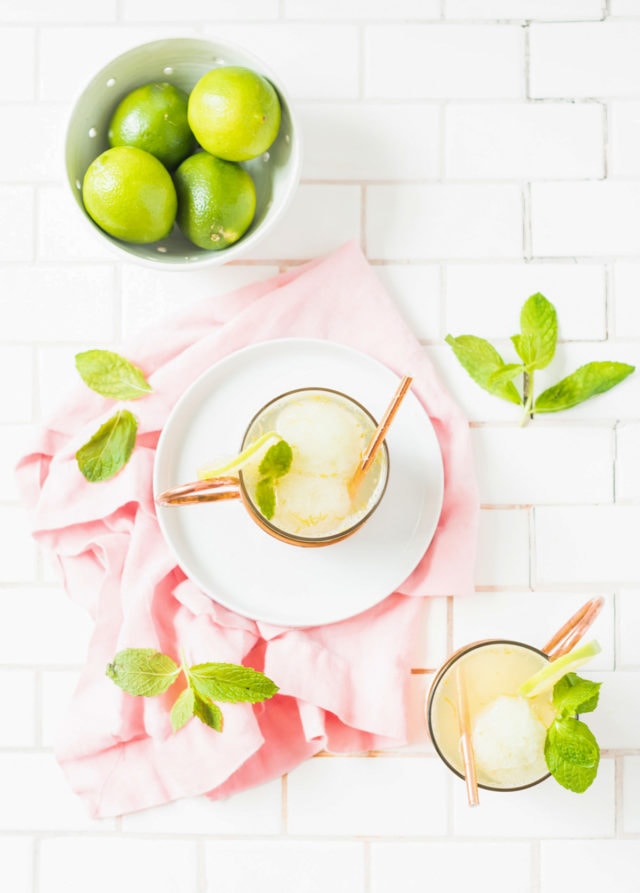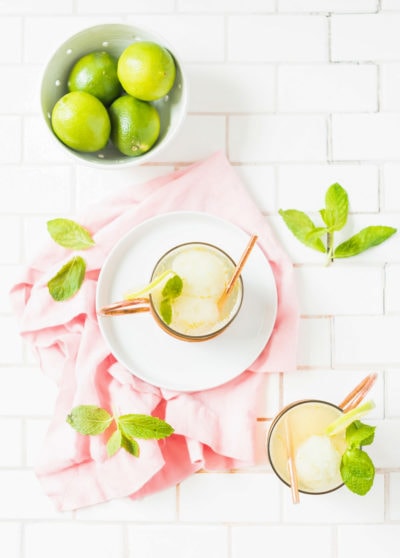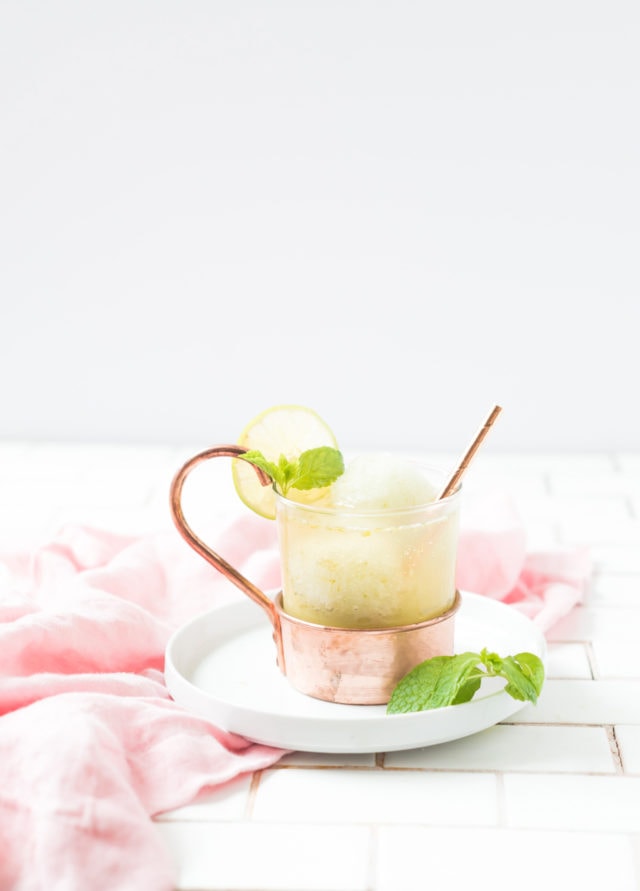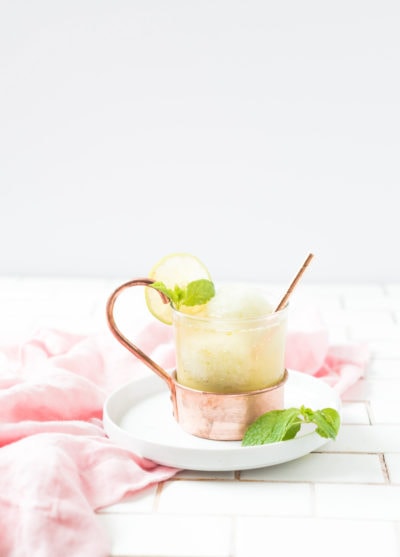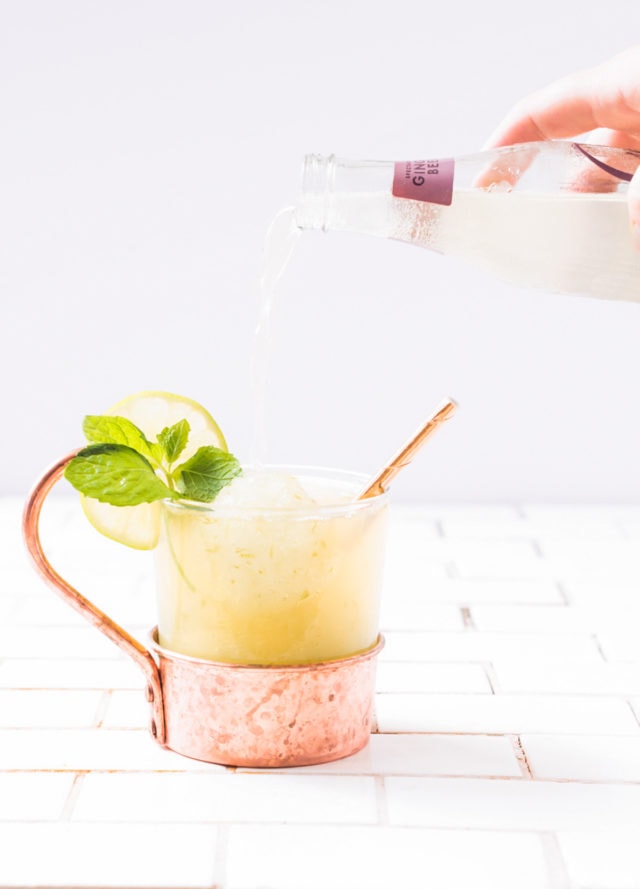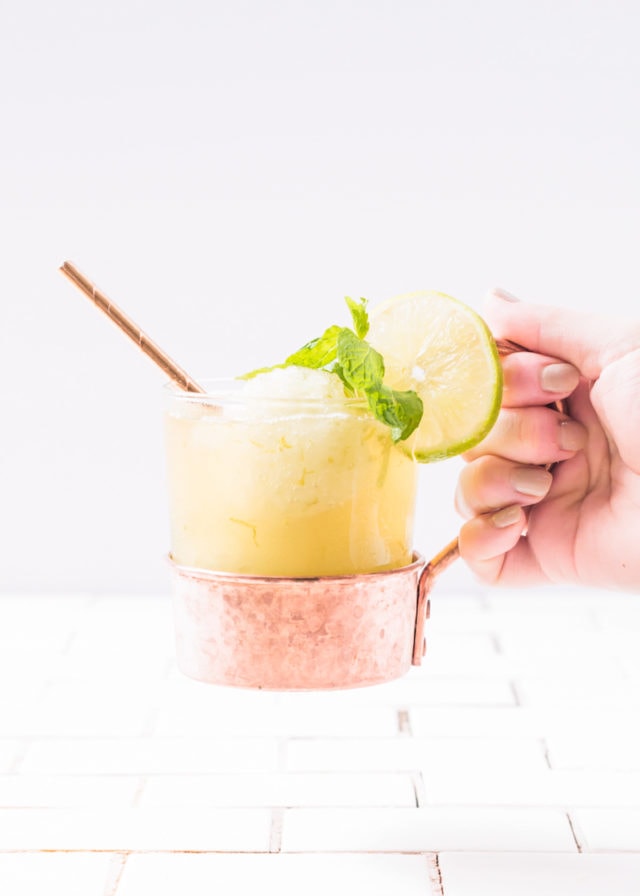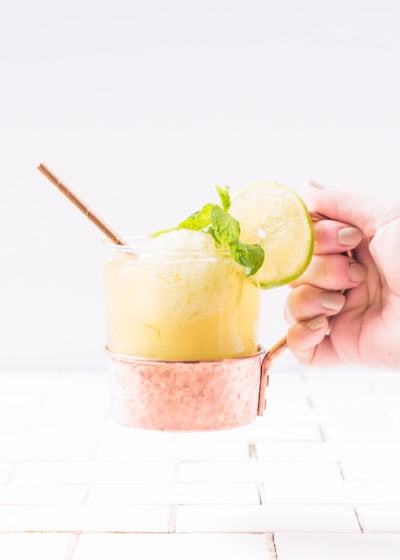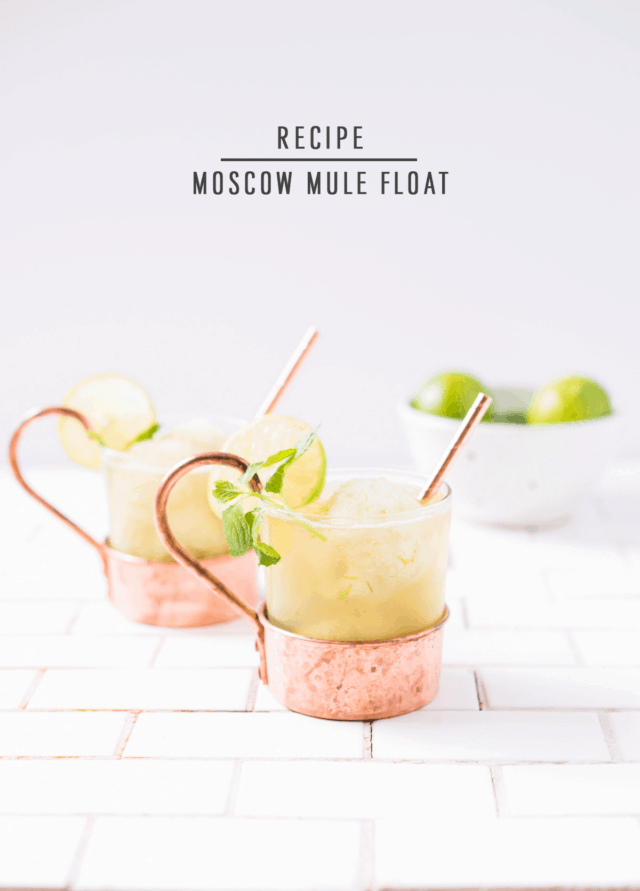 If you are throwing a party, you can mix a large batch of the ginger beer and vodka together ahead of time. I like to scoop sorbet and ice cream before hand and freeze them on trays so they harden again after scooping. This will keep them from melting too fast in a float on a hot day.
When it's time to serve up the drinks, pour the premixed drink into mugs and add the scoops of lime sorbet and you and you're guests are all set!
Ashley Rose Conway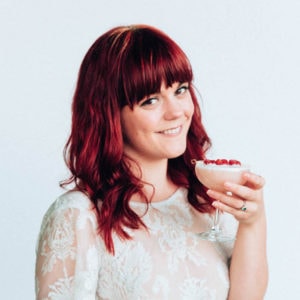 Ashley Rose Conway is head cocktail shaker, recipe developer, stylist & photographer over at Craft + Cocktails, a site devoted to the art of making & shaking.