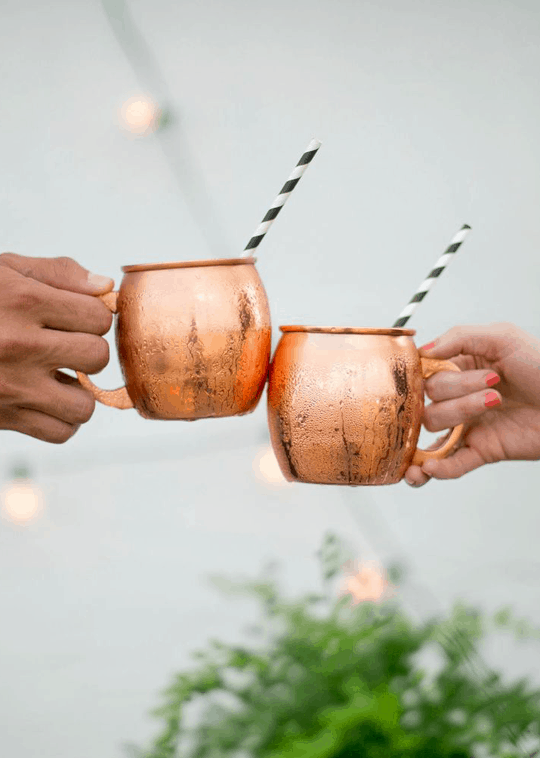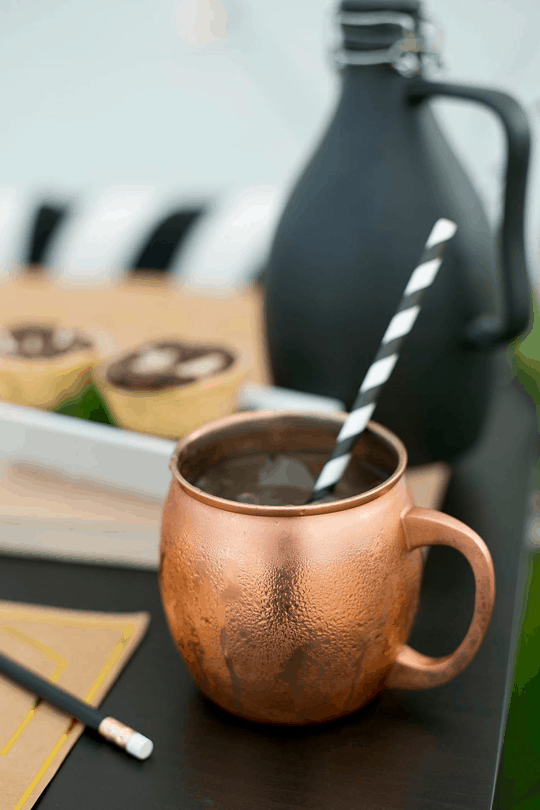 Aside from the fact that I'll drink just about anything from a copper cup sheerly for the cuteness factor, I've really been into moscow mules lately. I guess it's not really that cool anymore now that everyone is loving them, but what can I say? To bring a little different flair to the current trend, we made a four ingredient version that you can whip up on the fly for our rooftop party with Smirnoff.
Oh, and did I mention these copper cups were only $9 instead of the usual $20 each from Target? Winning! Click through to see the full recipe for the Smirnoff ICE original moscow mule recipe…
Ingredients:
1/2 cup of ginger beer
1.5 ounces of Smirnoff ICE Original
1 ounce of vodka
1 lime wedge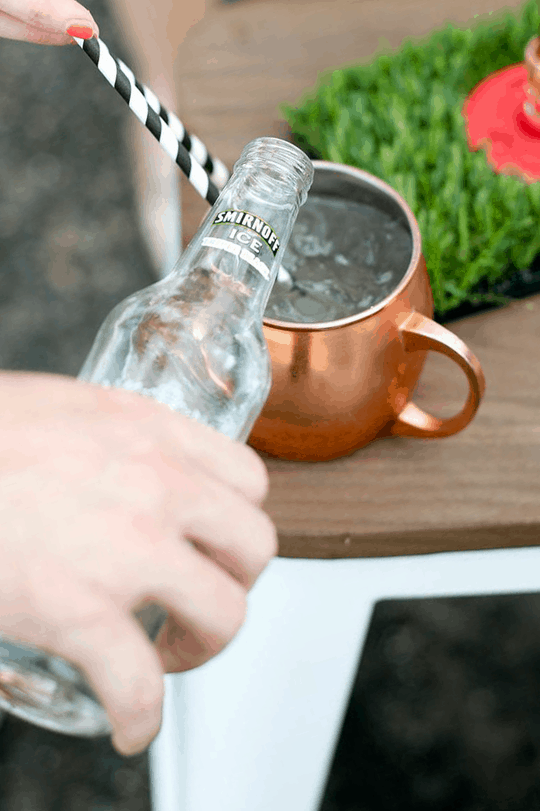 Pour all of the ingredients over ice and give it a quick stir. Squeeze a lime wedge into your cocktail and drop it in for garnish, too.
We use the black and white striped straws to tie in our football watch party element without being too cheesy with full on football everything, you know?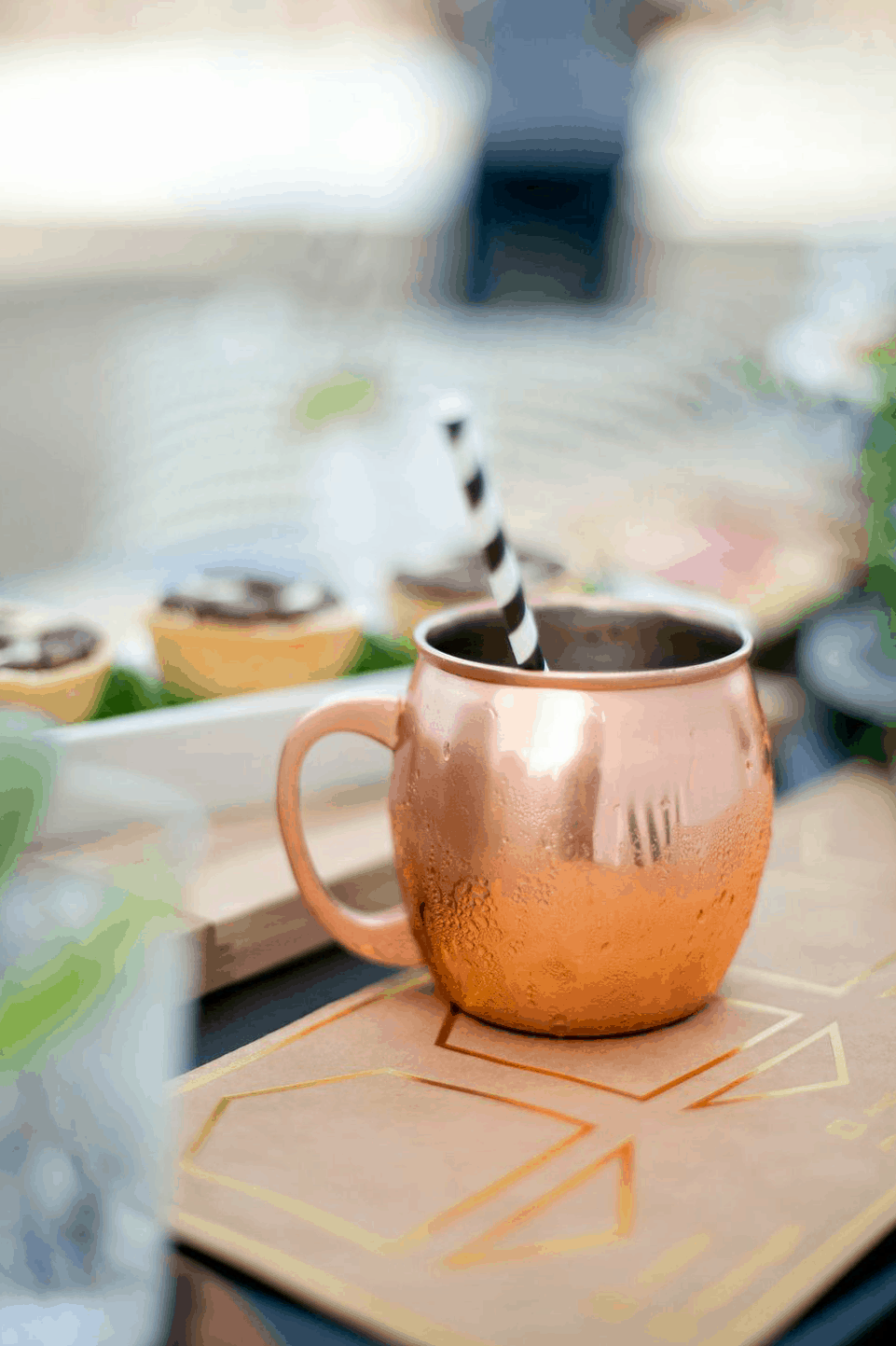 I also thought it would be cute to do mini cocktail samplings for the ladies during the evening, so you could easily make five different recipes and split them between everyone for a quick taste to mark what they like or don't like.
See the rest of the details from the rooftop evening here!
This is a sponsored post by Smirnoff ICE. Thanks for supporting the brands that keep Sugar & Cloth running and bringing you a daily dose of DIY. All reviews/opinions expressed in this post are my own. Drink responsibly.