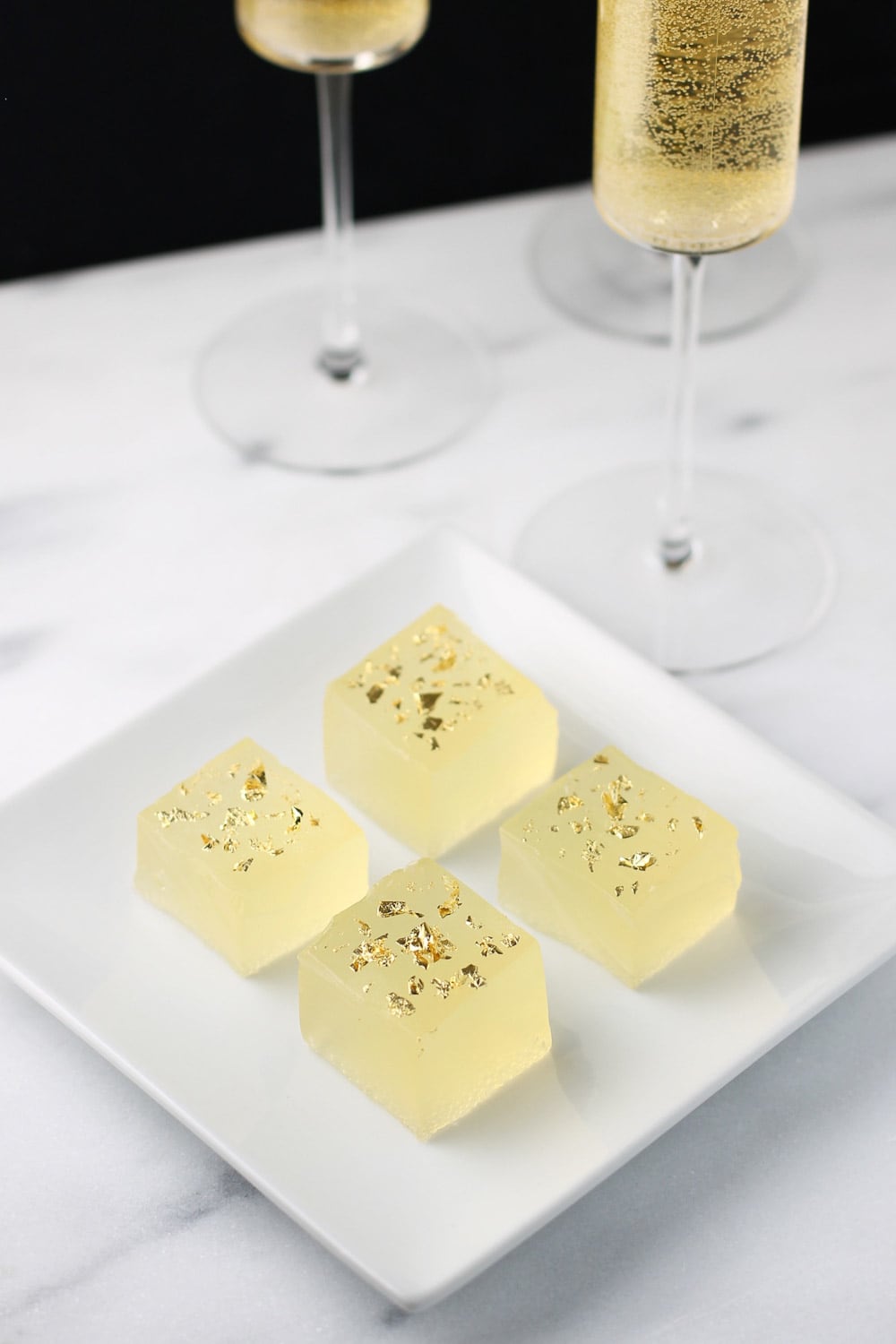 Anyone else have terrible memories of the ever-present 'jello shot' from their college years? No? Then I'll assume you've repressed them. The thing is, no matter how nasty those technicolor monstrosities tasted, I can't help but recall how efficient they were for entertaining. Having attempted to make things 'to order' for house guests one too many times (things are never ready when I want them to be, serving temps get way out of whack, and frankly I, Colleen, end up looking less 'effortless hostess' than 'very hot mess'), I'm now ALL about recipes I can make ahead of time. These champagne jello shots fit that bill perfectly!
Enter the grown up, glammed up version of everyone's (least!) favorite frat food: the cocktail gelée. Even a punch bowl (and I LOVE a good punch bowl) gets watered down over time and presents a challenge in terms of consistency — the first drinks served might be too strong, the last too weak. These babies are so easy to make ahead (you can make AND decorate them the day before!) then pull out of the fridge when you're ready to serve. Everyone will get the same perfectly-balanced cocktail in a super fun form. This recipe is the edible version of a French 75, a refreshing champagne cocktail with gin and lemon.
If you're looking for a hostess hack that makes consistent, easy-to-serve cocktails an absolute breeze, these edible cocktails are definitely for you!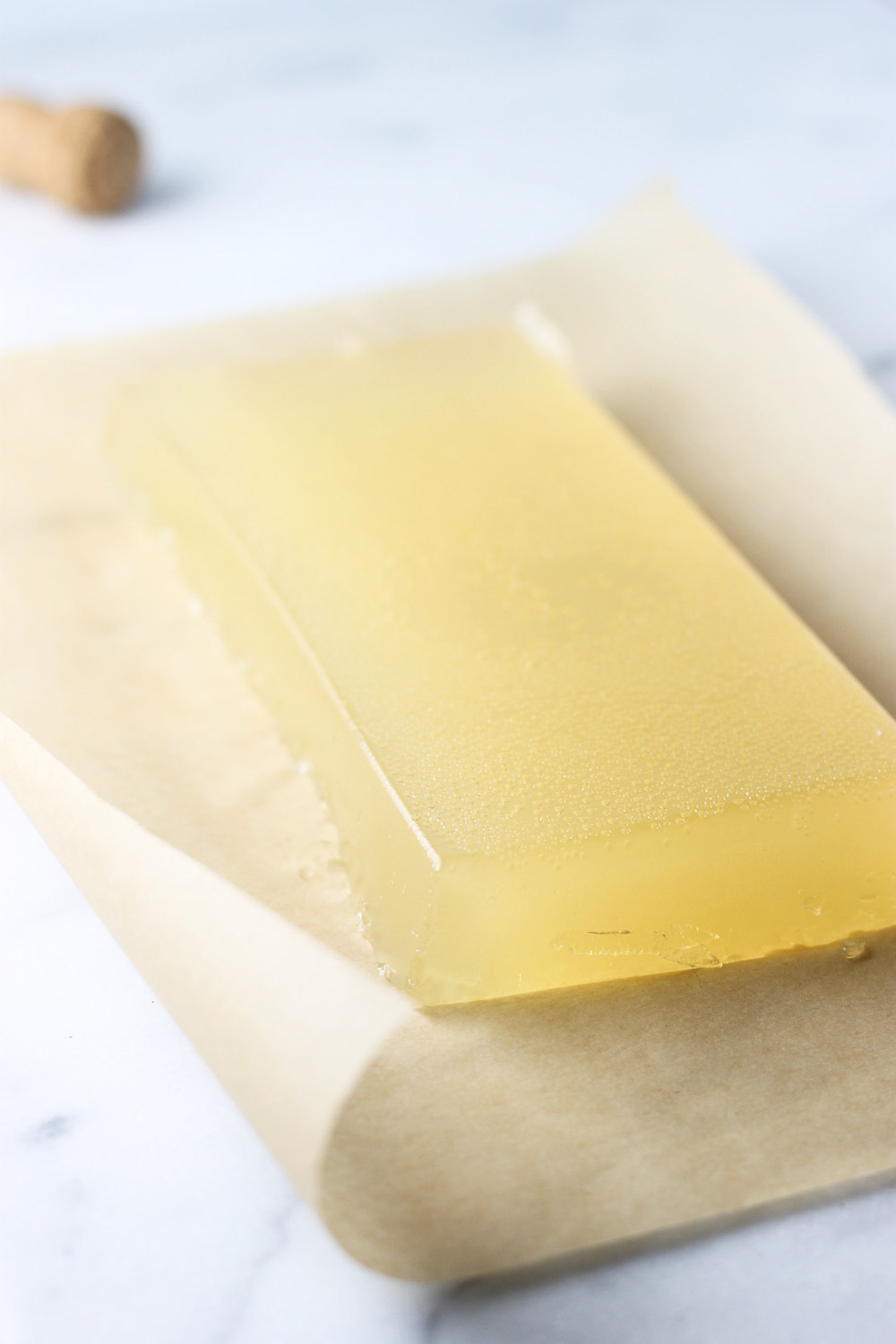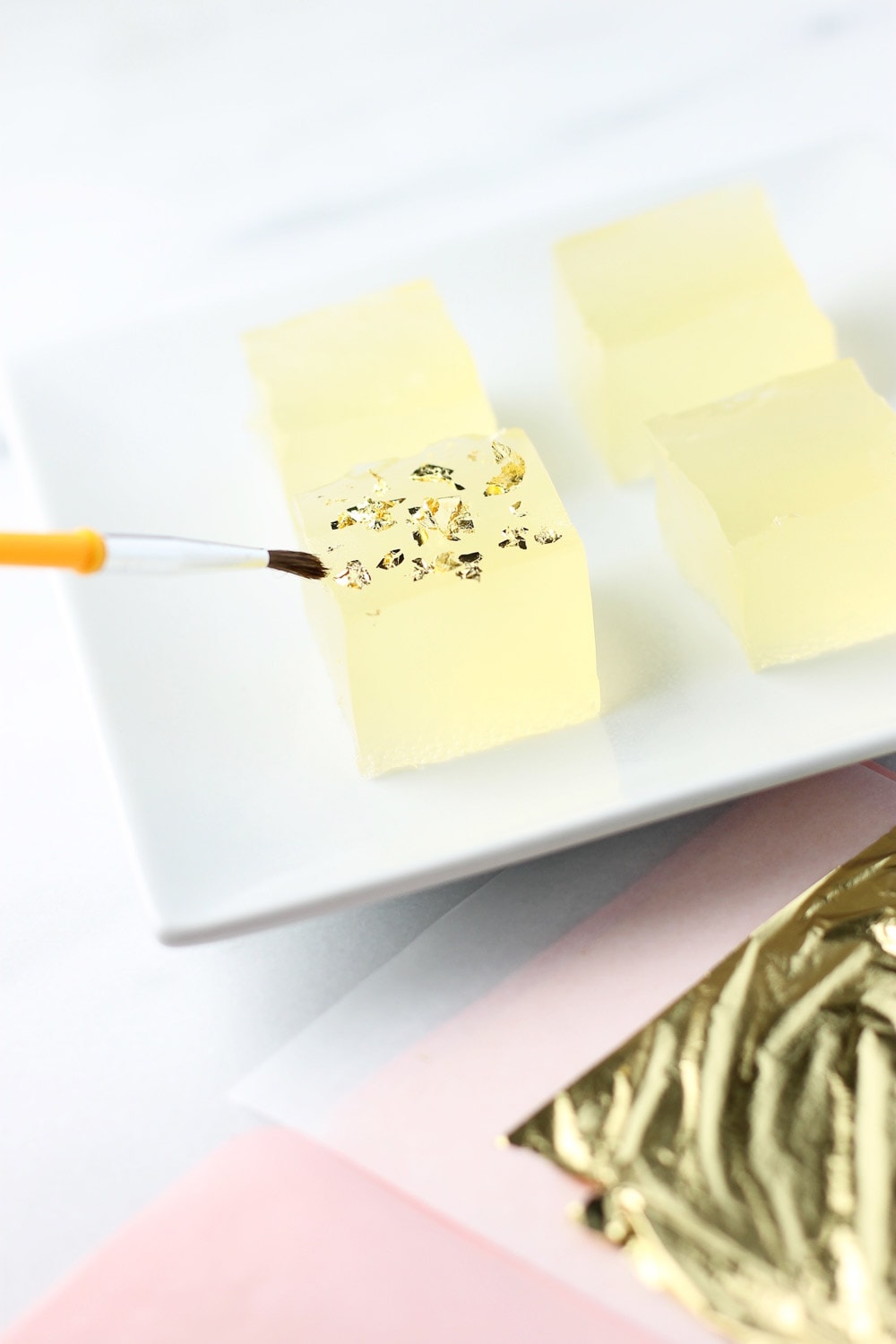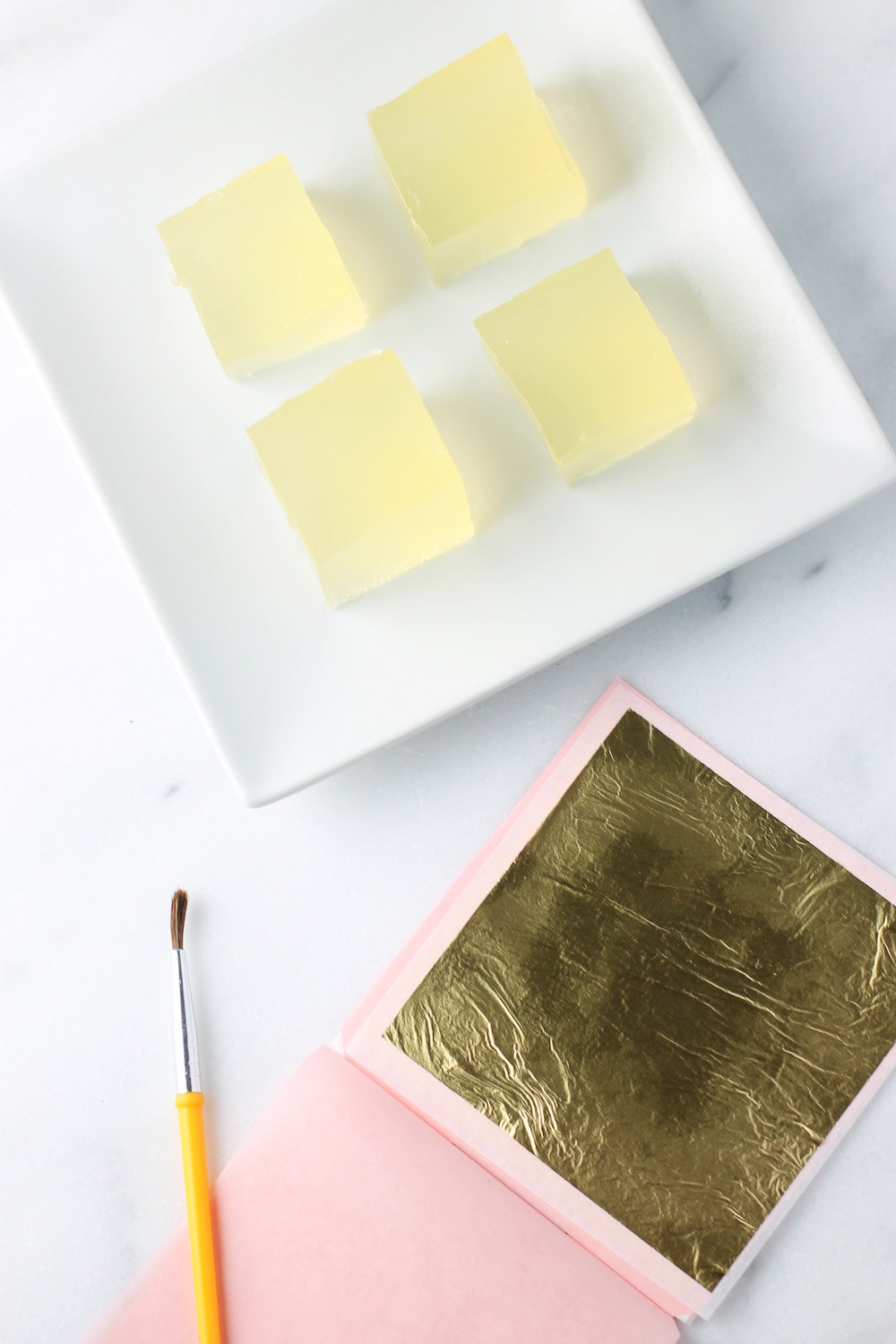 If you don't want to track down edible gold (though you should — it's easy to order online and so so pretty on desserts and drinks) just garnish with lemon zest!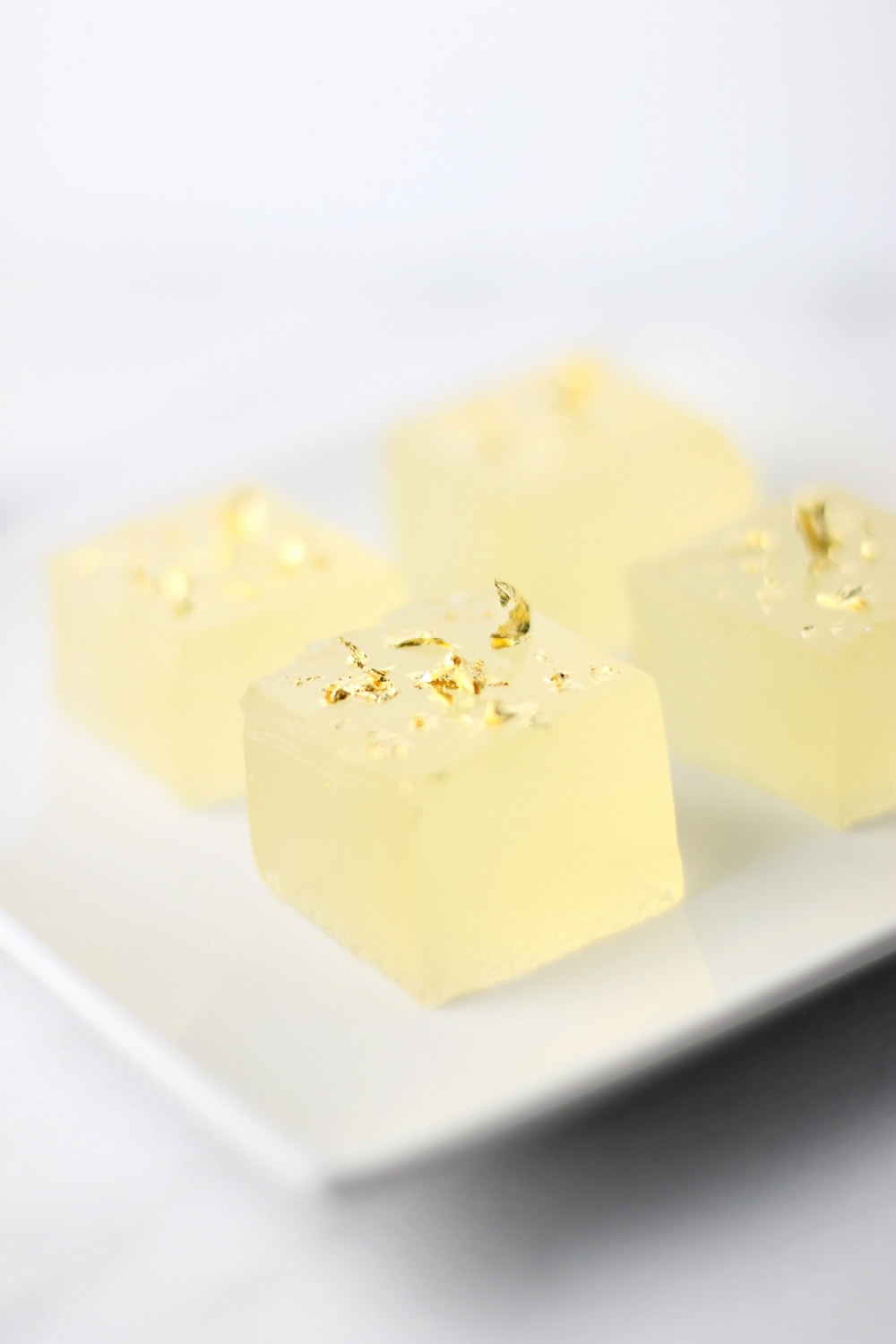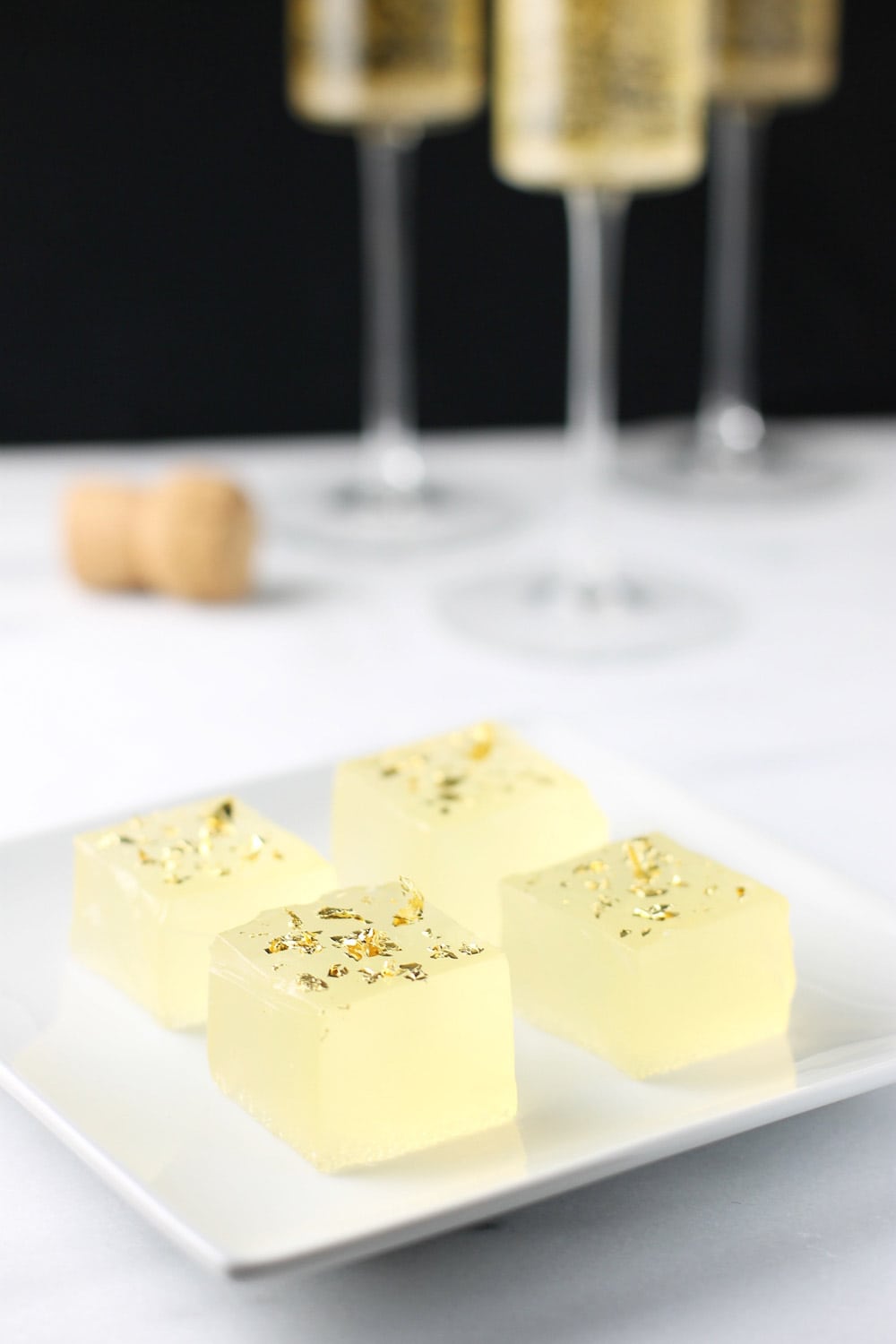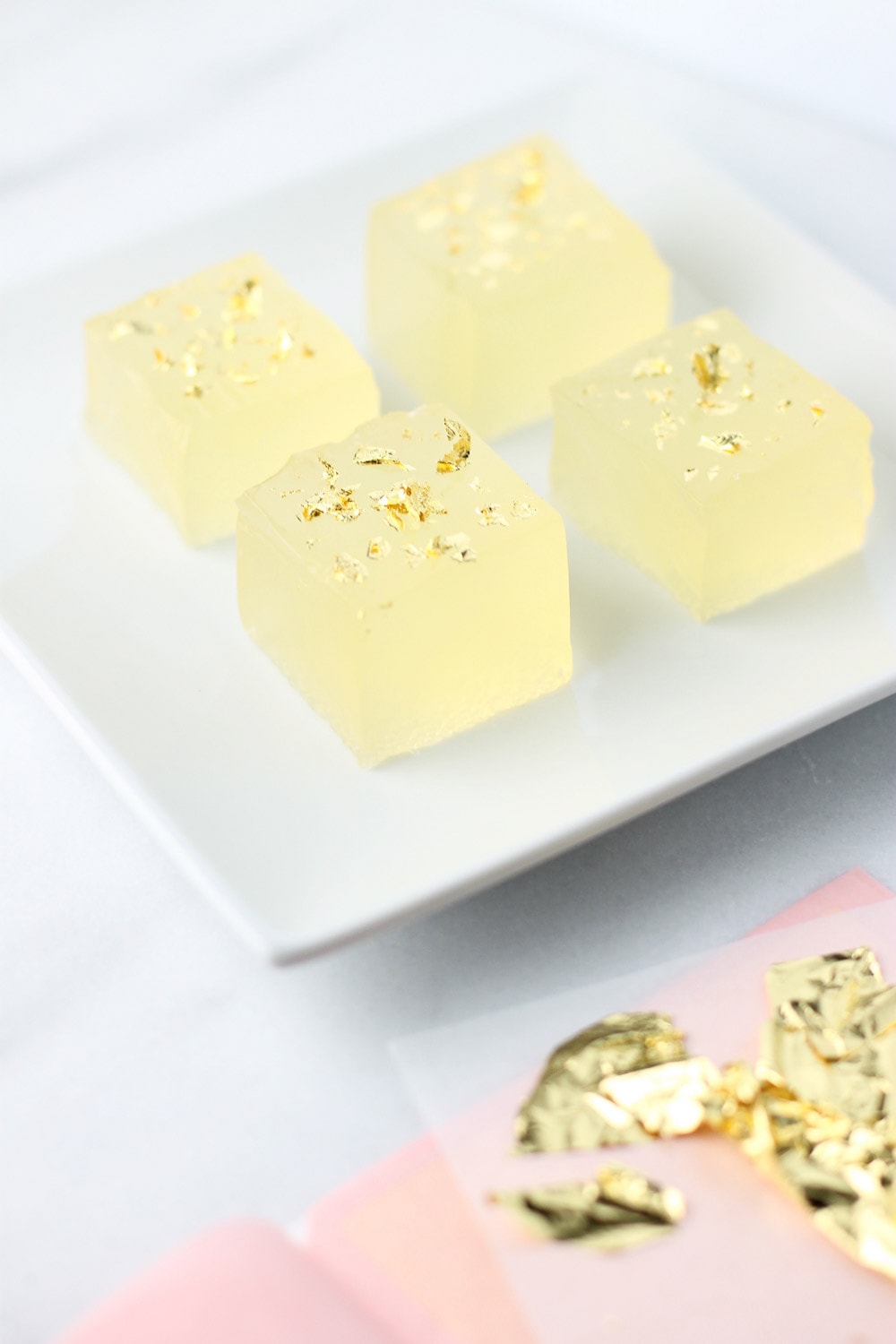 I like the rustic look of hand sliced squares, but you could definitely get a more finished look with a square ice cube tray, for instance. These would also be fun to make in silicone candy molds, right? You could just add another packet of gelatin to the recipe for a firmer texture, then pick out basically any shape under the sun. Do you have a mold at home you'd like to try these in? I'm definitely going to play around with different versions!