Temporary DIY Edible Gold Lipstick Glasses — These temporary DIY edible gold lipstick glasses make for a fun addition to a bachelorette, engagement, Galentine's, or slumber party!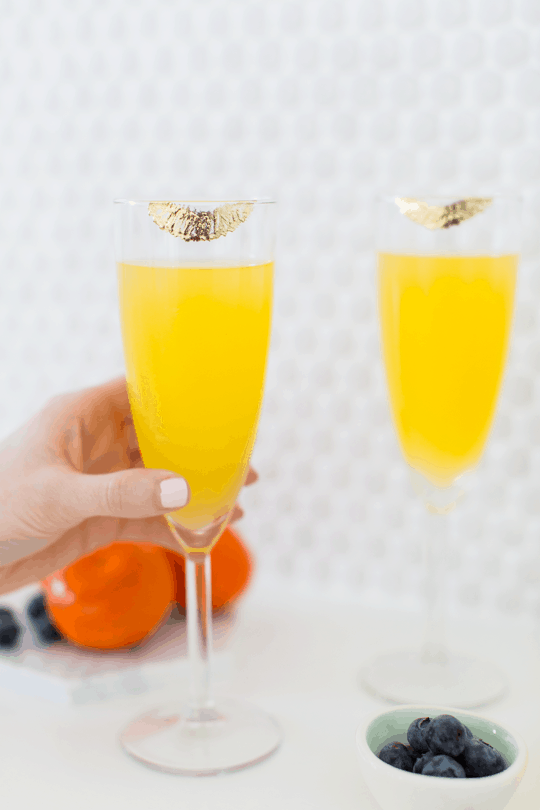 I know, I know. I'm kind of on a crazy edible gold kick lately. Sue me! I mean that in the most loving way possible, of course.
I just want to paint all the things, including these temporary DIY edible gold lipstick glasses. Because why not?!?
They're a super easy and quirky way to add a little DIY touch to a Galentine's, bachelorette, bridal shower, or even just a girl's night.
Plus, it gives me another good reason to take pictures of the new studio backsplash! Don't worry, you'll get to see the full reveal this week!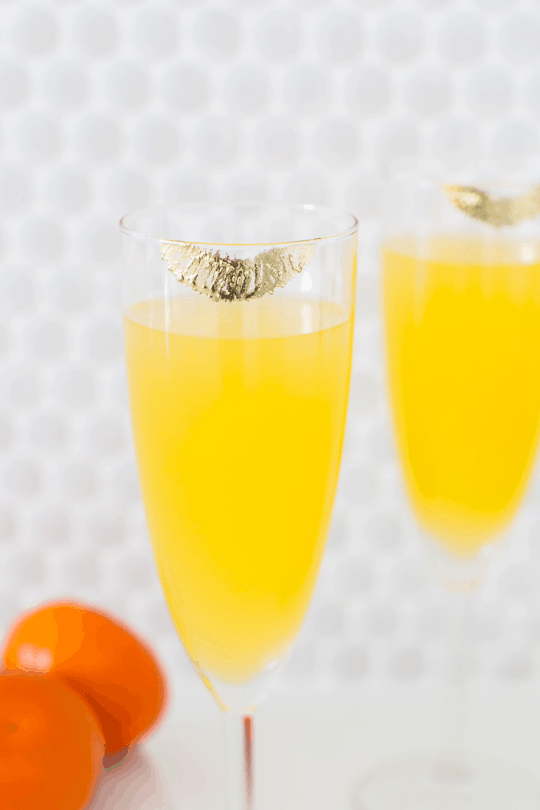 Materials DIY Edible Gold Lipstick
Vodka or almond extract
Food dedicated paint brush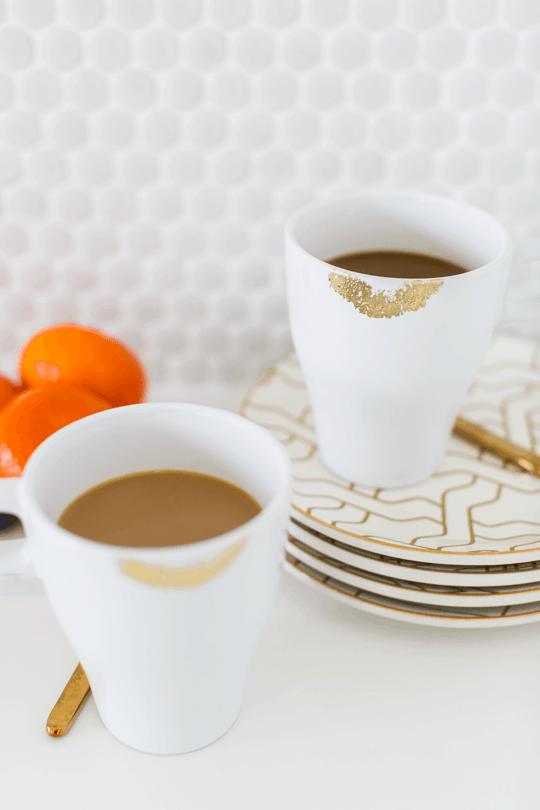 How To Make DIY Edible Gold Lipstick
These are made the same way as my conversation heart macarons.
1 — Essentially, you'll just add a dash of edible gold dust to vodka or almond extract.
2 — And then, mix them together with your food brush.
3 – Making sure your glasses are clean and dry, brush on a quick half circle just below the rim of the glass making to make imperfect lines to appear as the "lip print".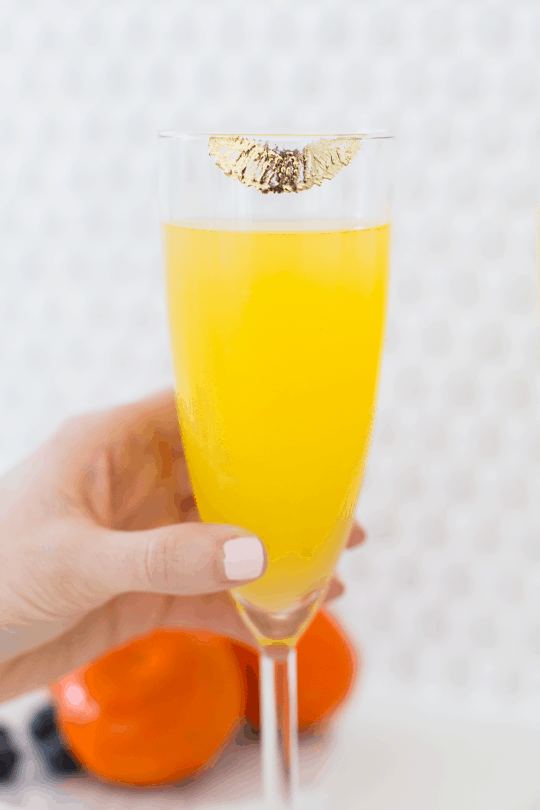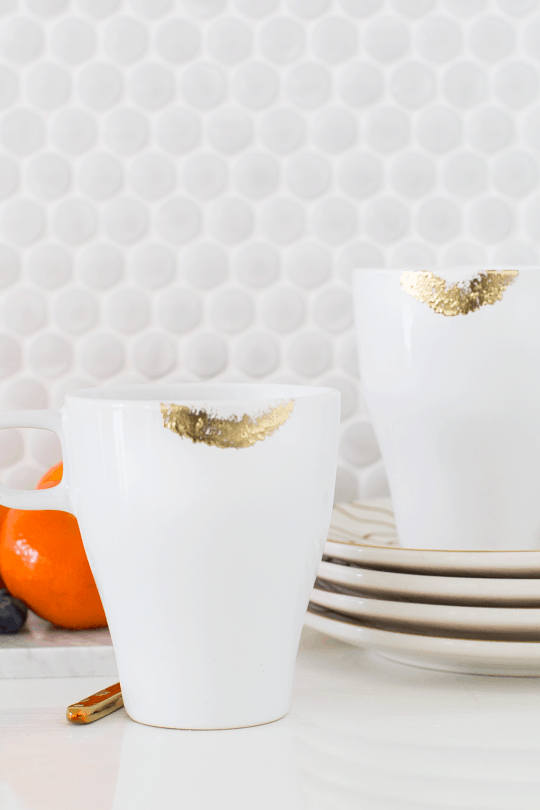 It looks cute on coffee mugs or champagne flutes, but you can use it for any glassware. And it washes right off.
It's totally edible and food safe, but can be wiped away if someone prefers a clear glass.
It makes for the cutest presentation when they go to grab a cup though, for sure!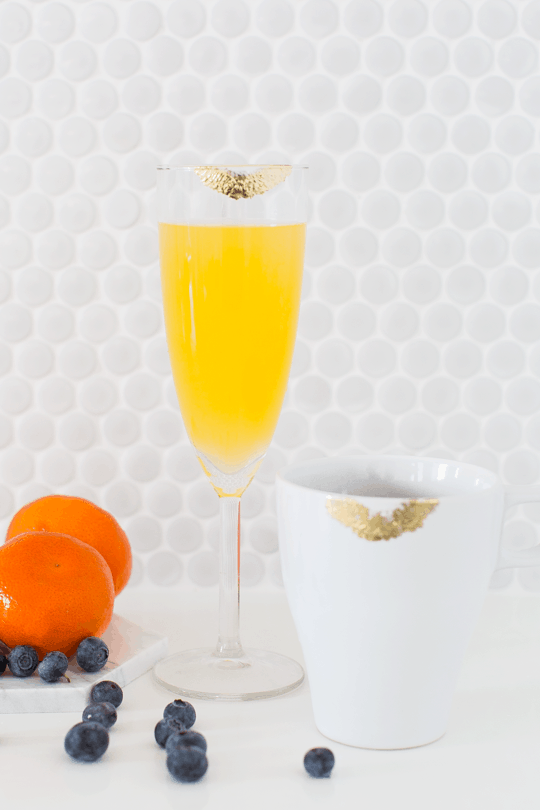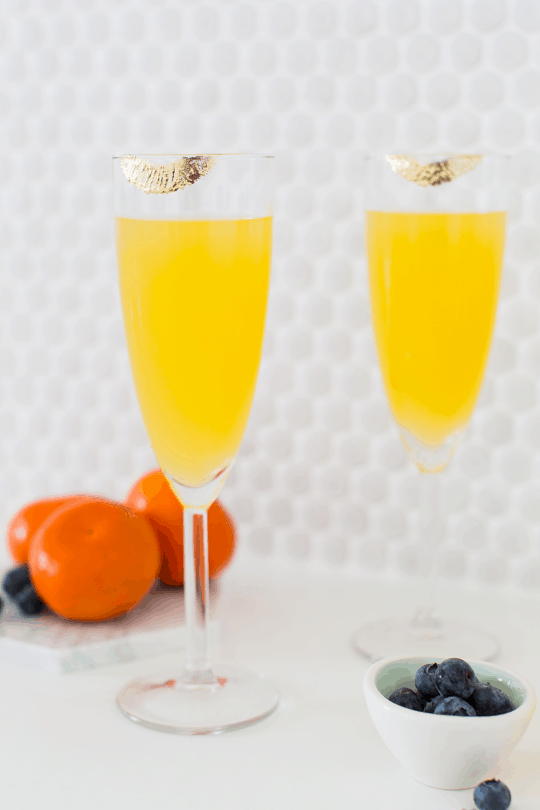 You could even make them in different "lipstick" colors as a drink marker of sorts. Of course, that could get confusing when someone if actually wearing lipstick, so maybe just forget I suggested that one.