DIY Color Block Trivets — Add a pop of color to the everyday dinner table or holiday settings with the DIY color block trivets! They're really solidify that you are, in fact, the hostess with the mostest.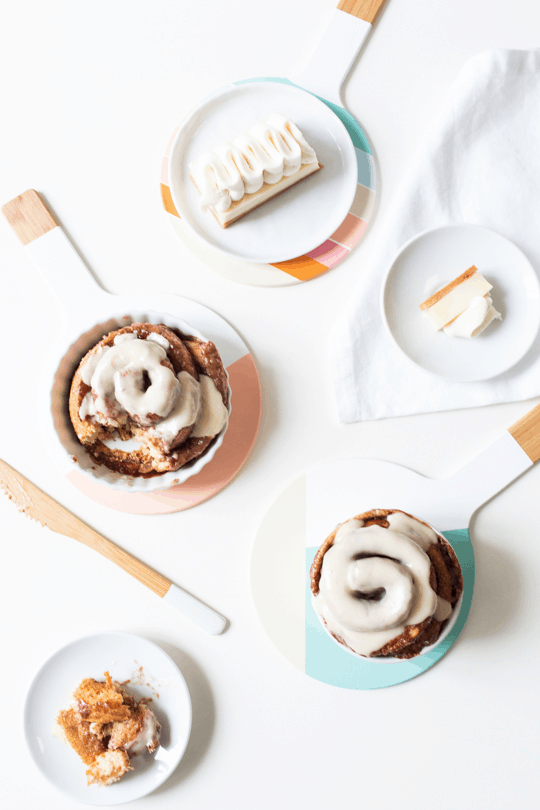 I'm back from West Texas and slowly getting back in touch with reality again. I figured after my "woe is me" posts lately that I should reward you for sticking with me with dessert and bright colors!
So with the holidays coming up, it only means one thing… well, two… endless food and crafting. It's basically what I live for every year.
To combine my two loves, I made these DIY color block trivets to help you spice up the dining room table or kitchen. They're really solidify that you are, in fact, the hostess with the mostest.
You can make these little guys in whatever colors or shapes you'd like, all you need is a blank slate trivet and your trusty ScotchBlue™ Painter's Tape…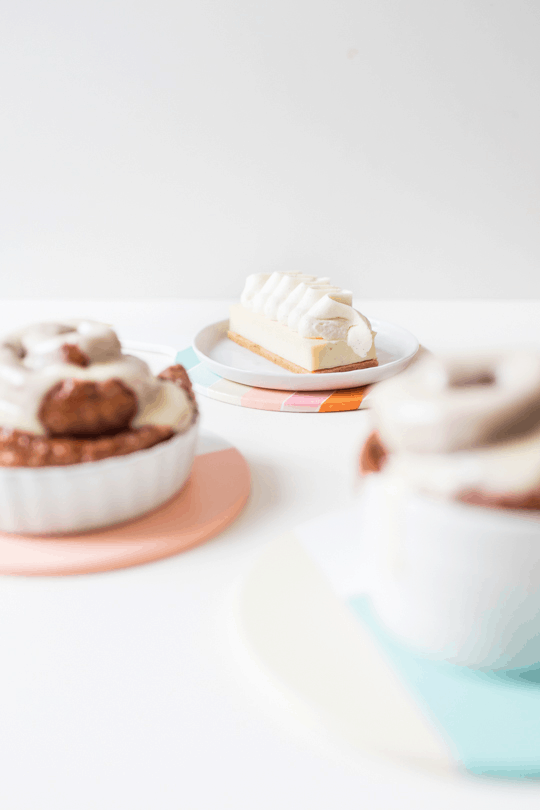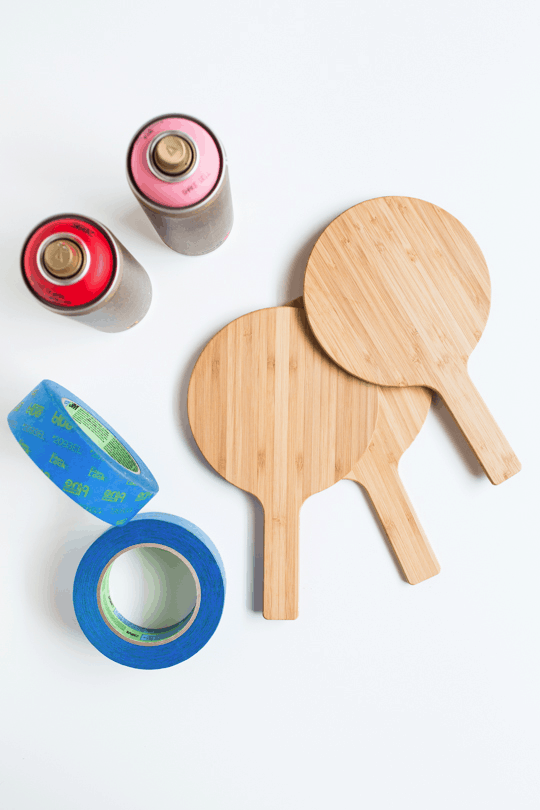 Materials Need To Make DIY Color Block Trivets

How To Make DIY Color Block Trivets
If you'd like to leave a little of the bamboo showing, first tape off a small section of the end of the handles. And then, paint the trivets with a white base coat.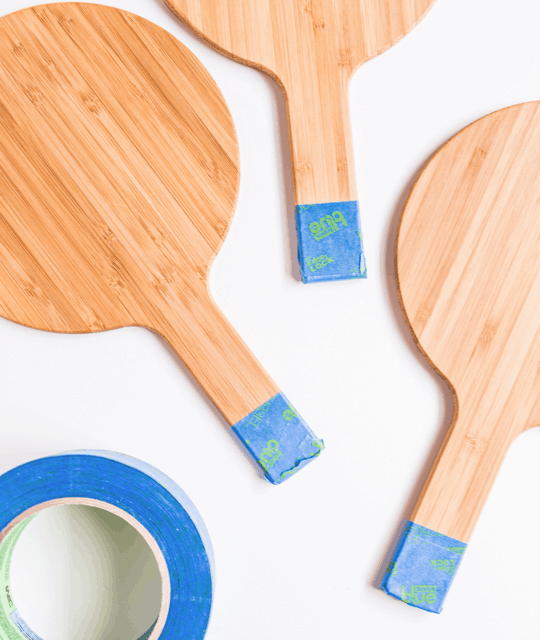 I used Multi-Surface and had great results. But Delicate Surfaces would provide even better results for taping & painting over freshly painted surfaces (24 hours old).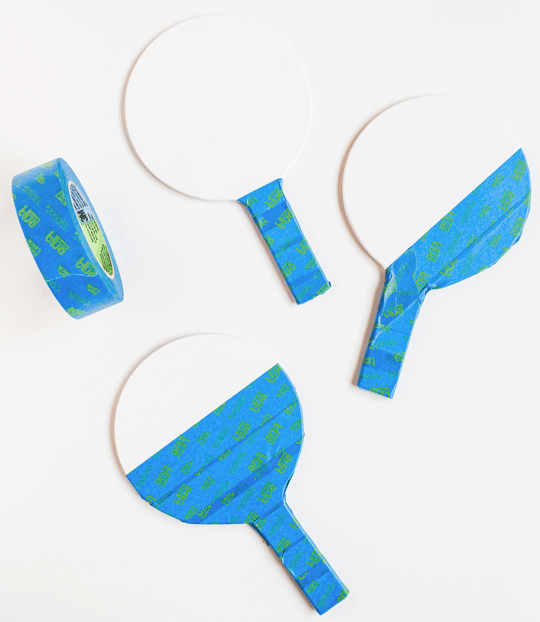 Next, tape off the other remaining sections, leaving only the part you'd like to paint with your next color showing.
Paint your next color on and let dry.
Remove the tape and let that layer dry for an hour or so, until completely sealed to the touch.
And then, re-tape and move on to your next layer.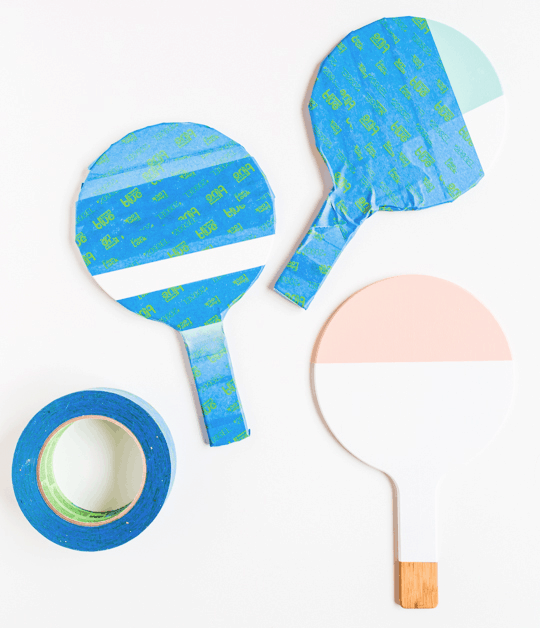 You can create a single colorblock tip, one or two overlapping colors or even create stripes one by one across the whole surface.
Once you're finished, remove the tape and let seal for 24 hours before using.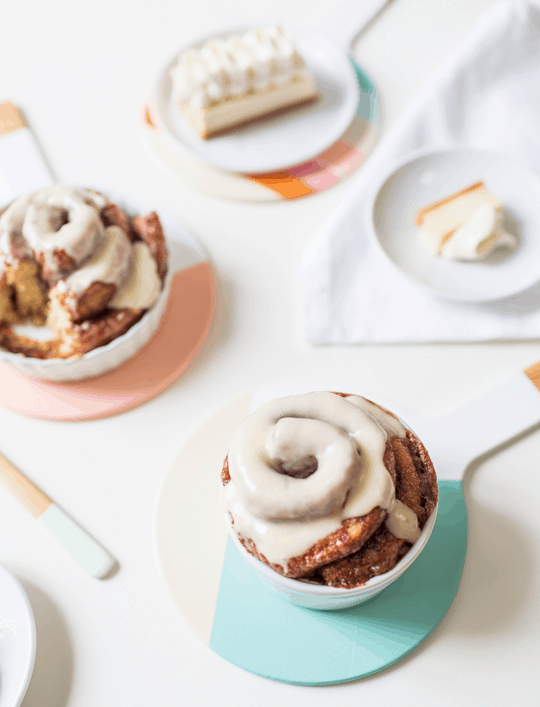 Once your baked goods or casseroles are ready to be served, place them on top of your colorful trivets to keep the table safe and add interest to your holiday tabletops!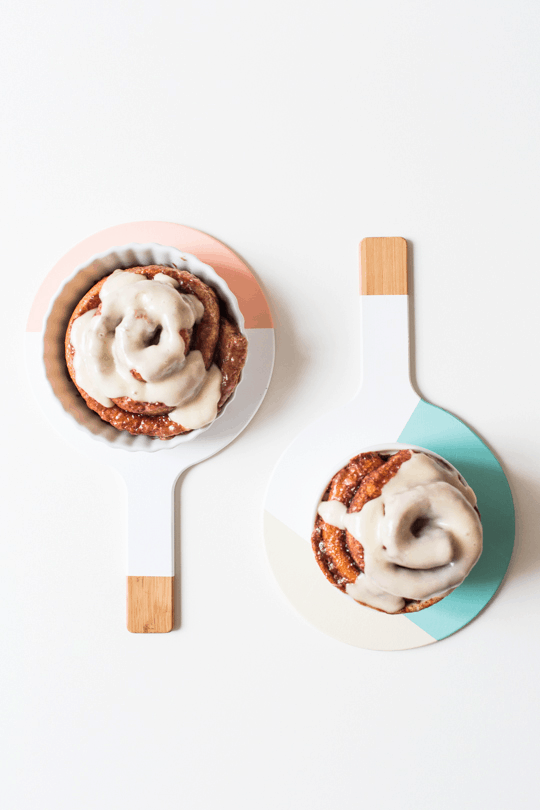 Now can we talk about how delicious these desserts were? I think I had a sugar high this entire afternoon, but it was worth it!
I love DIY projects that double as dessert, haha!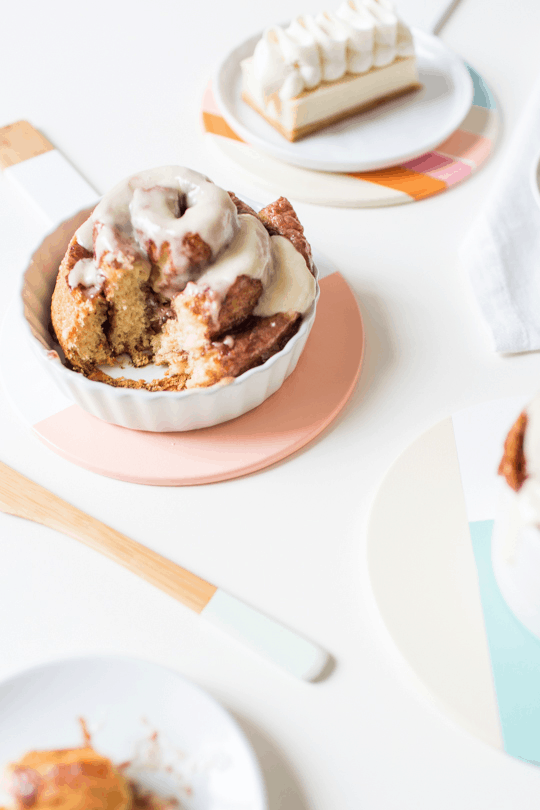 This post is sponsored by ScotchBlue™ Painter's Tape. All opinions are my own and additional product used in the project were selected by me. Thanks for supporting the brands that allow to bring you you bigger and better content!