DIY Acacia Wood Plant Stand — Ring in summer with this simple and very doable Modern DIY Acacia Wood Plant Stand! When you're a plant mom you know your plants need chic homes too!
I swear someone might actually think I have a green thumb with all of the DIY plant stands that I've been pulling out of my sleeve here lately.
It's cool though. I'm totally happy with being a poser if it means I get to keep this cute DIY acacia wood plant stand around. I just love it!
Even better, it's actually an Ikea hack. But I didn't want to get too crazy on you guys all at once.
I mean. I know you only need half a reason to run laps around something with it being Friday and all.
But just promise that if you do happen to run by an Ikea on your weekend excitement high that you'll buy up one of these guys to DIY sometime over the next few days…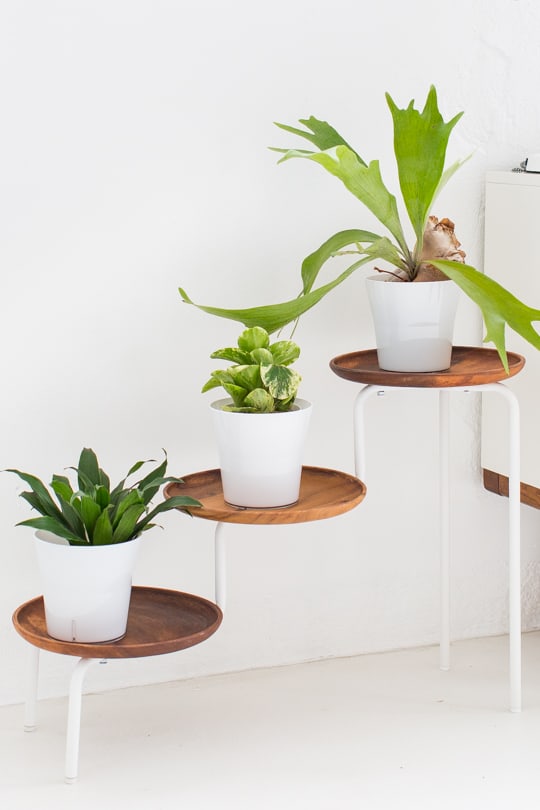 Materials Needed To Make A DIY Modern Acacia Wood Plant Stand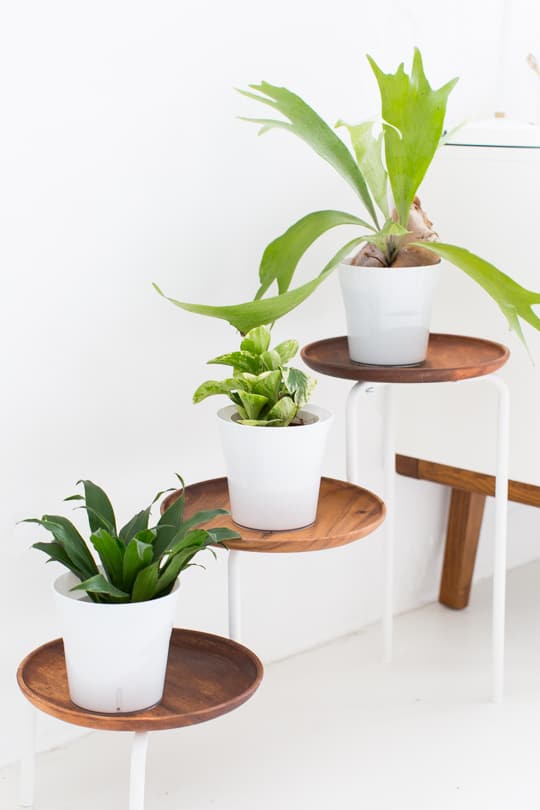 Okay, so technically I made this the hard way (i.e.- what you're seeing in the photos below) because I thought the stand looked better without the white plates that the stand comes with originally.
HOWEVER, this project is about 20 times easier if you just install the stand as-is. And then generously glue the wooden acacia plates onto the white metal circles with super glue.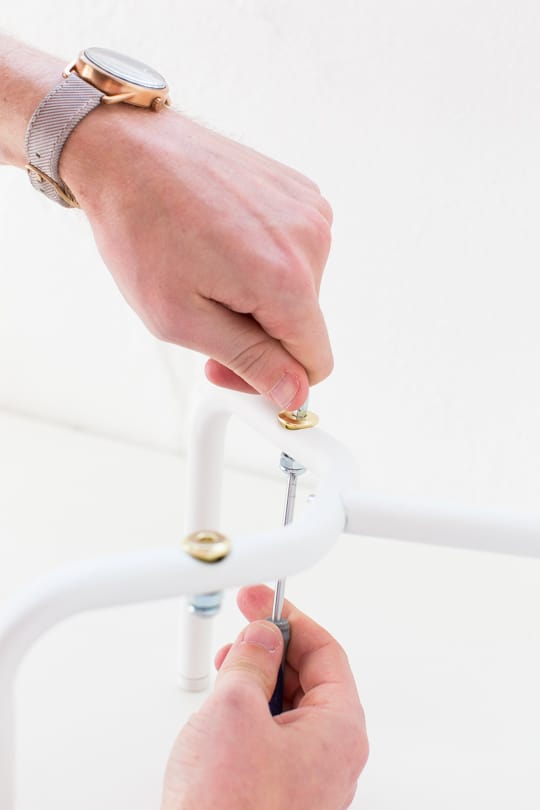 Indoor Acacia Wood Plant Stand
If you want to make it our way (where you don't see any white plates underneath and it looks like the wood plates are floating/stand alone) you install the poles of the Ikea stand as instructed, and instead of attaching the plates, you'll use the flat socket cap screws and the 8 connecting cap nuts as shown above.
THEN you'll use E6000 to glue the wood plates to the flat brass cap nuts, and use clamps to hold them in place while they seal.
I regret all of that work and in hindsight would just build the stand as-is and glue the wood plates on top.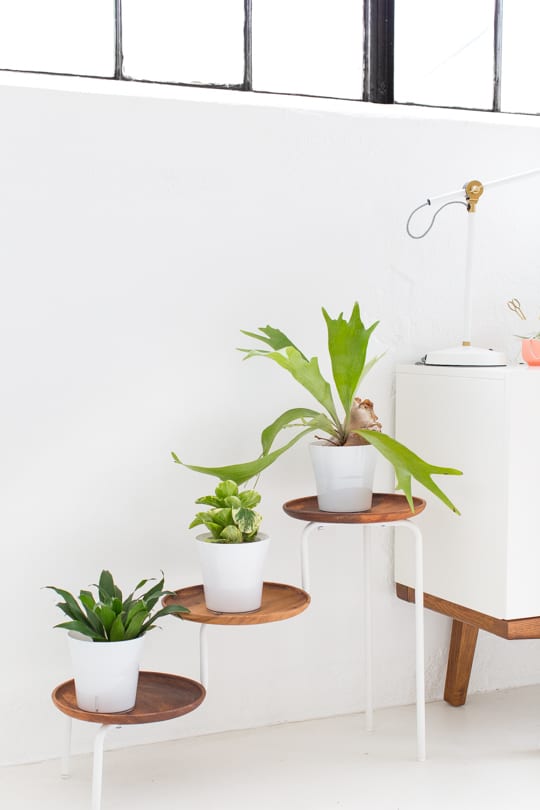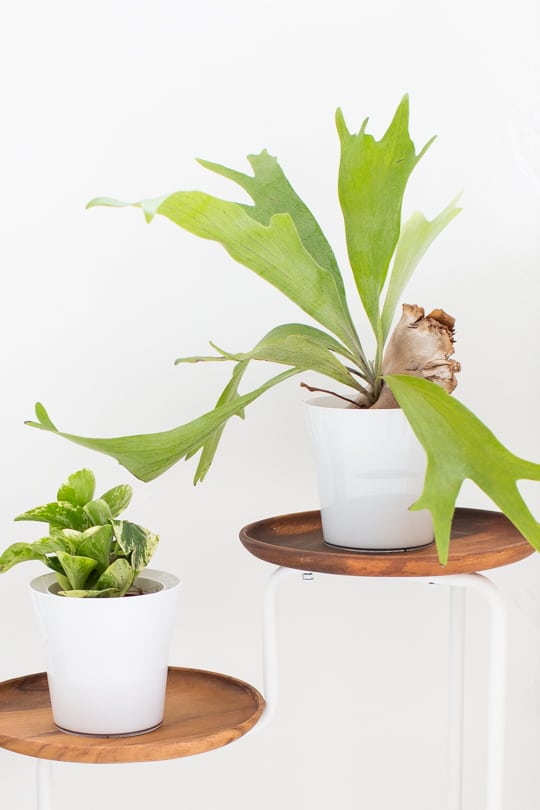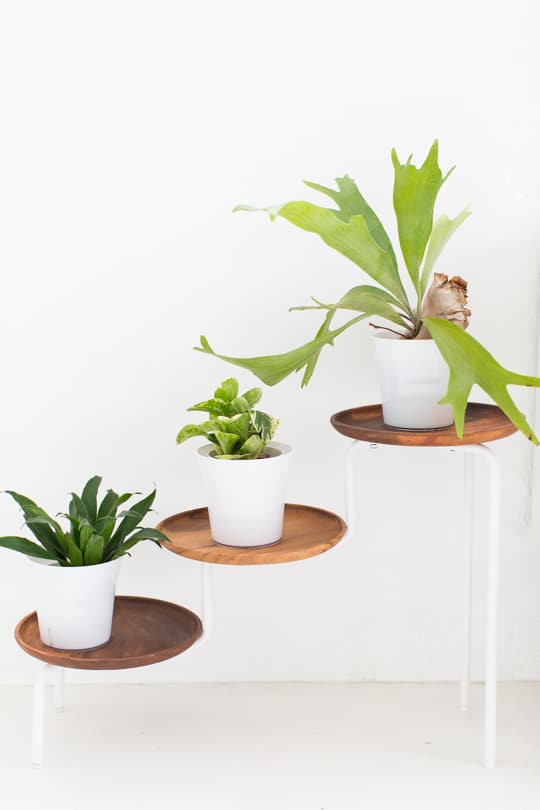 So there you have it! Me making something super simple into something super complicated… and then simple again!
Anyone still with me?! Yeah, my bad. At least I'm honest right?