DIY Marble Table Top with Gold Accents — Nothing says winning like making a DIY Marble Table Top with Gold Accents for a fraction of the cost of the one you've been eyeing online!
So I've been ogling a few marble table tops with gold accents for a while now to use for styling around the studio (like this one that's $1100!), which is obviously WAY out of my budget.
So a few weeks ago I finally did what any other longing marble love would do, and I made a super simple DIY marble and gold side table myself. Hairpin legs and marble topped tables aren't exactly a new thing, but making one that's coffee table sized for $120 instead of $1100 is good enough reason for me to jump on the train!
I have to say I'm pretty darn excited about how it turned out, and it's so simple that I wish I would have made it months ago when it was first on my list. —I have a tendency of putting off what I consider "big" home decor project undertakings, but this was definitely not one them. You'll also be pleased to know that I'm sharing how I make my metallic gold spray paint jobs last in high traffic areas…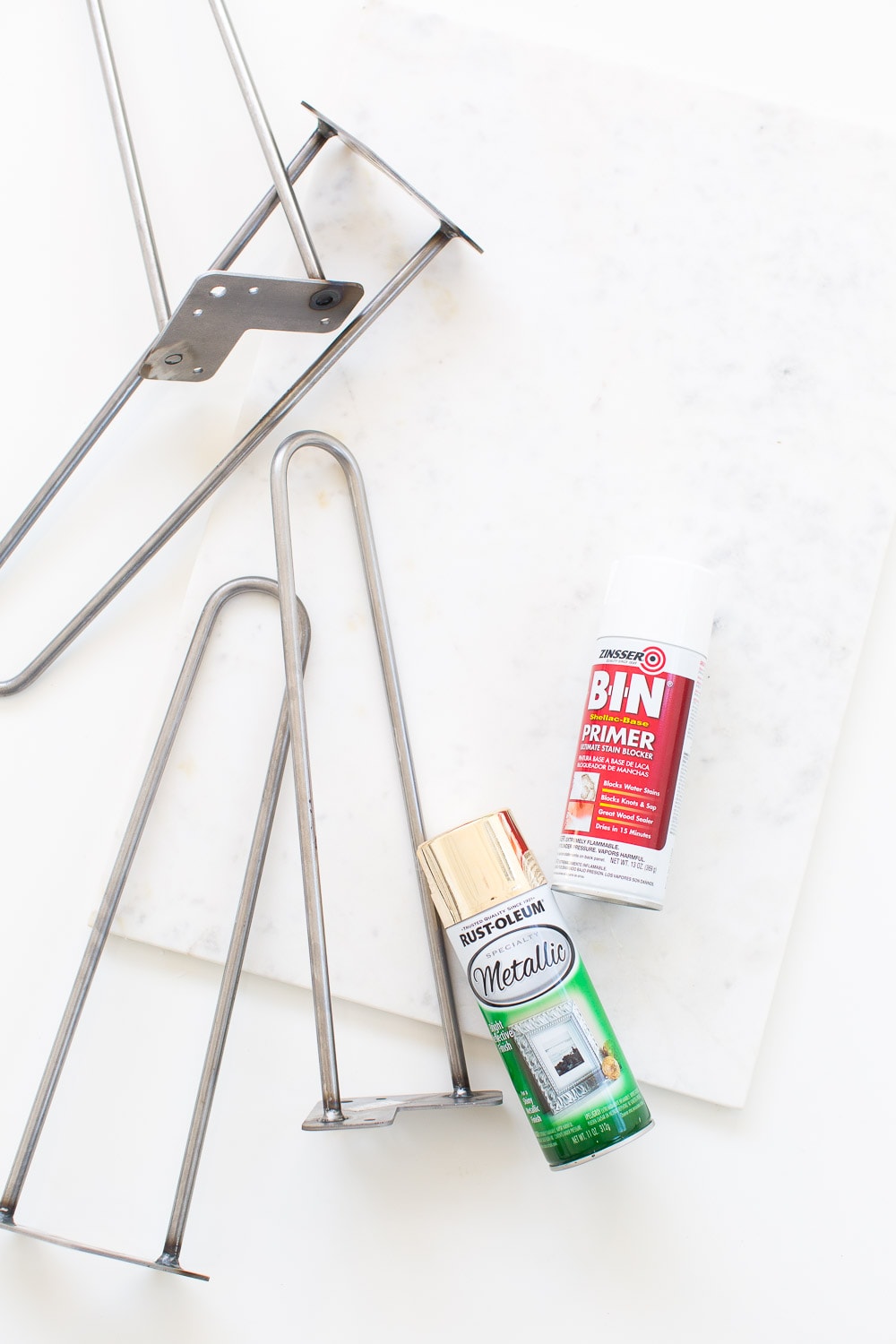 DIY MARBLE TABLE TOP HOW TO | GOLD ACCENT TABLE
The total cost of this DIY version is $120! Can you believe it?!
First things first, you'll need to paint the hairpin legs gold. To do this, I washed them thoroughly with soap and water since they're unfinished steel, and then I primed them with a good coat of BIN primer and let it dry.
For making the perfecting gold finish, I gave them each two light coats of gold and let them dry in between. To make sure they're not easily scuffed since this table is going to be front and center, let the metallic gold coat dry completely and then spray it with a thorough coat of spray shellac so that it has a nice, hard coating on it once it's dried completely.
This way you'll avoid the weird fingerprints that often happen to the gold paint and it will make it more resistant to scratches.

Once the spray shellac is completely sealed, use a healthy layer of Liquid Nails for granite and marble surfaces on the bottom of the steel legs plates. Be sure that you cover all of the main areas and edges, but be careful of adding too much or it will ooze out the sides when you press it against the marble.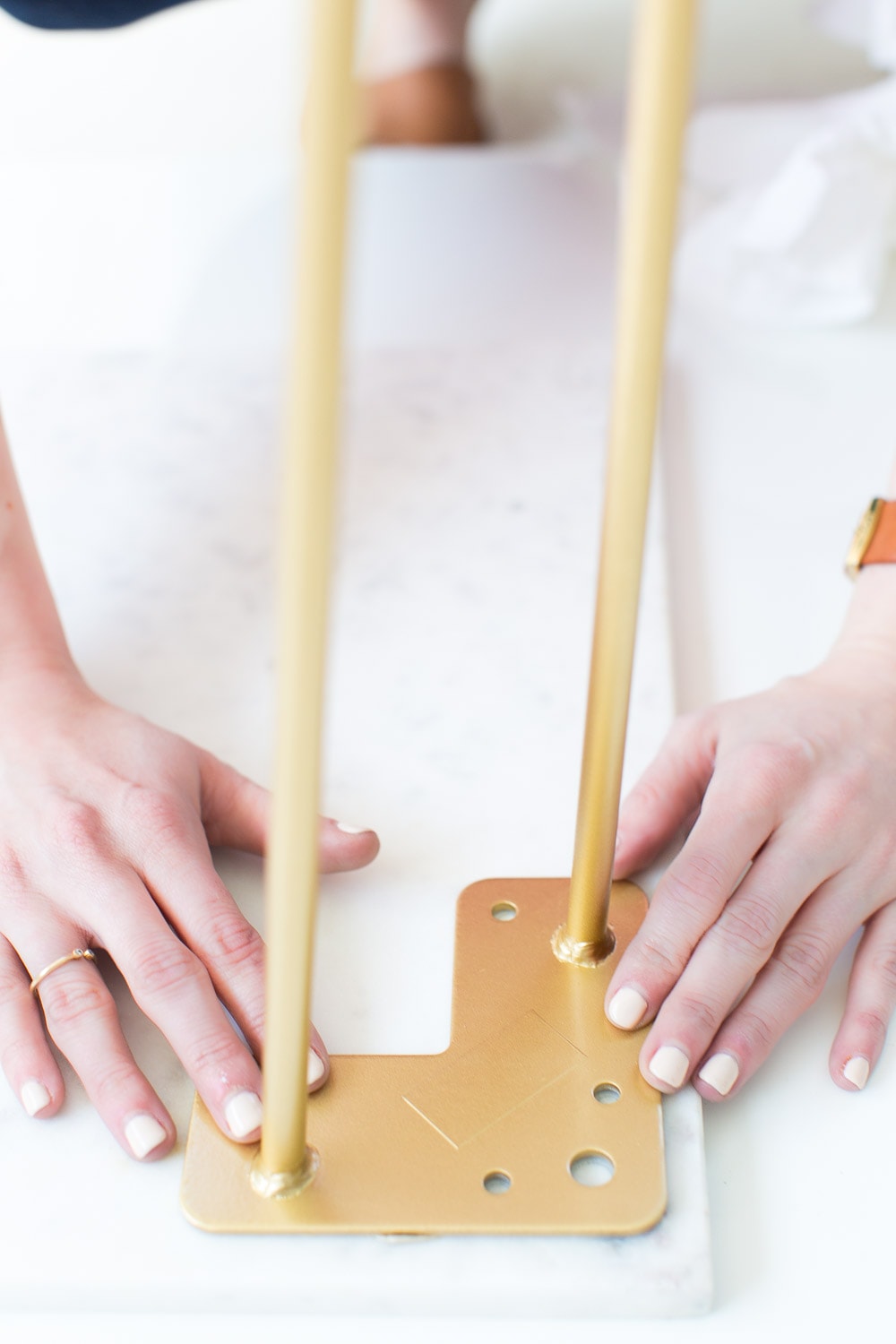 Laying the marble board upside down on a smooth, clean surface, place each legs with the Liquid nails in the four corners of the board, and leave it upside down to dry for the first 48 hours. Then you're all set for styling and entertaining!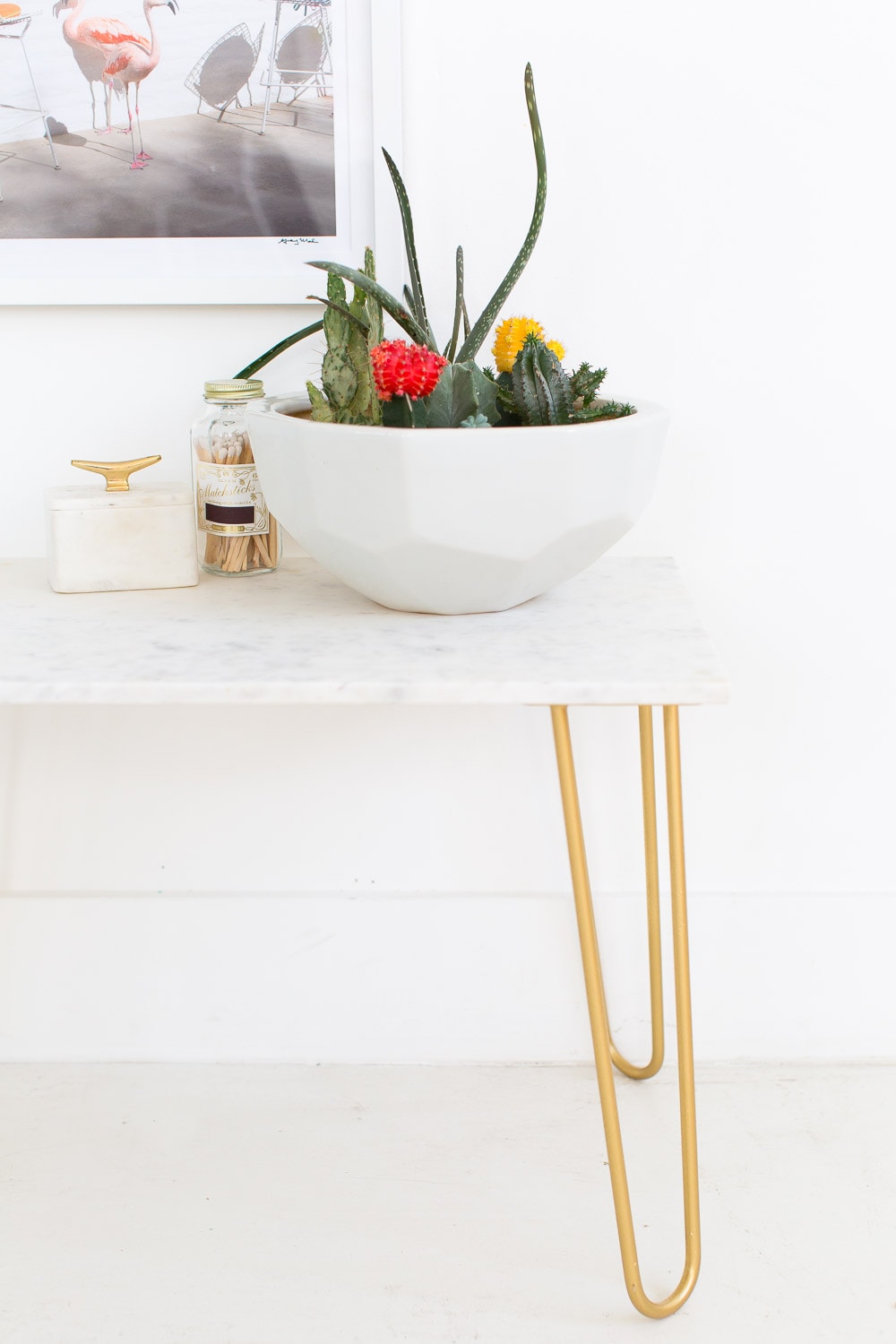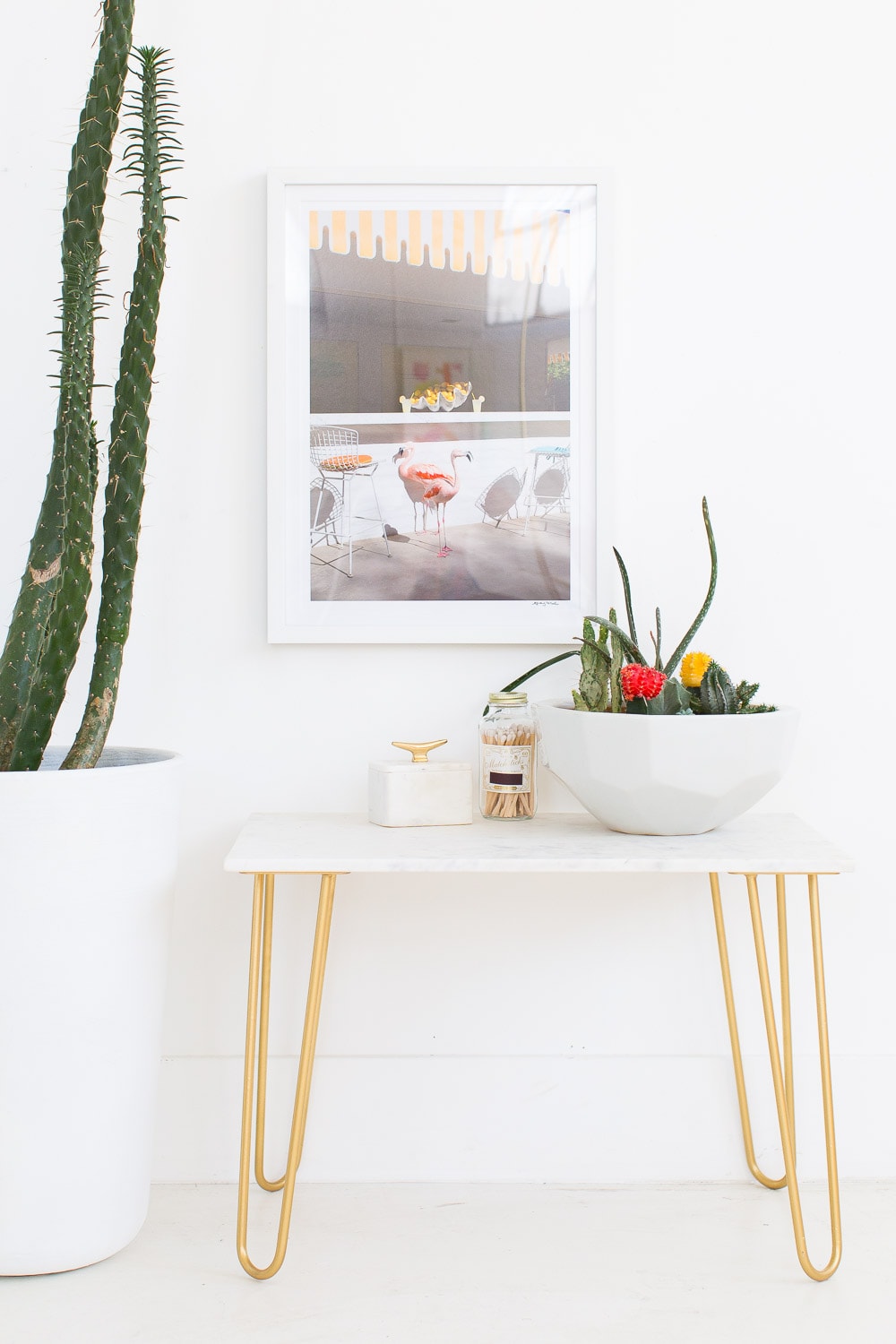 This is totally an easy weekend project that would make a good bang for your buck, don't you think? Have you all made any marble table top options? I'd love to seem them, so be sure to tag me on IG/social so I can follow along, too! In case marble isn't your jam, my friend Brittni made a DIY wooden bench using similar hairpins legs, and I'm in love with it!
For those of you that have asked, you can find the DIY to the patterned throw pillow right here!