DIY Pegboard Headboard — This easy DIY Pegboard Headboard is for everyone who can't quiet commit to a headboard and needs some add functionality to their space!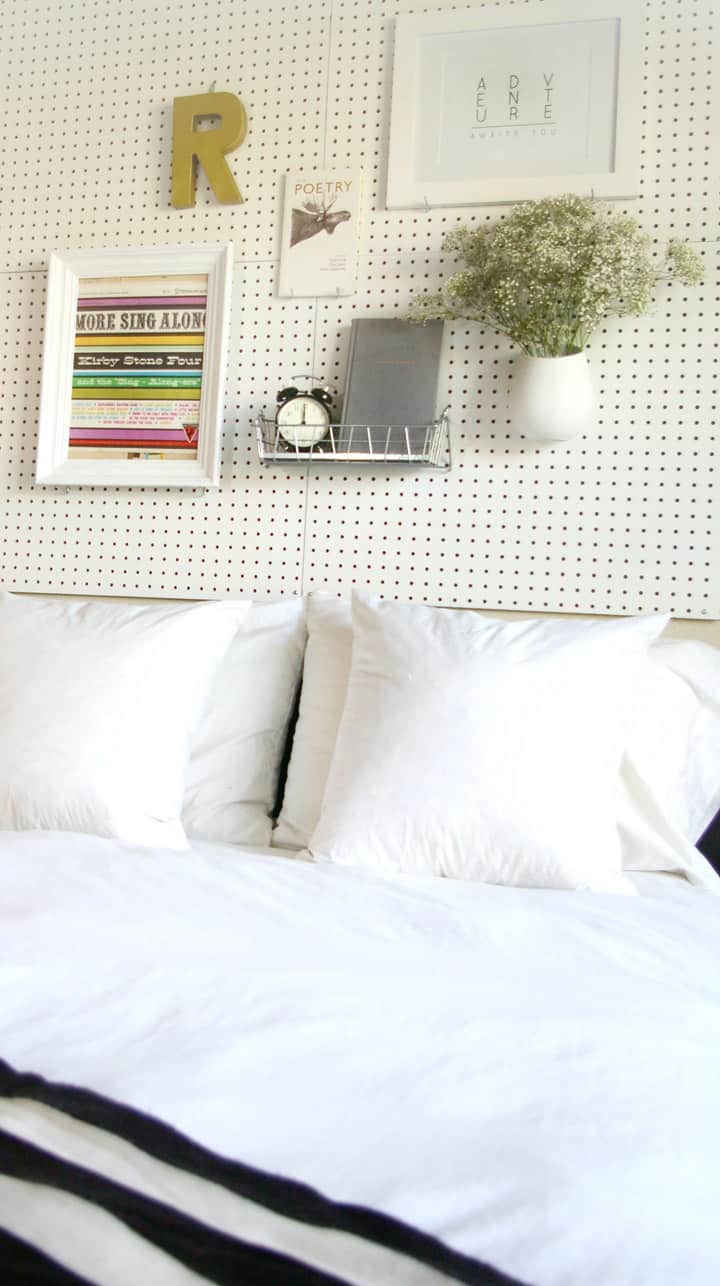 Don't worry I haven't deemed myself a poet, the title just rhymes by accident. Ughm..
Remember my oohing' and aahing' over headboards left and right?
Well, despite my insisting that I was going to decide on the perfect DIY version to create, I finally broke down and made one that would accommodate my constant indecisiveness.
Now you can sleep well knowing you won't wake up to another one of my headboard proclamations.
Without further ado, I'd like to introduce to you to my DIY Pegboard Headboard, designed especially for those that have trouble with commitment.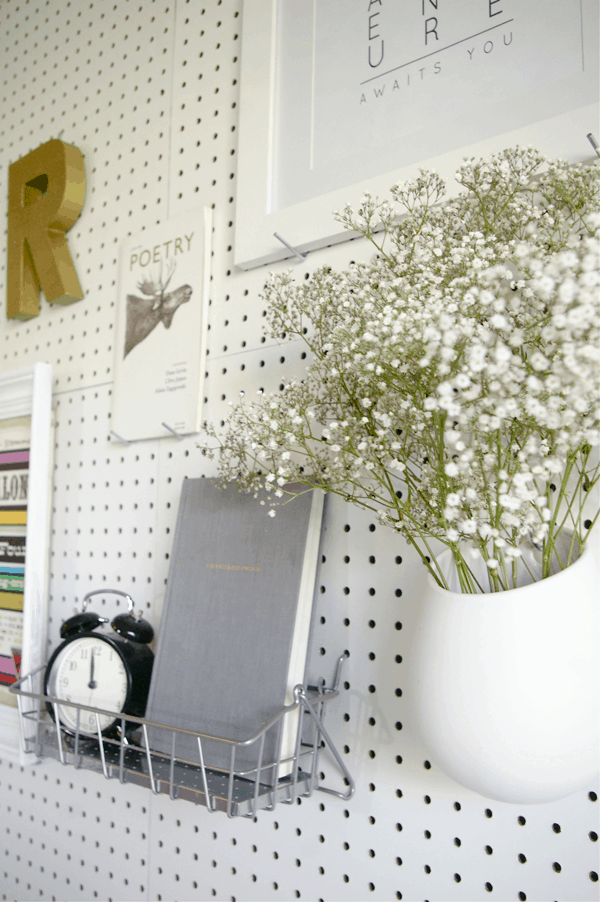 Materials And Tools Needed To Make A DIY Pegboard Headboard
How To Make A DIY Pegboard Headboard
I used four pegboard squares because we had no way to transport the size we needed in one go.
1 — Get a general idea of the layout you want, then measure and mark.
2 — Anchor dry-wall screws to the wall, and then place clear spacers between the wall and pegboard before screwing them in place.
3 — Continue with the remaining boards.
4 — Use pegboard accessory hangers to decorate!