DIY Pegboard Wall Art — This DIY Pegboard Wall Art is a statement piece that you can make your own with whatever colors, shapes, or seasons you want!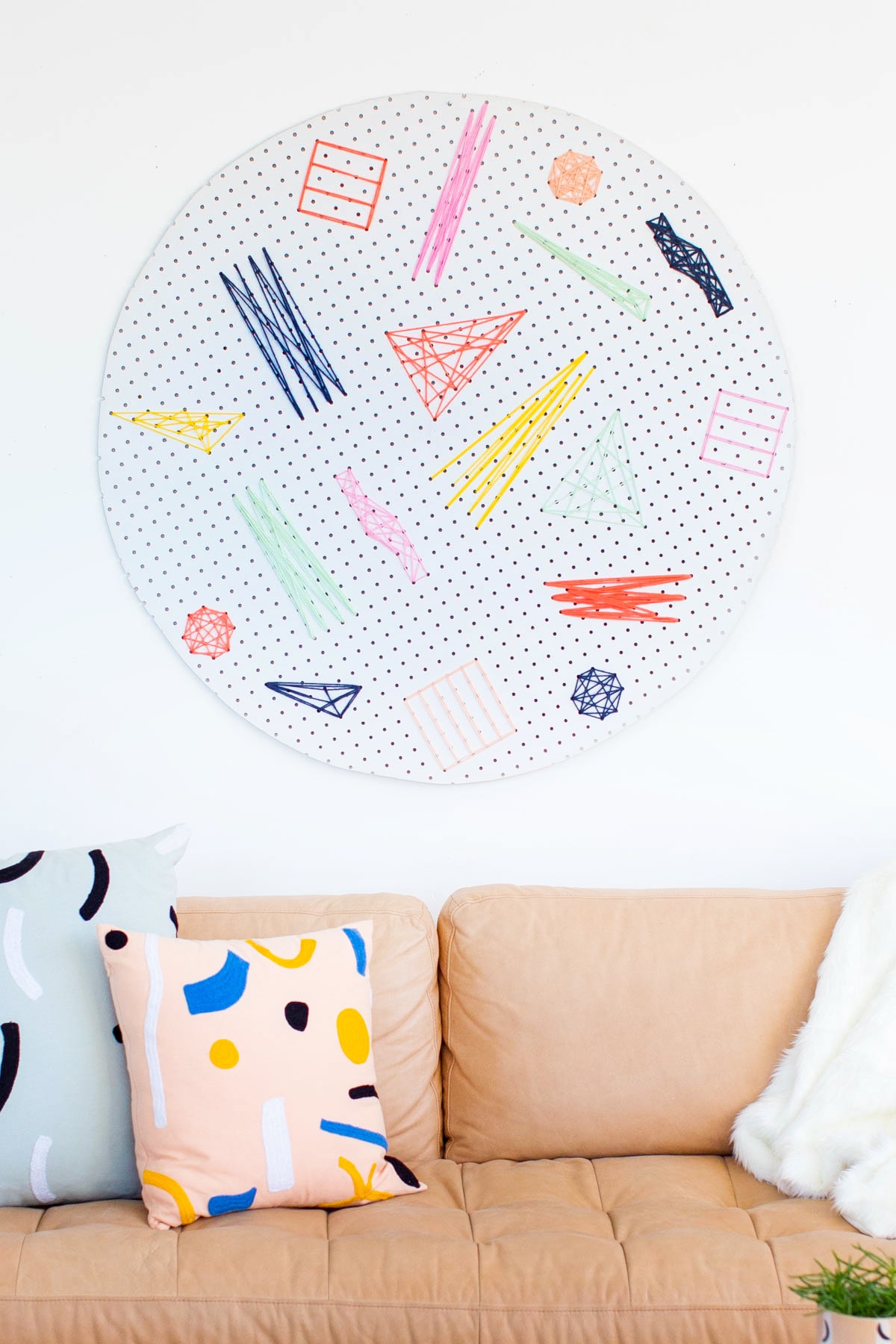 In case you're one of those people that like to switch up their spring and summer decor with minimal commitment and investment, this one's for you!
That said, you do have to enjoy a little crafty elbow grease, but you'll love all the possibilities of this DIY pegboard wall art.
In hindsight, I wish I would have used the natural brown side of the pegboard instead of the white since it doesn't pop quite as much with the white on white.
All in all, I'm pretty obsessed with this wall art idea, and you can make it into whatever design or color scheme that you'd like.
I also got a little over zealous on barking orders to Jared with this project, and forgot to take photos of him cutting the round shape from the solid square piece of pegboard. My bad!
In my defense, he likes to use the jigsaw, so it was actually a selfless act…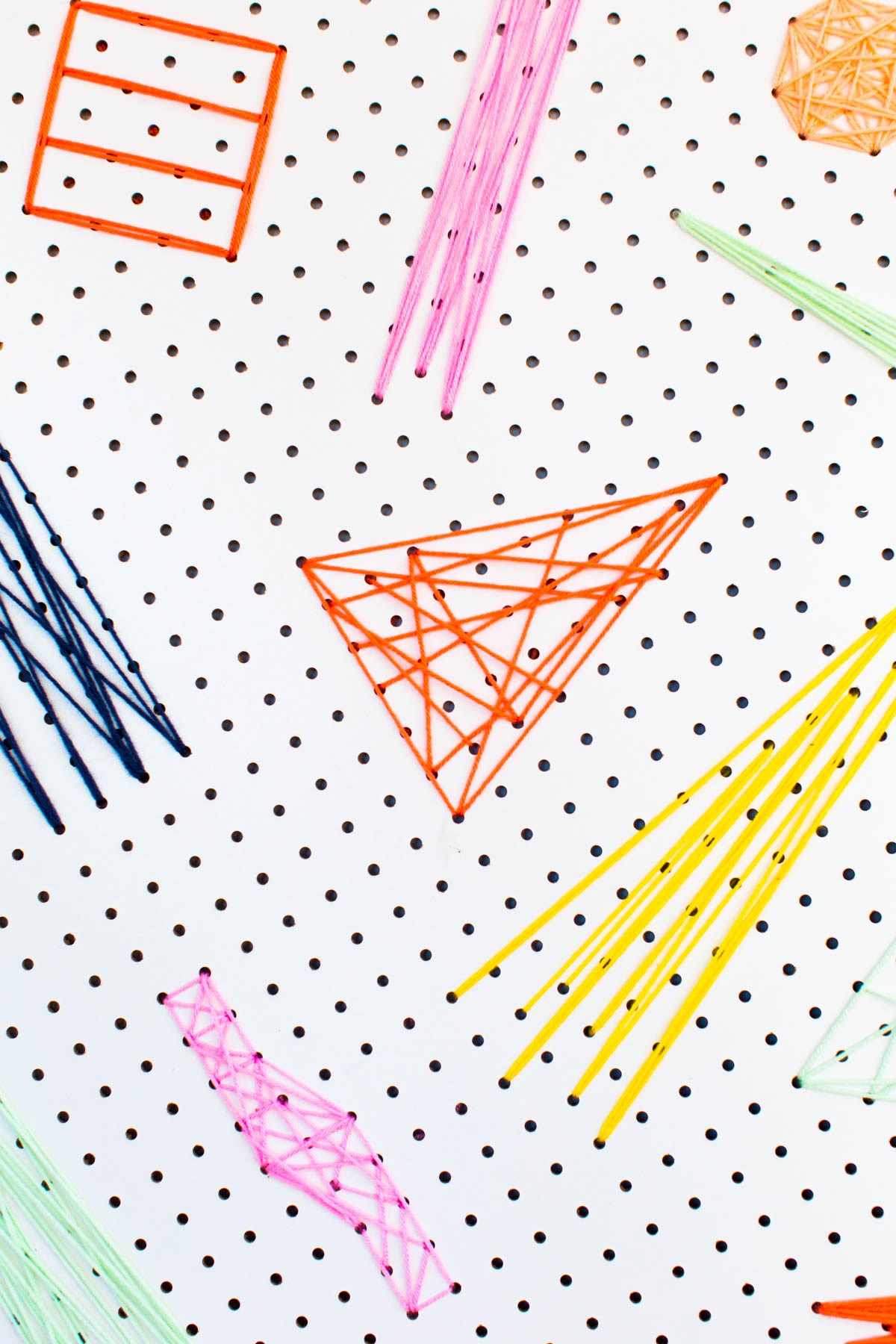 Let's start with the finished pegboard circle instead. When you have your shape cut out, all you have to do is spend a few hours stringing shapes over and over through the pegboard holes with a yarn needle.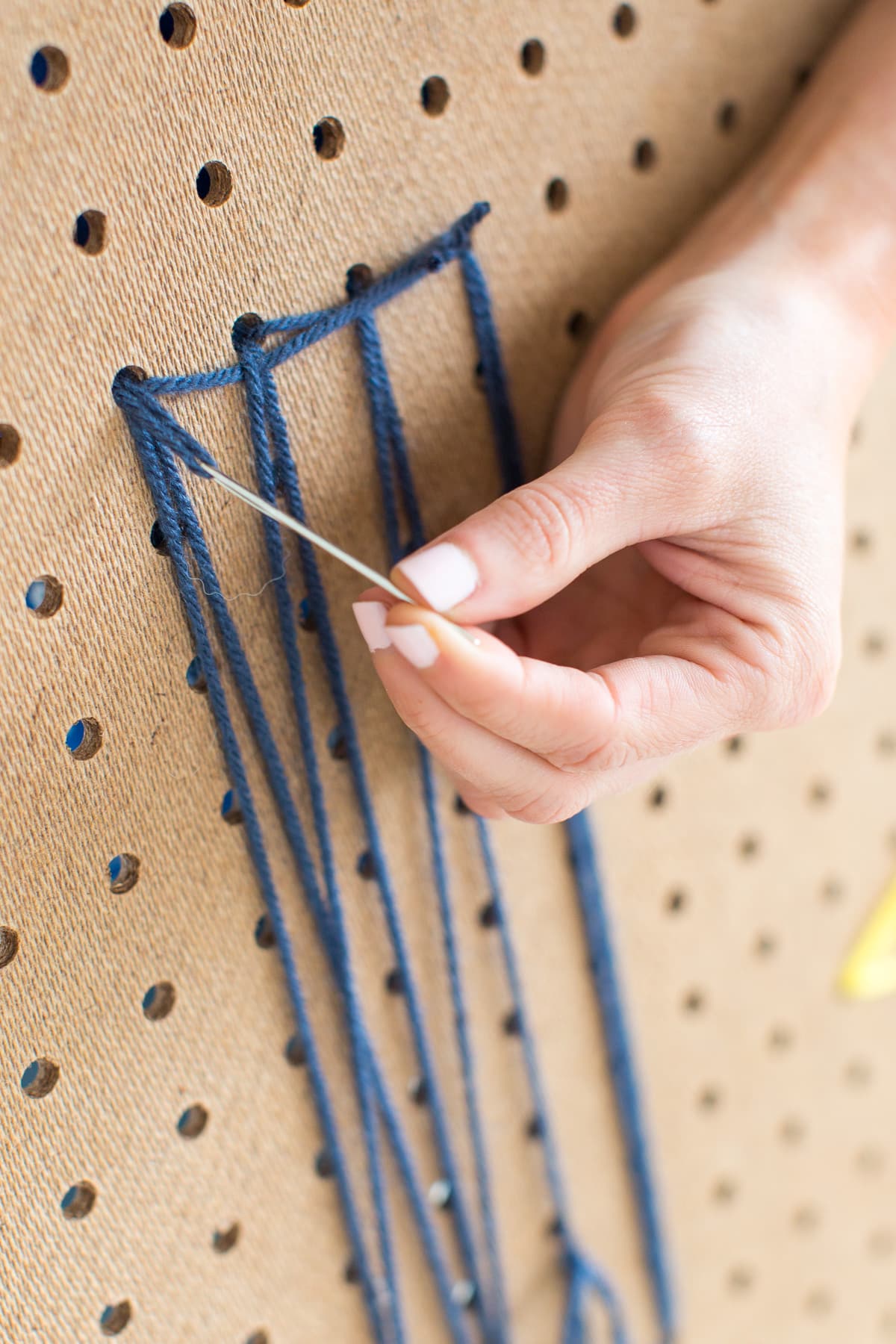 Once you've lost a few hours off of your life by attempting to make a giant 5-foot version of this project right off the bat like I did, you're ready to hang your final piece. Luckily the holes are already drilled for you, so we just used heavy duty white nails to blend in with the pegboard to mount it to the wall.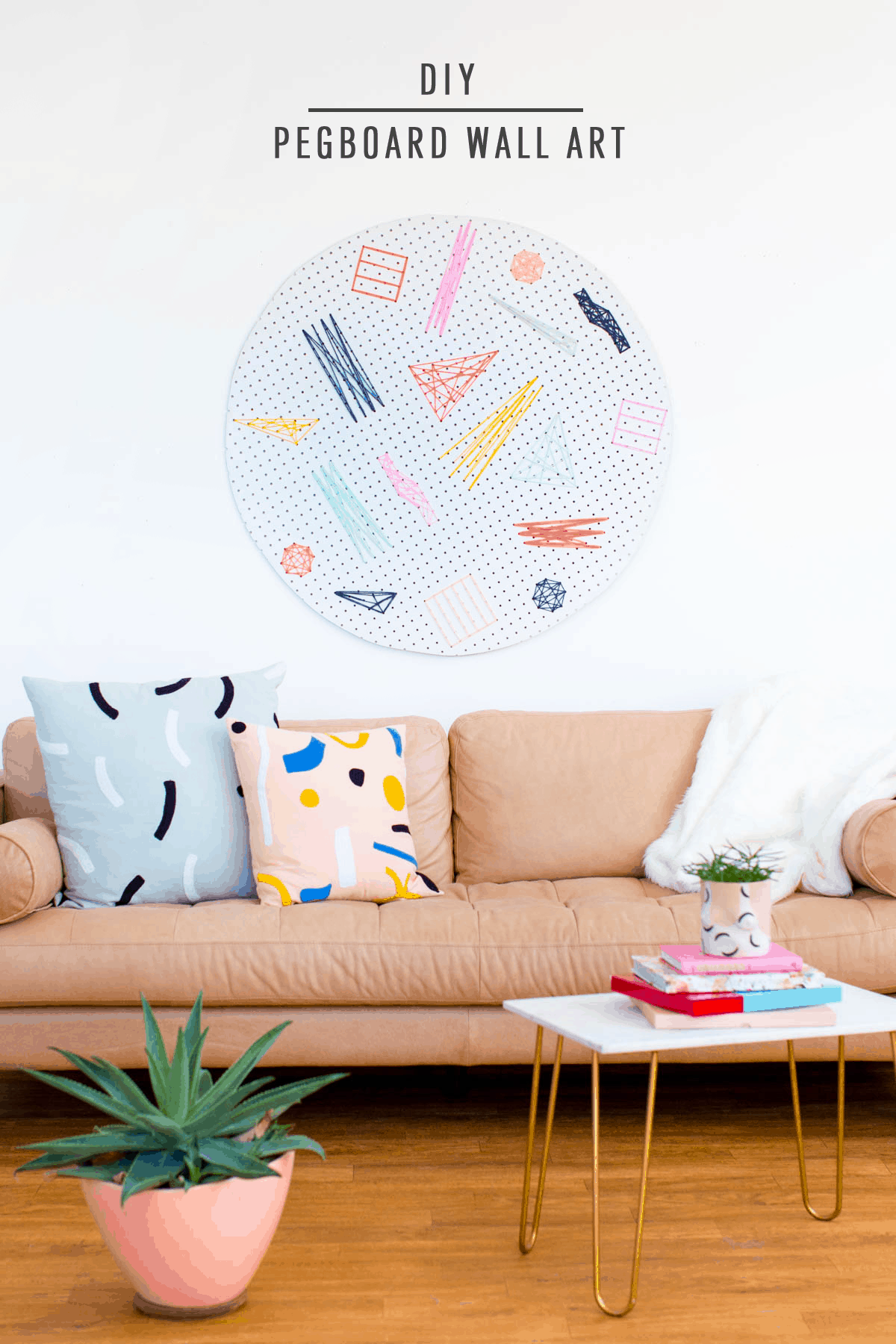 I also really love the idea of painting the pegboard a color first before threading it with yarn. What do you all think?! Yay or nay?