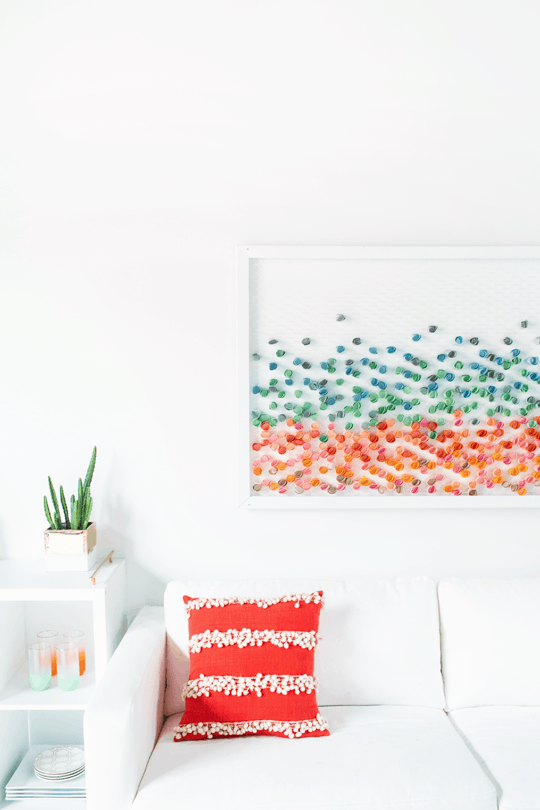 Once upon a time in May (don't you love when anti-climactic stories start off this way?), I was at a Smilebooth event and met a lovely lady, Corey, who I asked to be best friends with me about 5 minutes into knowing each other. She had made this amazingly clever backdrop with chicken wire and paper and I was in love.
Technically, first I tried to convince her to start a blog, then I tried to convince her to come work with me, and then I asked her if we could be best friends. Alas, she has young kids and quit her corporate job to be able to be home with them so I have to wait a few years. In the meantime I've come up with a version of her project that you can use as DIY paper wall art, or make an even bigger version for your own backdrops until Corey will come hangout with me in the studio everyday and share all of her cool stuff with you…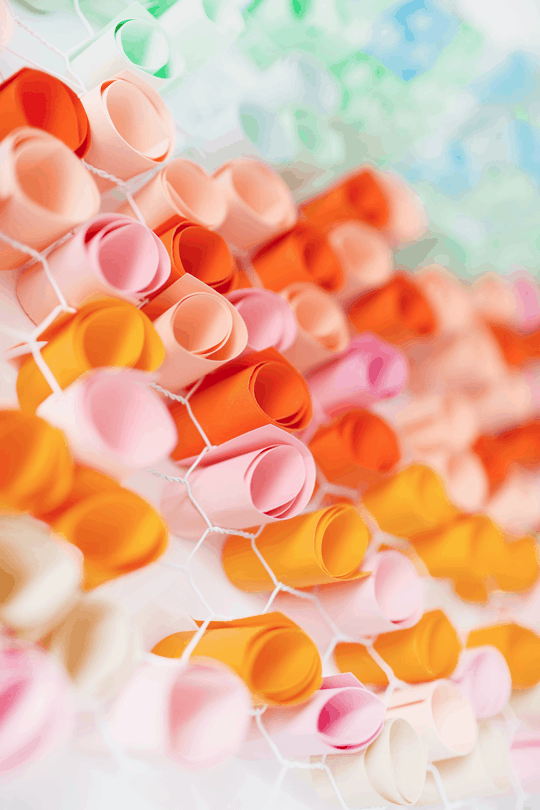 MATERIALS
Wooden art or store bought frame
White spray paint
Drill and drill bit
First, staple chicken wire to the back of your frame with a staple gun and use wire cutters to cut away the excess chicken wire, being sure to bend over the sharp edges as you go with needle nose plier or the side of the wire cutters.
Once the wire frame is constructed, spray paint the frame white and let dry.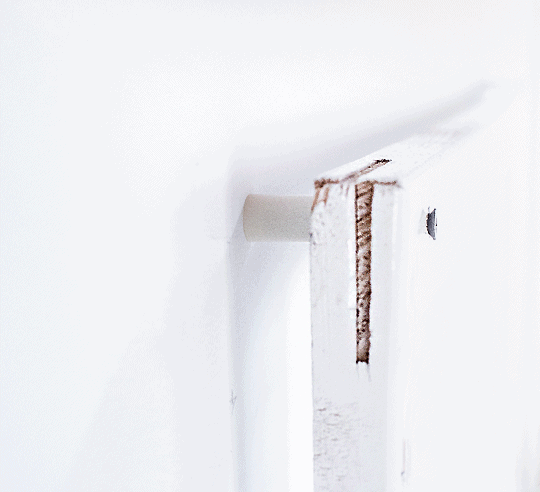 Measure and mark where the screw holes will be in all four corners when attaching it to the wall, then use a drill bit the corresponds with the size screws you'll be using to hang the frame to create pre made holes for the screws and spacers
Follow the directions on installing wall spacers according the packaging, and screw the frame to the wall.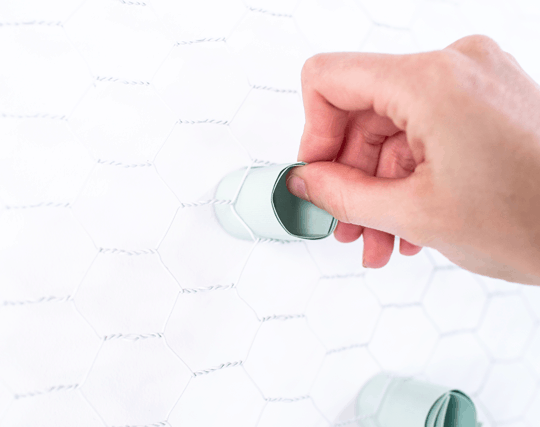 Roll up the 2×8 in. strips of colored paper and insert them into the hexagon openings of the chicken wire.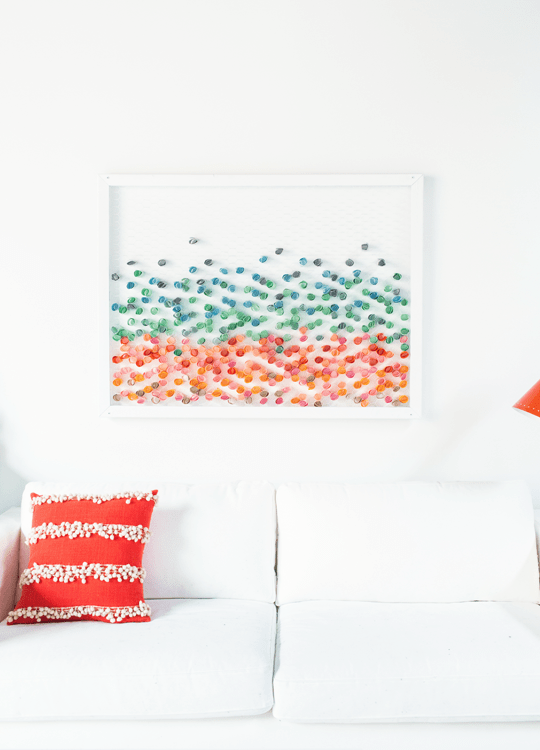 Fill up the frame as much or as little as you'd like with the paper strips. Originally I planned to do an ombre look from top to bottom but as it turns out I didn't buy enough of the right colored paper, so I ended up going with color everywhere. Story of my life.