DIY Rainbow Art Wall Hanging — Have a wall that needs some cheer? We have this DIY rainbow art wall hanging that will be just perfect for adding a little color.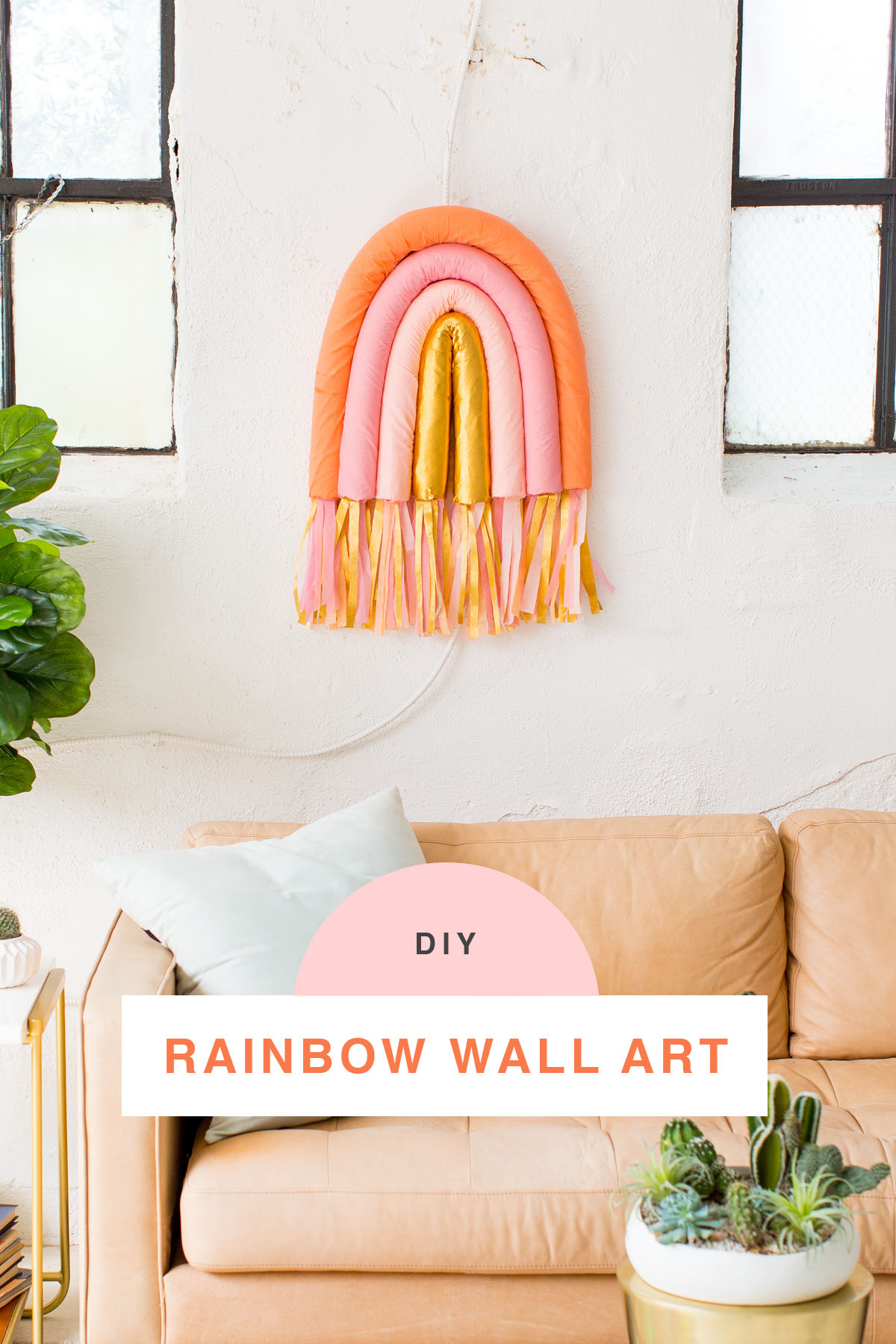 You may have noticed we have a certain thing for color…and rainbows..and unicorns. Okay, so we'll leave unicorns out of this one for now, but we have combined some surprising DIY supplies to make very budget friendly DIY rainbow art. Any guesses?!…
I bet you wouldn't have thought that pool noodles would make for chic art in your home, but I think this proves otherwise, don't you think! Not that we're encouraging you to hang dollar store noodles from the wall or anything.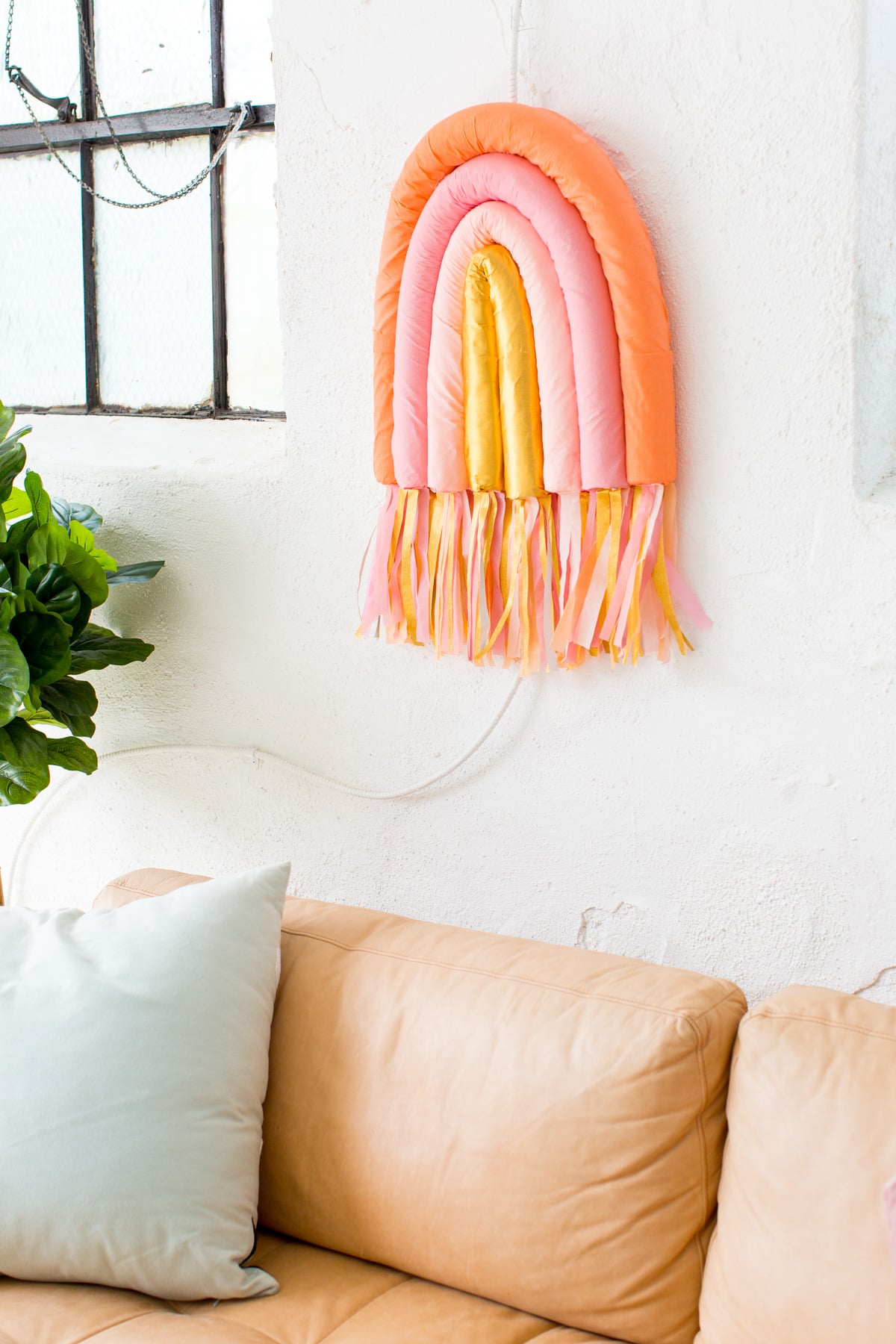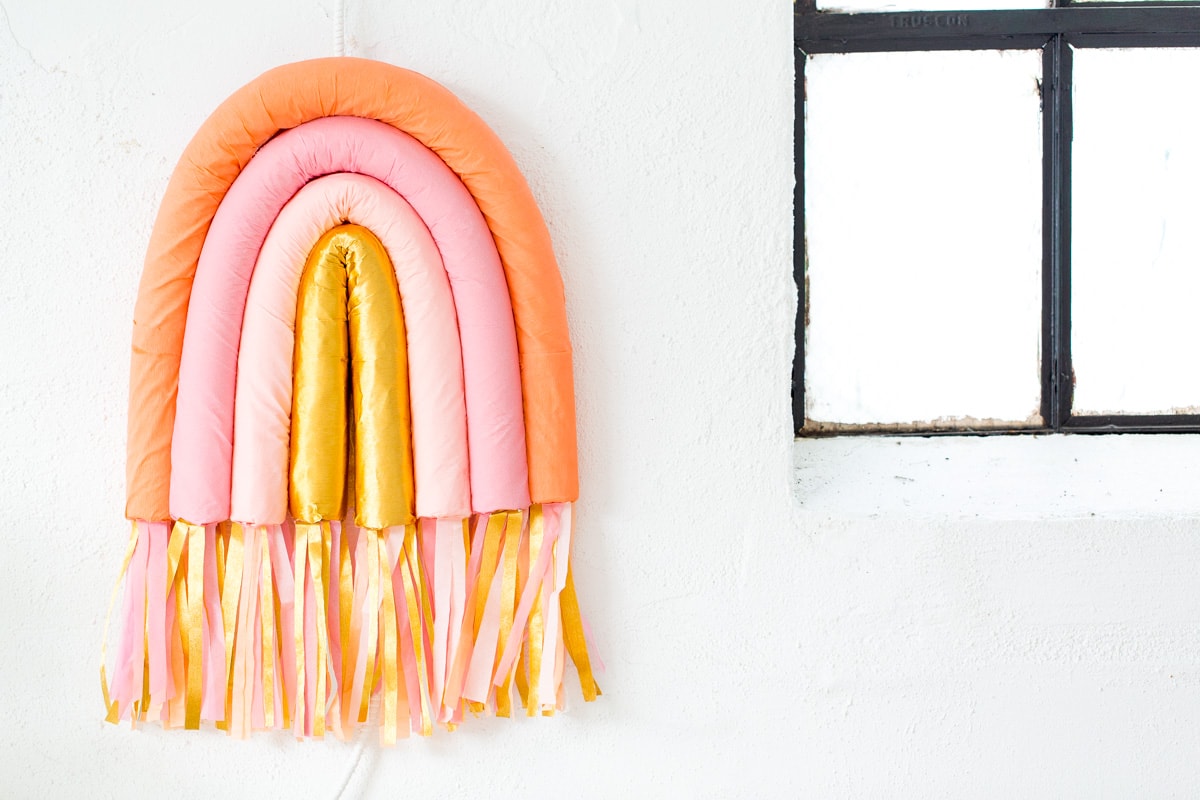 We used colorful crepe paper, a lot of hot glue, and a little bending to create this fun and modern DIY rainbow wall art by adding some colorful crepe paper. It sounds a little crazy but we pinky promise you'll love it!
P.S. slow and steady wins the race on this one. It may take a little longer to make sure your rainbow decor looks nice, but all eyes will be on it!
DIY RAINBOW ART WALL HANGING | RAINBOW DECOR TUTORIAL
Poster Board (we used a similar single sheet in blush pink from our local craft store!)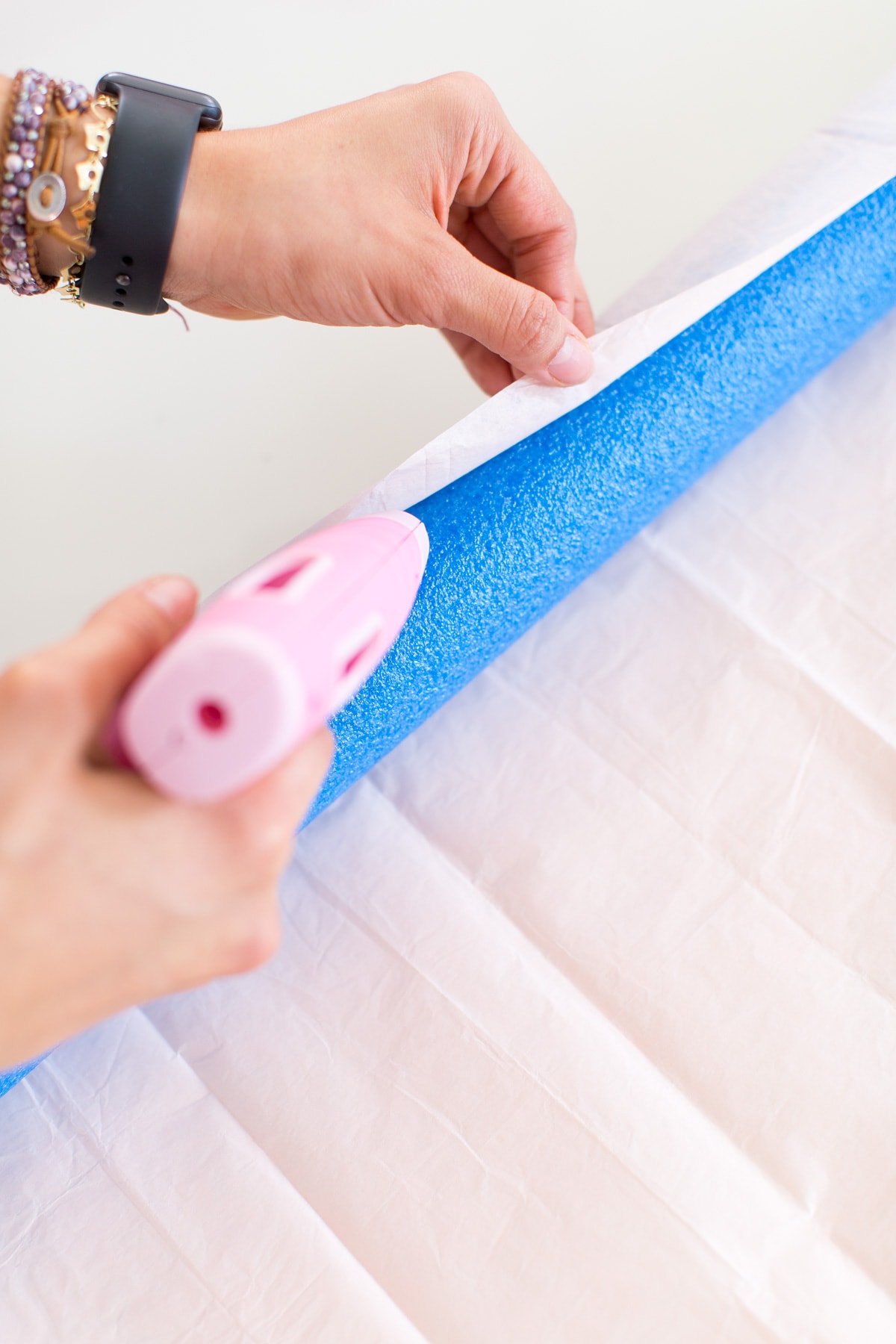 1- Start off with the biggest pool noodle piece and your desired color of crepe paper. Take your pool noodle and wrap it in the crepe paper and seal it in place with hot glue little by little. Make sure to use crepe paper and not regular tissue paper as crepe paper has a bit of a stretch to it that will be essential when forming your rainbow! Cover your pool noodle completely with your paper and glue closed. Be sure to fold in the sides to cover the bottoms of your noodles.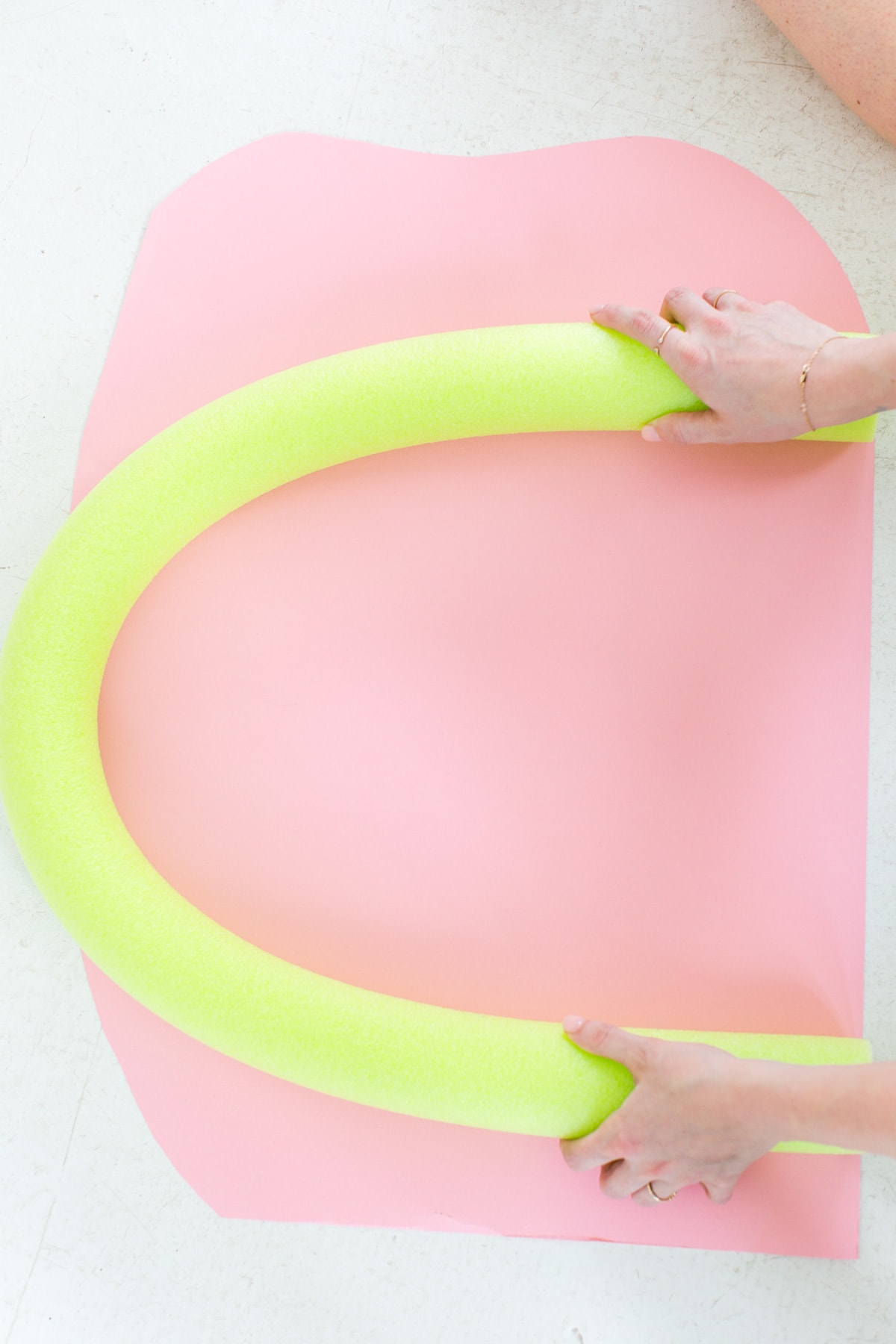 2- Now, gently fold your pool noodle in half and create your desired rainbow shape to know how big to cut the cardboard piece as a backing. Glue the pool noodle down on your poster board to begin shaping your rainbow.
3- Before you begin wrapping your other noodles; fold your next noodle and nest it inside your first rainbow stripe. Cut the noodle with scissors to fit into your first rainbow piece and repeat with all of your noodles in order to achieve the correct lengths to form your rainbow.
4- Once all of your pool noodles have been cut to their correct lengths, finish wrapping each in your desired color and hot glue them down one by one until you glue down your final noodle and essentially the middle of your rainbow.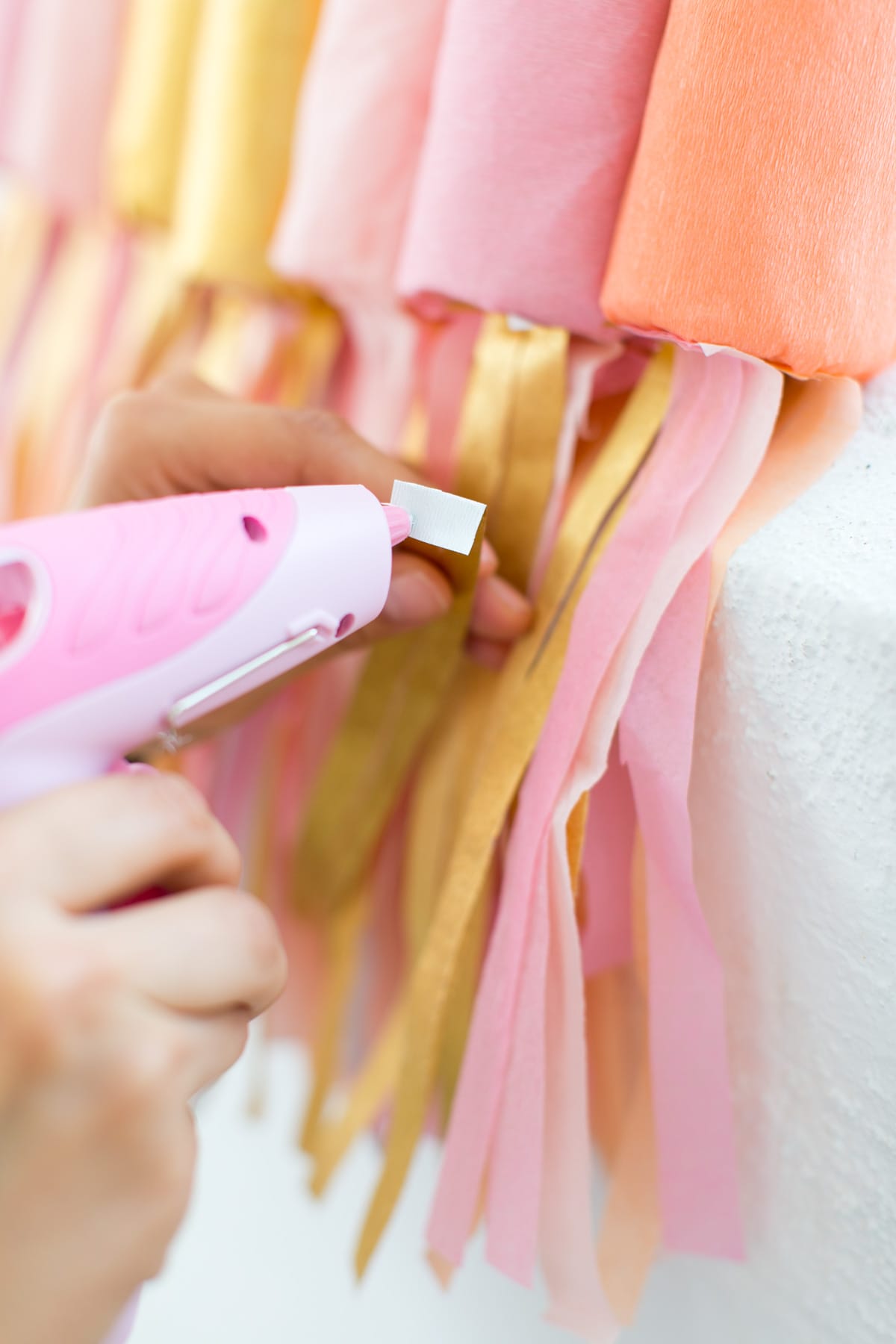 5- To give the rainbow some life we added fringe at the bottom because… who doesn't love fringe? Exactly, so take the same colors you used to create your rainbow and cut long rectangles.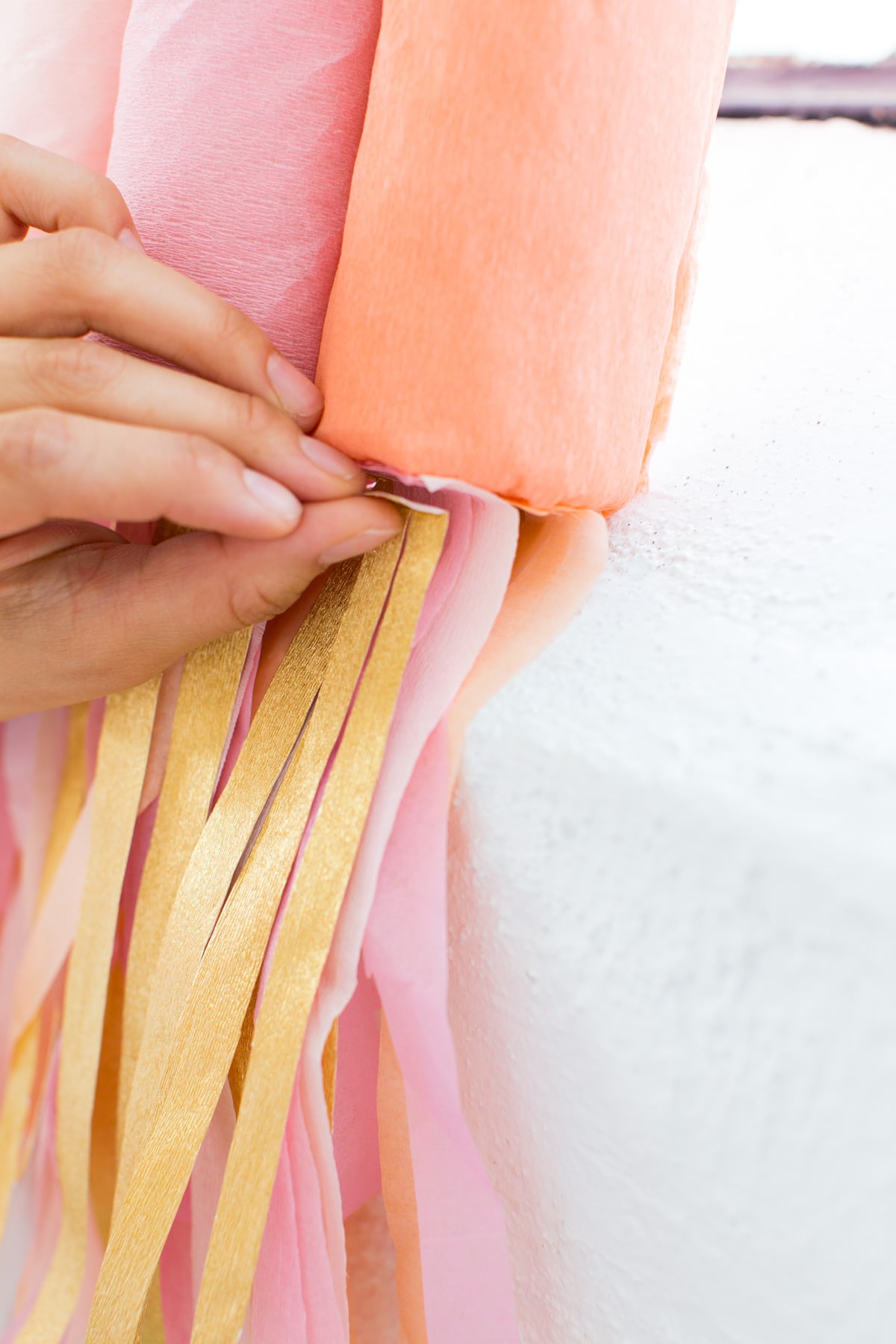 6- Once you have the long strips cut out, fold a small piece at the top to use to glue to the bottom of your rainbow. Stack the pieces of fringe as desired until you have a full-fledged fringed rainbow. Now say that 5 times fast… kidding!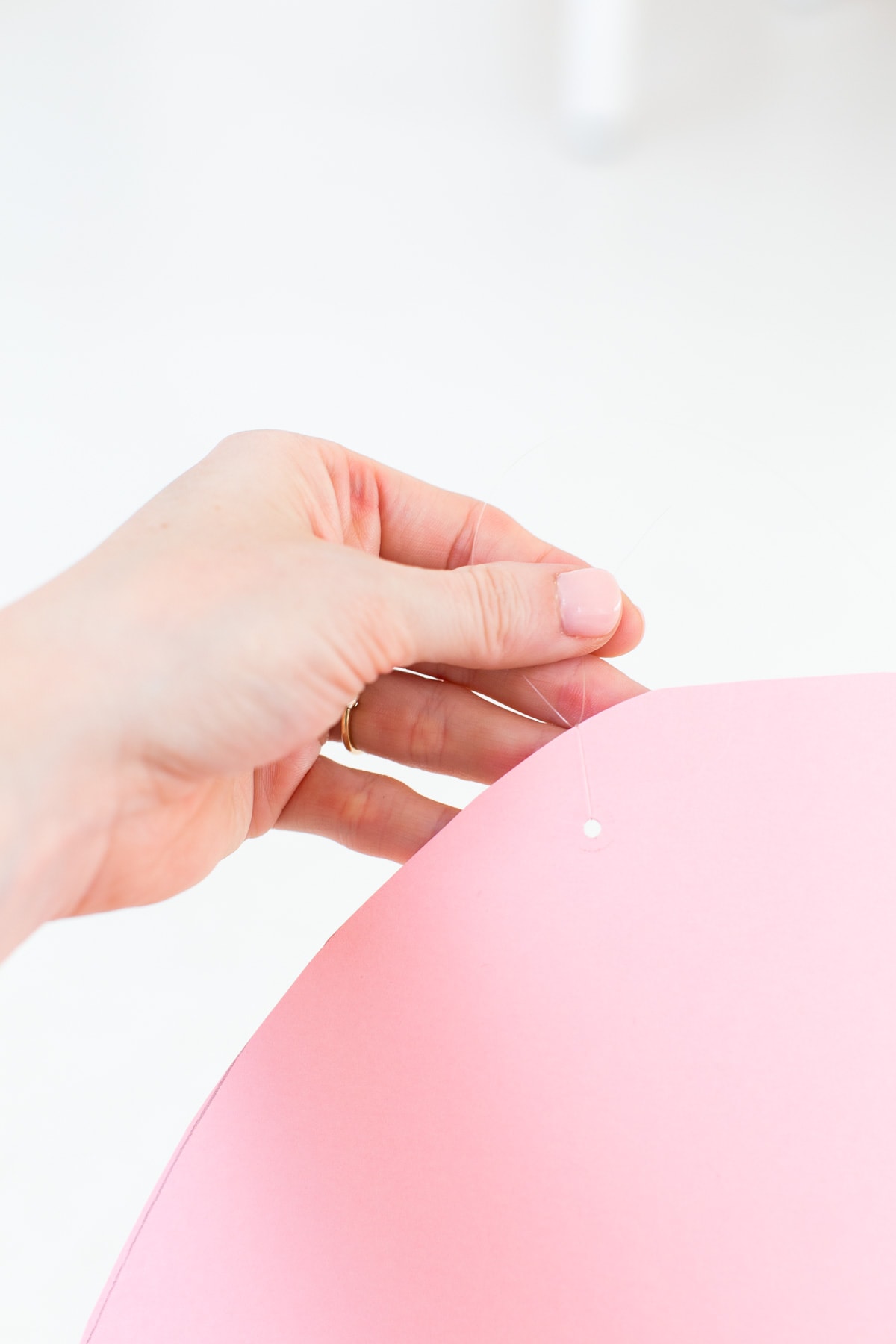 7 – The final step is to add some string to the back of your rainbow to hang it up! We used fishing wire for a seamless look but you can use any string you'd like by simply hot gluing in place.
Just like that you've got a masterpiece DIY rainbow to show off!