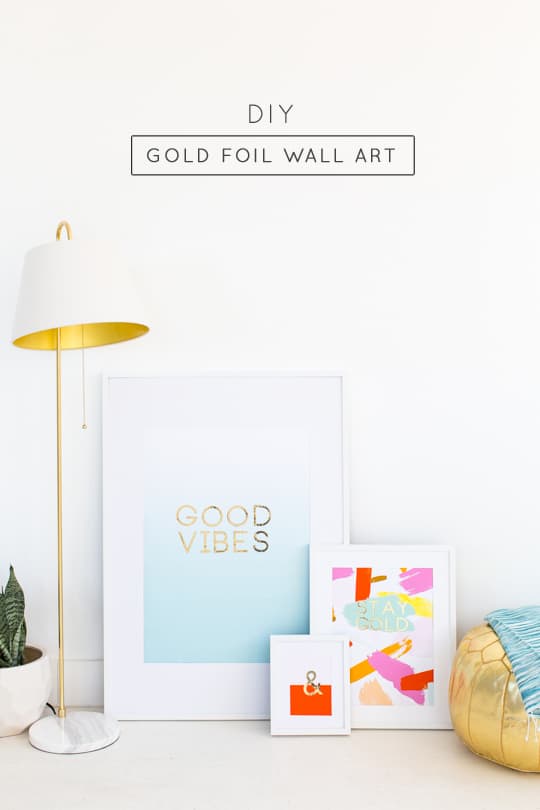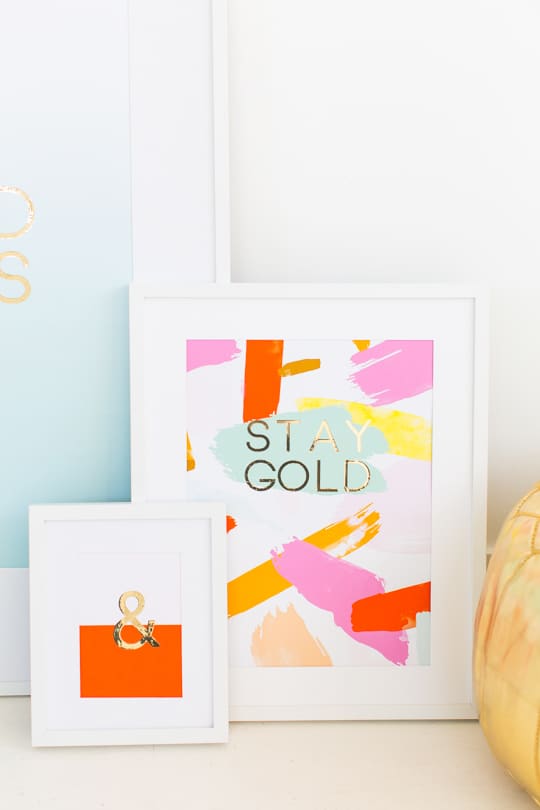 photos by Jared Smith
If you're any thing like me, you're just as concerned about the house being in tip-top shape as you are the dinner and drinks when it comes to guests visiting for the holidays. Luckily we have DIY gold foil wall art and printables to the rescue, and they're super quick and cheap to make, without looking… super quick and cheap to make.
You can obviously make whatever phrases you'd like to showcase, but we stuck with some tried and true S&C favorites. When it comes to backgrounds, you can make your own, use prints you already have, or you can save and print the downloads I designed for ours!…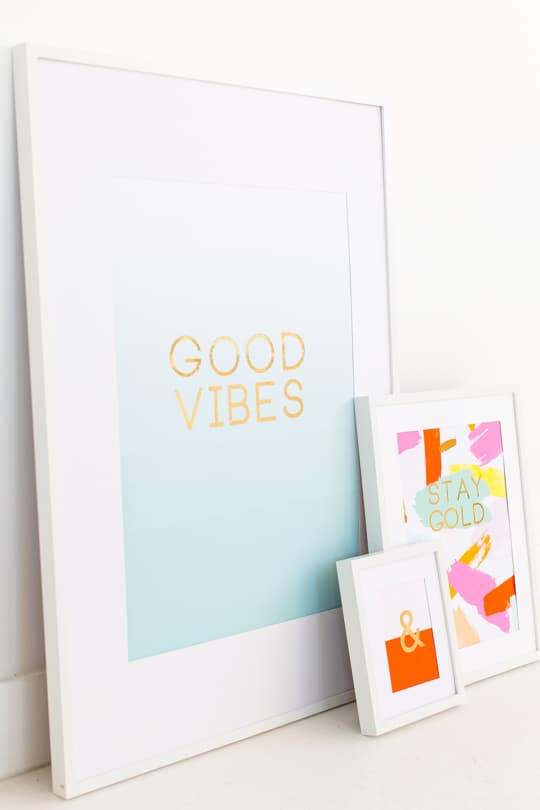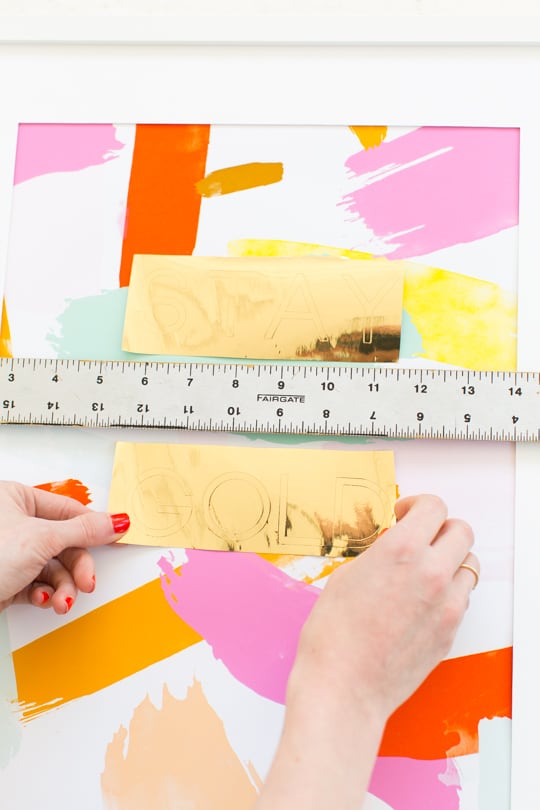 This project is literally as easy as sticking stickers to a paper, with the exception of meticulous measuring so they're centered and straight. If you're wanting to create a custom shape or font, you can trace you letters/designs onto metallic gold adhesive paper and cut them out with an Xacto knife, scissors, or a cutting machine. I used a Cricut to cut mine, but you can use whatever you'd like.
Once you have to adhesive shapes, simply measure and mark the center of your print, then place them and smooth out the edges. Easy peasy!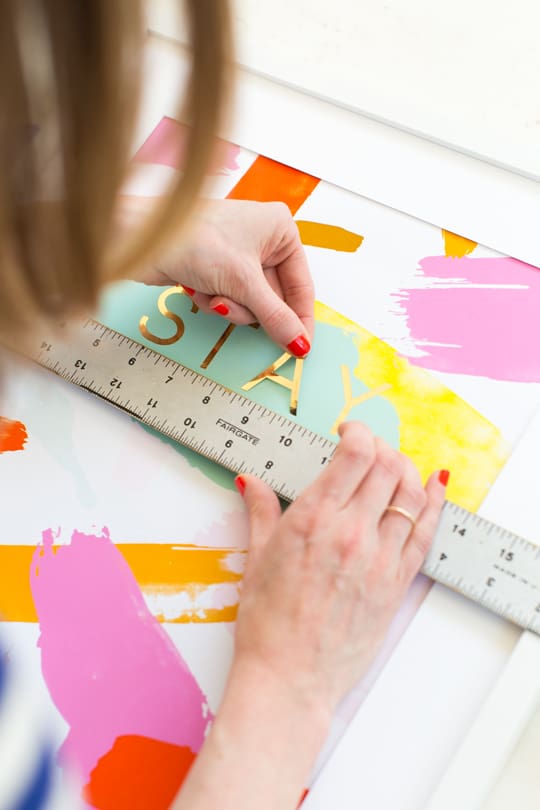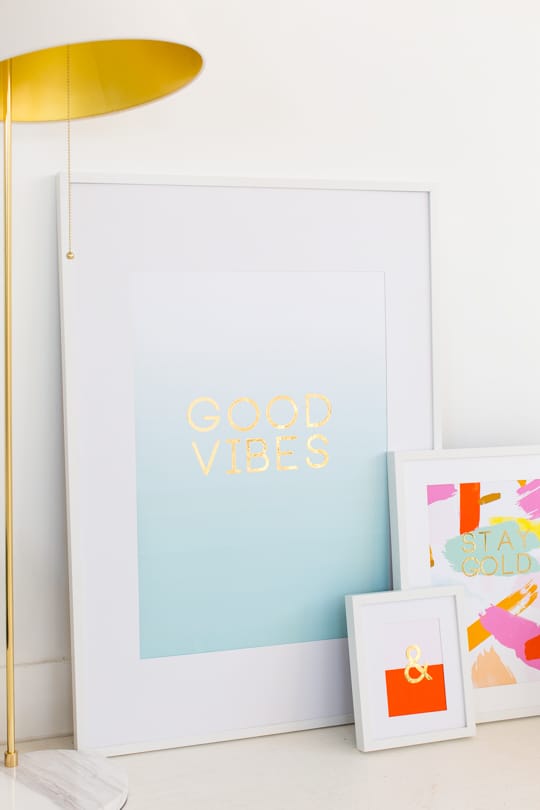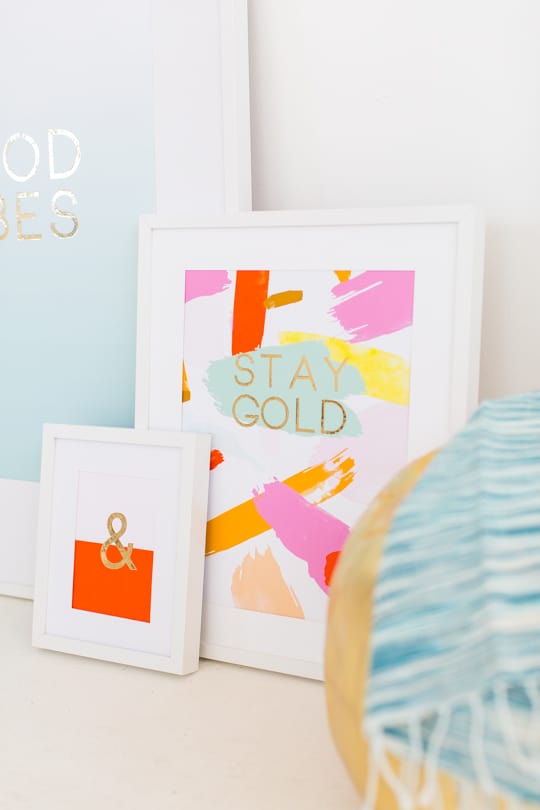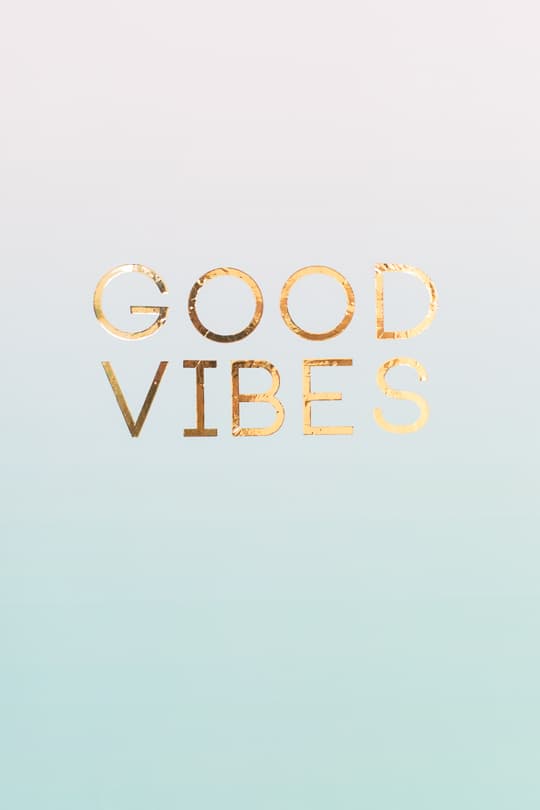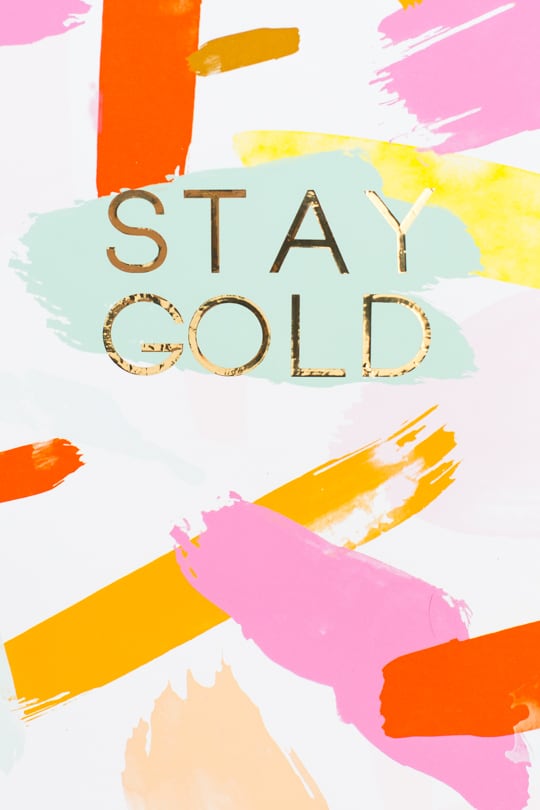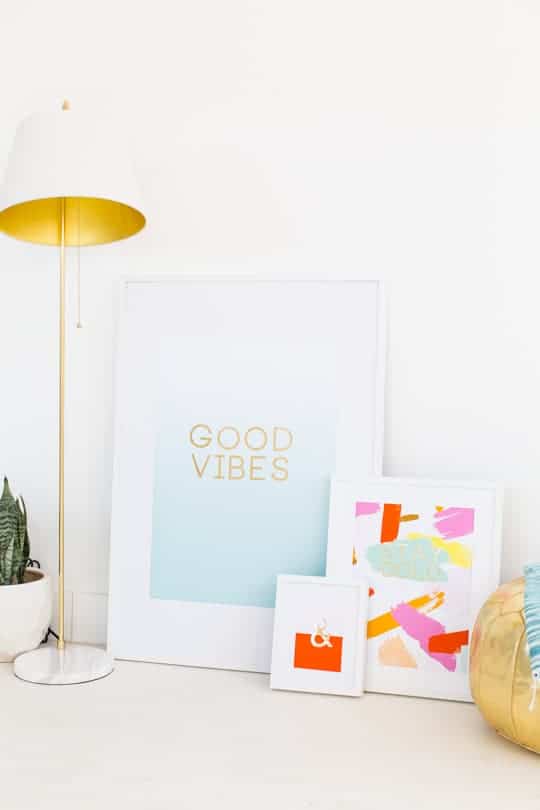 I also think these would be really cute to make holiday sayings out of for budget decor for Christmas or Thanksgiving, don't you?!
Sources: rejuvenation lamp // lulu & georgia metallic gold pouf and blue throw // frames from Ikea